Picture-Perfect Lashes Without Clumpy Mascara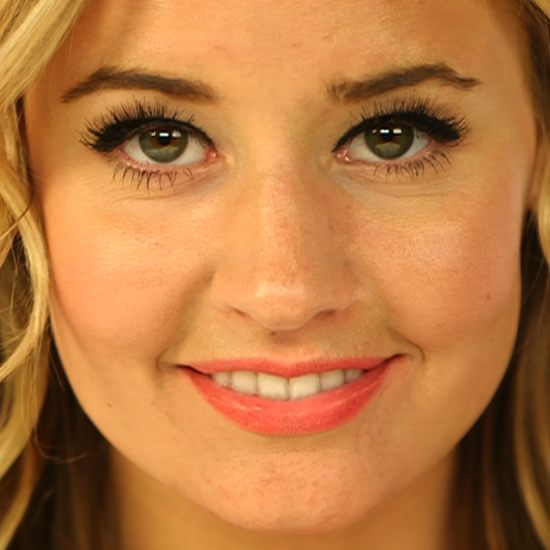 Individual false lashes lend a serious wow factor to any beauty style. And because they're so lightweight and you control how many to apply, the results are surprisingly natural looking. They thicken the lash lines, making you look like you have lashes for days, but depending on your technique, you can transform yourself with sexy fringe or even a pretty doe-eyed style. Watch now to see how you can accentuate your flutter with flair.
View Transcript »
Transcript
If you're looking for lashes with serious Wow Factor, without looking so obvious, the key is individual false lashes. They're really easy to apply and today I'm going to show you how to get the look. Individual lashes are a lot more natural than lash strips because they gives you the control to add as many or as little as you want. To get started, here's what you'll need: individual lashes, an eyelash curler, eyelash glue in a dark color, like black or grey, tweezers, and eye makeup like mascara and eye liner. The key to any false lash look is finding lashes that blend in with your own. So first is trying to decide on a length. The longer lashes are a little dramatic and look fake, so stick to shorter styles. Or if you have naturally long lashes, you can go for a medium length. and then decide whether you want natural or flared lashes. Today, we're going to use flared because they have a natural curl that really brightens up the eye and glams up any look. Next, put on your eyeliner so that it blends in with your lash line and they look like your own. Now your lashes need something to sit and balance on when you apply them, so give them a good curl and apply a couple of coats of mascara. mascara, also try heating up your eyelash curler so that the eyelashes stay lifted longer. Now it's time to apply, so take your eyelash glue put a little bit of it on your hand until it turns a dark grey. That's how you know it's the right consistency. If it's not the right consistency, it can get too runny and your eyelashes won't stay put. pick up your lash with your tweezers and dip the end in the eyelash glue. From there, look down or close your eye and place the lash directly on your lash line or as close as possible. It's kind of like you're balancing the lash on the lash line. Focus first on filling in the parts of your natural lashes that are sparse. If you don't get the last directly on the lash line, don't worry because the glue dries black so it won't be noticeable. also don't be afraid to adjust the lashes with your finger. To really amp things up and look like you have lashes for days, go ahead and fill in the rest of your eye with the lashes. Try stacking them on top of one another for a fluttery, doe eyed look and really vamp it up. To blend them in with your real lashes and help them stay put, apply a few coats put some mascara, starting with the root, ending with the tip and shaking the wand from side to side to make sure you coat them all. And there you have it, it really it's that easy. It takes a little bit of practice but once you master it you'll look irresistible, and it takes no time at all. I'm Kirby and thanks for watching BellaSugarTV.