From Destiny's Child to drunk in love, Beyoncé has kept us singing, dancing, and feeling flawless (we know we'll never actually wake up like her, but she's really made us believe it). In honor of her 35th birthday, we've rounded up 20 photos of Queen Bey cutting a rug, sipping a drink, and generally loving life. Scroll through to see them all, and be sure to check out Beyoncé's sweetest crazy-in-love moments with Jay Z [1].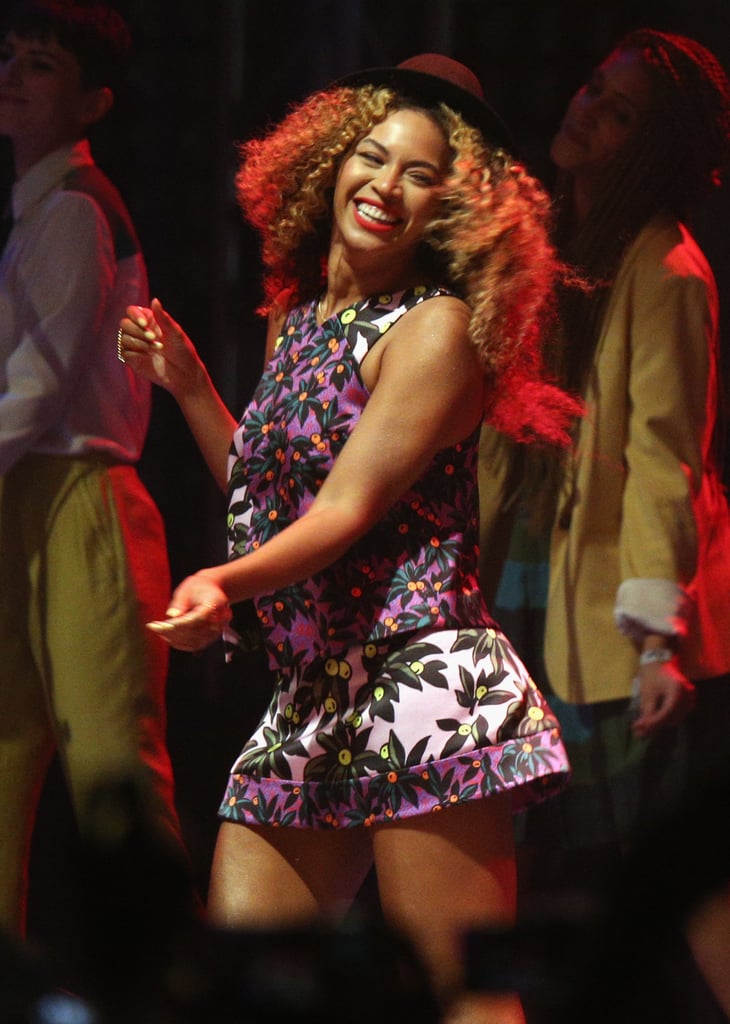 Beyoncé was all smiles while she danced on stage at Coachella in April 2014.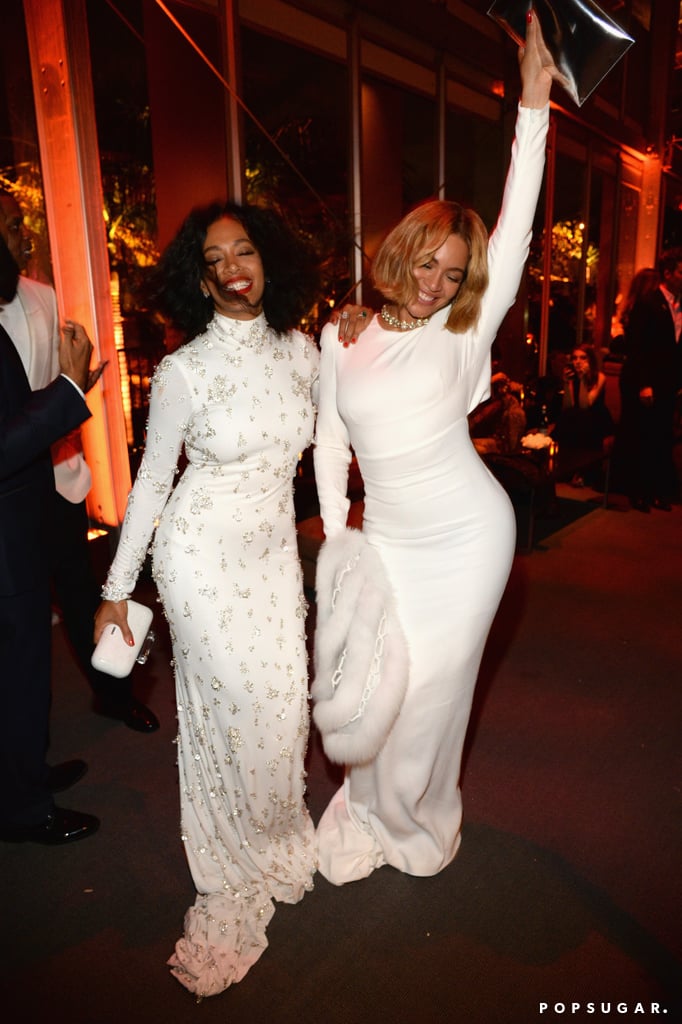 She lived it up with her sister Solange at the Vanity Fair Oscars afterparty in February 2015.
She and Jay Z celebrated with Champagne after his very first concert at Brooklyn's Barclays Center in September 2012.
Source: Tumblr user Beyoncé [2]
All eyes were on Beyoncé and her personalized cake during the party for her visual album in December 2013.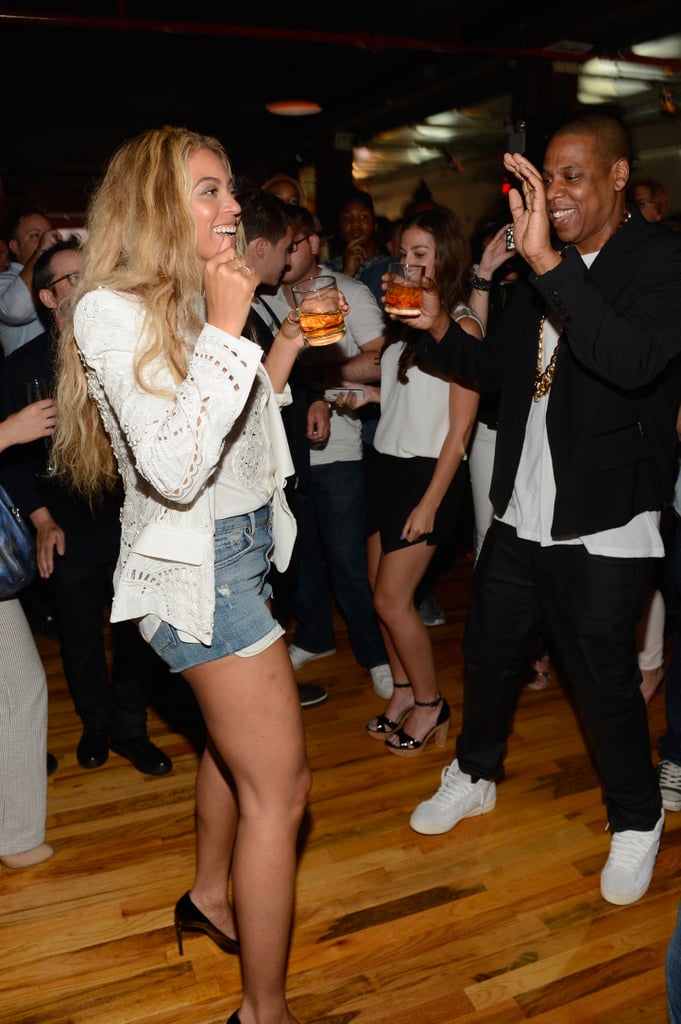 In July 2013, the she and her husband cut a rug at Jay Z's record release party in NYC.
All eyes were on Beyoncé as she danced with fans while shooting the video for "XO" at Coney Island in August 2013.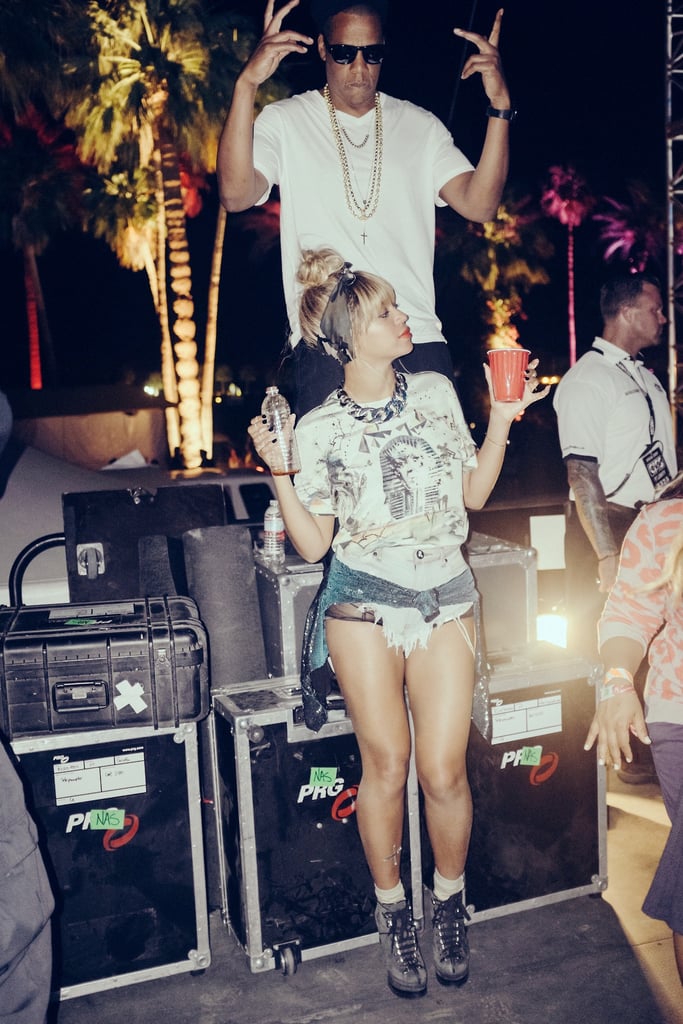 Beyoncé sipped from a red Solo cup while hanging out at Coachella in April 2014.
She took shots (and won tons of tickets) while playing video games at Dave & Buster's during her album release party in December 2013.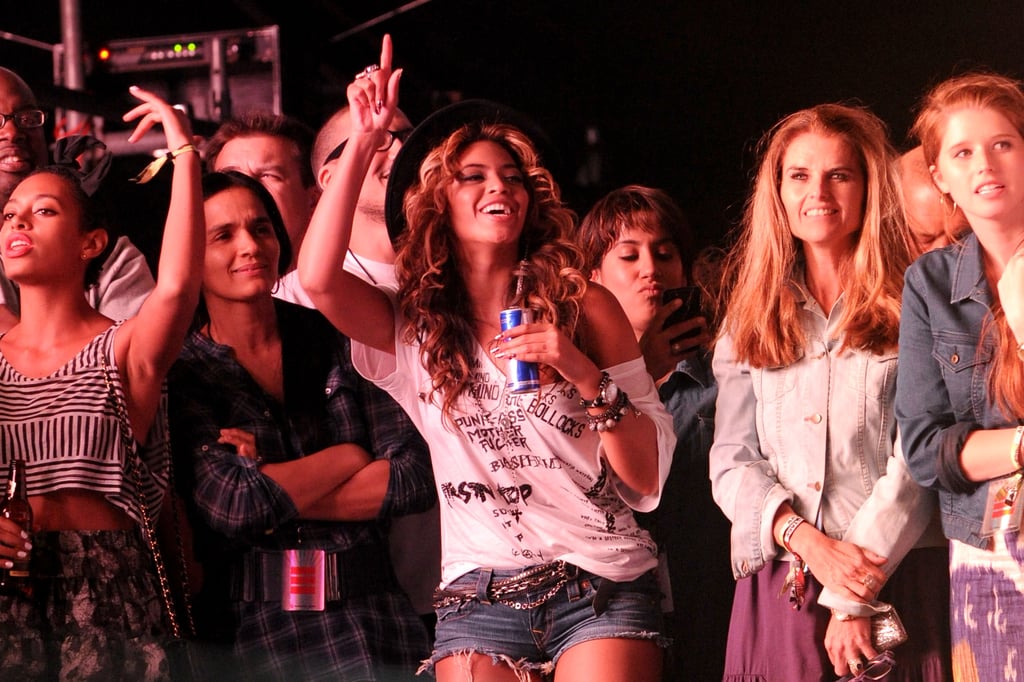 She, Solange, and Maria Shriver enjoyed Jay Z's performance at Coachella in April 2010.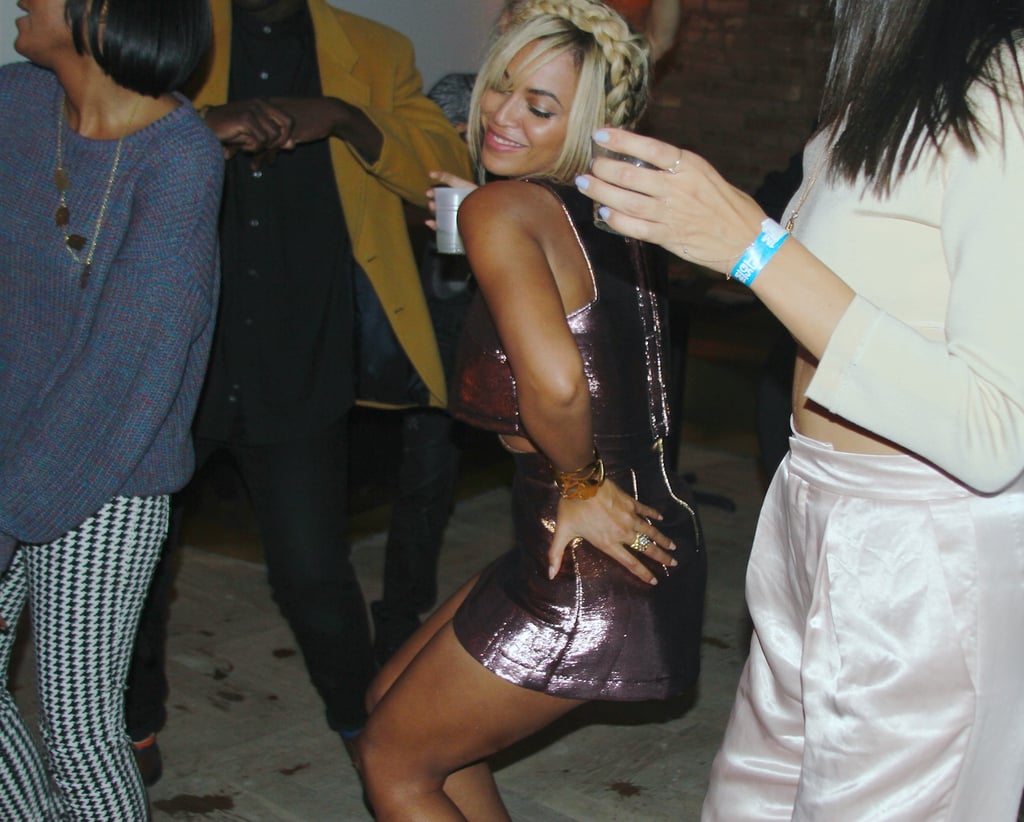 Beyoncé dropped it low during Solange's Fashion Week party in February 2014.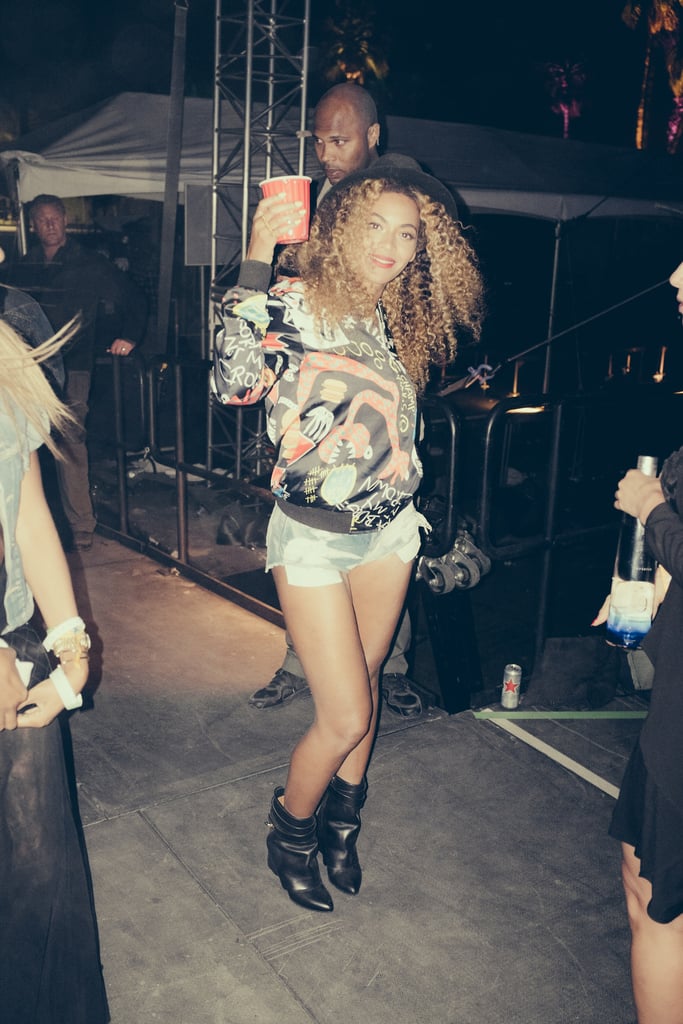 Beyoncé partied backstage at Coachella in April 2014.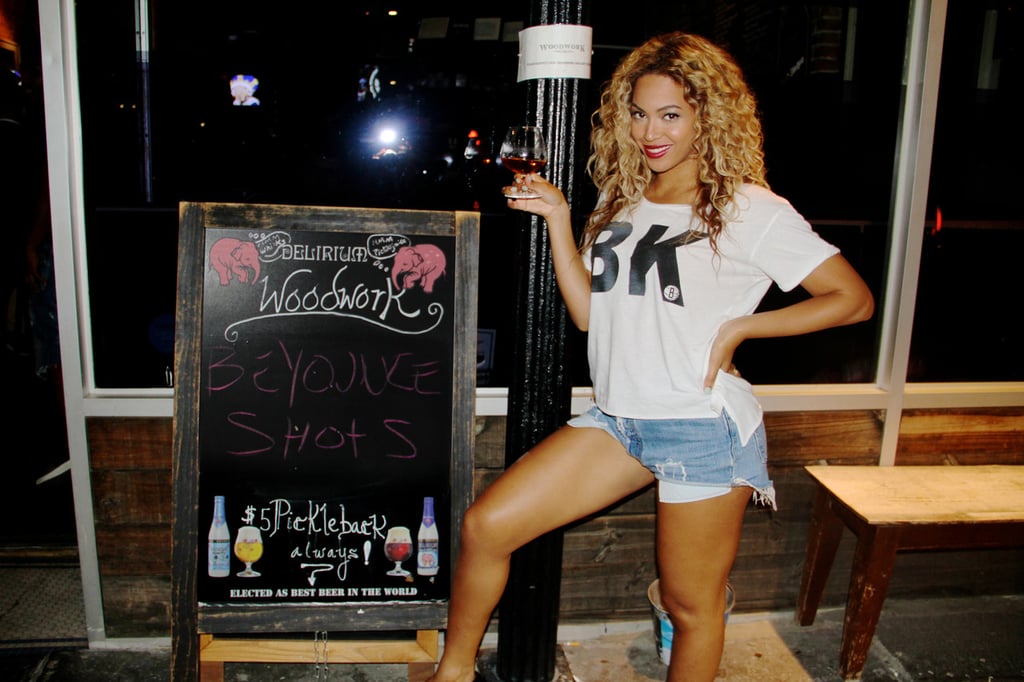 Beyoncé helped advertise shots at Brooklyn's Woodwork bar in August 2013.
She and Jay Z got their dance on while celebrating New Year's Eve at the Versace mansion in Miami in 2013.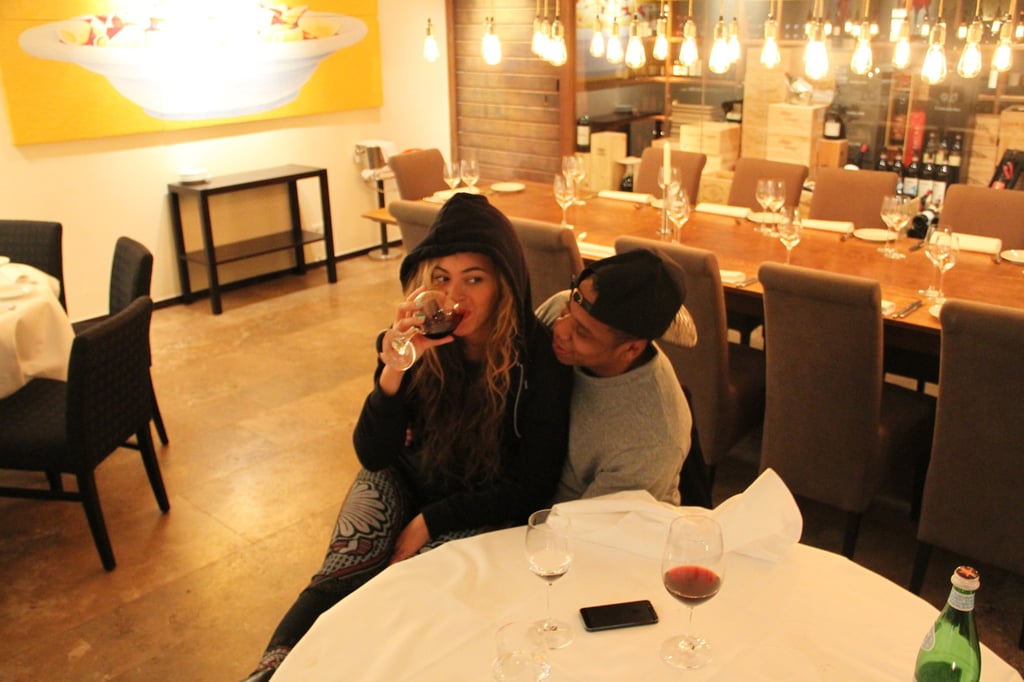 She sipped wine while sitting on Jay Z's lap during a trip to Berlin in May 2013.
Beyoncé and Jay Z threw their hands up while checking out a Brooklyn Nets game together in November 2012.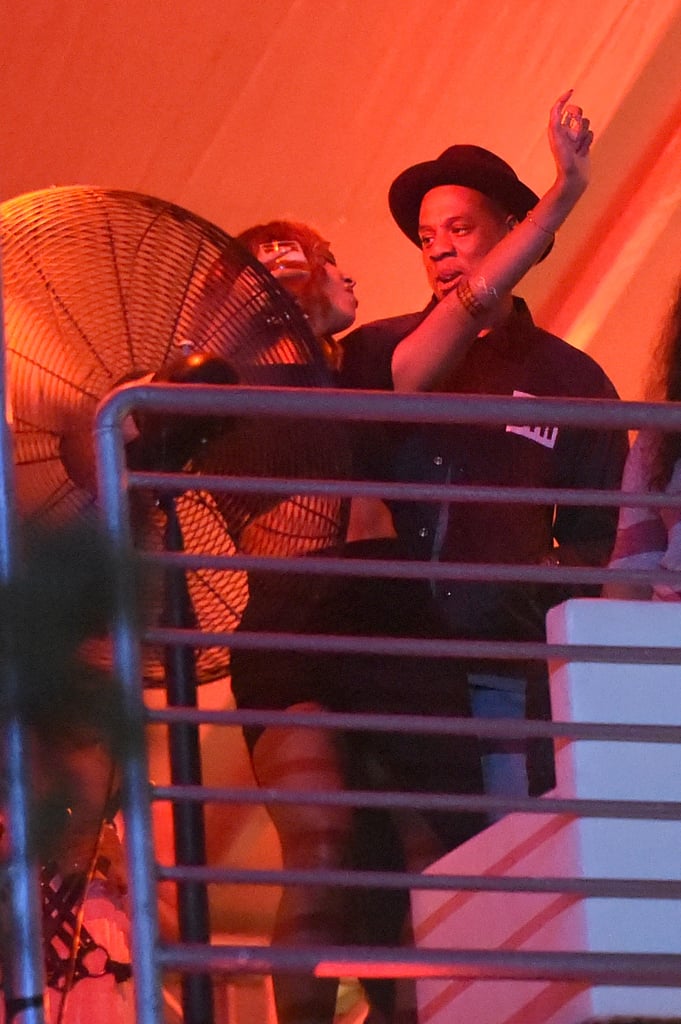 Beyoncé got loose with Jay Z while hanging out at the Made in America Festival in LA in September 2013.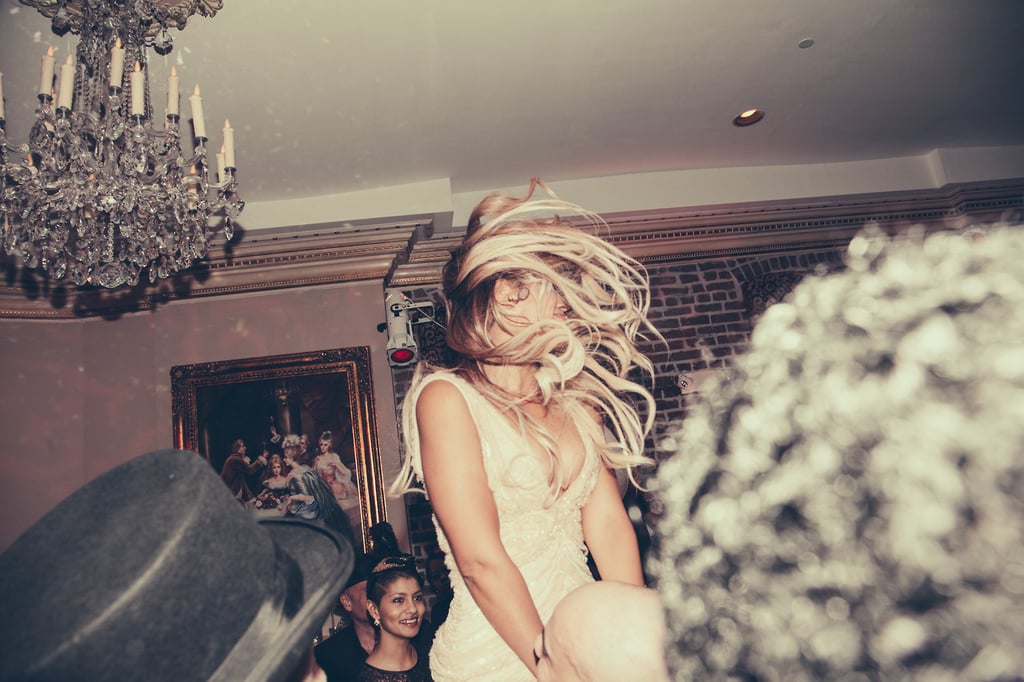 She whipped her hair back and forth at her mom Tina's 60th birthday party in New Orleans in January 2014.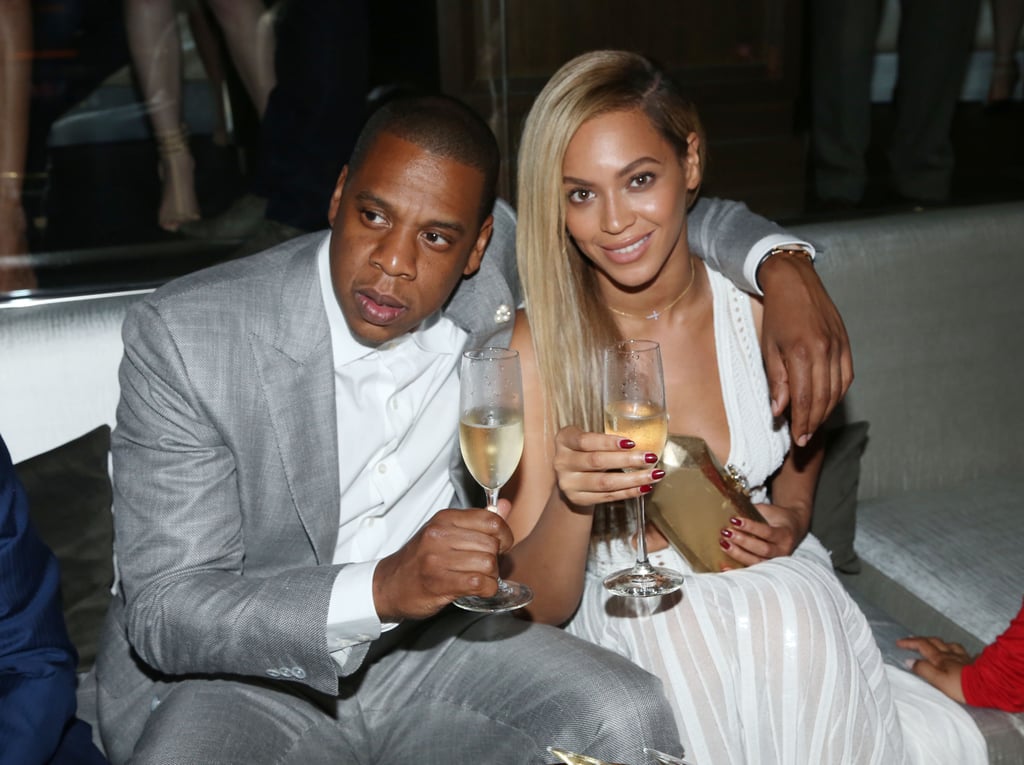 Beyoncé toasted Jay Z at the 40/40 Club anniversary party in NYC in June 2013.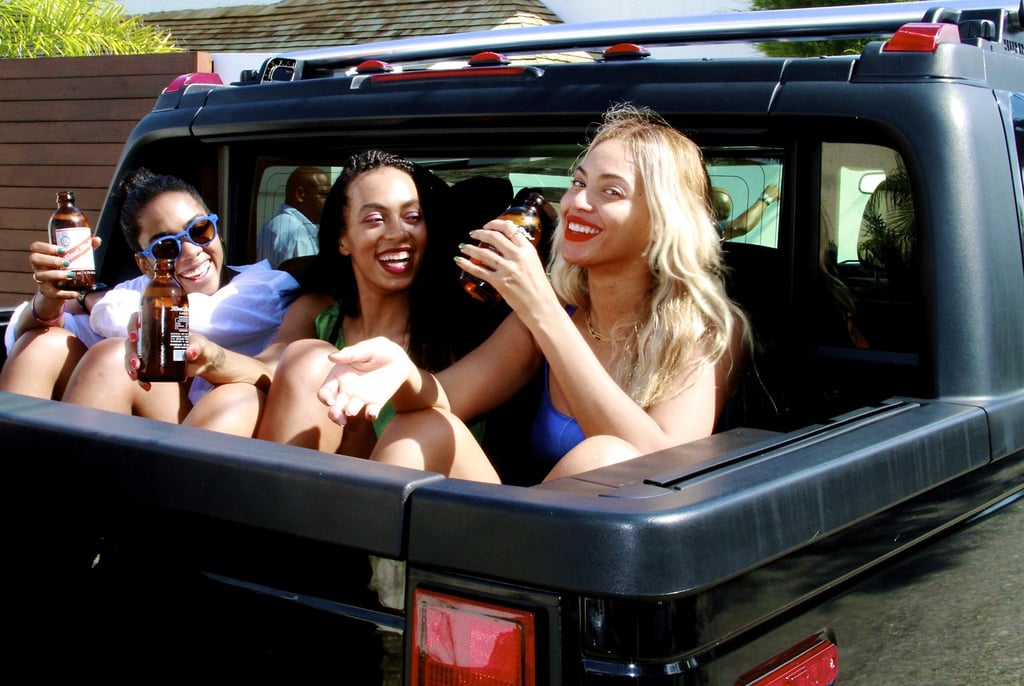 Beyoncé kicked back with a beer while hanging out with her sister and cousin in Jamaica in December 2013.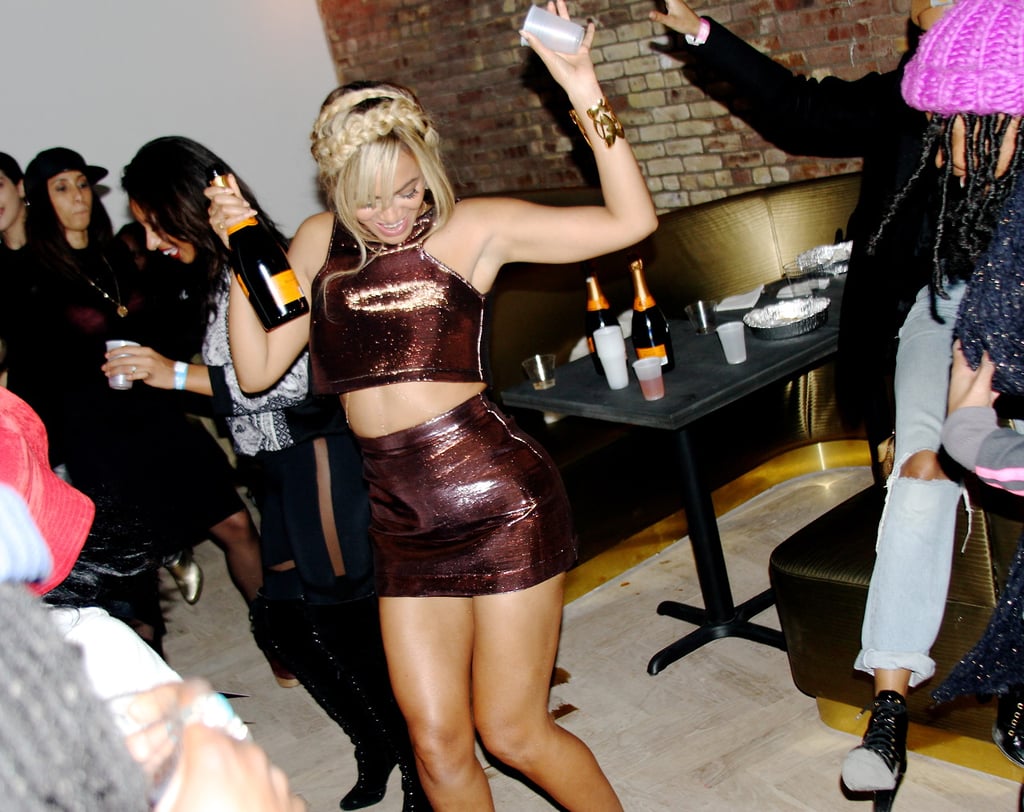 Beyoncé danced and drank Champagne at her sister Solange's MSQFT x SaintHeron New York Fashion Week bash in February 2014.