Jake Gyllenhaal [1] has been in the spotlight for almost 20 years, and since his debut in 1991's City Slickers, he's grown into major leading-man material. Most recently, he garnered lots of attention for his creepy role in Nightcrawler [2], as well as his impressive transformation in the upcoming movie Southpaw [3]. Jake has the ability to go from sweet to sexy to slightly scary in no time; in honor of his 35th birthday on Saturday, we've rounded up the photos of him that show off his many facets. Scroll through to see them all now, and check out way more celebrity eye candy [4] when you're done.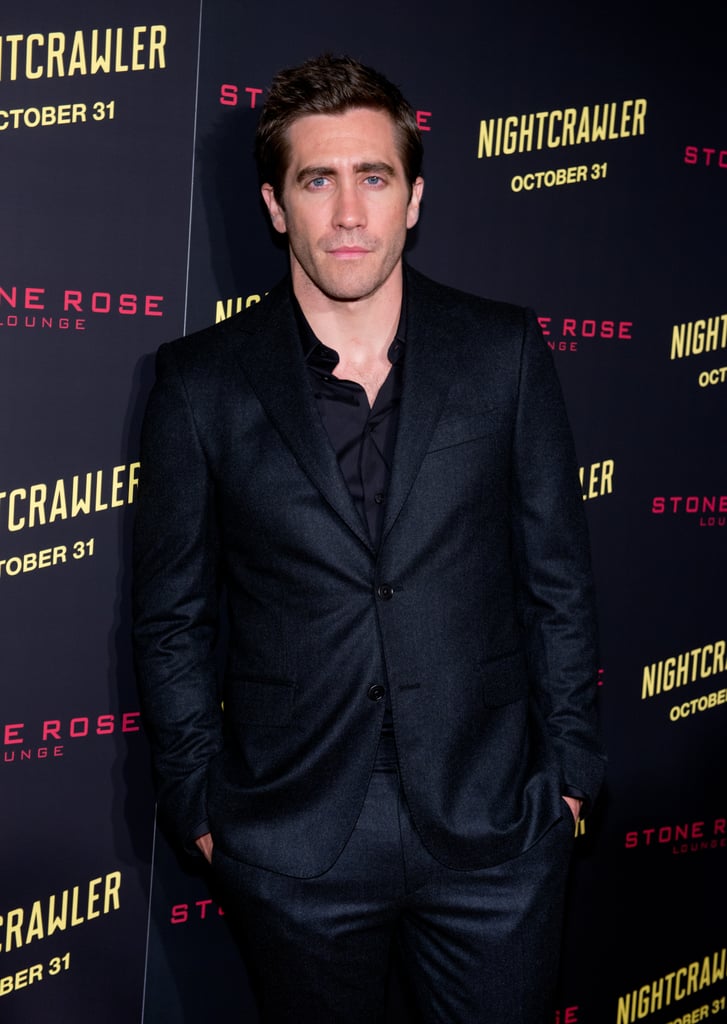 Jake was suited up for the NYC premiere of Nightcrawler in October 2014.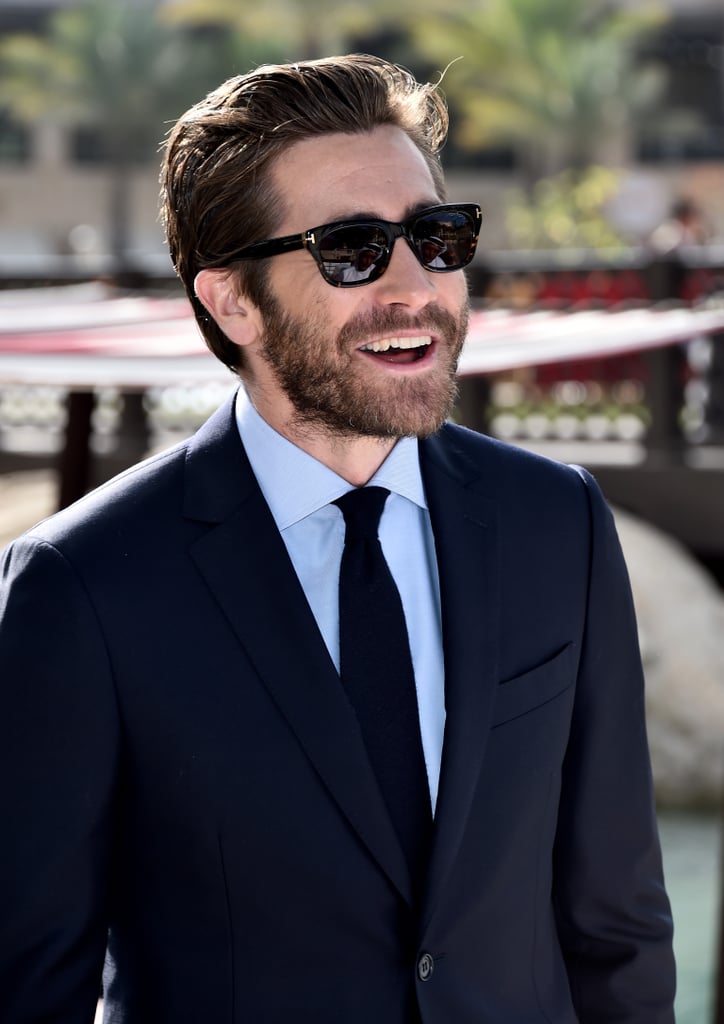 Jake looked hot in his shades while attending the Dubai Film Festival in December 2015.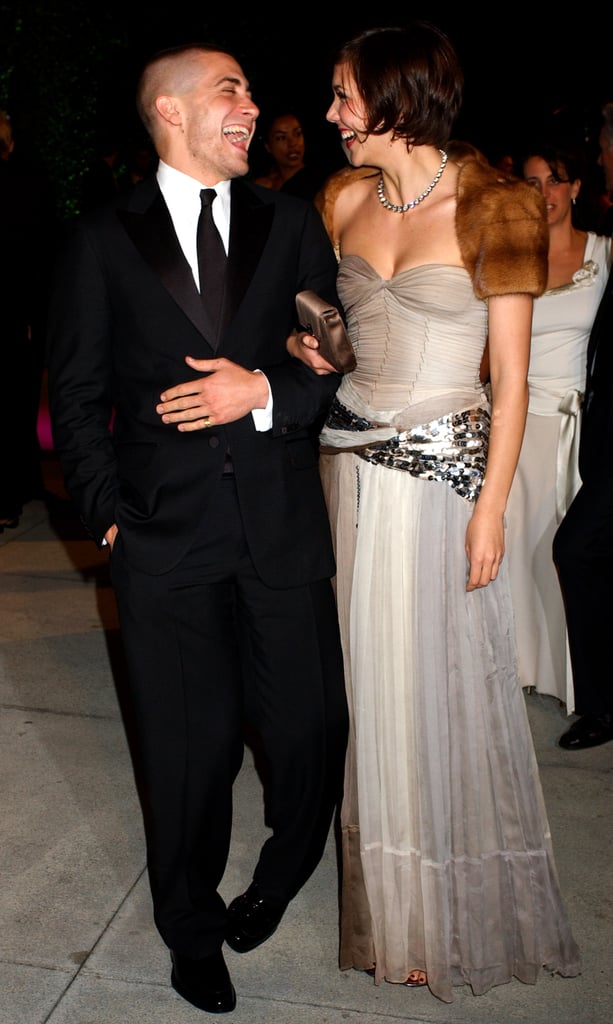 Jake and his sister, Maggie Gyllenhaal [5], were in stitches at the 2005 Vanity Fair Oscars party in LA.
He shed his shirt and took off running during a friendly softball game in August 2005.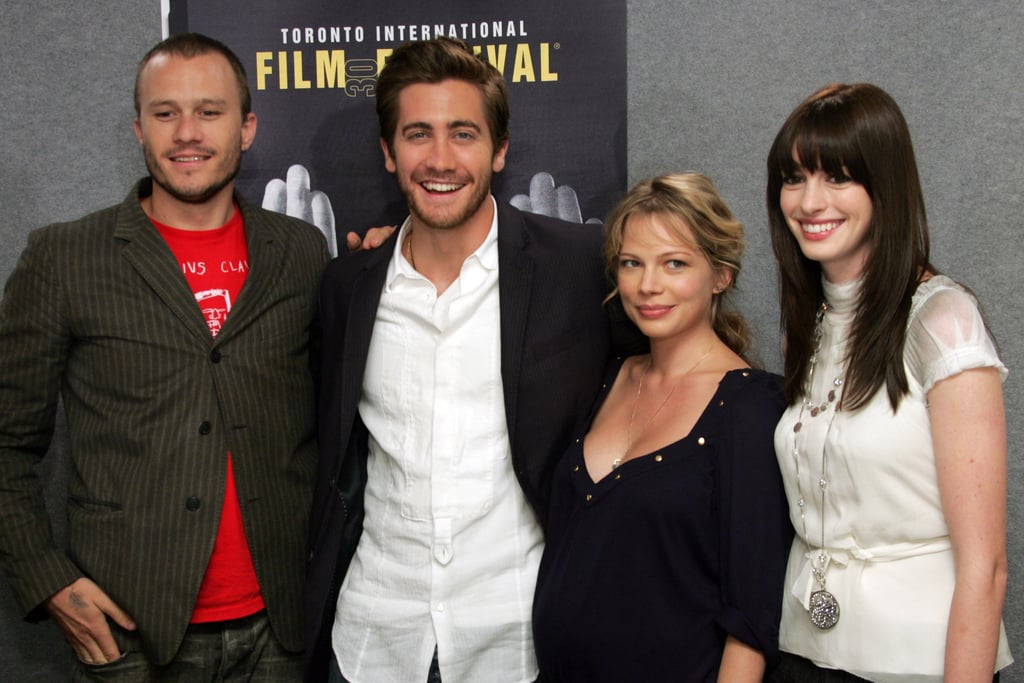 Jake joined his Brokeback Mountain costars — Heath Ledger [6], Michelle Williams [7], and Anne Hathaway [8] — for the film's premiere at the 2005 Toronto Film Festival.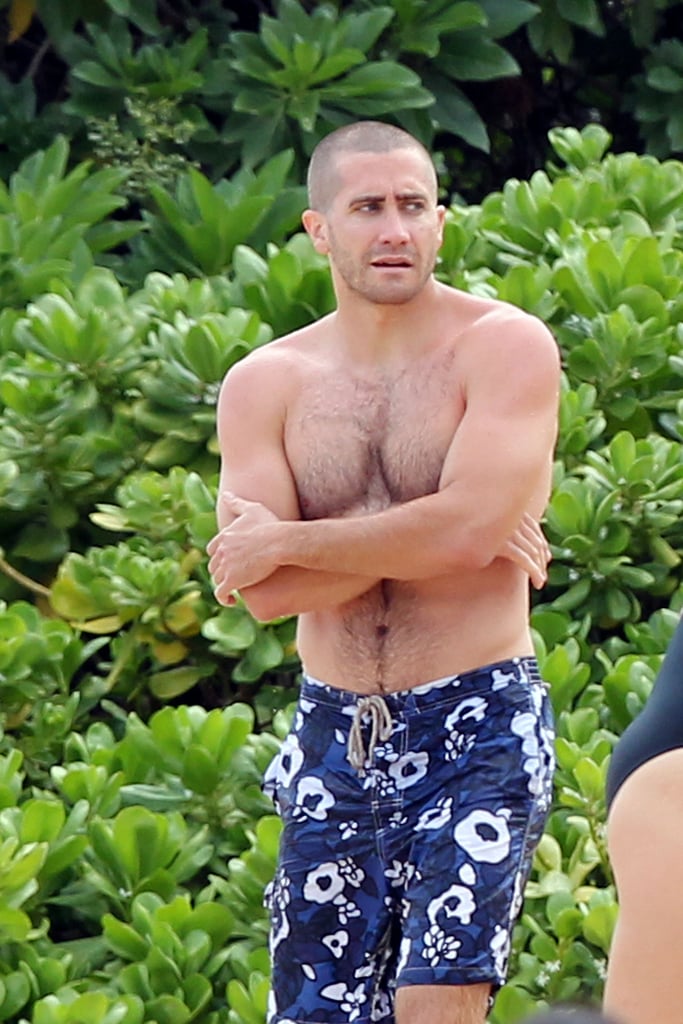 He put his buff body on display during a July 2011 vacation in Hawaii.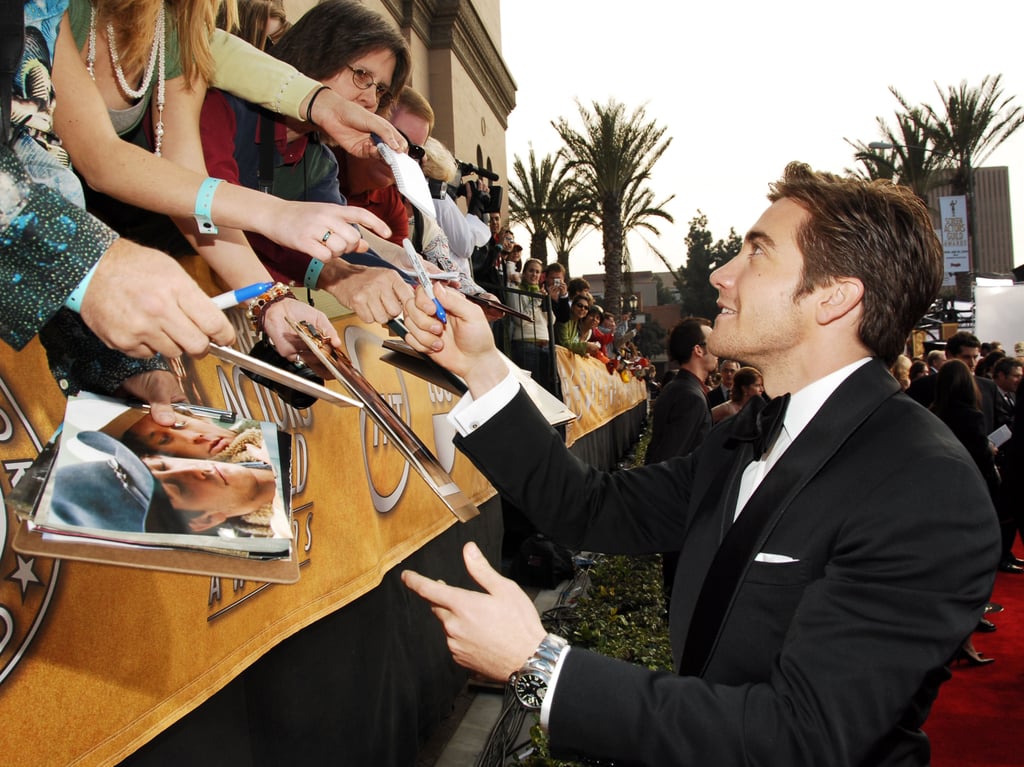 Jake stopped to sign autographs for fans in the bleachers at the Screen Actors Guild Awards in January 2006.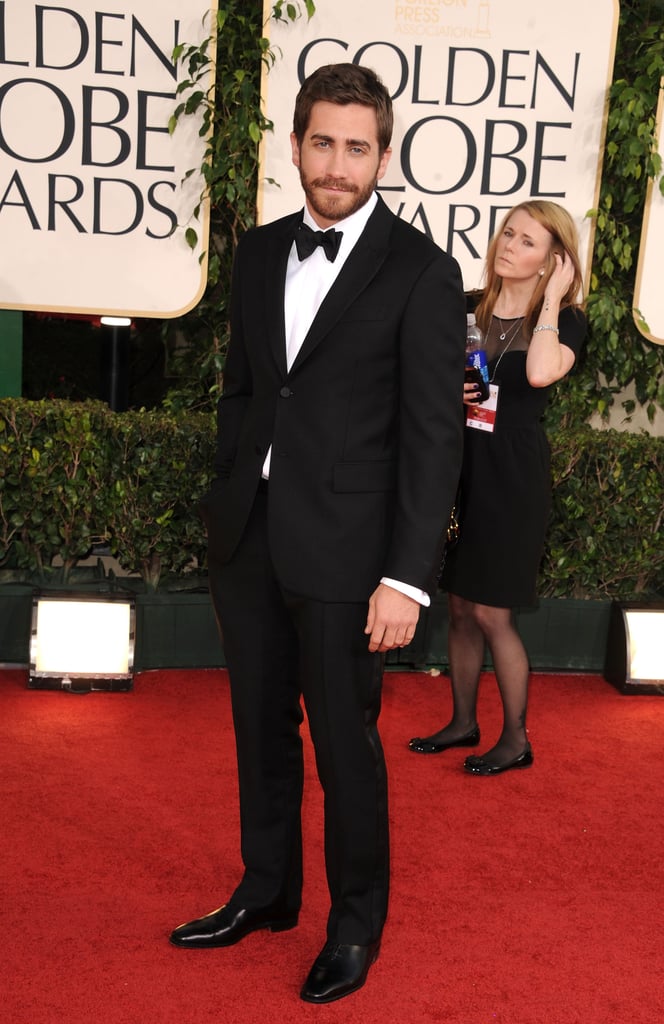 He wore a sleek, sexy tuxedo to the Oscars in 2011.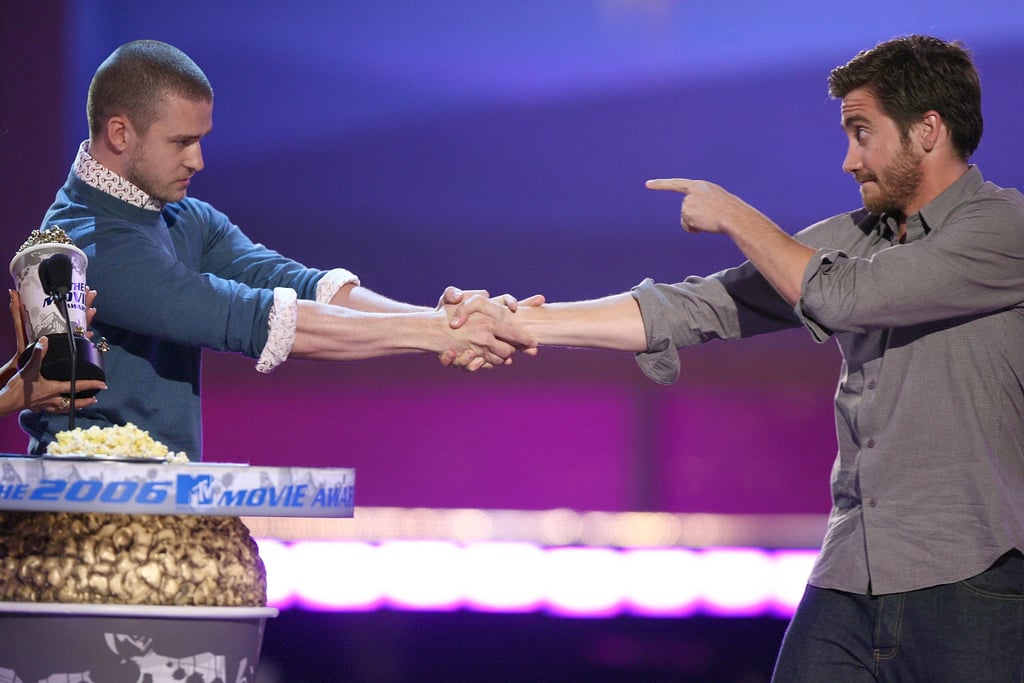 Jake shared a cute onstage moment with Justin Timberlake [9] as he presented Jake the best kiss award for his role in Brokeback Mountain at the 2006 MTV Movie Awards.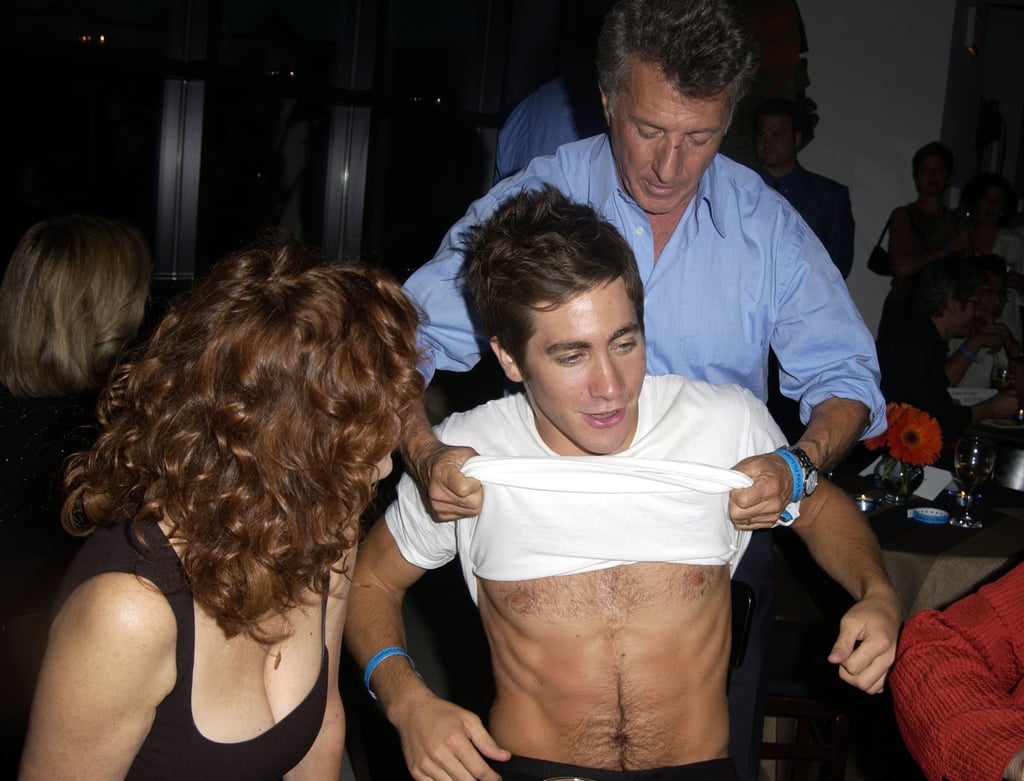 Susan Sarandon and Dustin Hoffman [10] wanted to see more of Jake's six-pack at the Toronto Film Festival in September 2002 — we don't blame them!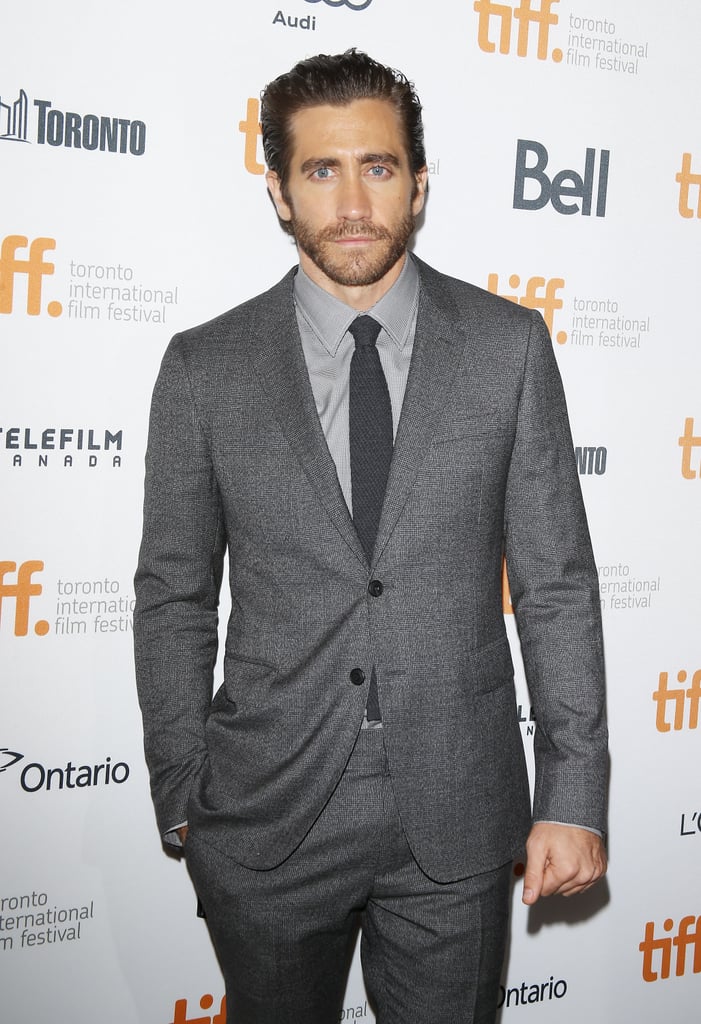 He showed off facial scruff and slicked-back hair at the Toronto International Film Festival in September 2013.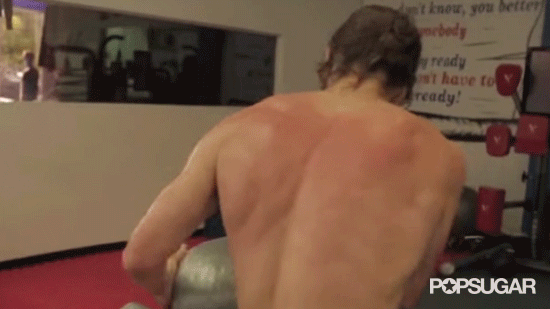 Jake worked on his fitness in a behind-the-scenes video for the boxing movie Southpaw in July 2015.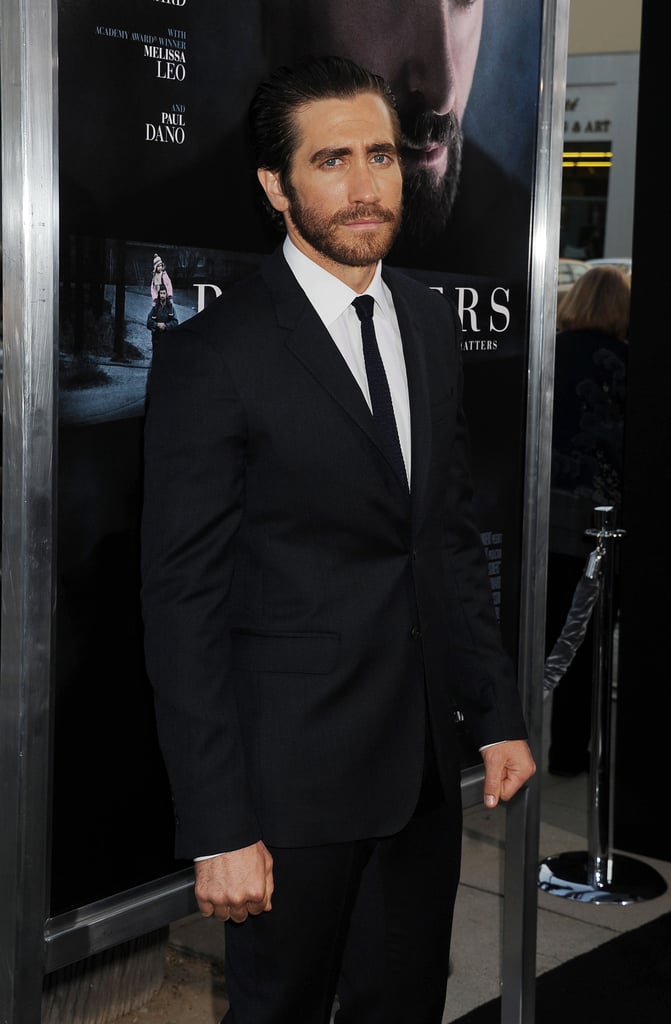 Jake sported a sleek suit and sexy scruff at the LA premiere of Prisoners in September 2013.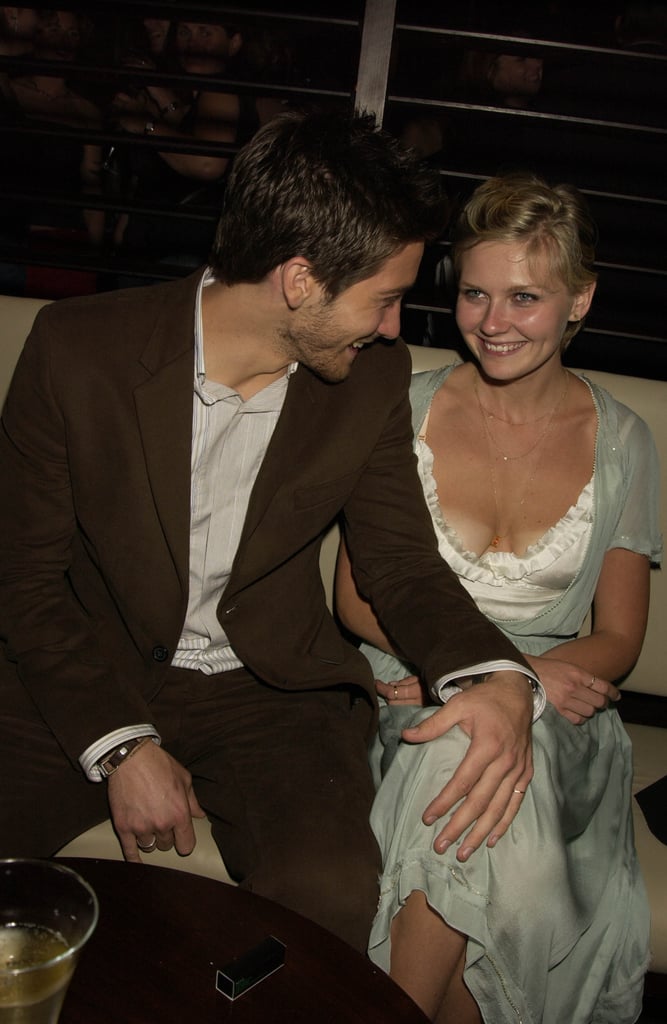 Jake and his then-girlfriend Kirsten Dunst [11] made a cute couple at the London afterparty for The Day After Tomorrow in May 2004.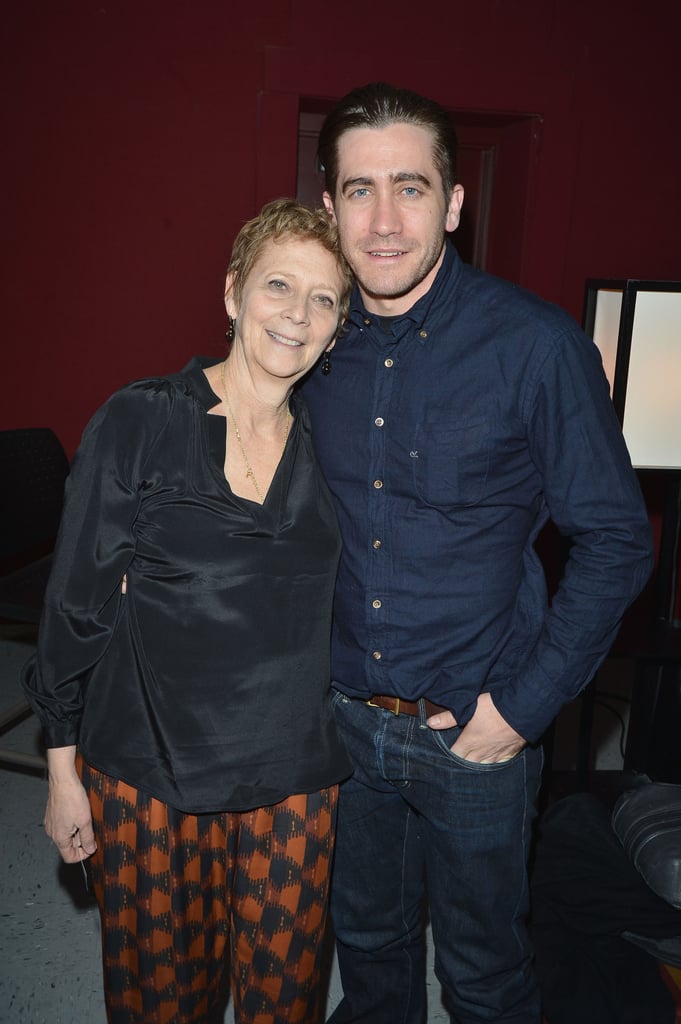 He shared a sweet moment with his mom, Naomi Foner, at the Sundance Film Festival in January 2013.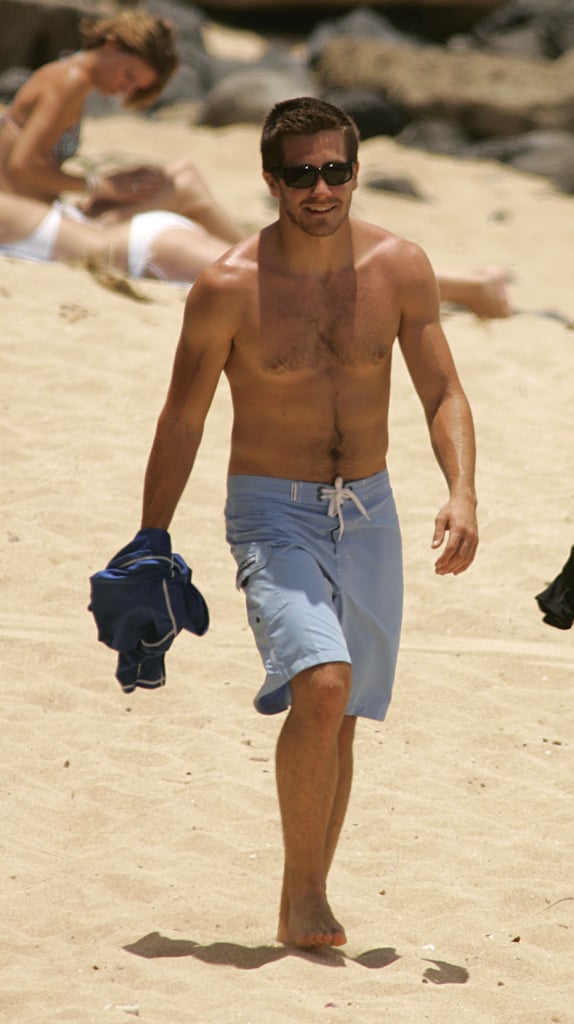 He bared his body while enjoying a Hawaiian getaway in June 2005.
Jake looked adorable at a Nightcrawler photocall in Toronto in September 2014.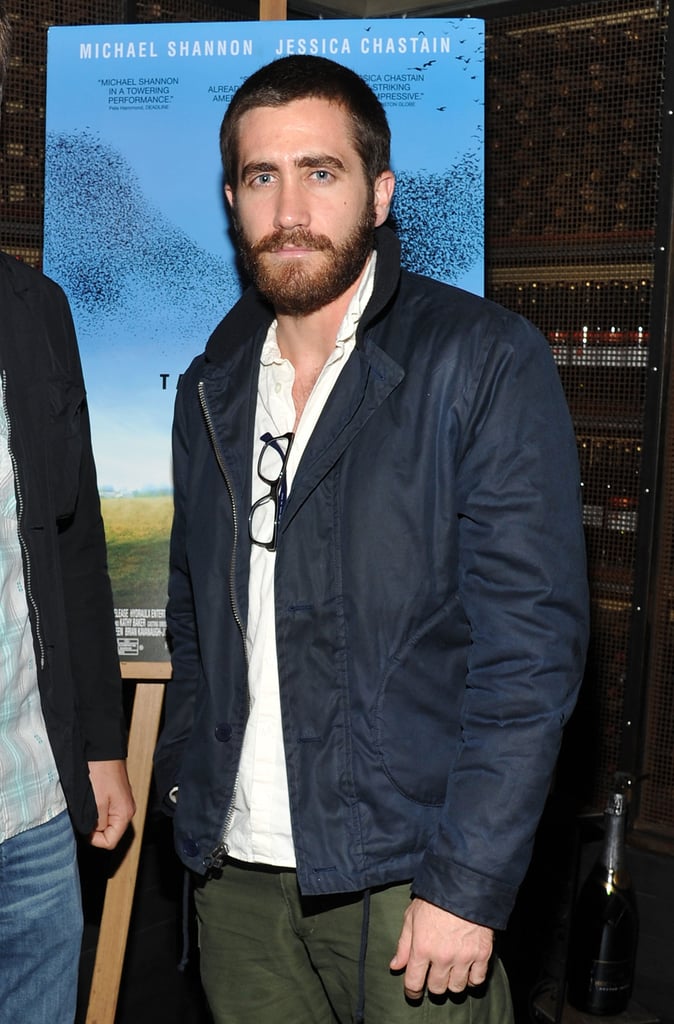 Jake got scruffy at an event in NYC in November 2011.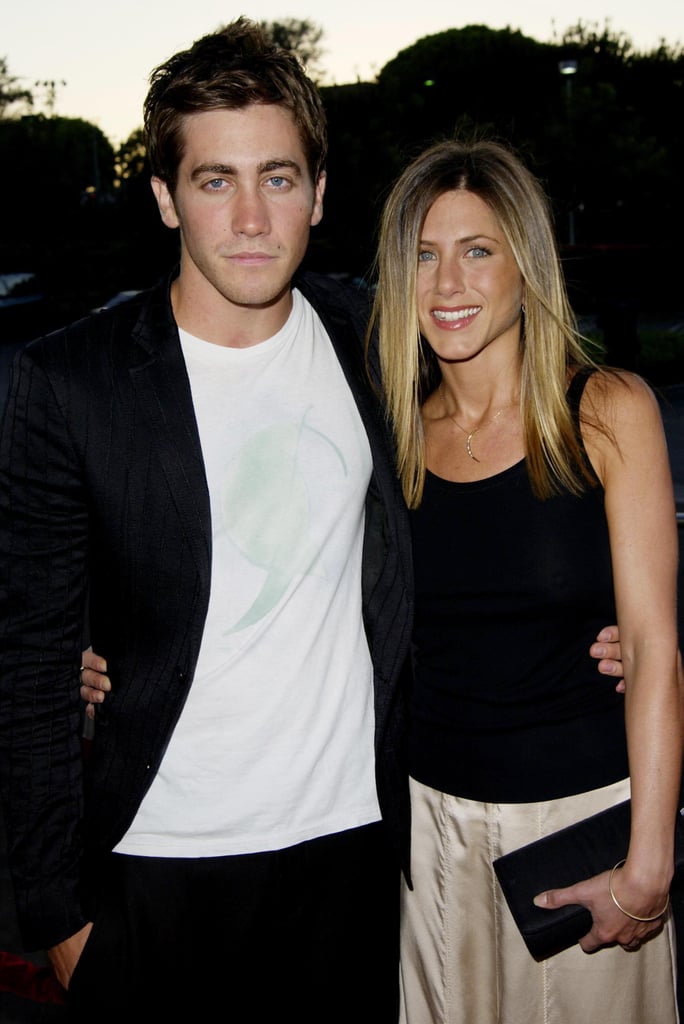 Jake and Jennifer Aniston [12] walked the red carpet together at the August 2002 premiere of their film, The Good Girl, in LA.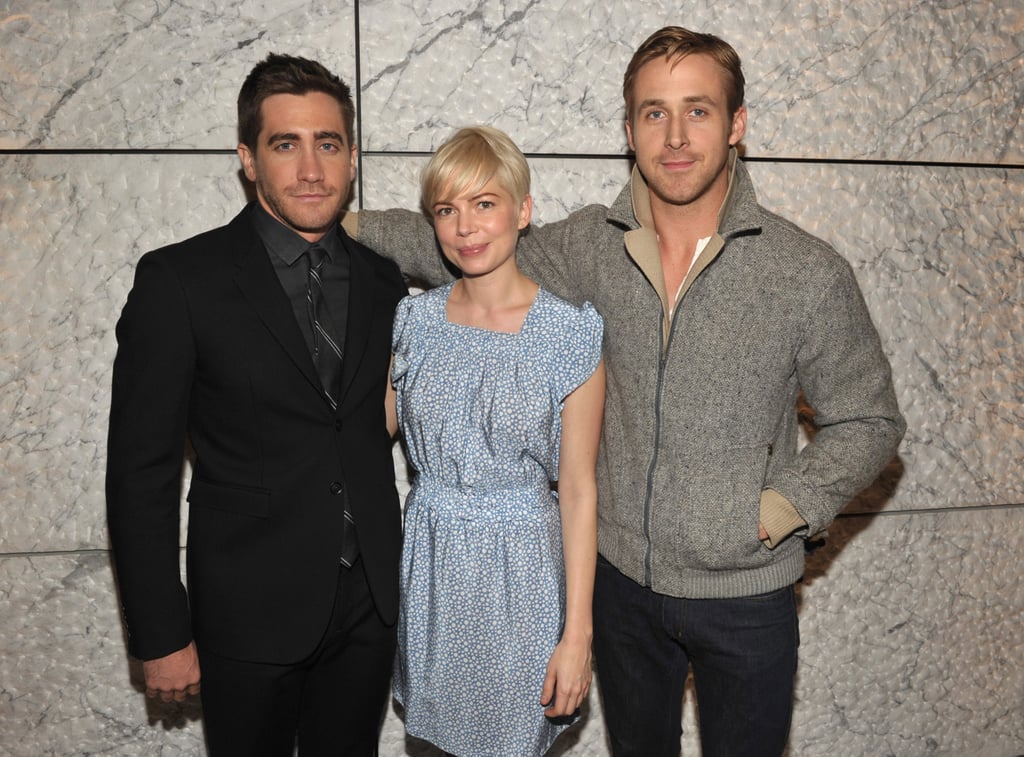 He hosted an LA screening of Blue Valentine for friends Ryan Gosling [13] and Michelle Williams [14] in December 2010.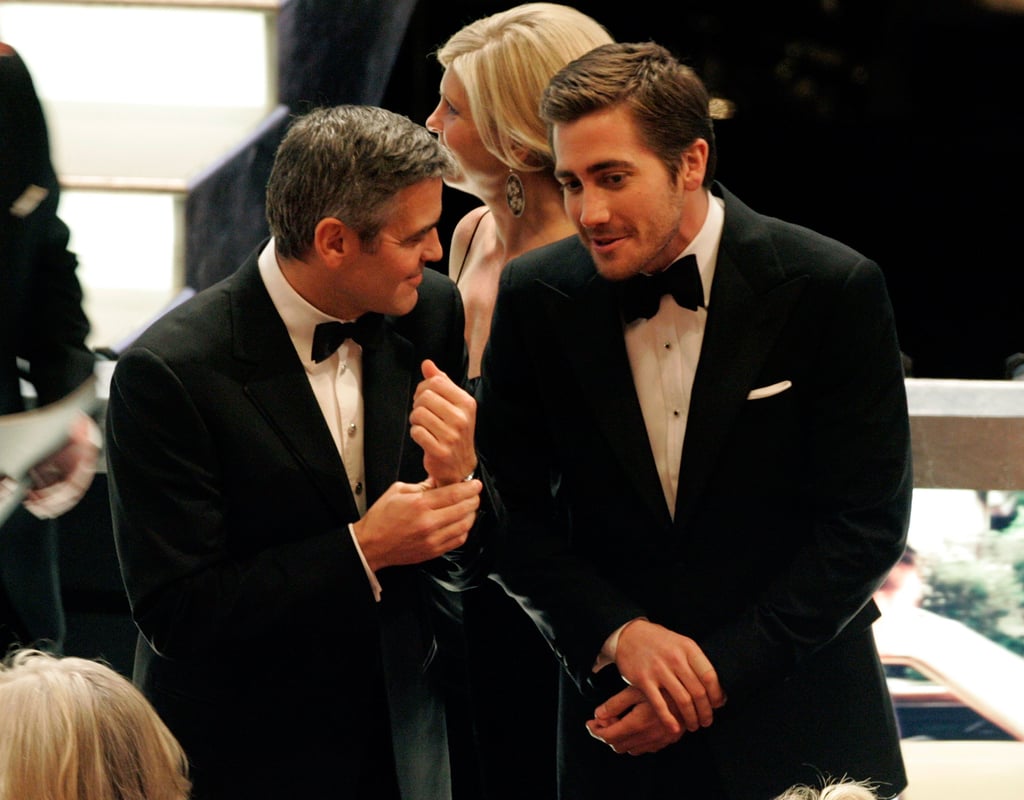 George Clooney [15] chatted with Jake between commercials at the 78th annual Academy Awards in March 2006.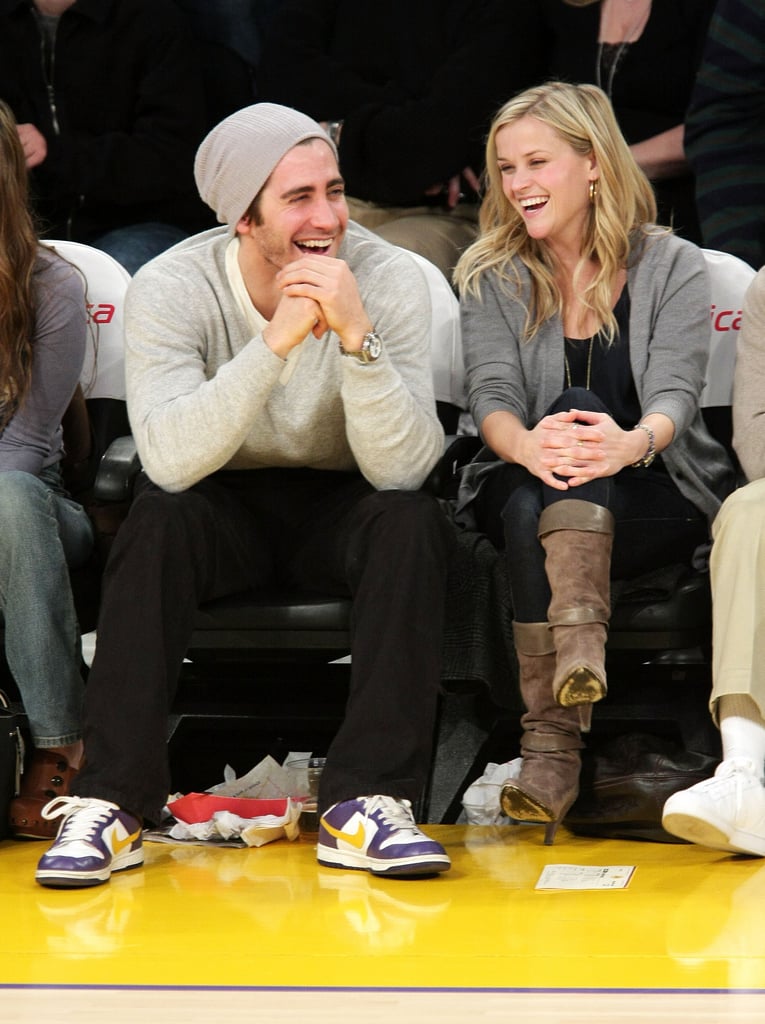 Jake was all smiles on the sidelines with then-girlfriend Reese Witherspoon [16] — the couple took in an LA Lakers game in January 2009.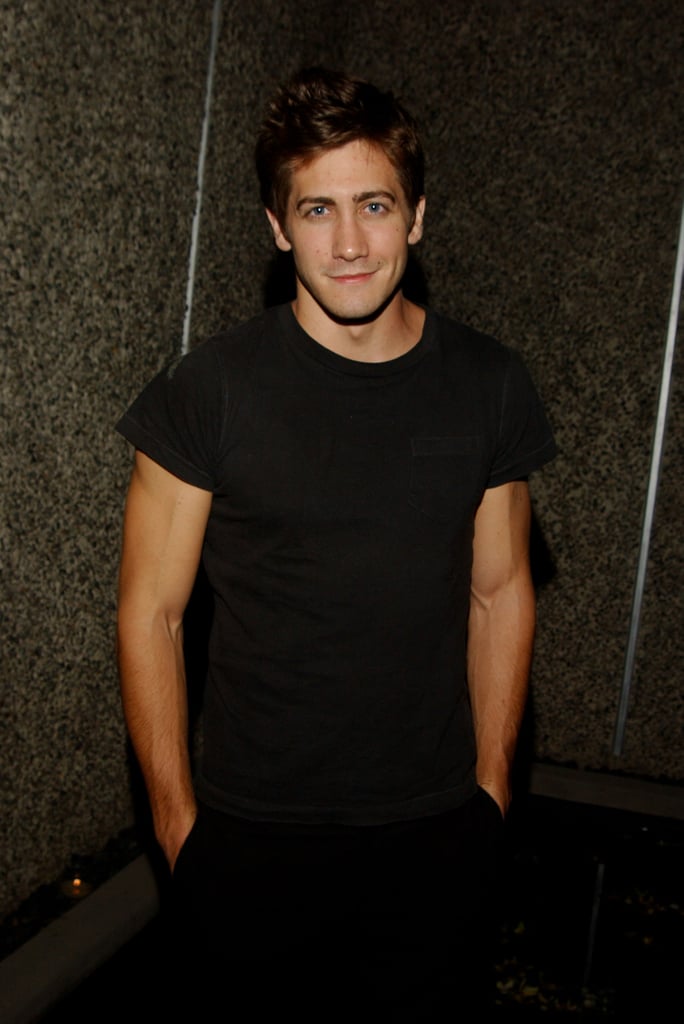 Jake was one of the hot, up-and-coming actors in attendance at Teen Vogue's September 2003 Young Hollywood Party.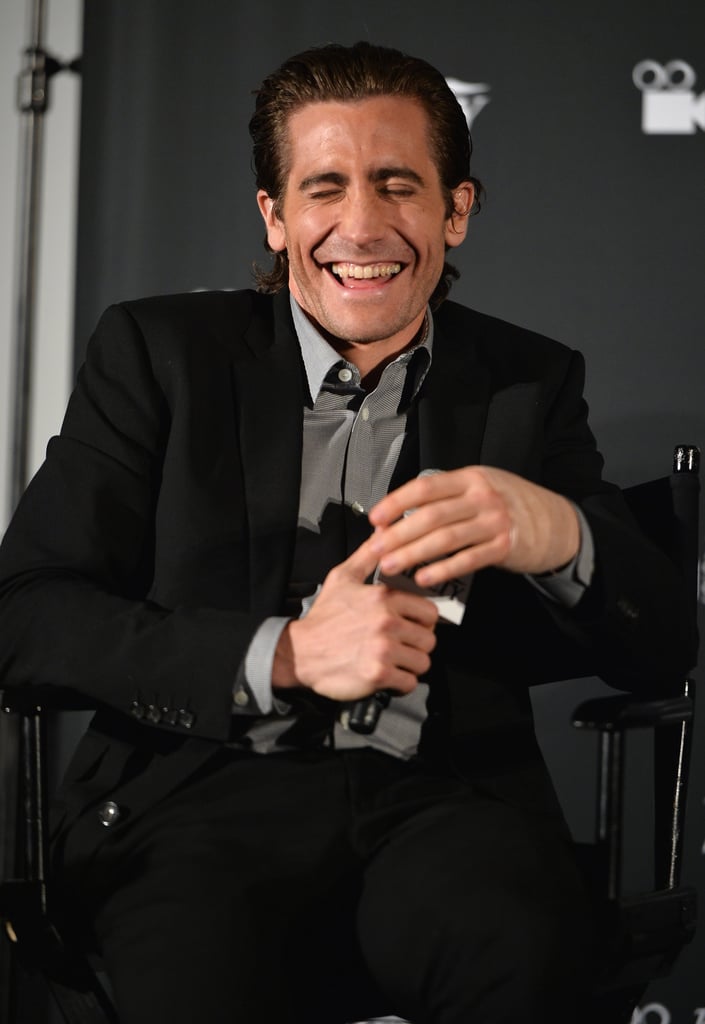 He couldn't stop laughing during a screening of Prisoners in Hollywood in November 2013.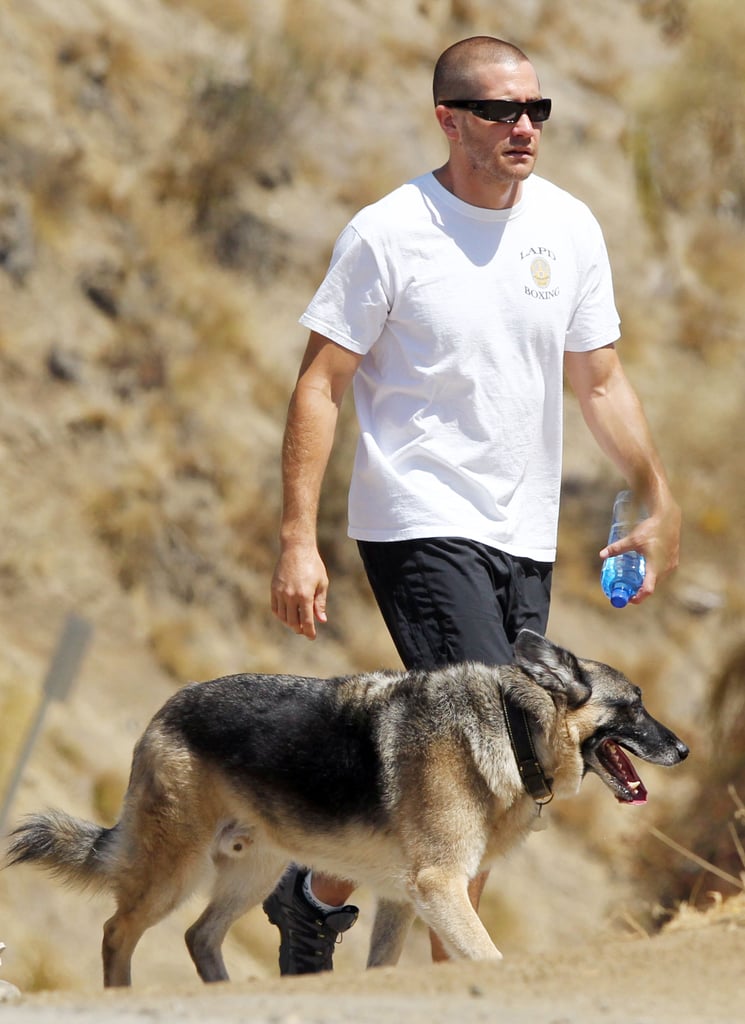 Jake took his dog for a walk around LA's Runyon Canyon in September 2011.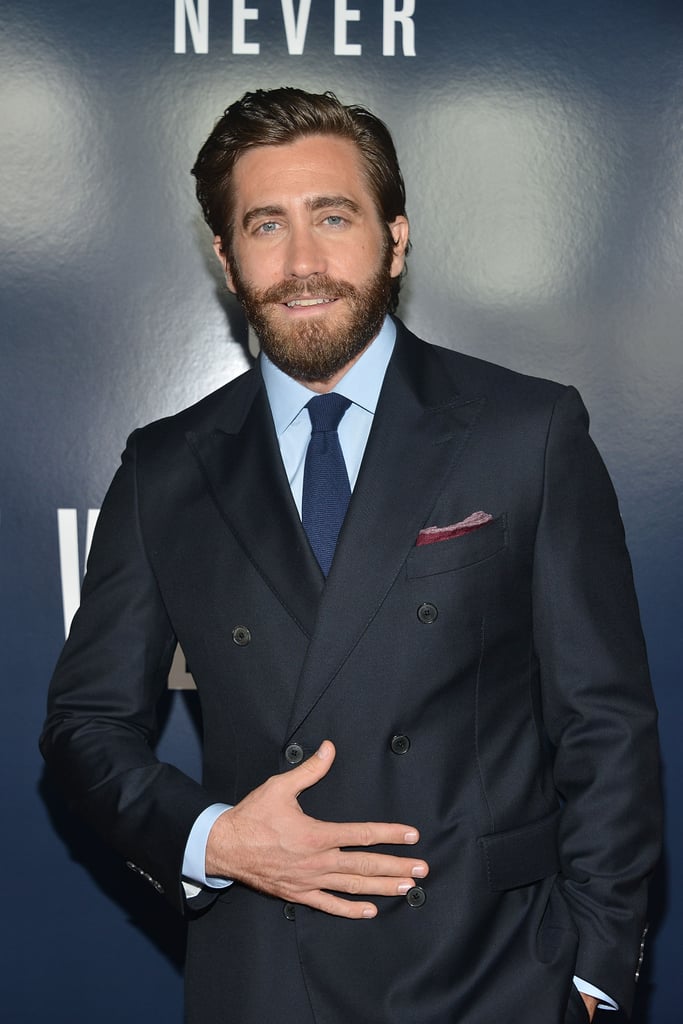 He cut a handsome figure at the Everest premiere in Spetember 2015.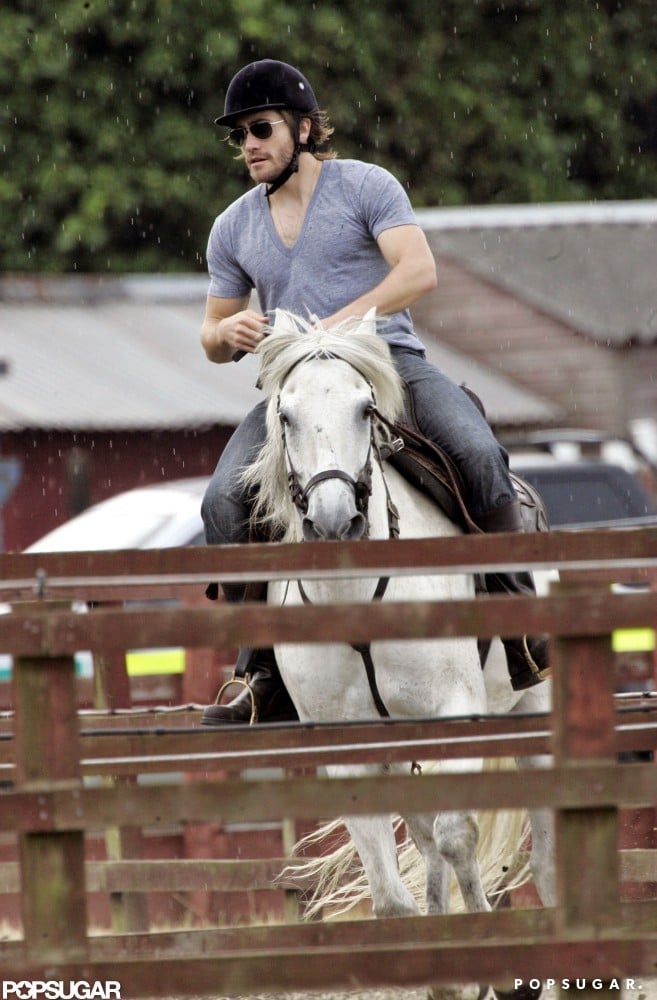 He perfected his horse riding during a Summer trip to London in 2008.
He and Zooey Deschanel [17] performed a silly skit together during the 2004 Sundance Film Festival Awards.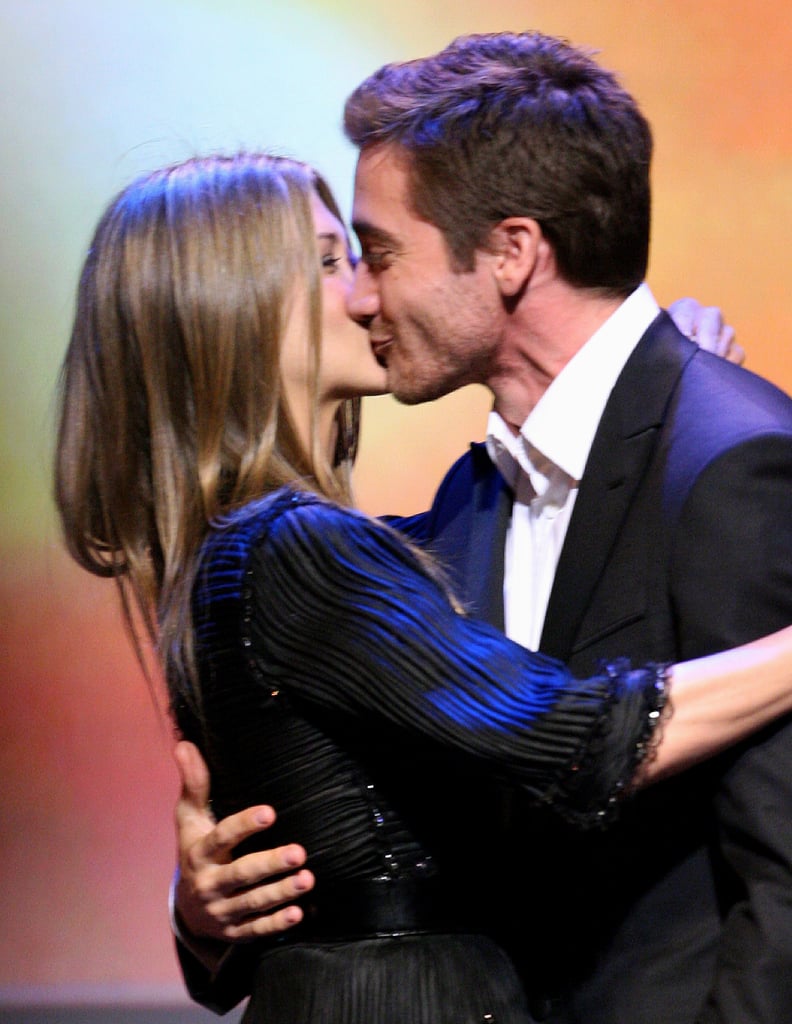 Jennifer Aniston [18] shared a congratulatory kiss with Jake at the 2007 GLAAD Media Awards in LA.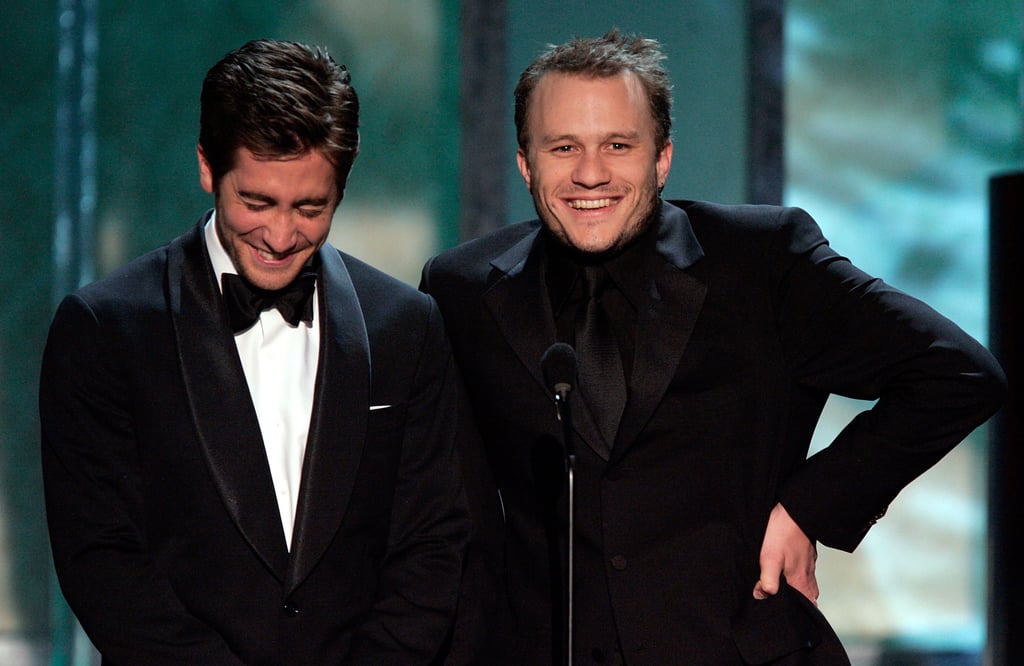 Jake couldn't help but laugh while presenting on stage with Heath Ledger [19] at the SAG Awards in January 2006.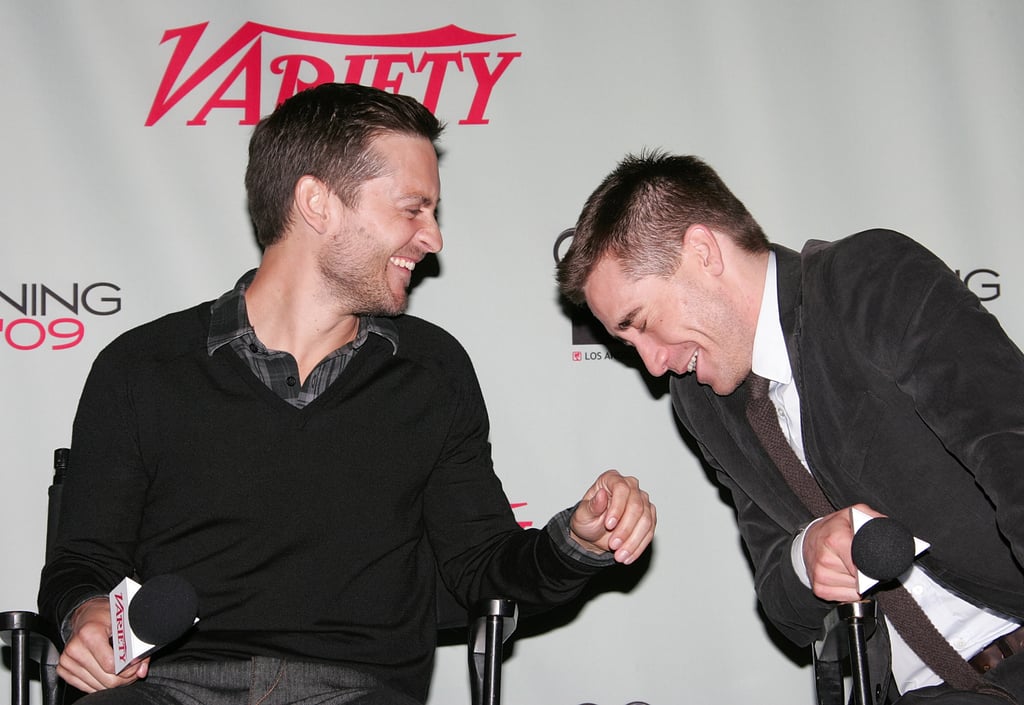 Jake and his Brothers costar Tobey Maguire [20] cracked up during the LA Variety screening of the film in December 2009.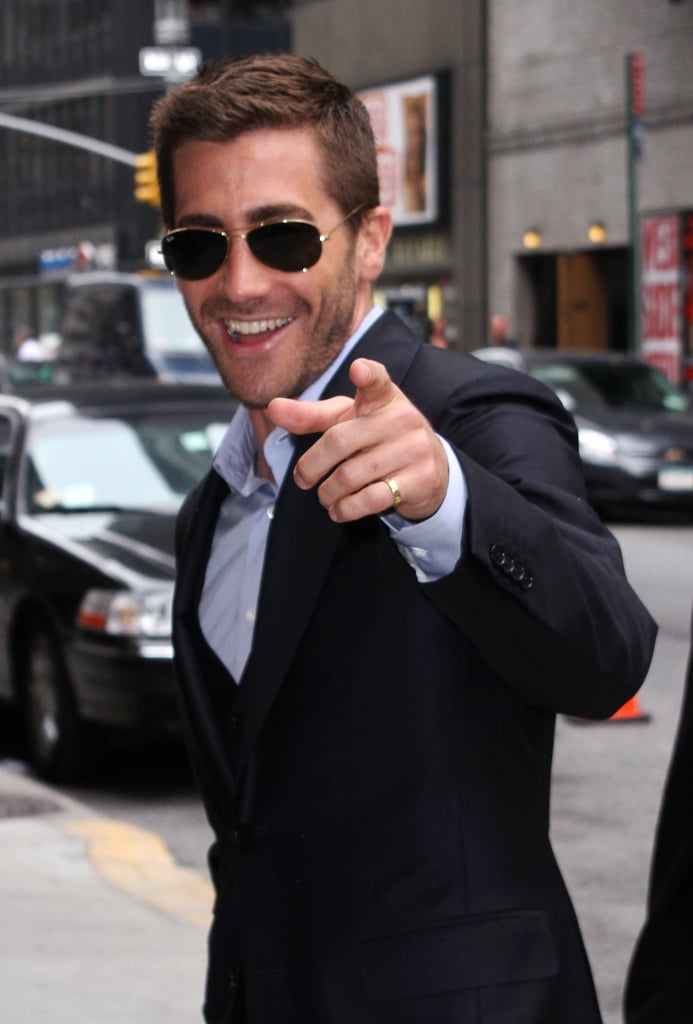 He did his best "hey, girl" while arriving for an appearance on the Late Show in NYC in May 2010.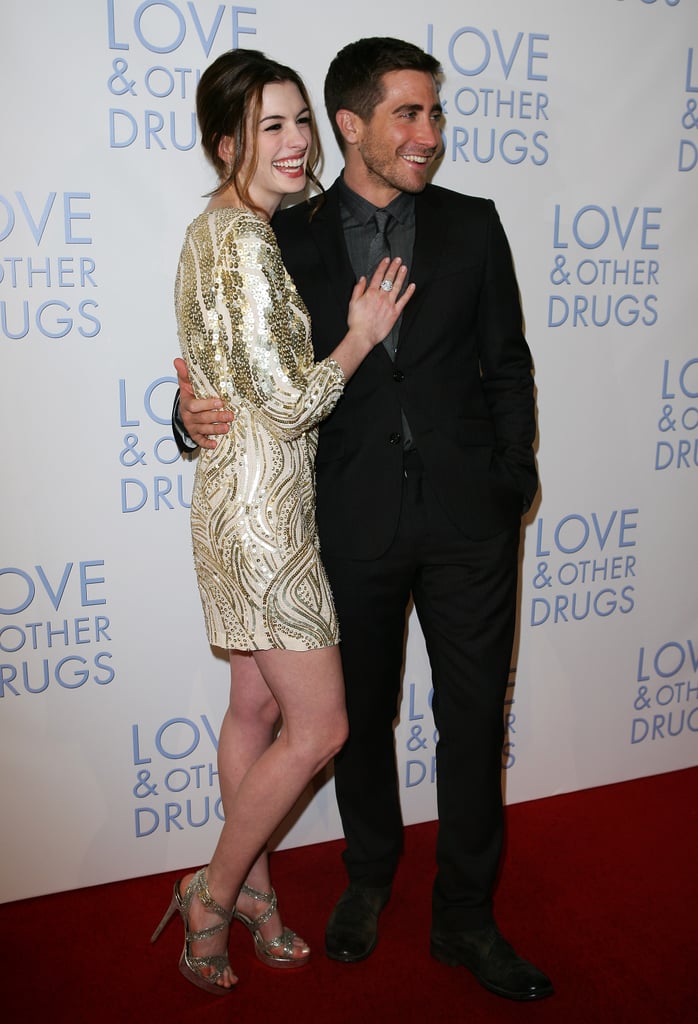 He and his Love and Other Drugs costar Anne Hathaway [21] posed together in Sydney, Australia, in December 2010.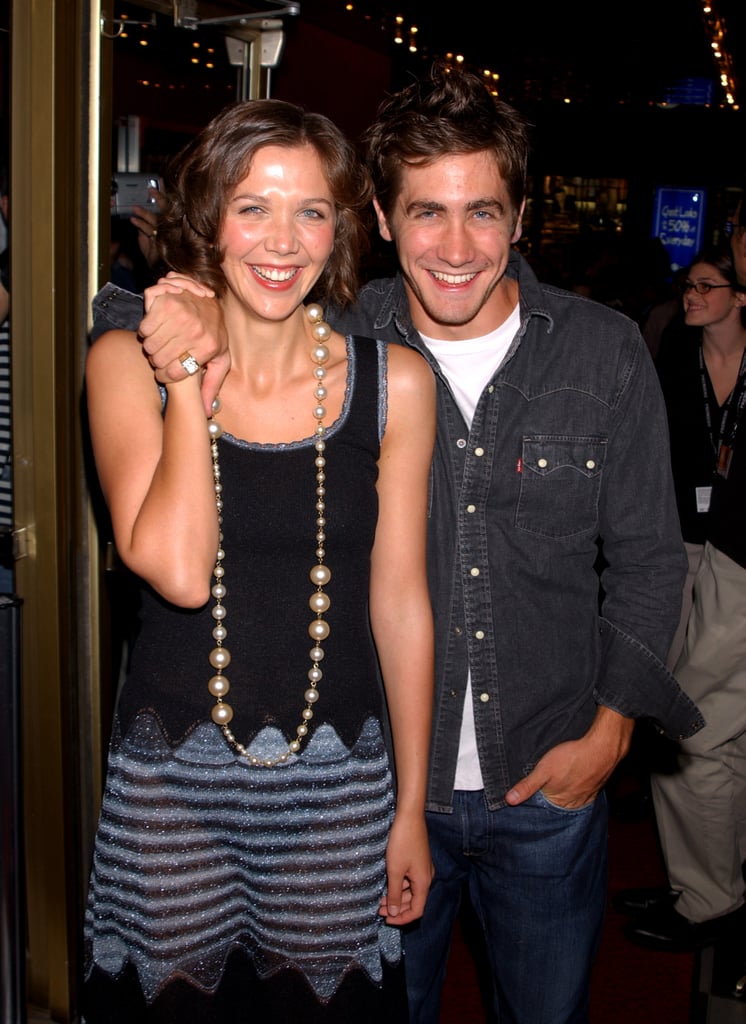 Jake stepped out to support his sister, Maggie, at the Toronto Film Festival screening of her movie Secretary in 2002.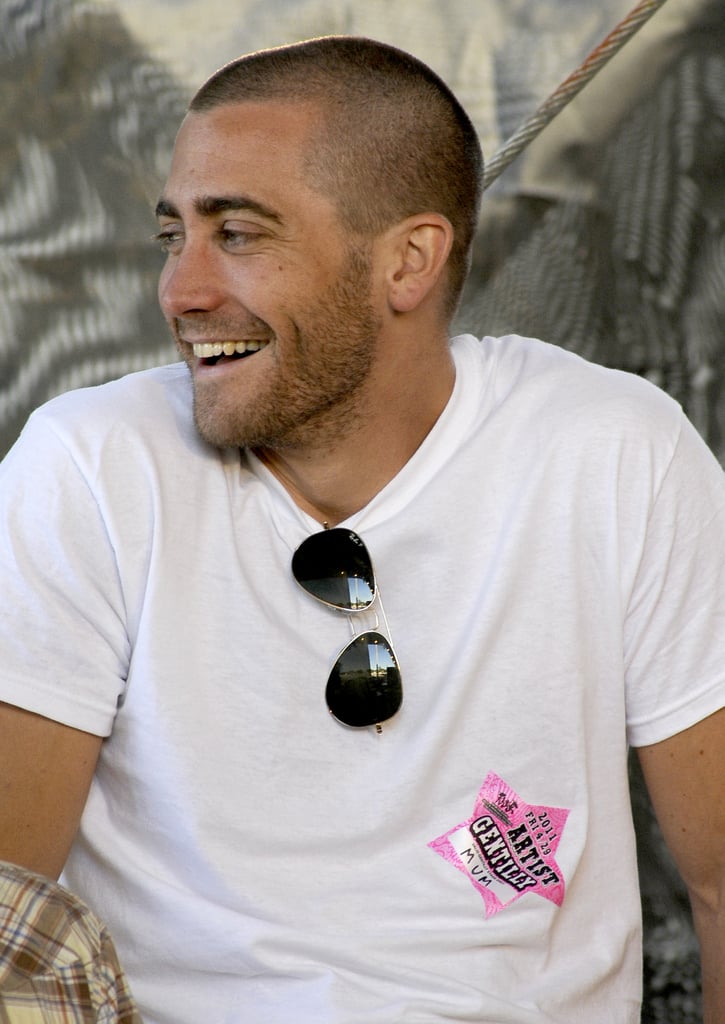 He was all smiles at the New Orleans Jazz Festival in April 2011.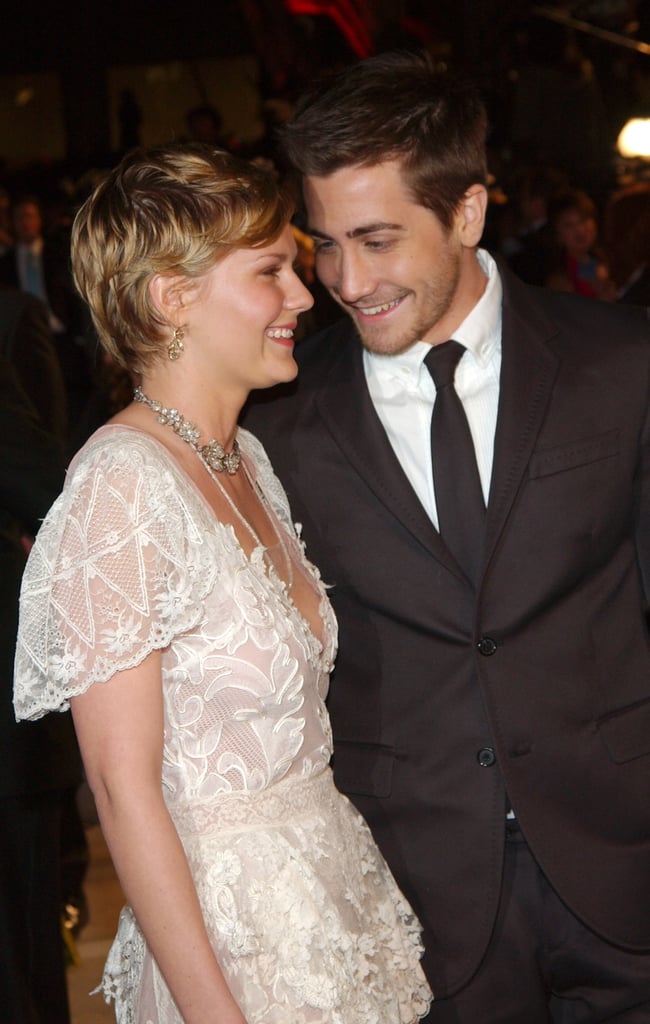 Kirsten Dunst [22] and Jake stuck close at the 2004 Vanity Fair Oscar party in LA.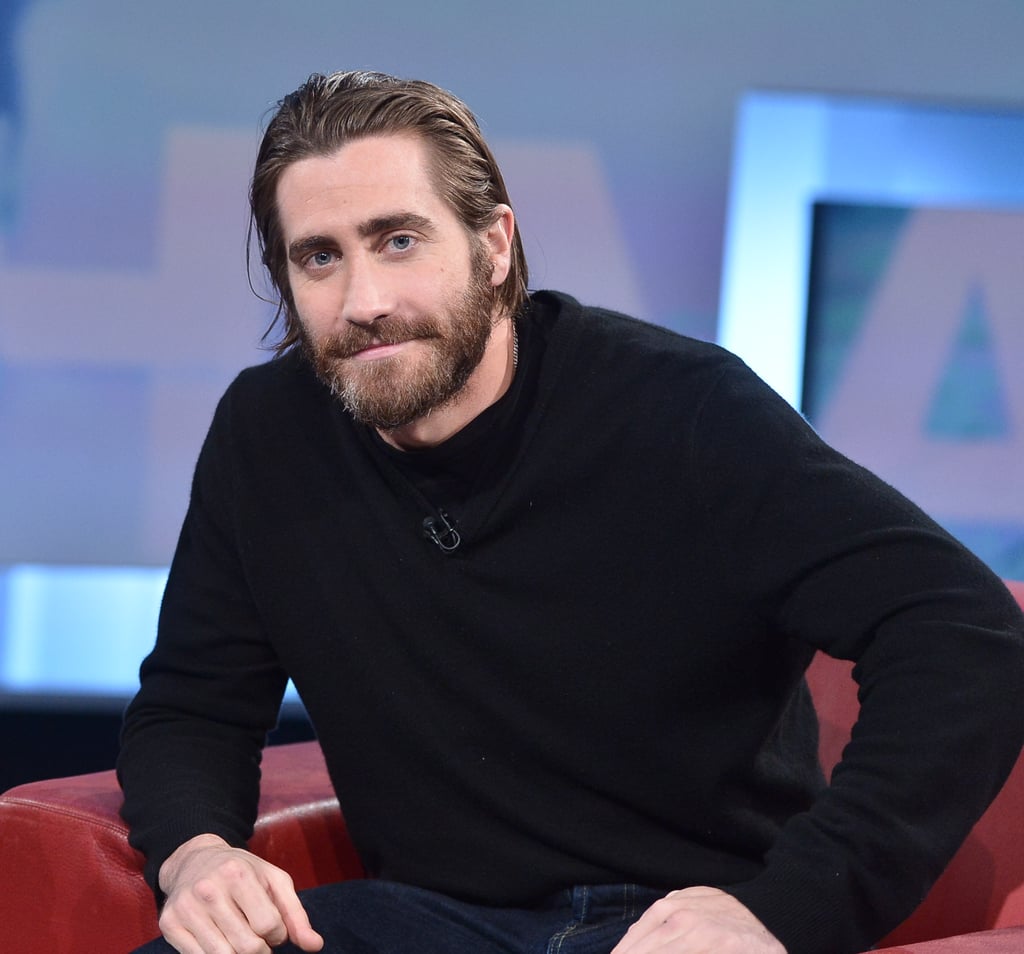 Jake's bushy beard was on display during a Toronto TV appearance in January 2014.