Pictures of Johnny Depp and Vanessa Paradis at Chanel Party During Cannes 2010-05-19 06:00:00
Johnny Depp and Vanessa Paradis Hit Cannes For Chanel!
Johnny Depp and Vanessa Paradis held hands as they left the Chanel party at traveled to St. Tropez to see the fashion house's cruise collection and posed with Karl Lagerfeld for Figaro magazine. She also has her own movie news, which will bring the family to Montreal this Summer after they spent the past few months in Venice while Johnny shot The Tourist with Angelina Jolie. The latest on his Pirates of the Caribbean 4 is that it will be shot in 3D and premiere next June — so perhaps both Johnny and Vanessa will have professional reasons to be on the French Riviera red carpet next time around.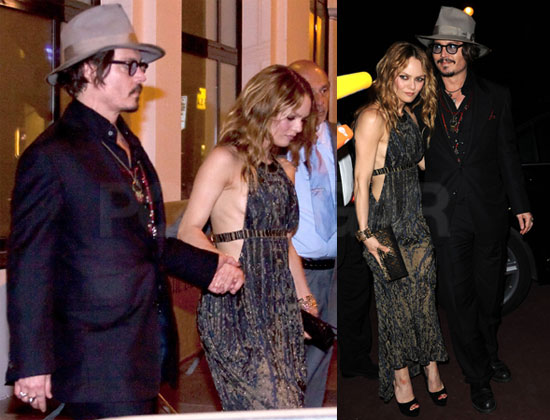 To see more Vanessa and Johnny, just read more.