Mariah Carey [1] and her husband Nick Cannon introduced their 6-month-old twins on an episode of 20/20 last night. The family of four welcomed Barbara Walters into their NYC home for an exclusive interview that also included a look inside the twins' nursery and a peek at some of their intimate family photos over the past six months. We got our first look at pictures of Moroccan and Monroe [2] earlier this week, though these latest shots show their sweet faces.
The Carey-Cannons dressed up in The Incredibles costumes [3] for one Halloween [4] themed shot while another showed the twins cuddled close in yellow ducky robes. Mariah showed that she's already loving dressing up her little ones — check out the gallery for a picture of Moroccan on the mic in his crib and Monroe in a diamond headband and pearls. Mariah and Nick welcomed their son and daughter in April and while the proud parents are focusing on family, they've also made time for their careers. Mariah has a new version of her hit holiday song "All I Want For Christmas Is You" coming out with Justin Bieber next month and Nick is currently starring in the comedy Up All Night.


WireImage [5], Pacific Coast News Online [6], Image courtesy of ABC [7]
Image courtesy of ABC [8]
Moroccan and Monroe Cannon.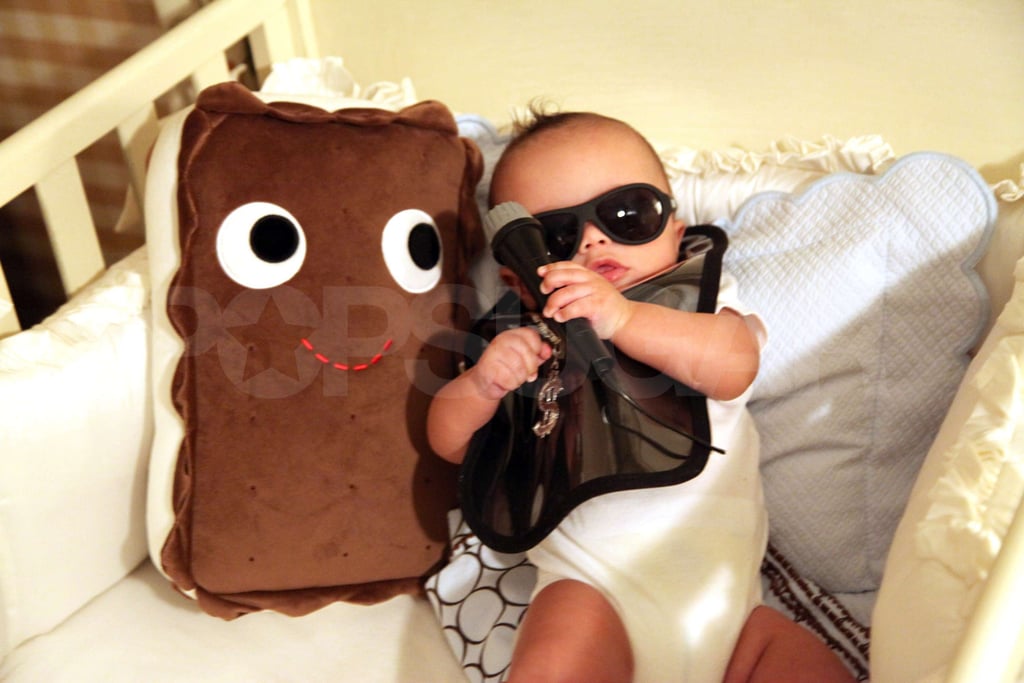 Moroccan handles the microphone well already.
Monroe got all dressed up in a headband and pearls.
The twins Moroccan and Monroe Cannon wore matching ducky robes.
The whole family Mariah, Nick, Moroccan, and Monroe got dressed up in The Incredibles costumes for Halloween.
Moroccan and Monroe cuddled close.
Monroe is adorable with her rubber ducky.
Nick Cannon holds onto Monroe in their Incredibles costumes.
Monroe and Moroccan got decked out in pink and blue.
Moroccan Cannon posed for the cameras.
Mariah held onto her son Moroccan.
Mariah Carey [9] and Nick Cannon with Moroccan and Monroe.