Kim Kardashian [1] and Kanye West [2]'s daughter, North West, has been in the spotlight since her birth in June 2013. In her two years of life, she's made a surprise appearance in Vogue [3], posed for her modeling debut [4], and sat in the front row during Paris Fashion Week. Now, North is going to be a big sister! Kim announced her pregnancy news [5] on a preview for Keeping Up With the Kardashians on May 31. We can only imagine that the second baby West will be just as cute as North! Keep scrolling to see all the sweetest pictures of North.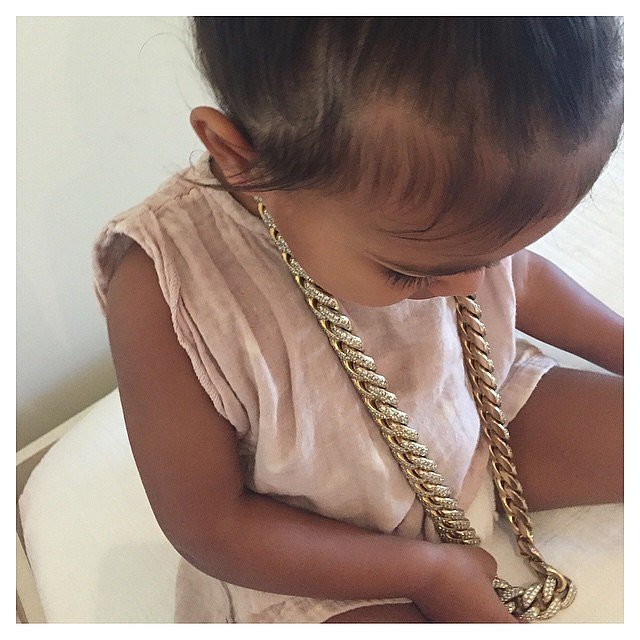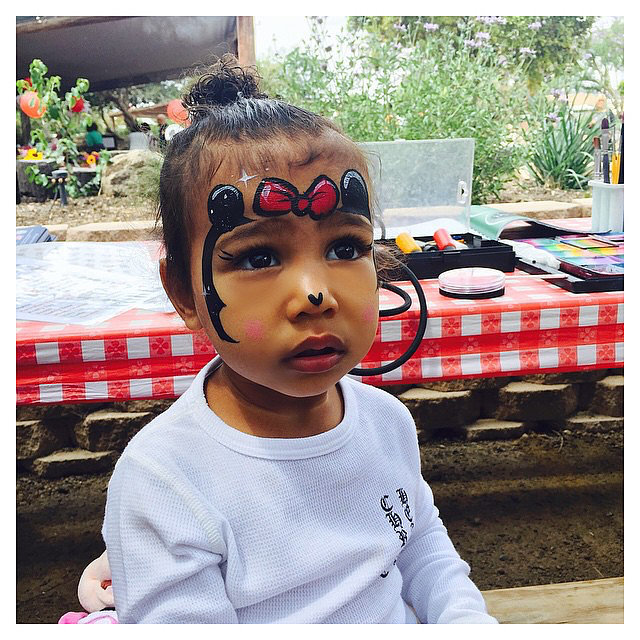 North had her face painted like Minnie Mouse's.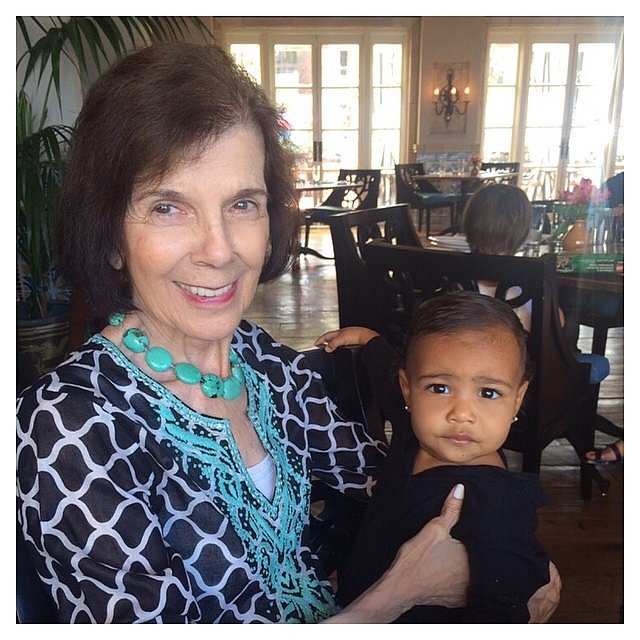 North posed with her great-grandma!
Kim shared an adorable snap of North laughing during bath time.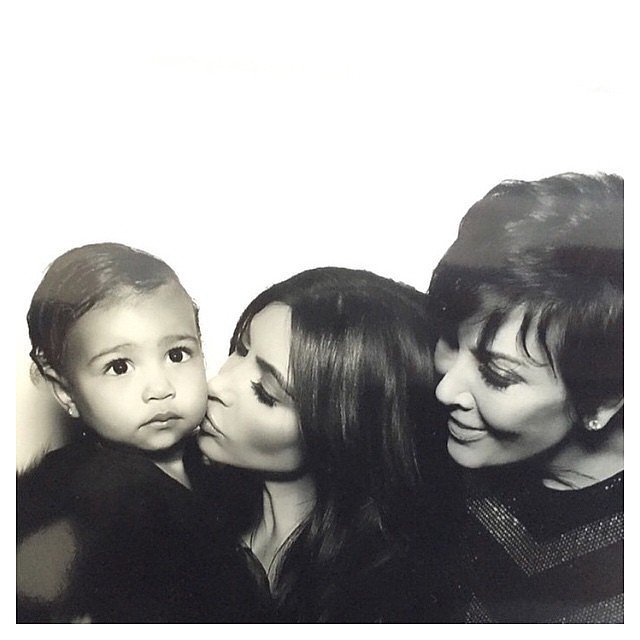 Kim gave North a kiss while Kris looked on during Kim and Kanye's 2014 wedding [6].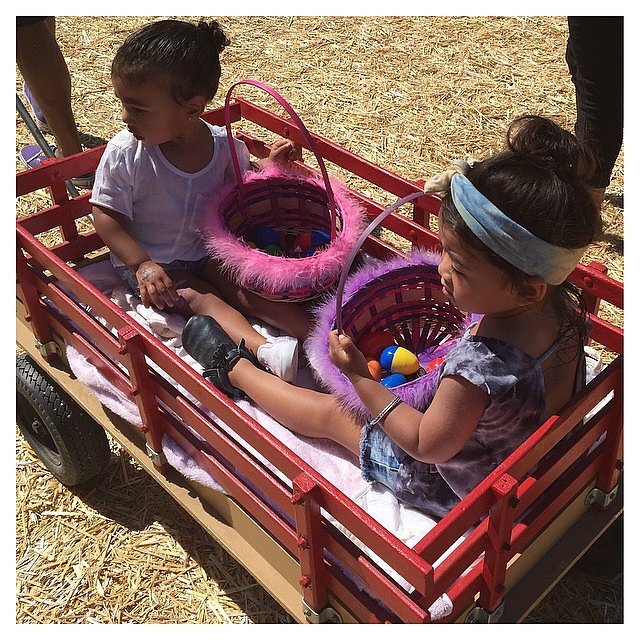 North and Ryan went looking for eggs in a wagon.
North played around in a monkey outfit one morning.
Kim shared a sweet picture of North and Kanye on the beach.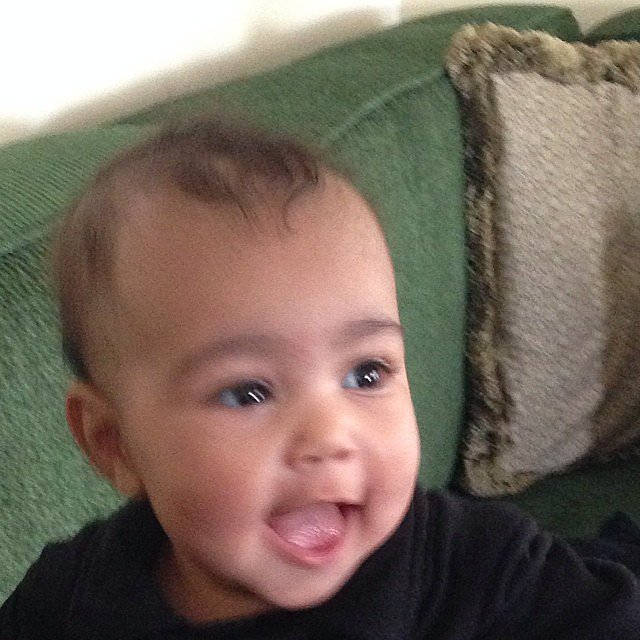 Kim captured North's big smile in November 2013.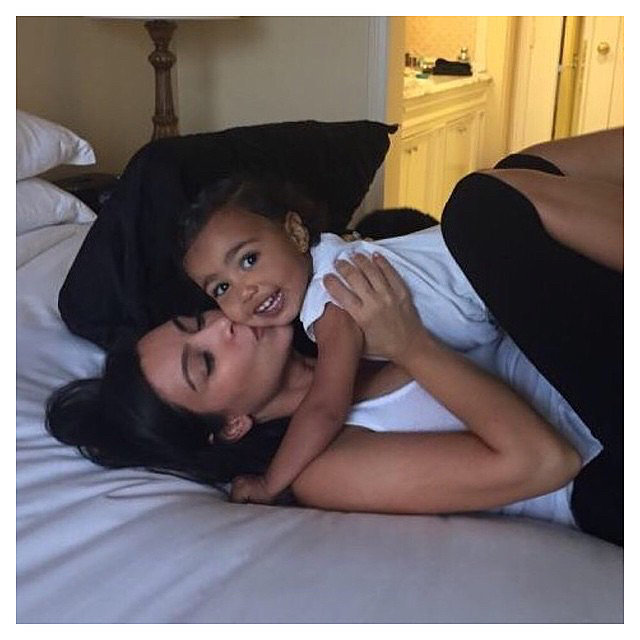 Kim said North is her "snuggle bear."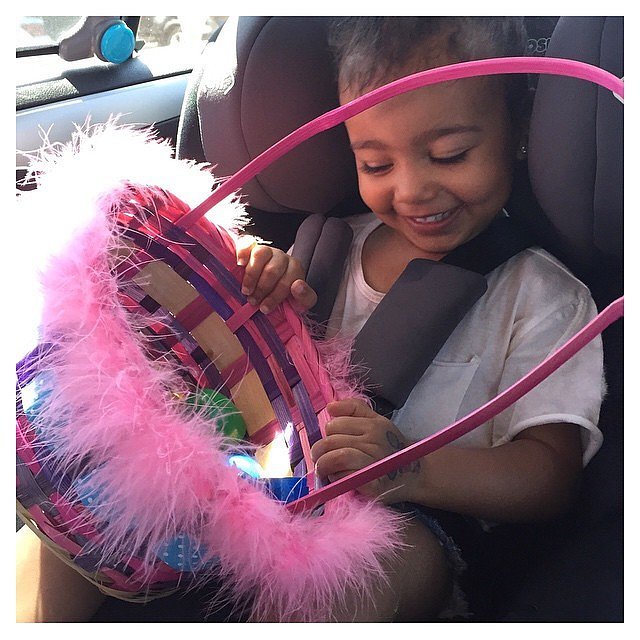 North had a huge grin on her face as she looked at her Easter eggs.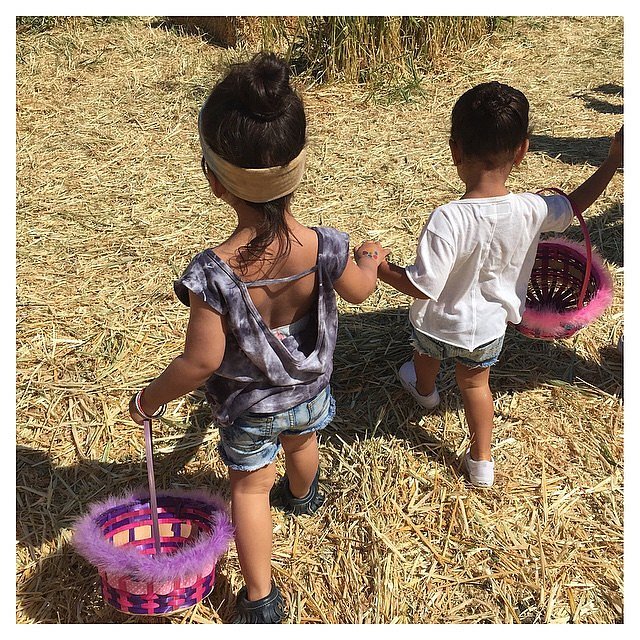 North and her pal Ryan held hands while hunting for eggs.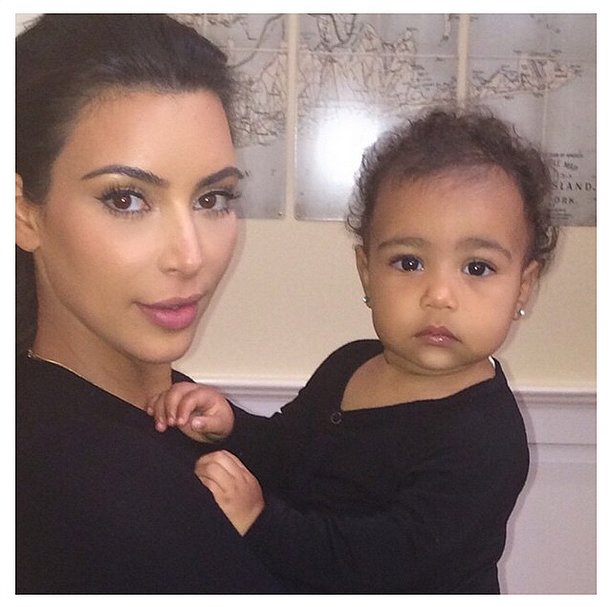 Kim and North did their best "paparazzi" faces for the camera in this November 2014 snap.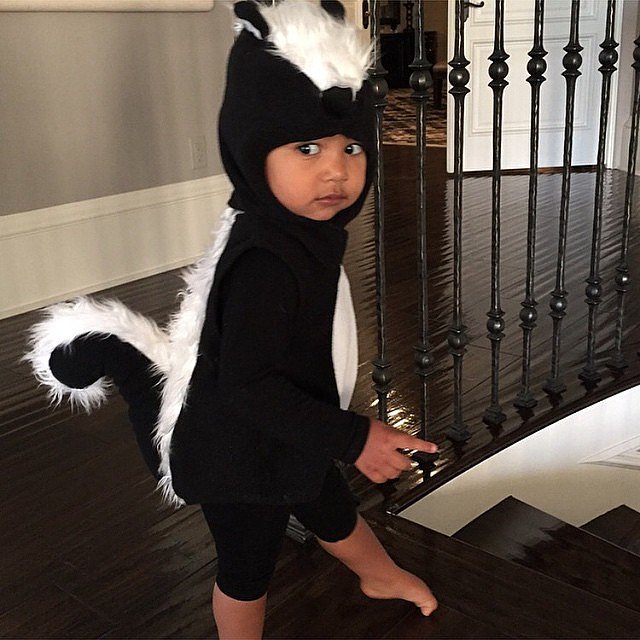 North wore a skunk costume for Halloween [7] in 2014.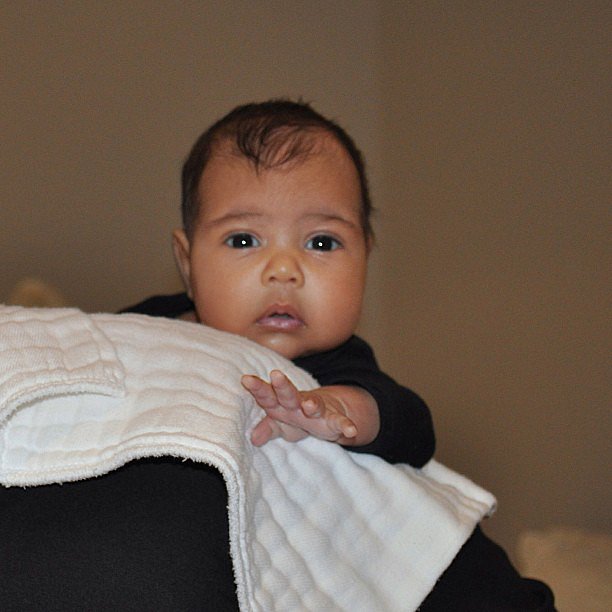 North made her social media debut in August 2013.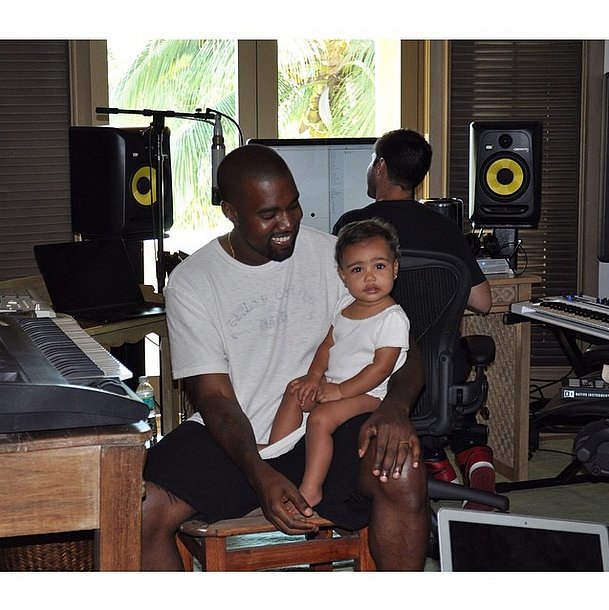 Kim shared this sweet photo of Kanye and North in August 2014, with the caption "#bringyourdaughtertoworkday."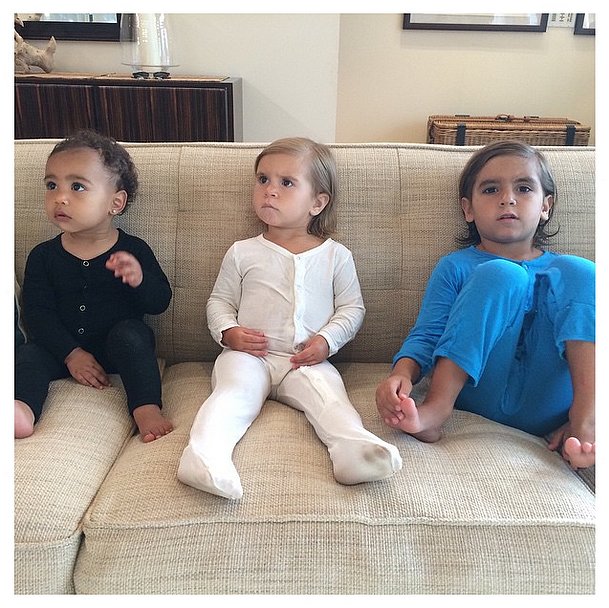 Kim shared a snap of North hanging with her cousins, Mason and Penelope in November 2014.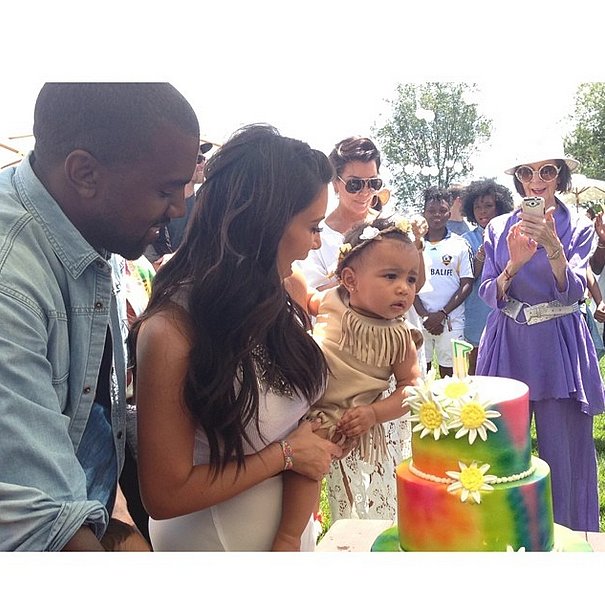 Kim and Kanye celebrated North's first birthday in June 2014 with a "Kid-chella" party.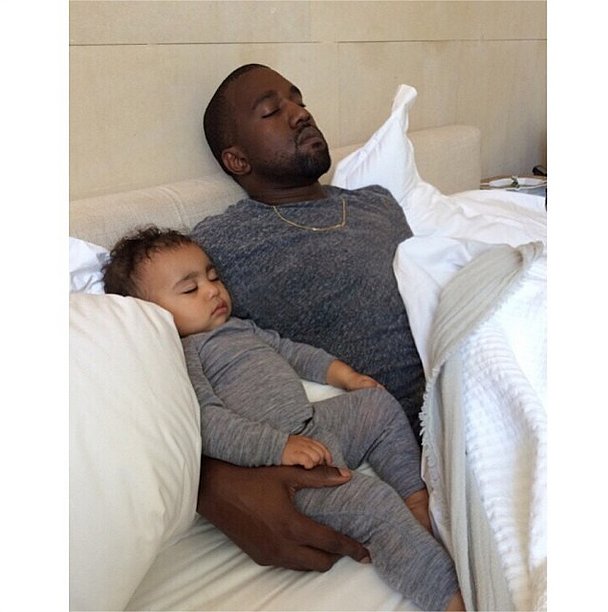 Kim captured a sleepy moment between North and Kanye on North's first birthday in June 2014.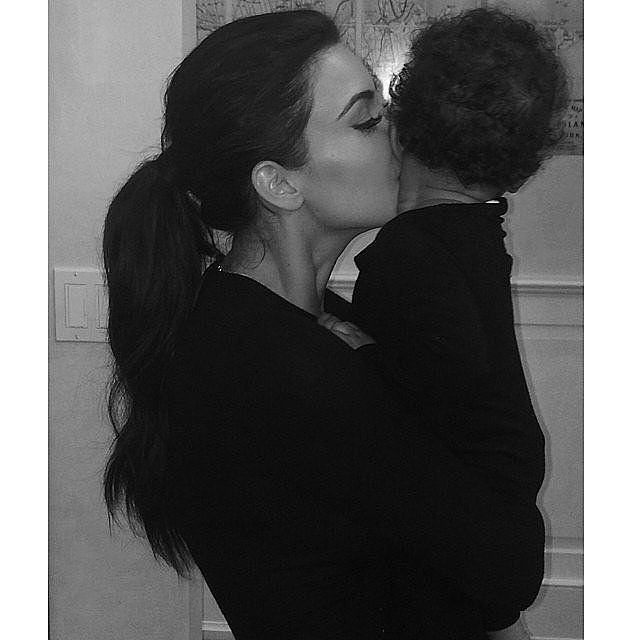 Kim kissed her daughter and shared it on Instagram in July 2014.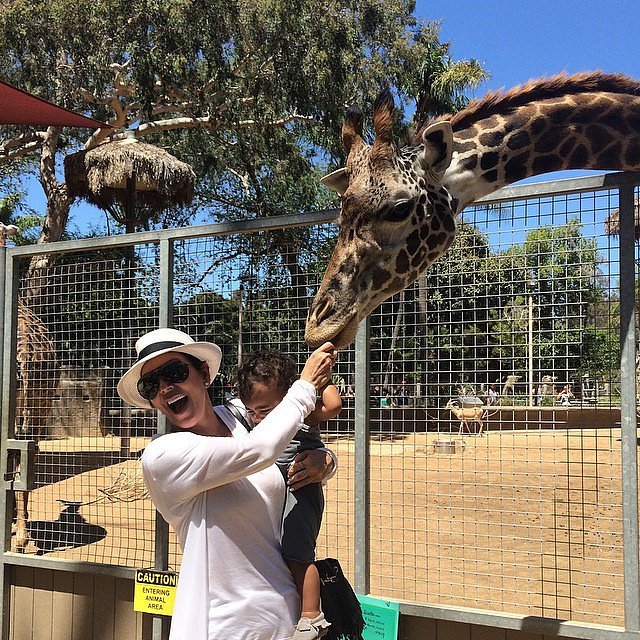 North bonded with grandma Kris Jenner at the San Diego Zoo. "#myoneyearoldbirthdaywashere!" Kris wrote in the caption.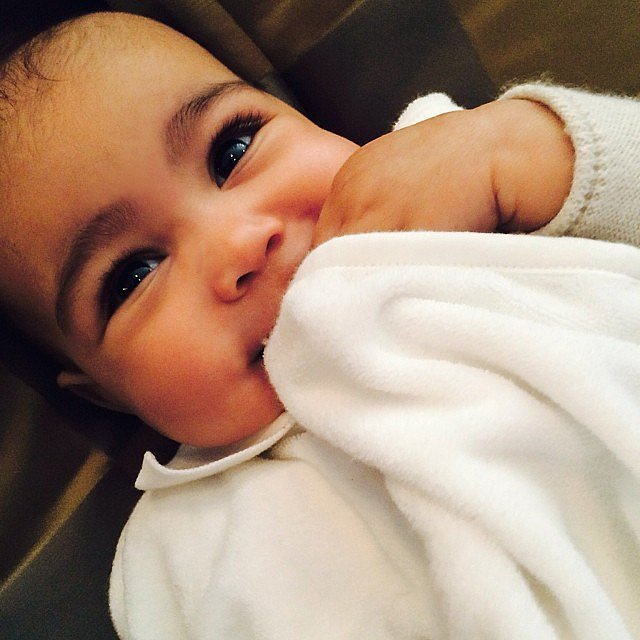 Kim shared a smiley snap of North in December 2013.
North was all dolled up at her parents' wedding [8] in Italy in May 2014.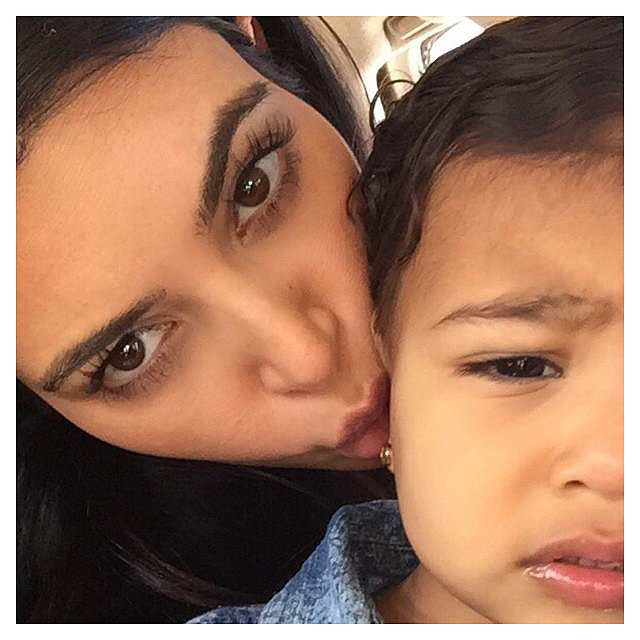 "I don't know if she's annoyed with my million daily kisses or my alien face," Kim wrote about this cute picture.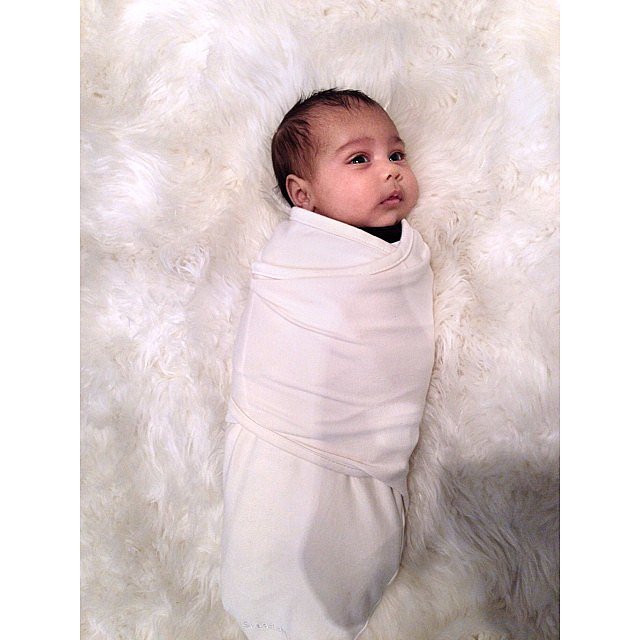 Kim couldn't resist posting a pic of bundled-up North after she returned home from her trip to Paris in October 2013.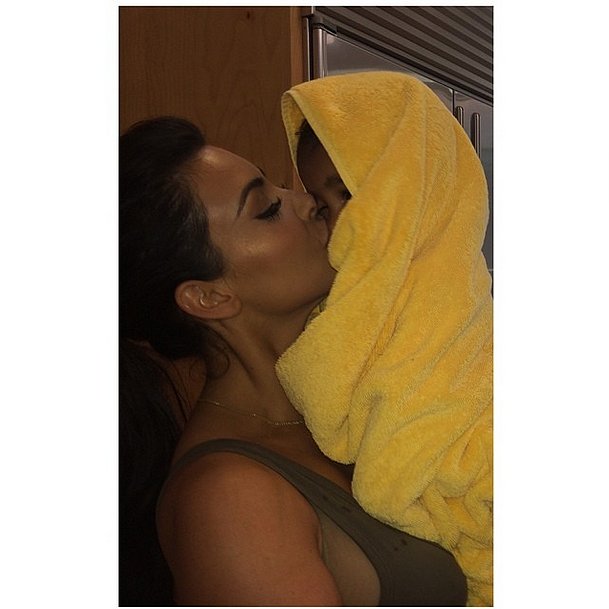 Kim celebrated North's first swimming lessons and first steps with this adorable July 2014 photo.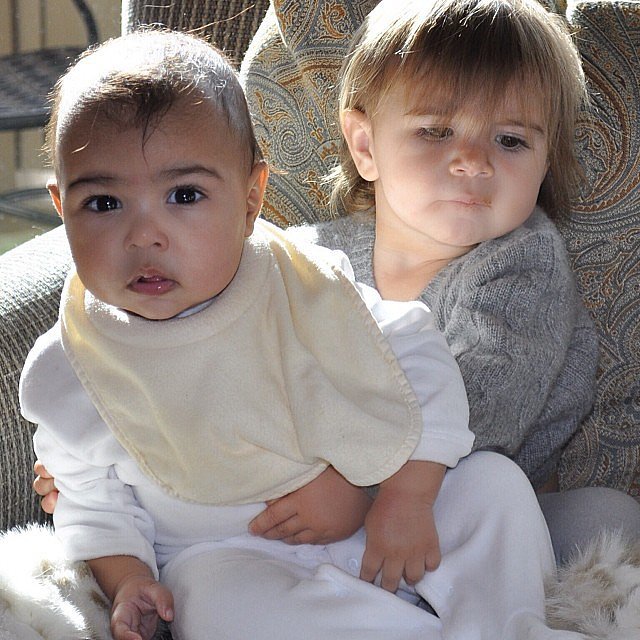 In January 2014, Kim showed off North with her cousin Penelope.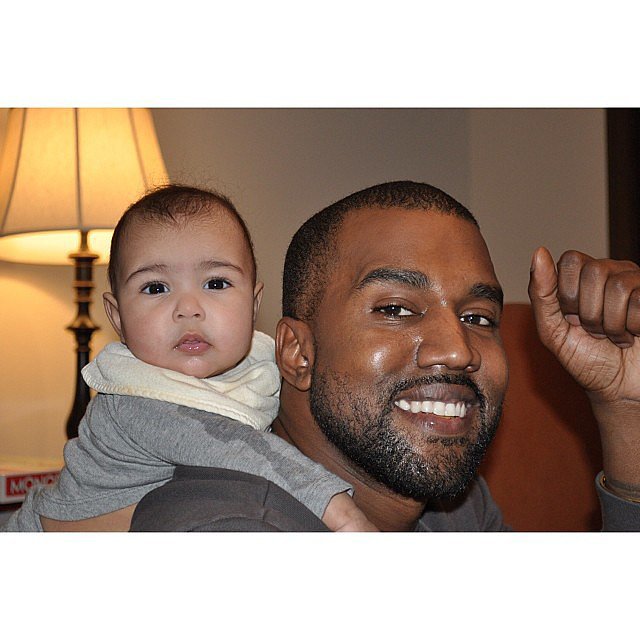 Kim debuted this photo of North and Kanye on The Ellen DeGeneres Show.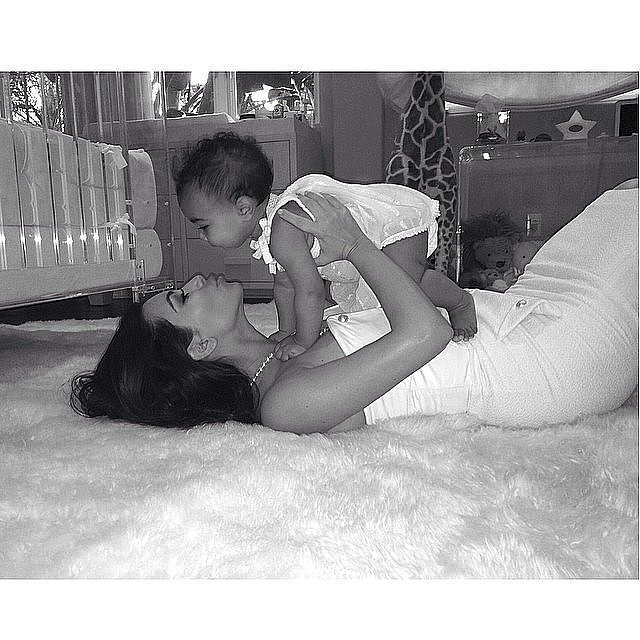 This sweet snap was in honor of Mother's Day [9] 2014.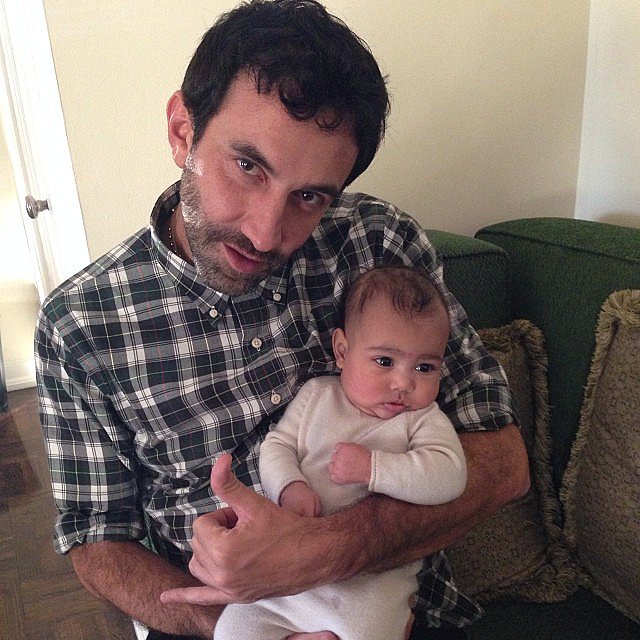 North followed in her fashionable parents' footsteps when she met designer Riccardo Tisci in November 2013.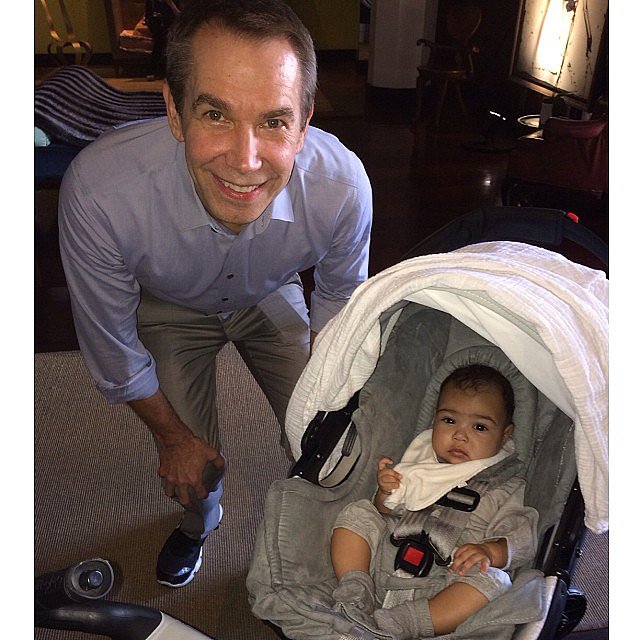 North got "art lessons" with Jeff Koons during Miami's Art Basel in December 2013.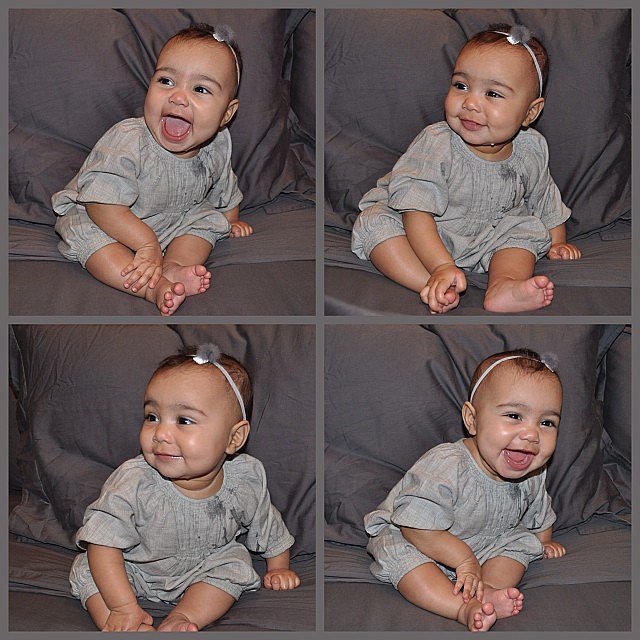 North showed off a smile — and cute headband — in these snaps from January 2014.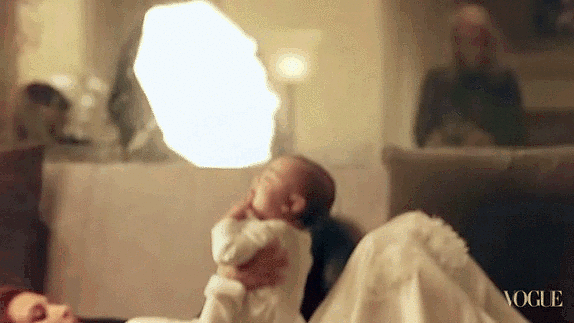 North posed for the April 2014 issue of Vogue with her mom.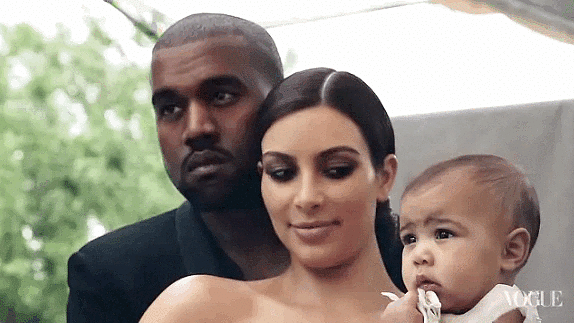 North made her modeling debut alongside her famous parents.
Kendall Jenner shared a picture of "little angel" North in April 2014.
Carine Roitfeld shared a snap of herself with North, saying, "Baby North and her new 'nanny' Lovely little girlxxx."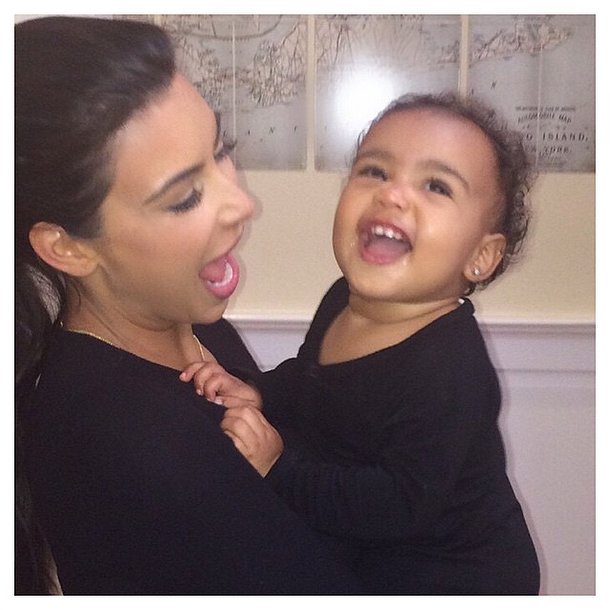 In November 2014, Kim and North got giggly together.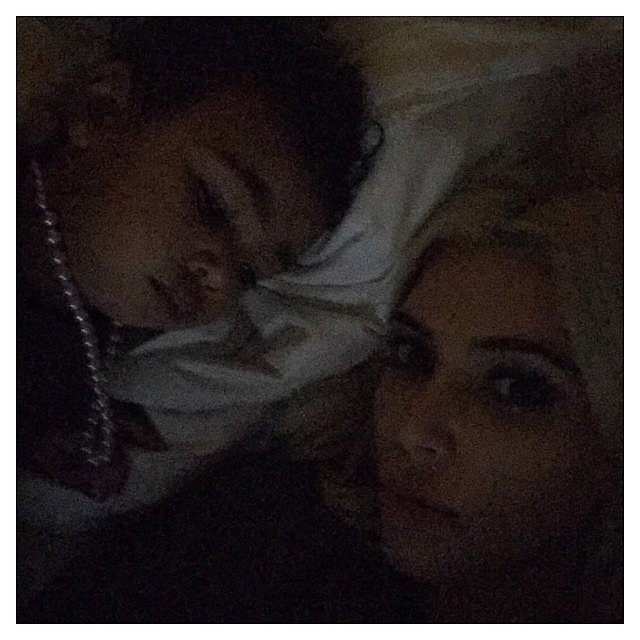 Kim read North books before bedtime.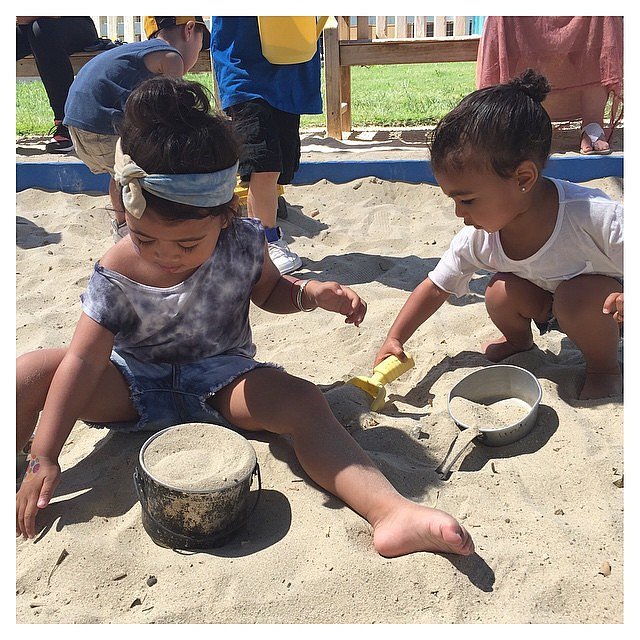 North and her friend Ryan played in the sand.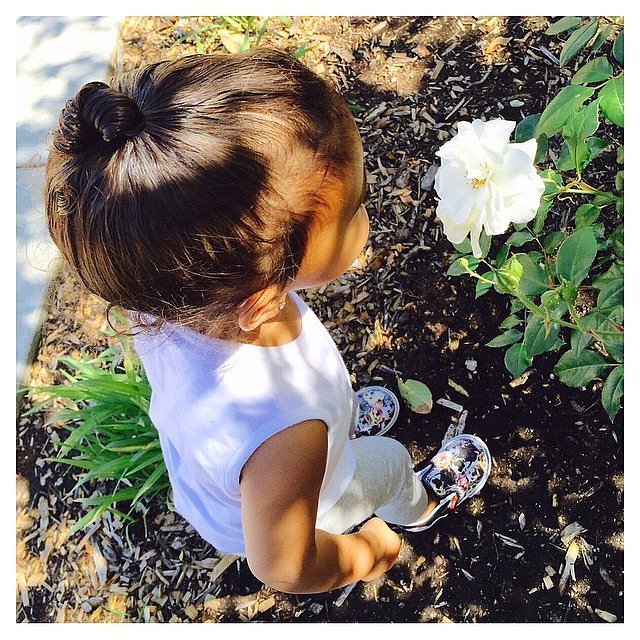 North smelled the flowers during a morning walk with her mom.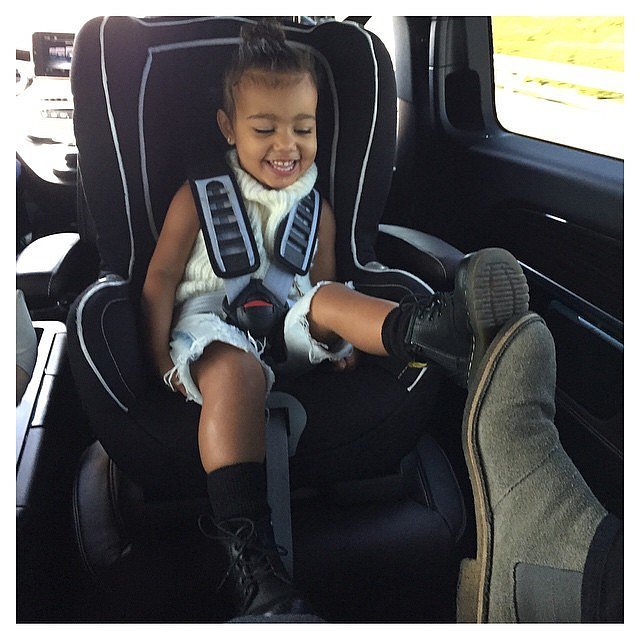 The little one played footsie with her dad during an April 2015 trip to Armenia.