Though Oprah Winfrey [1] is a motivational guru [2], is the undisputed queen of television, and has garnered praise for her roles in The Color Purple, Lee Daniels' The Butler, and Selma — she's yet to adopt any sort of royal wave. Instead, she recognizes fans and photographers by giving them the finger — the pointer finger, of course! As she celebrates her 61st birthday today, let's take a look back at her best pointing moments over the decades. Seriously though, Oprah really loves to point.
— Additional reporting by Annie Gabillet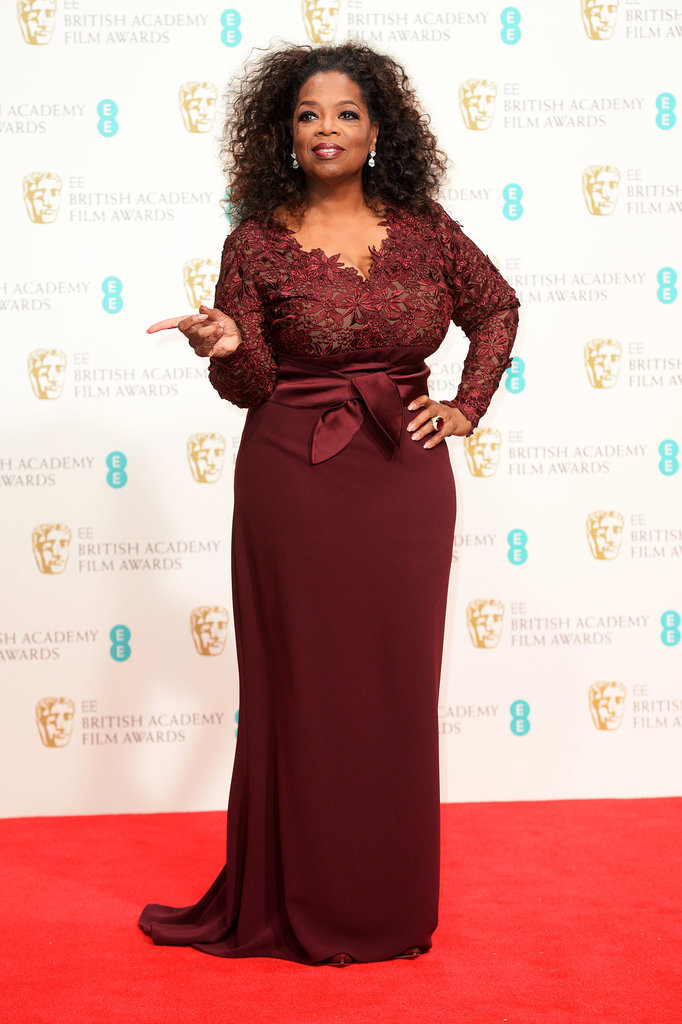 Oprah pointed on the red carpet at an award show in London in February 2014.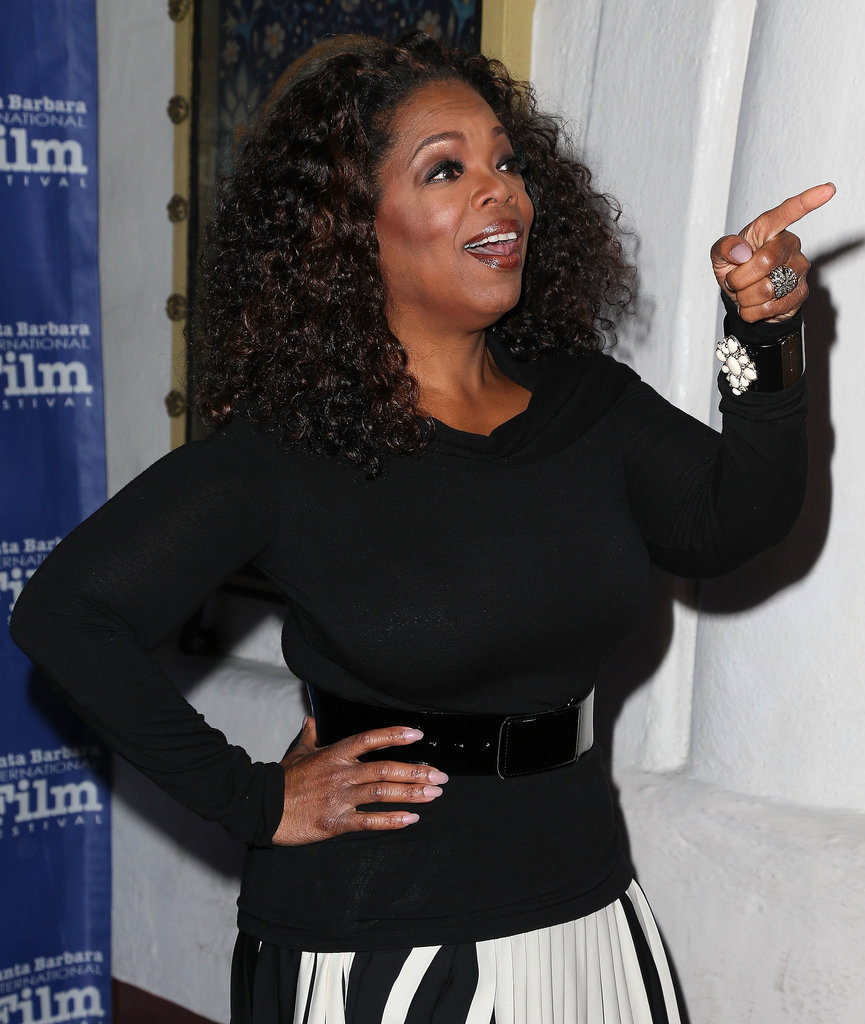 She noticed a familiar face at the Santa Barbara Film Festival in February 2014.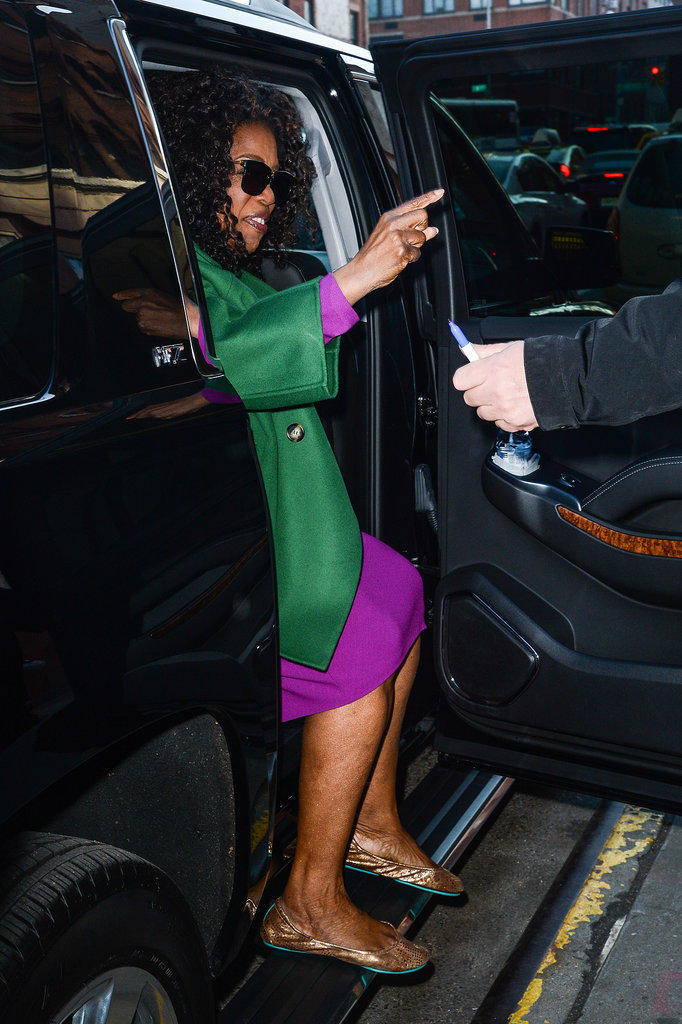 She pointed while exiting her car in NYC in December 2014.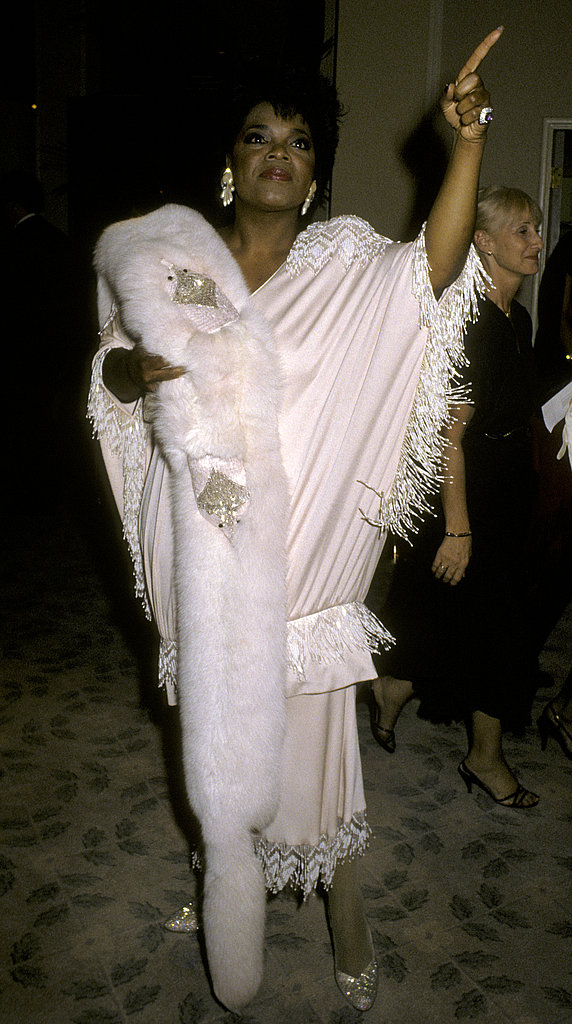 Oprah arrived in style at the 1986 Golden Globe Awards.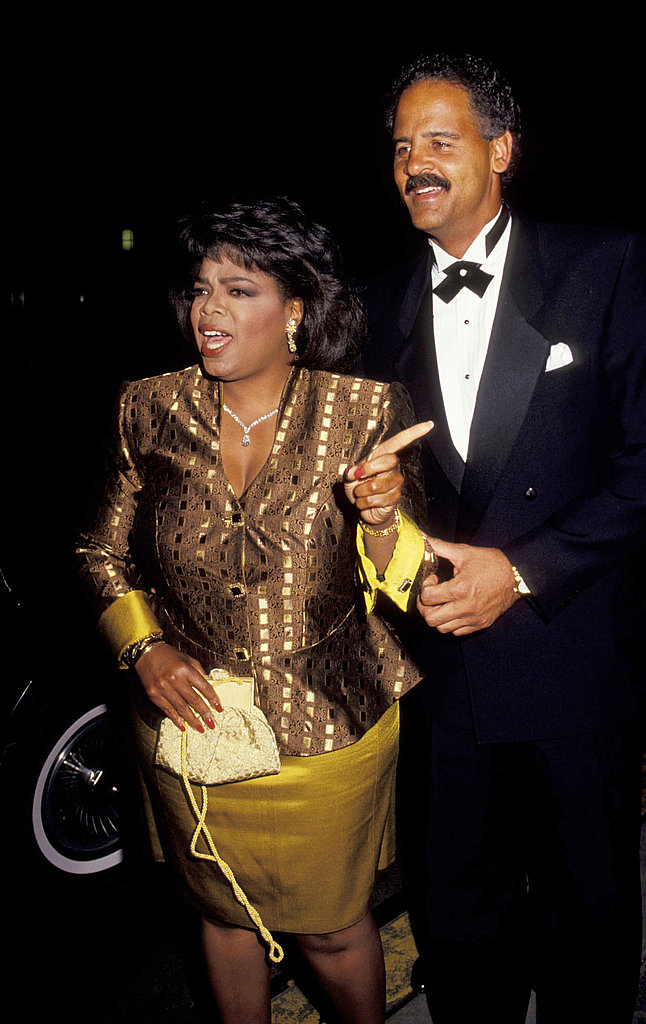 She had Stedman on her pointing arm for the 1992 Emmys.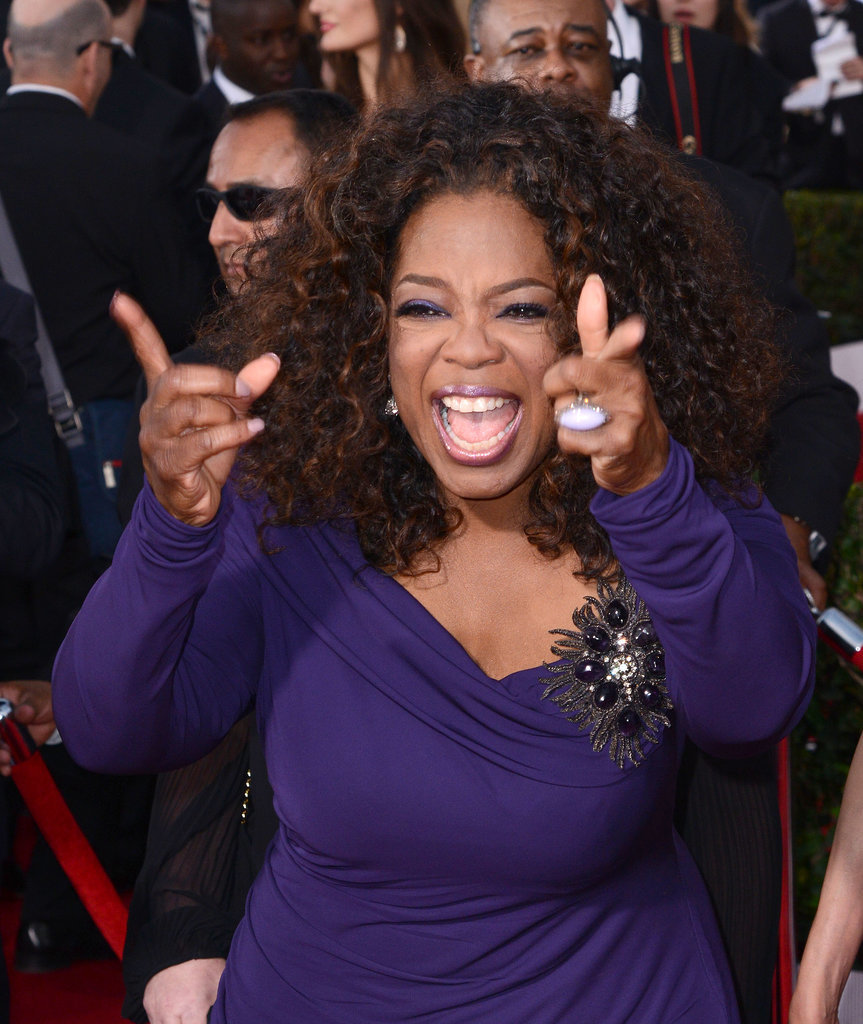 Oprah was all smiles and pointer fingers as she arrived on the SAG Awards red carpet in 2014.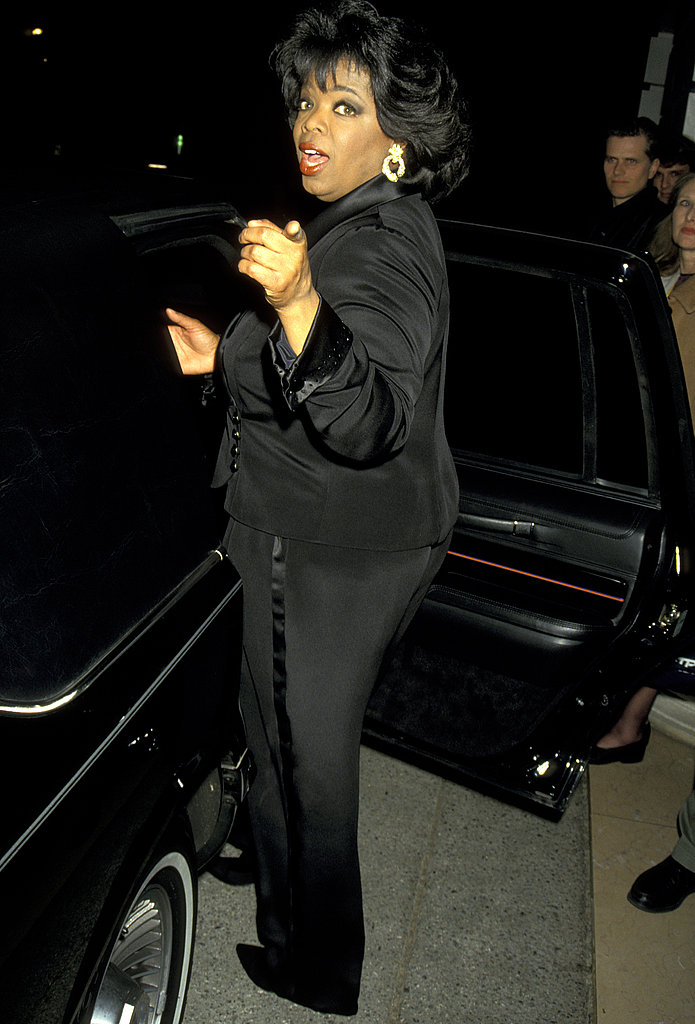 Oprah opted for a point instead of a wave as she entered her car in 1988.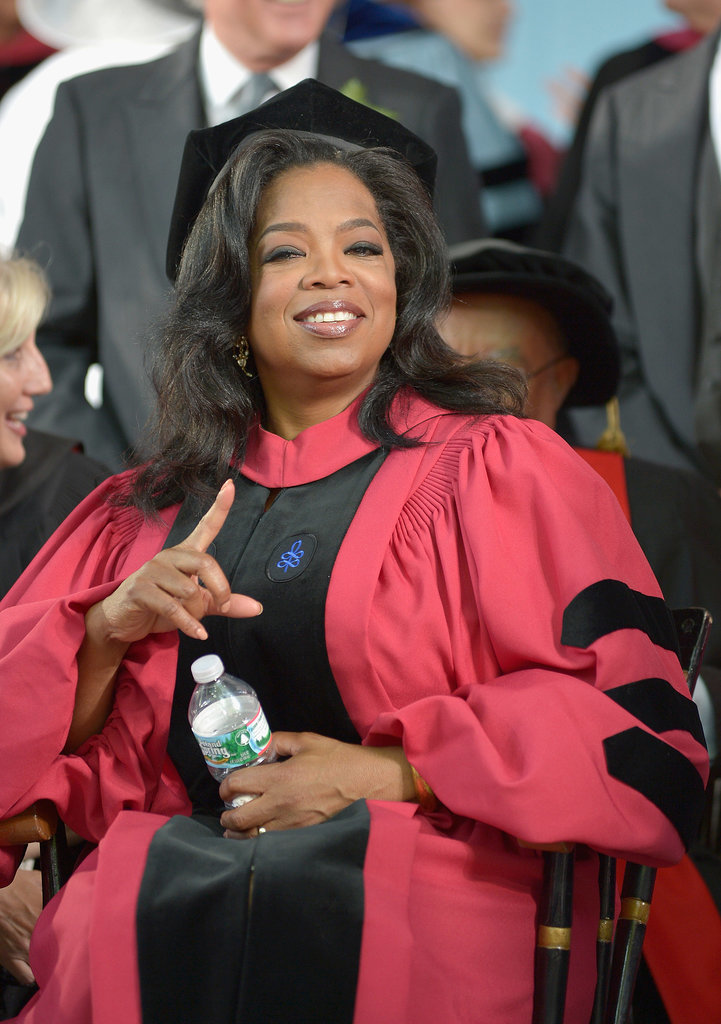 Oprah pointed from her seat while receiving an Honorary Doctor of Laws degree at Harvard University in 2013.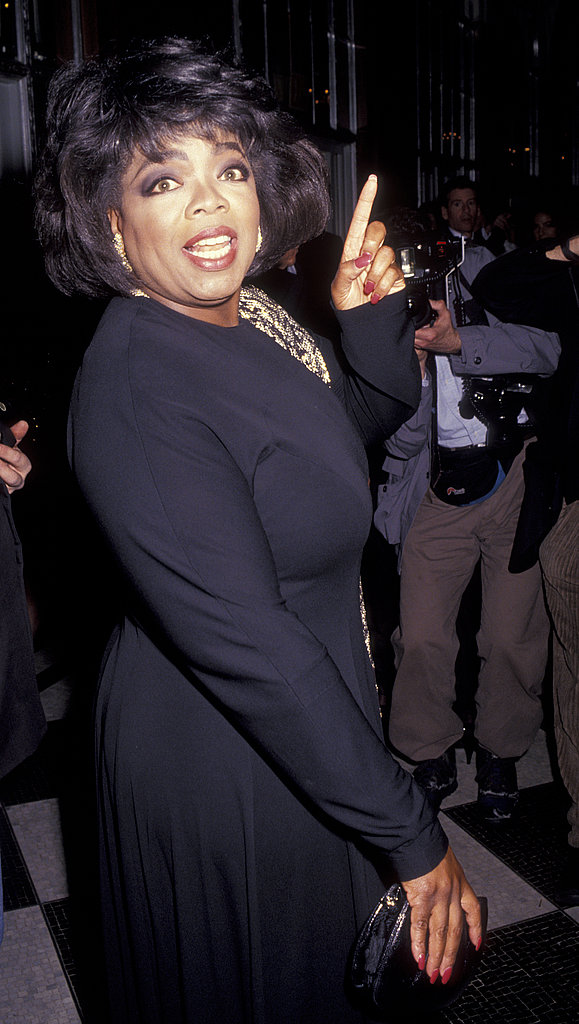 Oprah attended a party honoring Barbara Walters in 1992.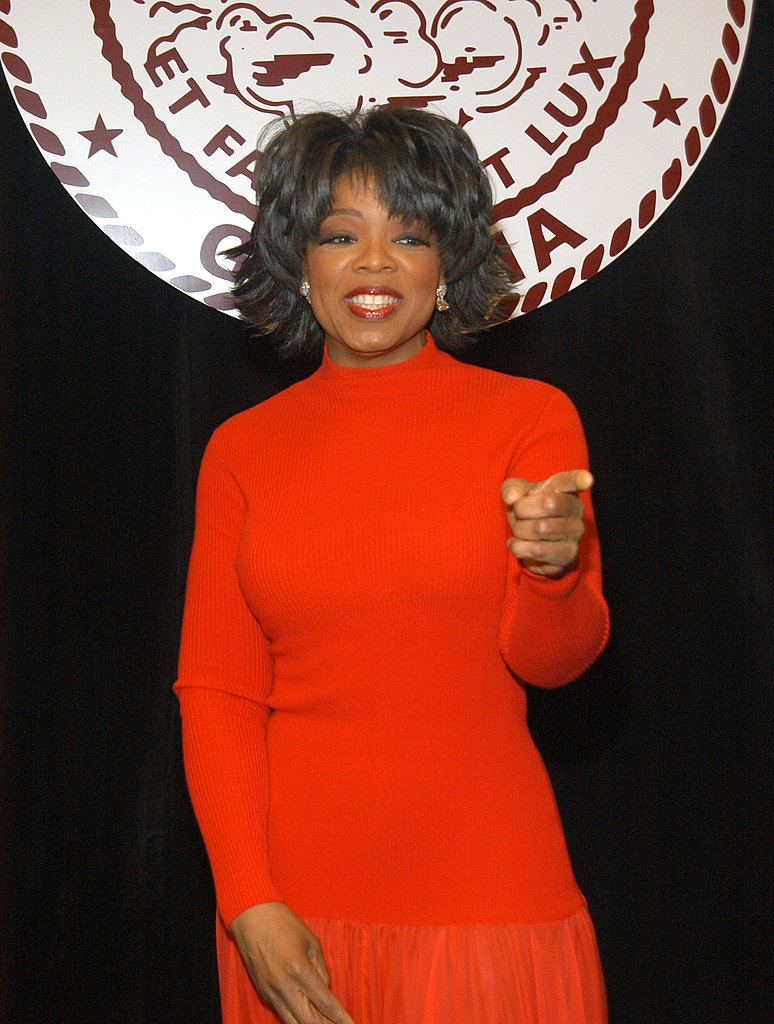 Oprah smiled at a 2004 event for Morehouse College.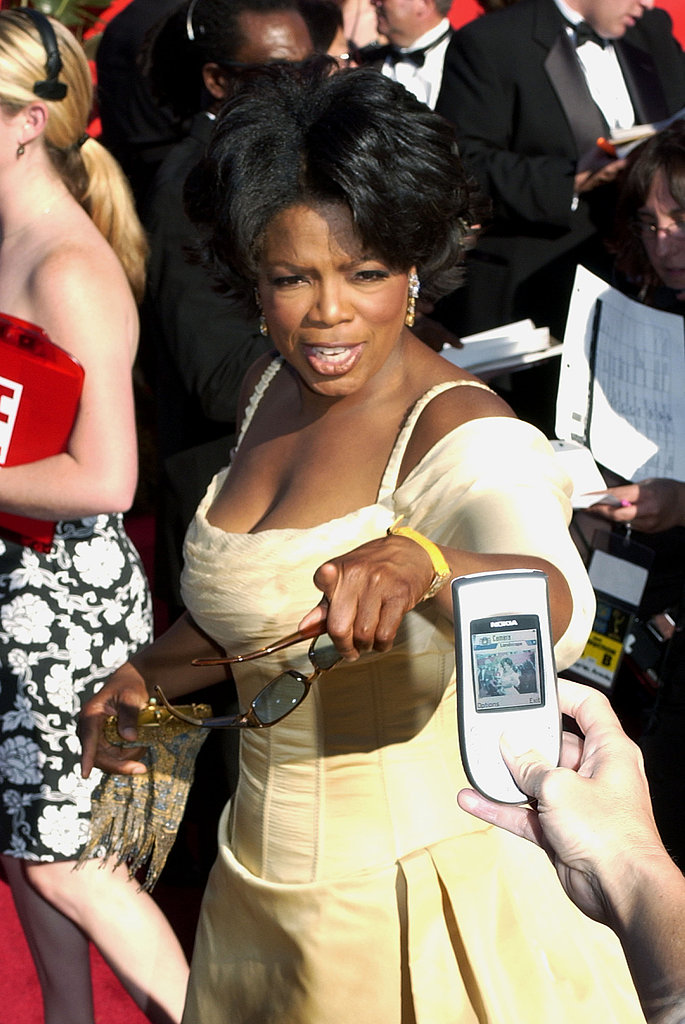 She pointed to cameras while walking the carpet for the 2002 Primetime Emmy Awards.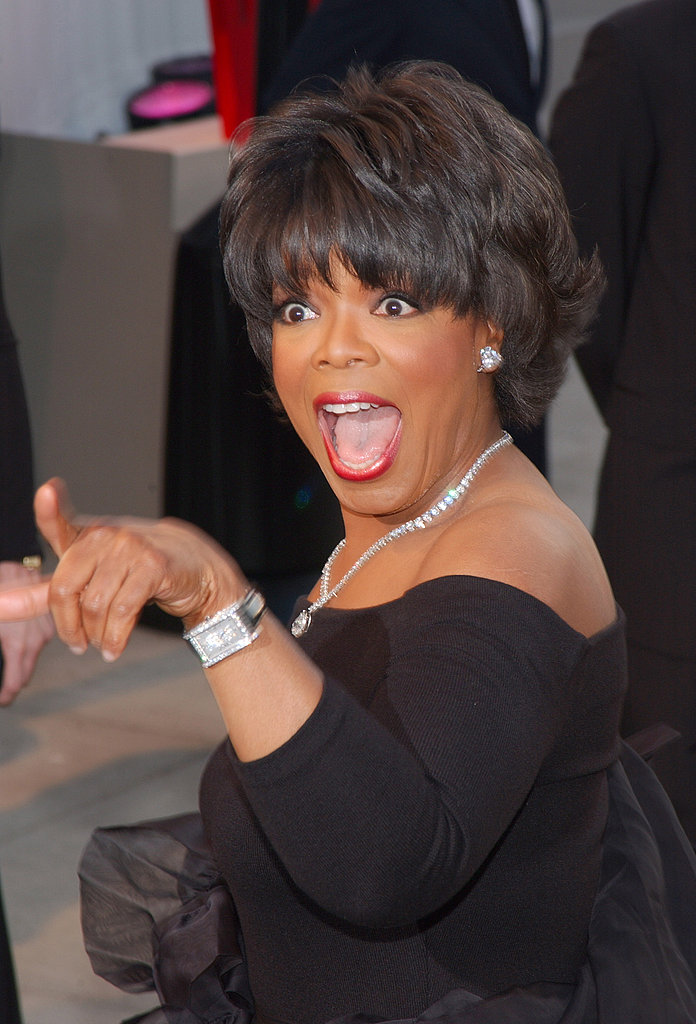 Oprah flashed a smile and a finger at the 2002 Vanity Fair Oscar party.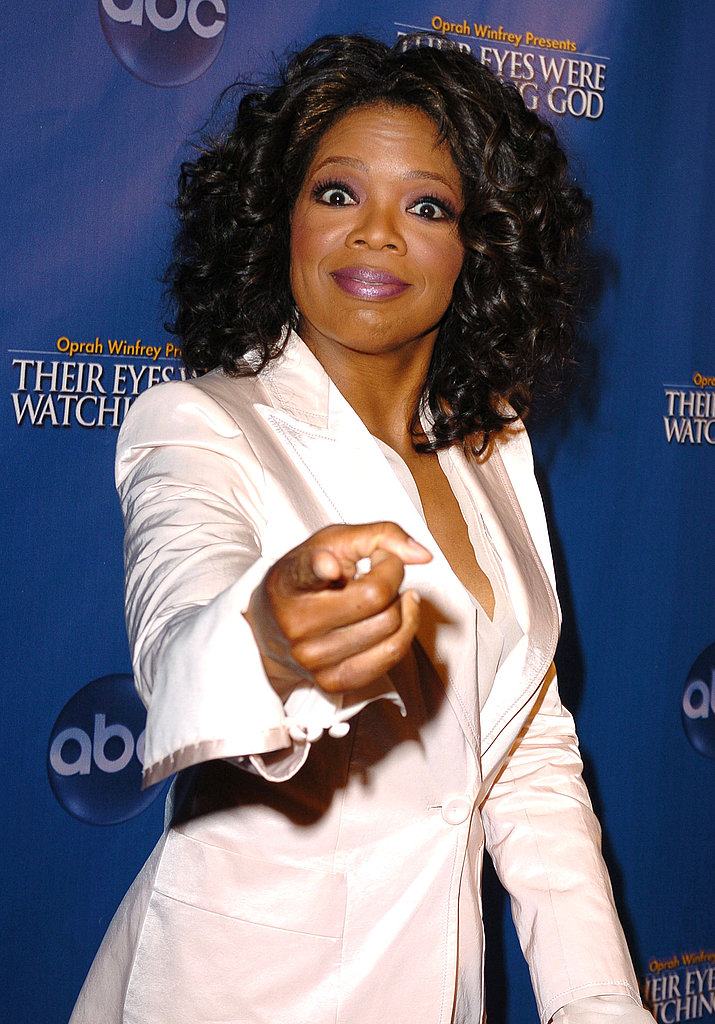 Oprah was pointy at the 2005 premiere of Their Eyes Were Watching God.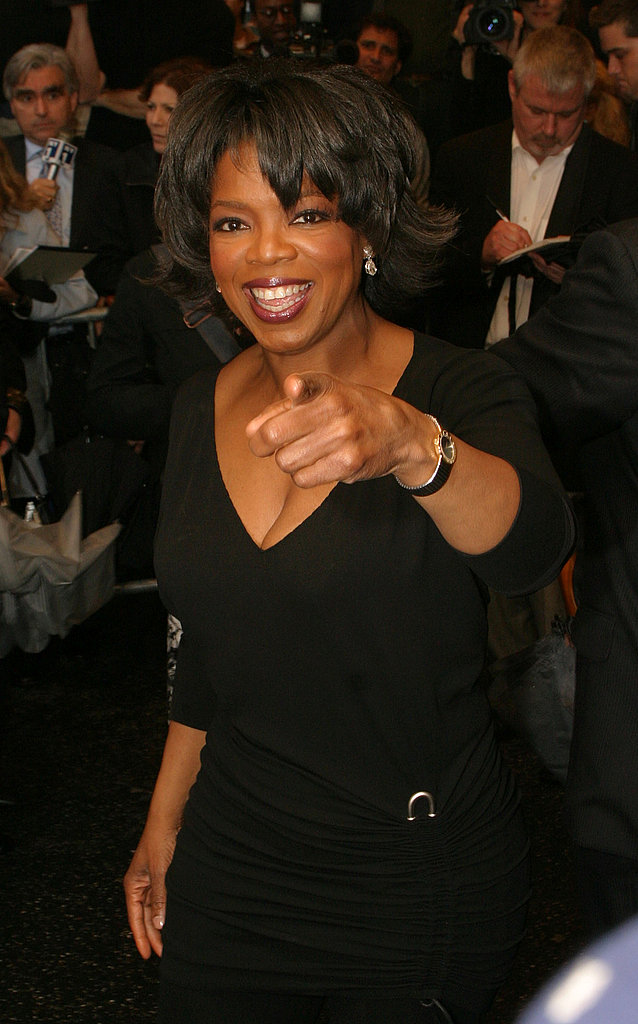 Oprah made an appearance at the opening of 2004's A Raisin in the Sun.
She shaded her eyes from the sun while pointing to photographers at the Critics' Choice Awards in 2014.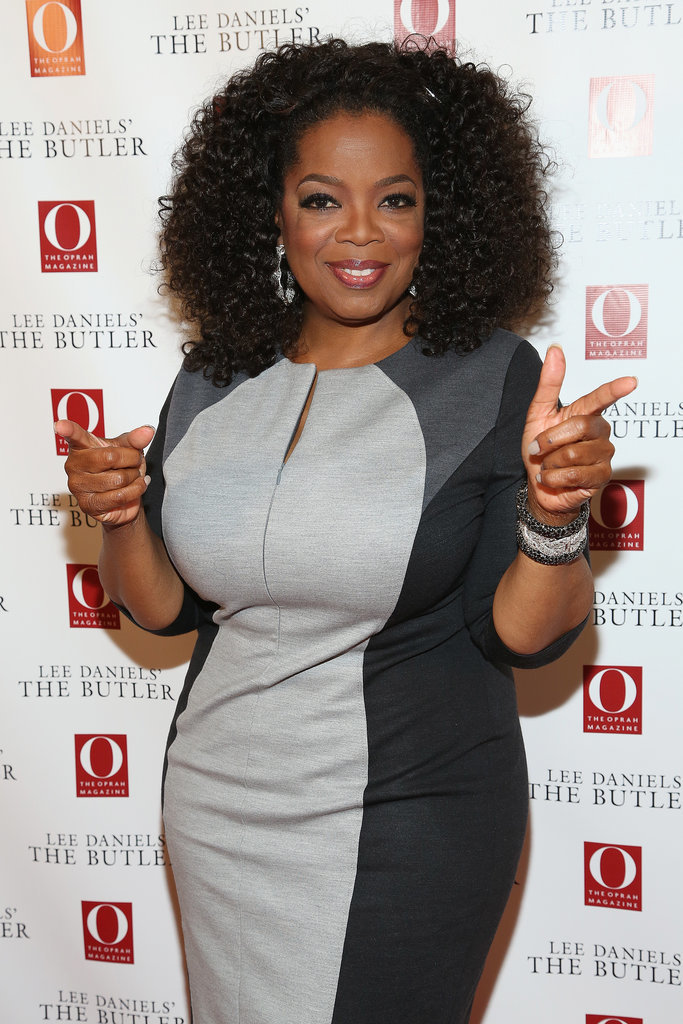 Oprah gave a double-point at a screening of Lee Daniels' The Butler in 2013.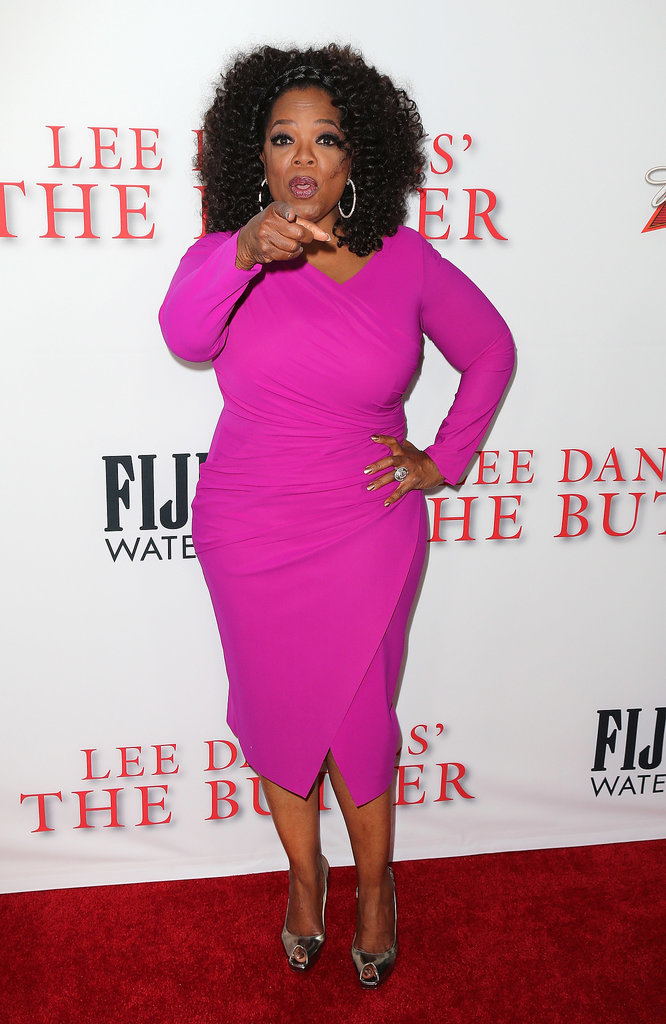 Oprah arrived on the red carpet at the LA premiere of Lee Daniels' The Butler in 2013.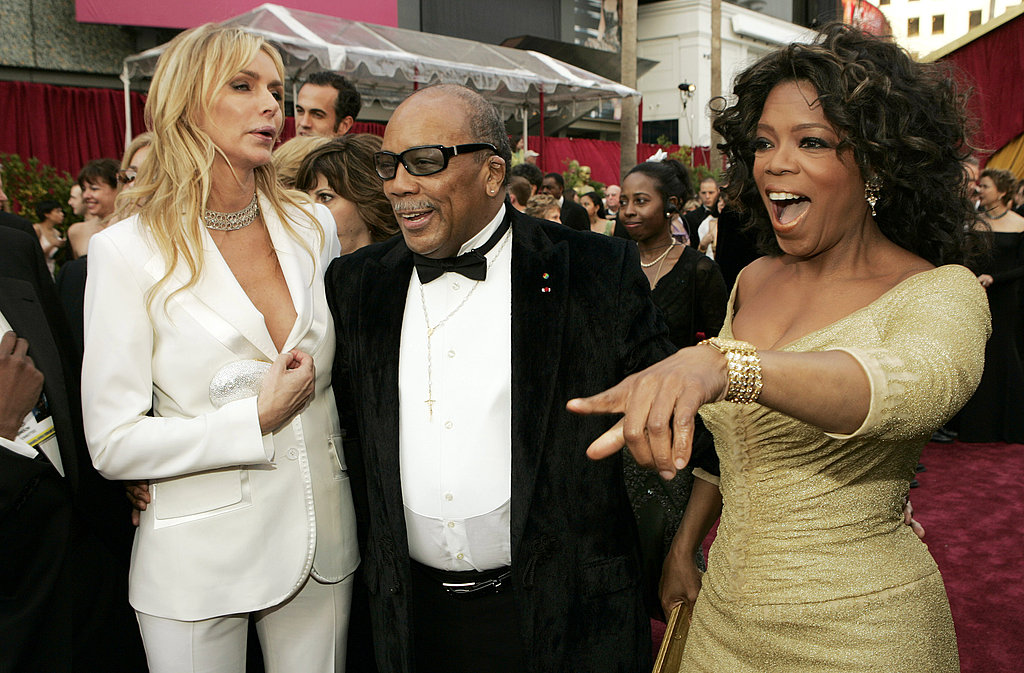 Kimberly Hefner, Quincy Jones, and Oprah walked the red carpet at the 2005 Oscars.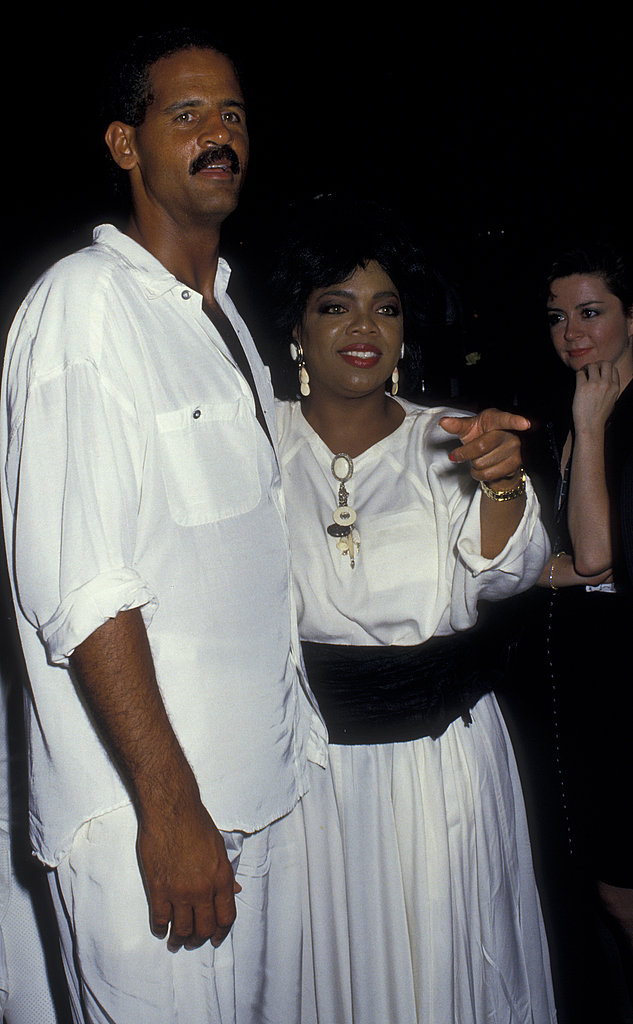 Oprah and Stedman Graham hung out together in NYC back in 1987.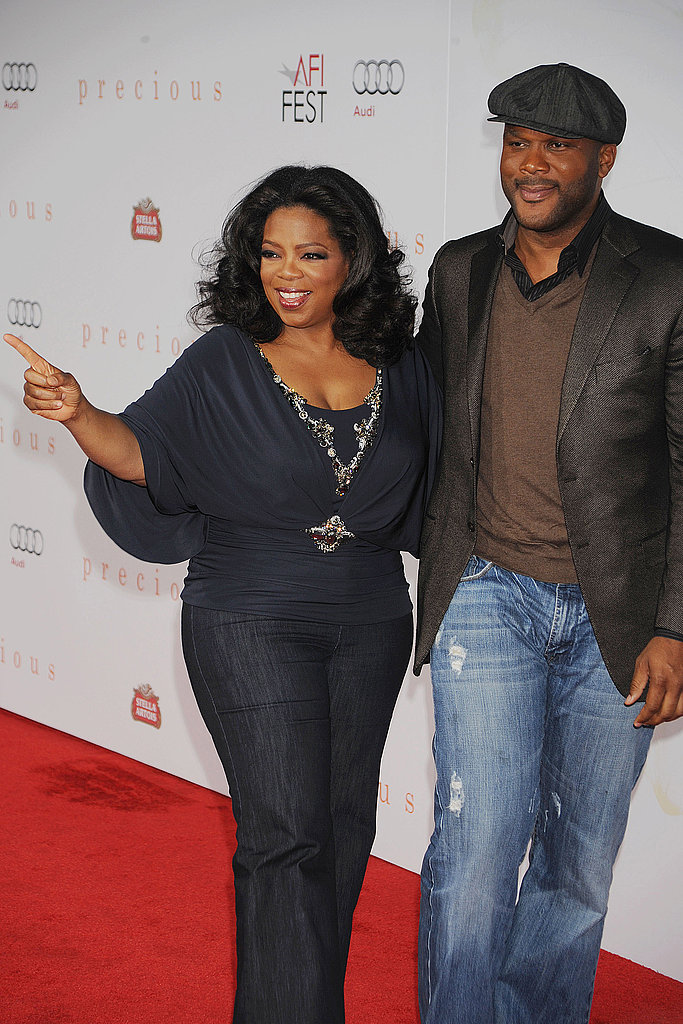 She walked the carpet for the 2009 screening of Precious.
Oprah had a point to make at the Essence Black Women in Hollywood luncheon in 2013.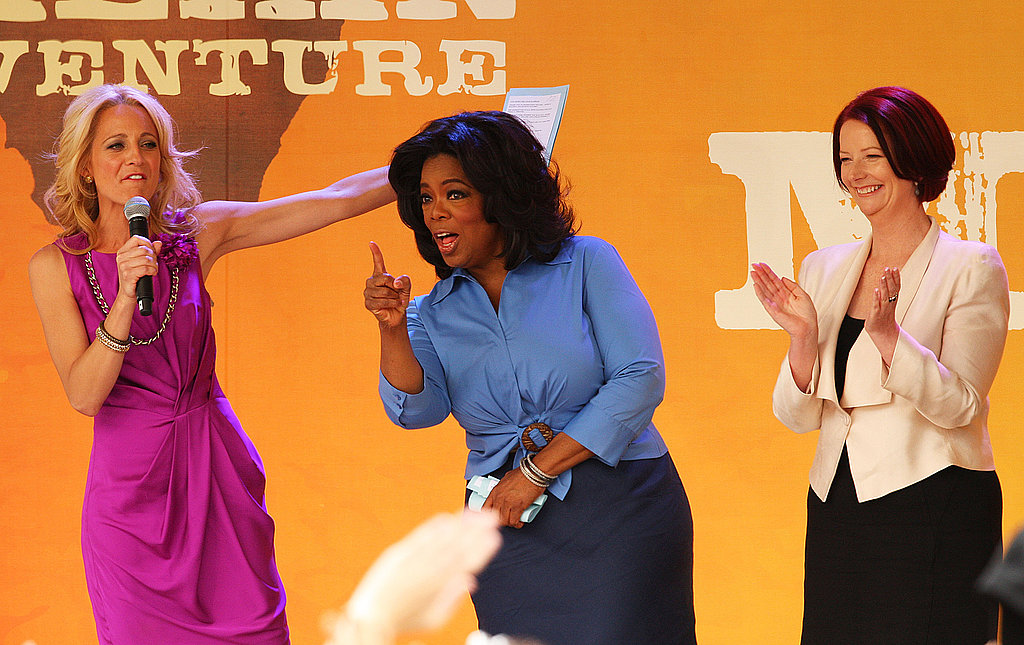 With the Australian prime minister on hand, Oprah engaged with a crowd in Melbourne in 2010.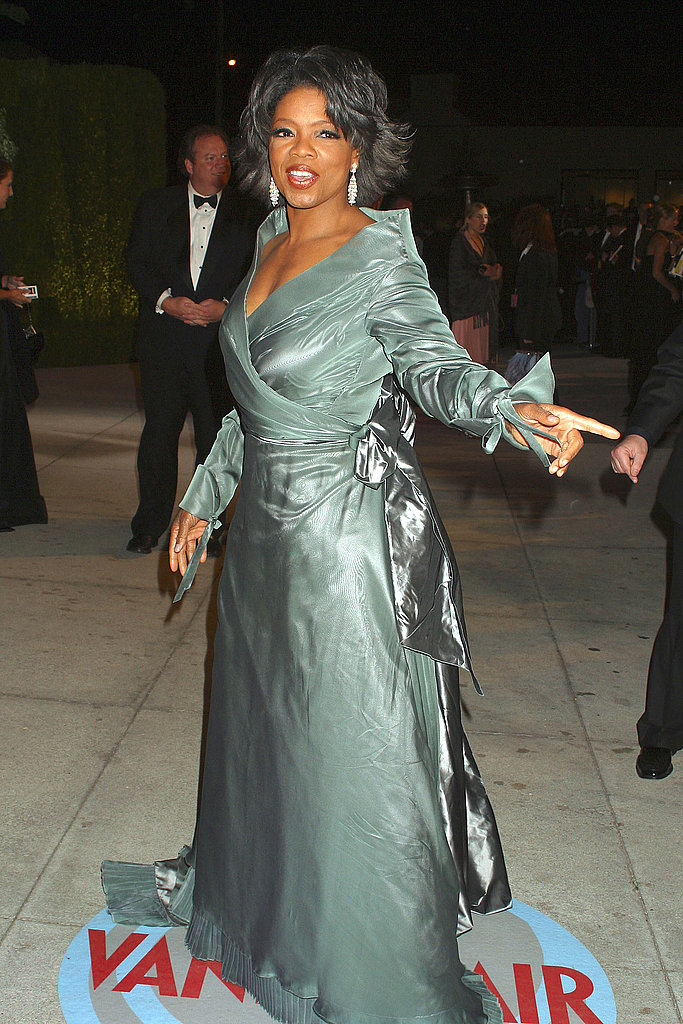 Oprah arrived at the 2004 Vanity Fair Oscar afterparty.
Oprah pointed even while guest-hosting Good Morning America in 2012.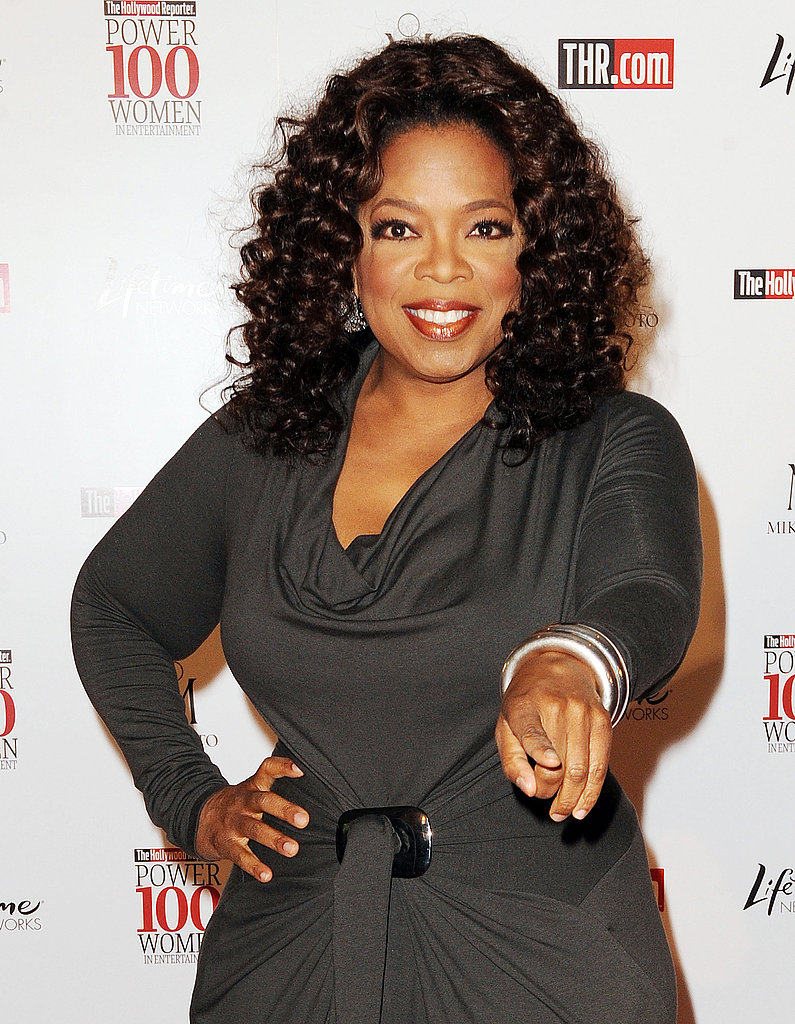 Oprah attended the Women In Entertainment Power 100 breakfast in December 2008 at the Beverly Hills Hotel.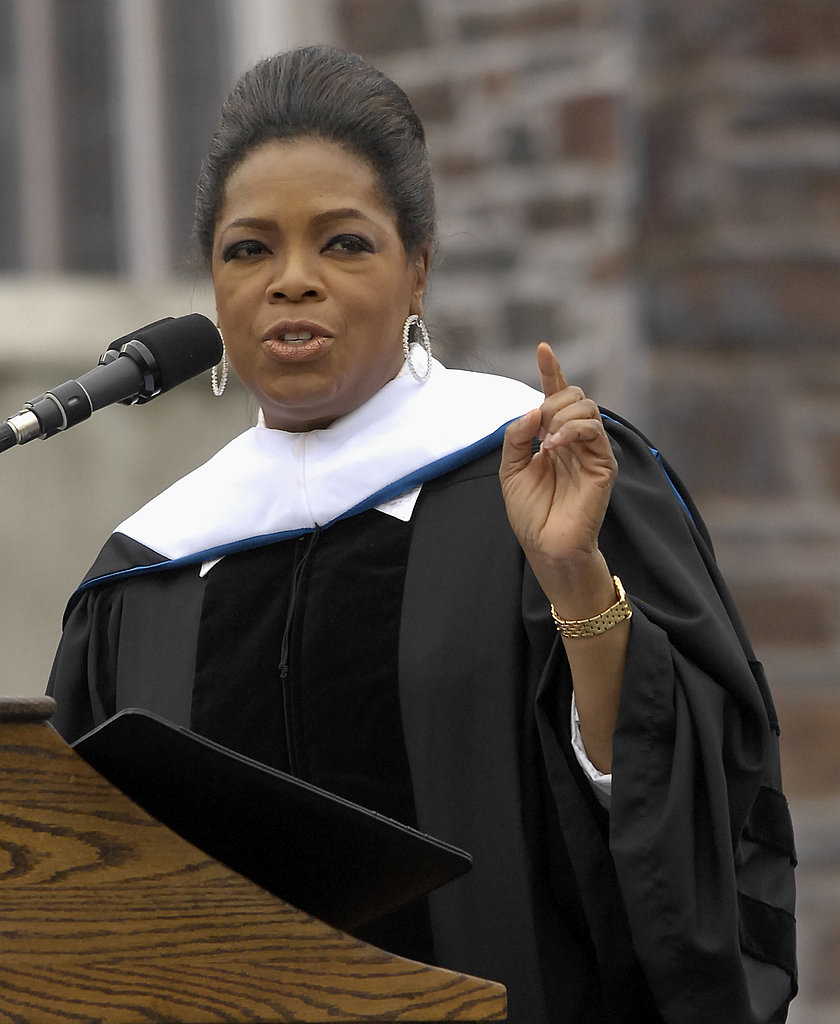 Oprah spoke to, and pointed for, Duke University's class of 2009.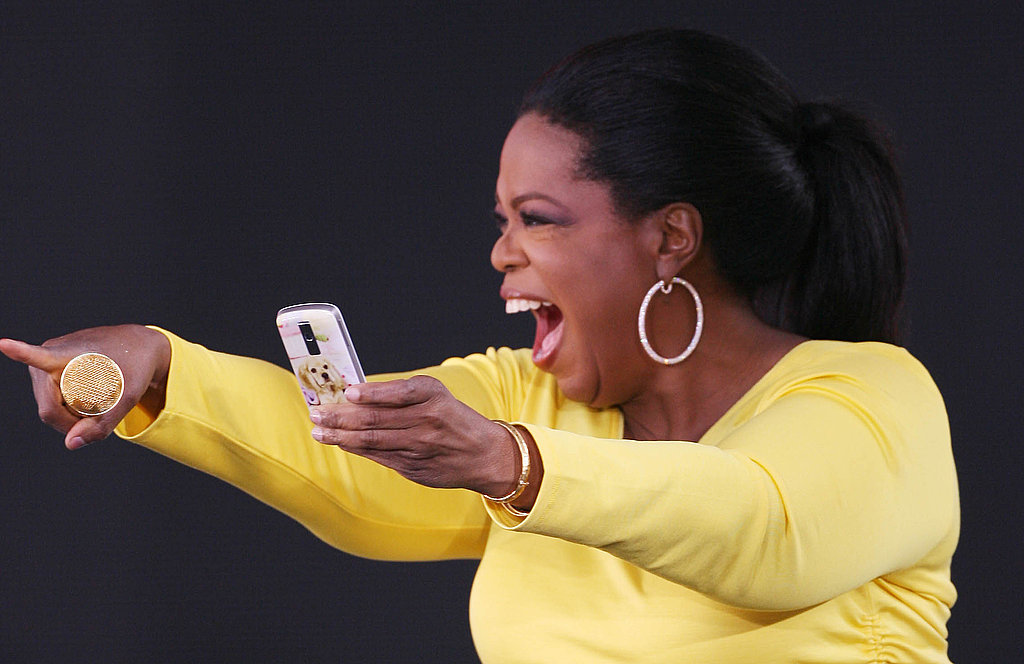 With a point, Oprah kicked off season 24 of The Oprah Winfrey [3] Show in 2009.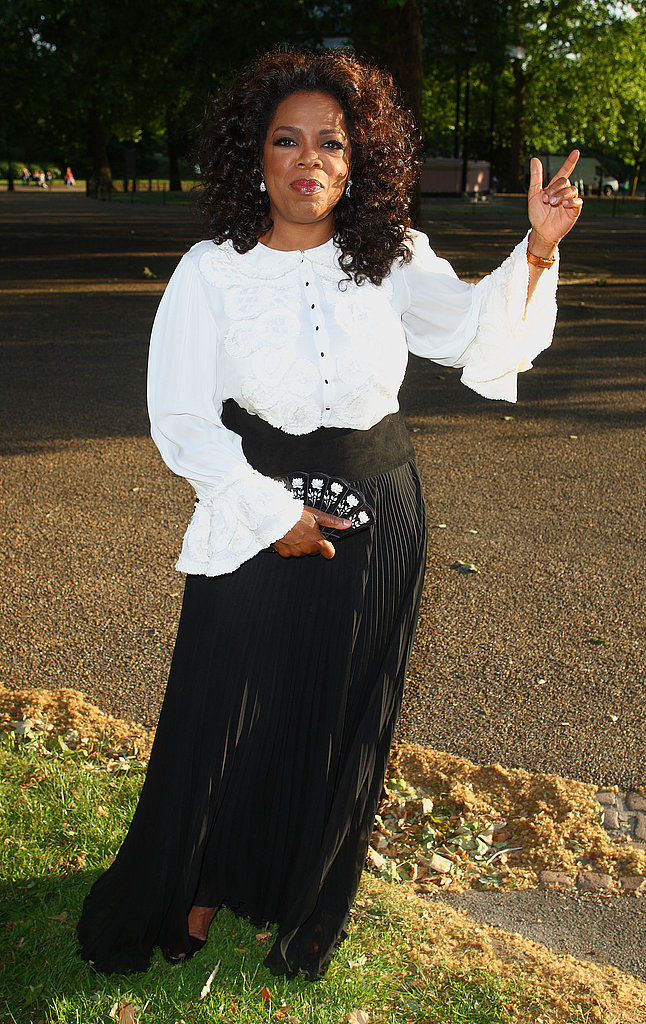 Oprah posed and pointed at the 90th birthday of Nelson Mandela in 2009.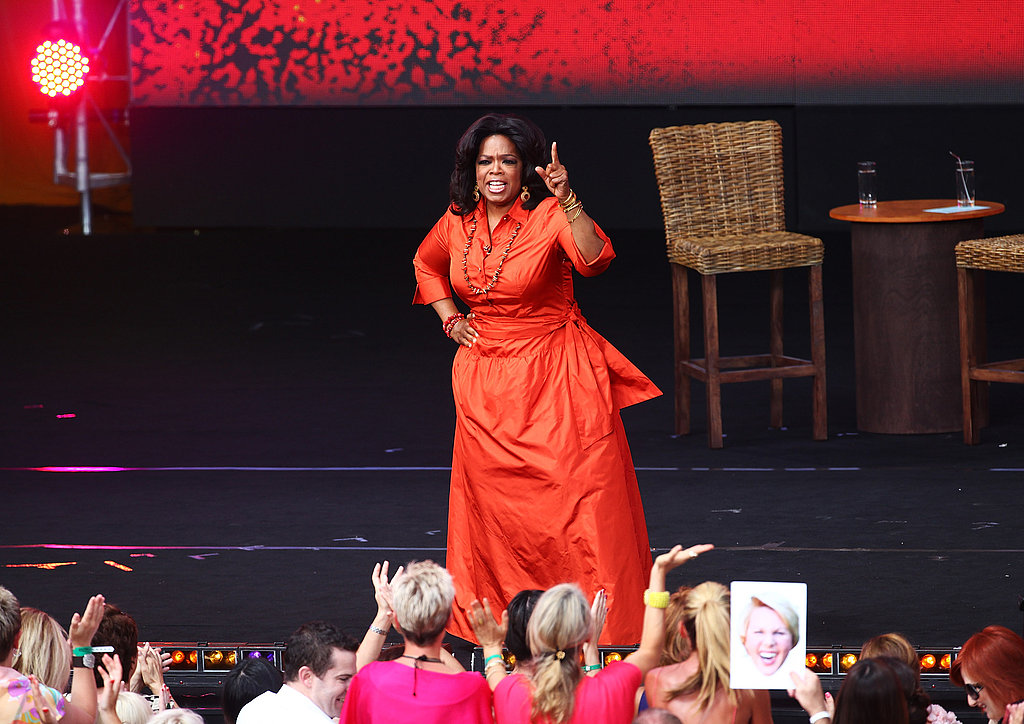 Oprah got the audience going for a day of filming in Australia in 2011.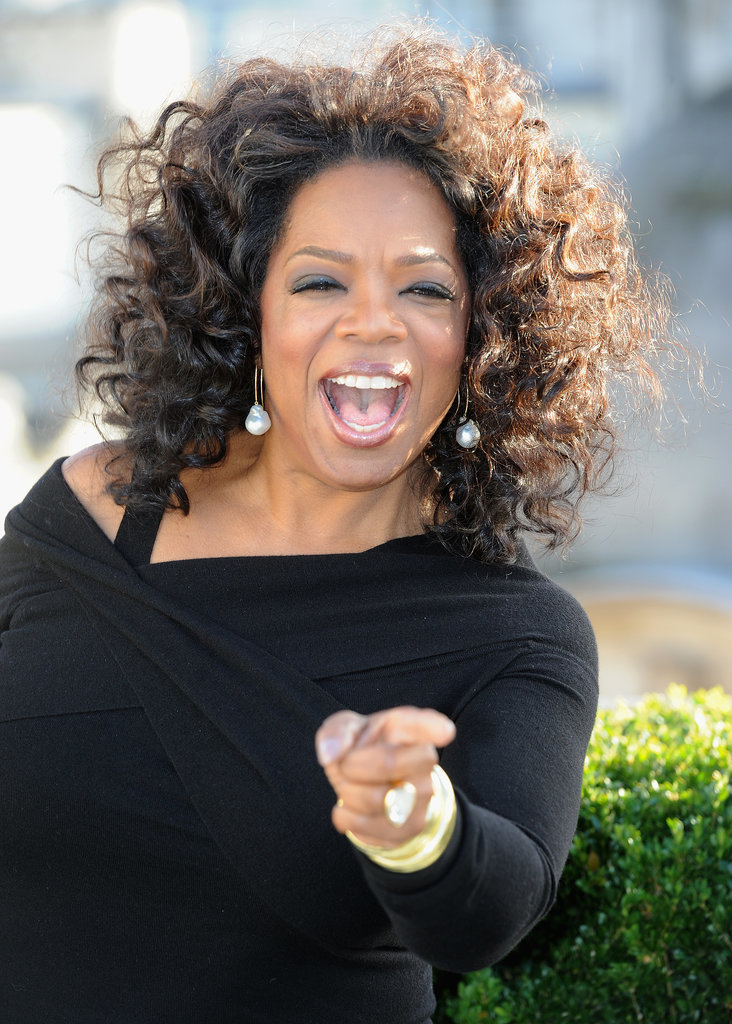 She was all smiles for a London photocall in 2013.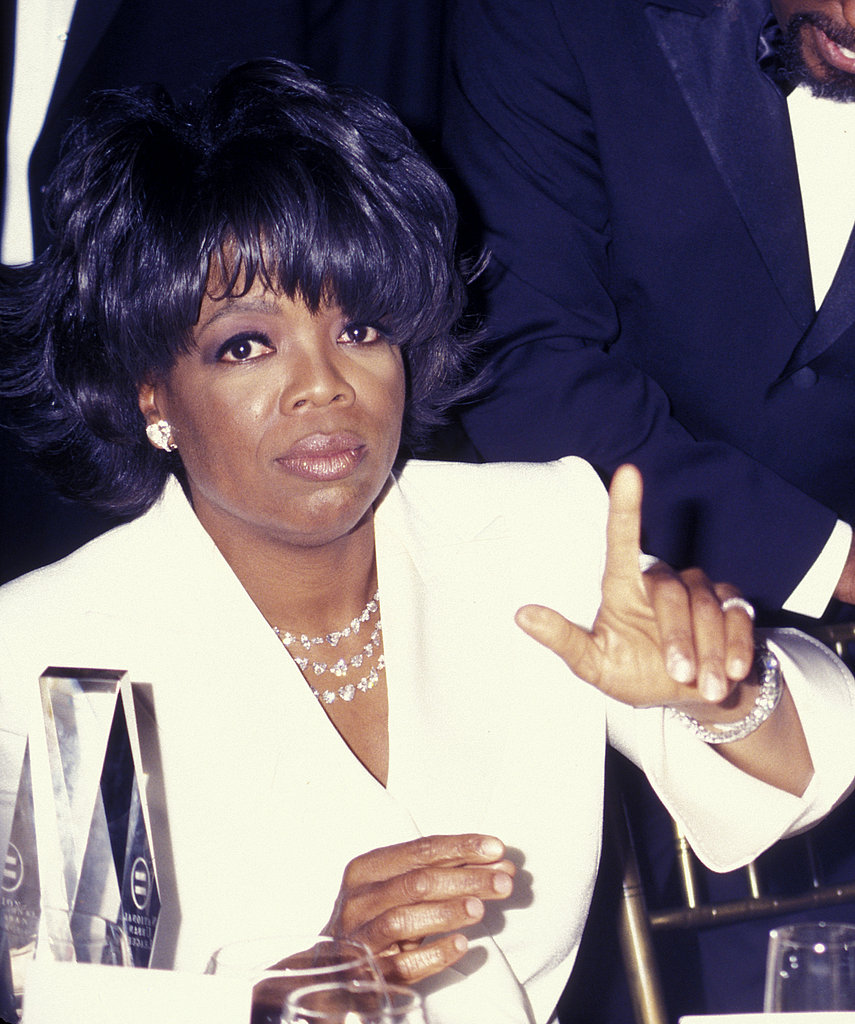 Oprah attended the Annual National Urban League Awards in 2002.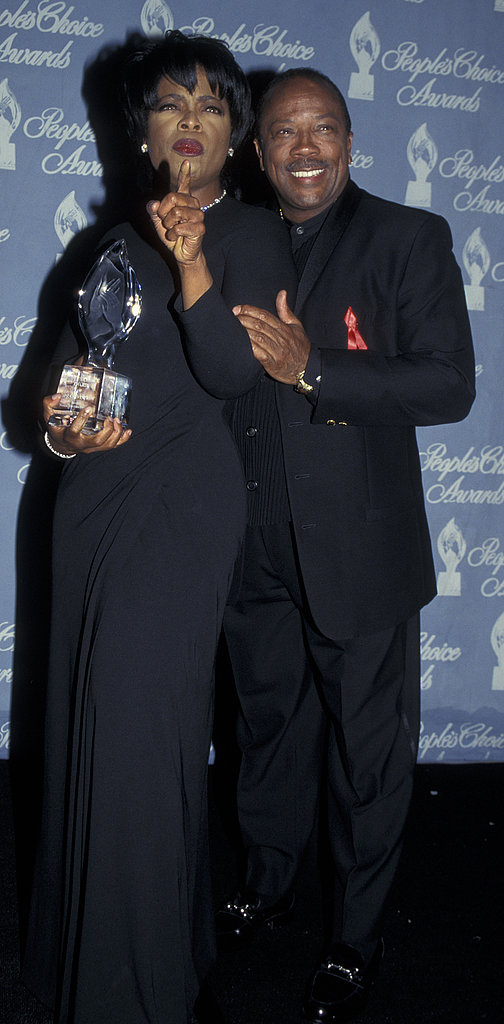 Oprah and Quincy Jones attended the People's Choice Awards in 1997.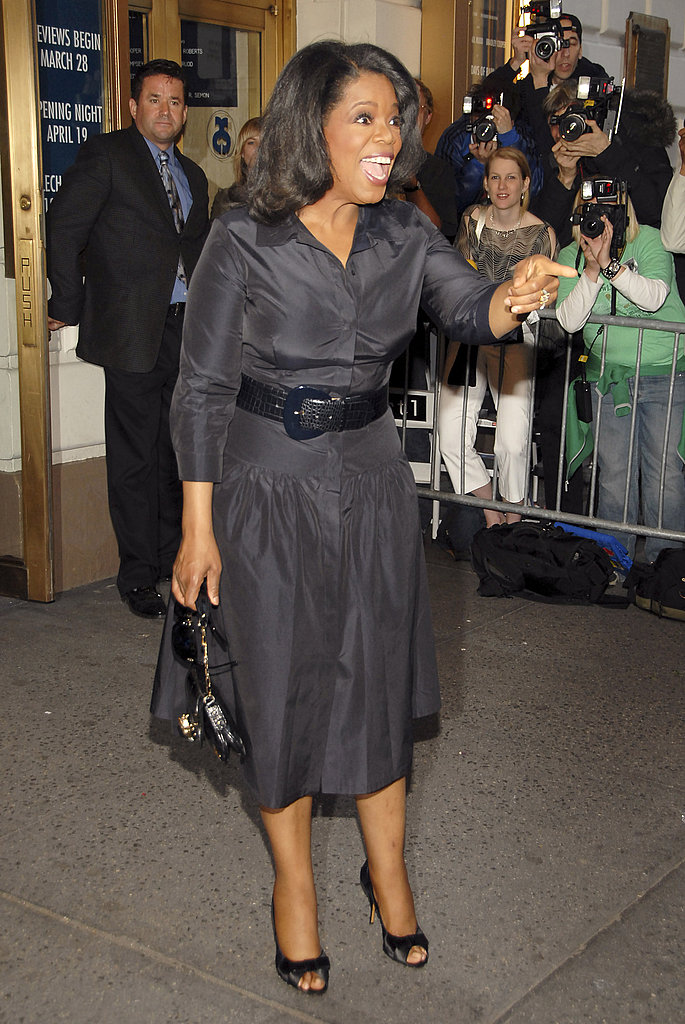 Oprah enjoyed herself at the opening night for the Broadway show Three Days of Rain in 2006.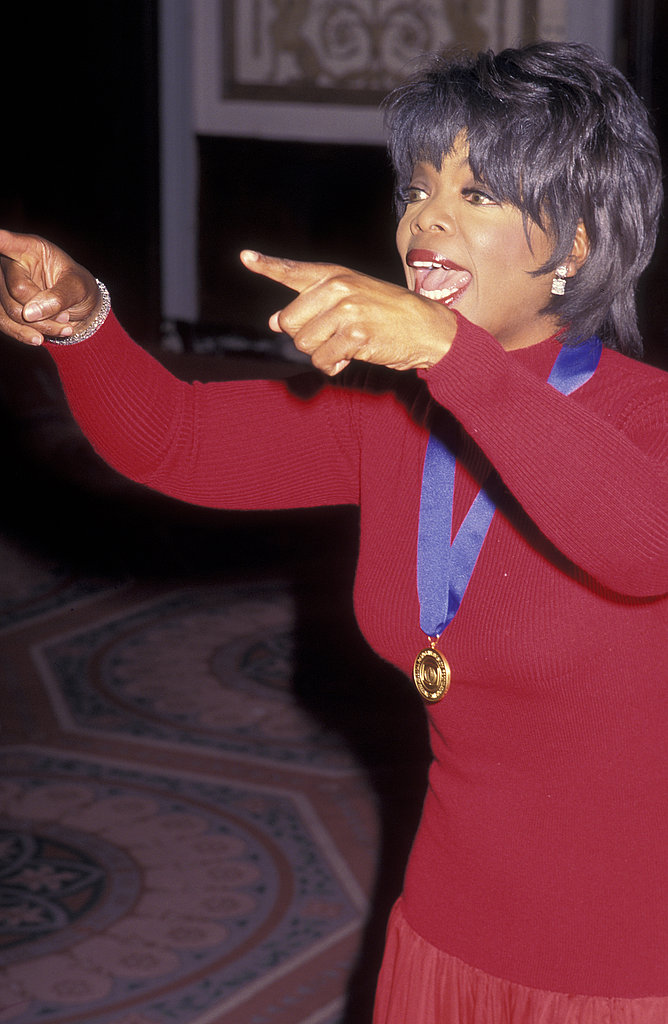 She was honored at the International Radio and Television Society Foundation Gold Medal Awards in 1996.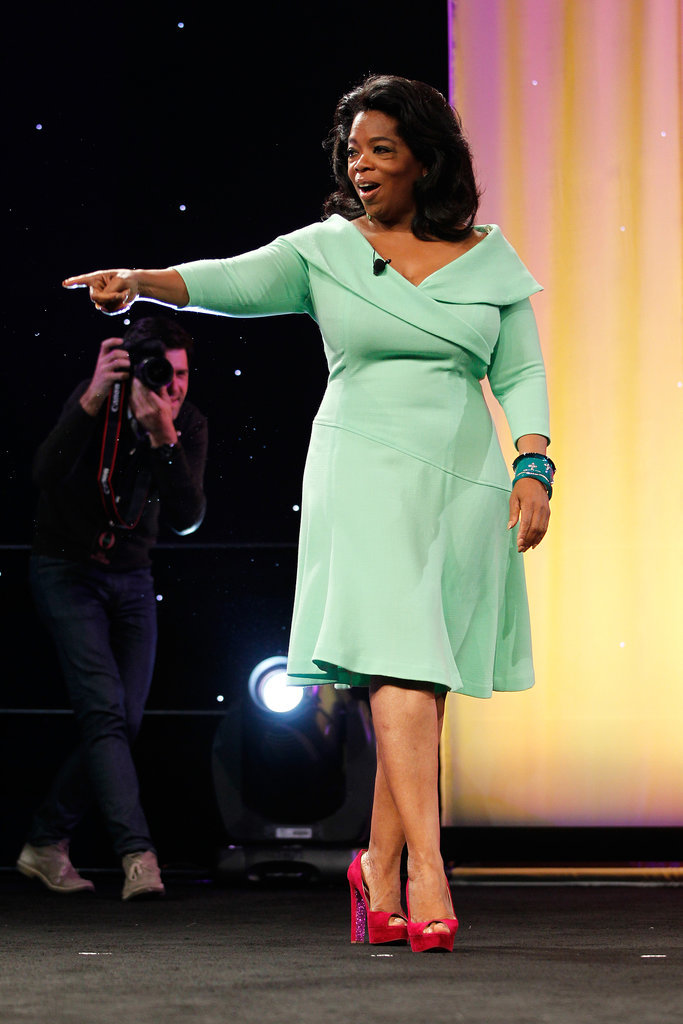 Oprah pointed to her audience during an event for her O, the Oprah Magazine in 2012.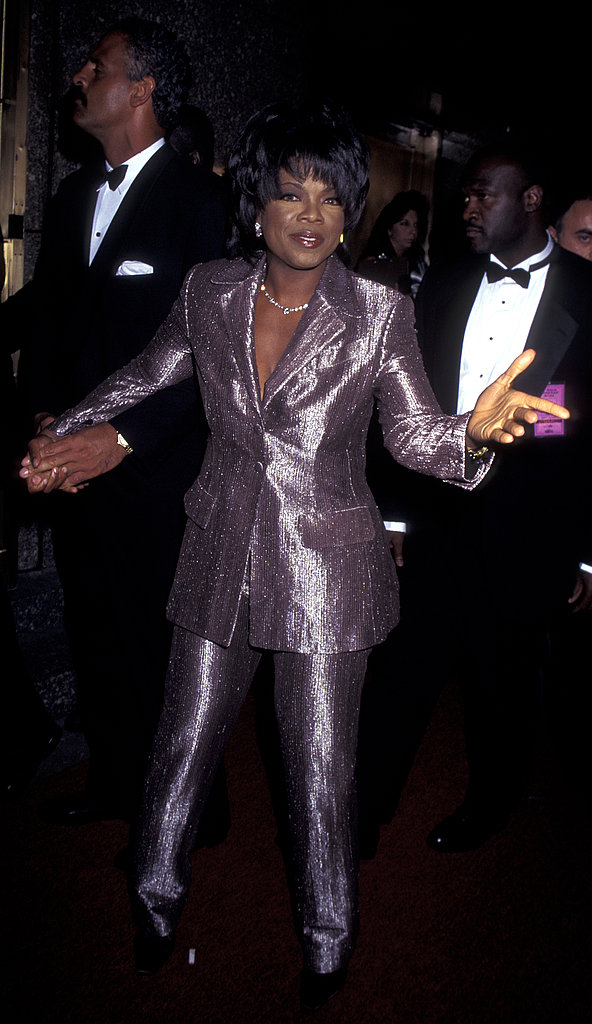 Oprah was literally shining at 1994 daytime Emmys.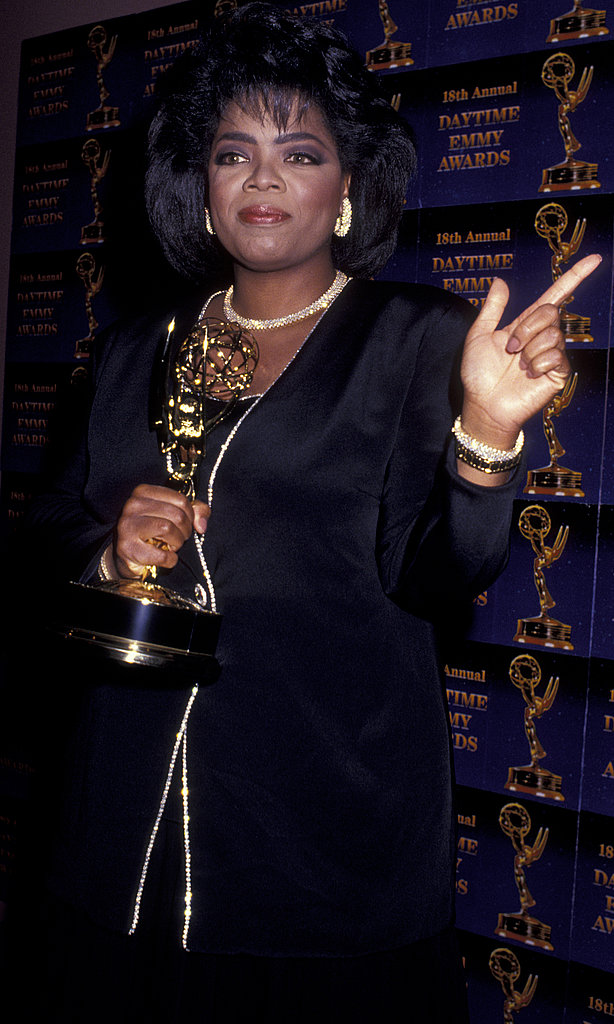 Oprah pointed it up with her 1991 Daytime Emmy.