Pink strapped baby Willow to her chest for a walk around TriBeCa yesterday. Pink was excited to be out with her daughter, tweeting, "Walking around New York City with my little girl, gettin' my little angel some East Coast flava. She's workin' on her attitude . . . Love it." Dad Cary Hart didn't join them, since he's in Las Vegas for the Monster Energy Cup. The family of three did enjoy some time together in NYC late last month when Pink wasn't busy with work. She's been filming Thanks For Sharing, which also stars Gwyneth Paltrow [1] and Mark Ruffalo [2]. Gwyneth and Mark kissed [3] during a recent scene in Central Park, though Gwyneth took the night off to make an appearance at the New York Film Festival yesterday.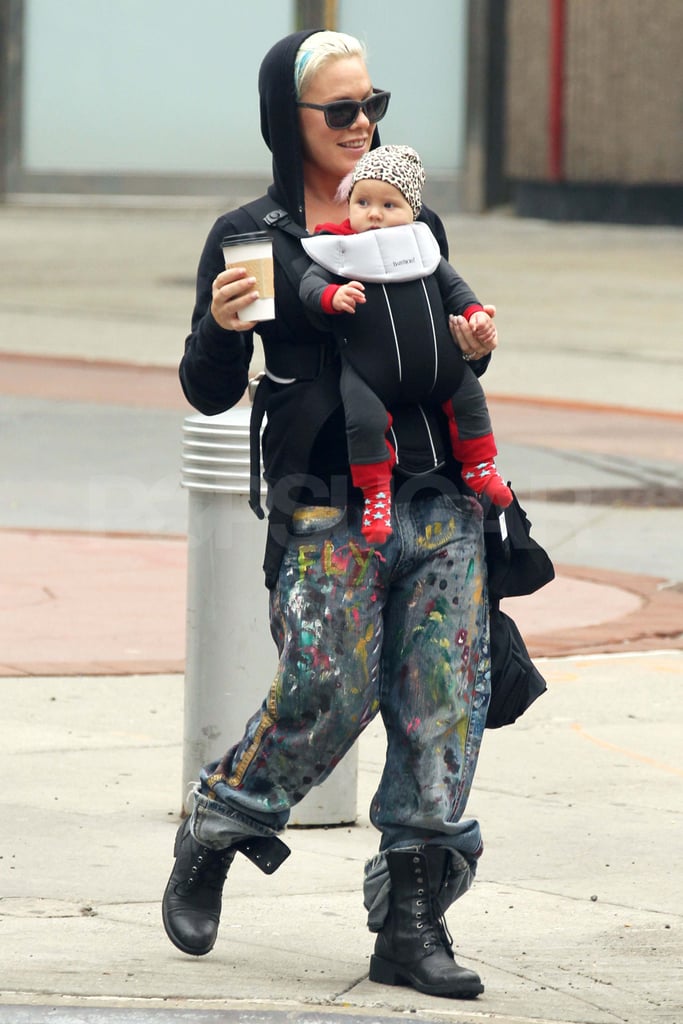 Pink and Willow walking around NYC.
Pink brings baby Willow Hart to NYC.
Pink with baby Willow in NYC.
Pink carried Willow in NYC.