Hi everyone! Recently, an email came to me from a company called hopscout.com I've been visiting their website (formerly Lilluxe) for a while now and really enjoy it. I love online shopping, especially for my kids, and hopscout.com has become one of my new favorites. Instead of daily sample sales, hopscout.com sells one item a day that is geared towards children. Their goal is to find the most innovative, as well as nostalgic, products and share them with all of us. Well, they have 5 positions open for new editors and I am hoping to fill one of those places :) It seems like a really fun company that offers great products that YOU will be able to purchase. I would be reviewing and providing valuable information on products to provide the best information and quality of service as part the company.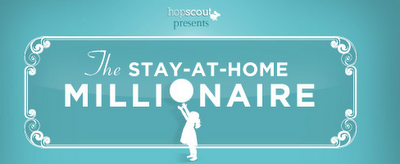 They are doing video interviews for the first round, and the fun part is, YOU get to vote! If you would like to see my video and vote for me, click here. It takes you to their Facebook page. So, you have to be a member of Facebook. You can also use this link: http://apps.facebook.com/involver_krohuevx/feature/1572247/content/225549161
The votes will narrow it down to the top 20 and you have until April 22nd. You can vote only one time. Once the top 20 are picked by votes, they will be sent a product to review, which will also be done via video. The hopscout team will then narrow it down and ultimately decide who will be joining their team!
I would really appreciate your vote!!! So would the rest of my family, of course.
Feel free to share this link with anyone and everyone you know!
Thanks!!!
Melinda