Pop Quiz, Hot Shot: Week of November 9, 2009
It's time to test your knowledge of what's happened this week with our favorite celebrities. Have you paid attention to everything that's gone down? Take the quiz!
1 of 10
Where was Nicole Richie spotted taking Harlow this week?
The park
Coffee Bean and Tea Leaf
A kids' gym
Barnes and Noble
2 of 10
What did Demi Moore say she prefers to be called in W Magazine?
A puma
A MILF
A cougar
A jaguar
3 of 10
Who showed off a new hair color this week?
Jessica Alba
Christina Aguilera
Ashlee Simpson
Rachel Bilson
4 of 10
What was Katie Holmes caught wearing on set?
A bathing suit
Lingerie
A ball gown
A mask
5 of 10
Which costar did Jennifer Garner have dinner with this week?
Patrick Dempsey
Jessica Biel
Ashton Kutcher
Julia Roberts
6 of 10
What did January Jones wear to the airport?
Shorts
A striped shirt
A puffy jacket
A backpack
7 of 10
How old did Leonardo DiCaprio turn this week?
8 of 10
Where did Lauren Conrad run errands this week?
FedEx Kinko's
Bed Bath and Beyond
The post office
Home Depot
9 of 10
What event did Rihanna get emotional onstage?
Glamour Women of the Year
A book launch event
A charity benefit
European music awards
10 of 10
Who posed with Mary-Kate and Ashley Olsen on the red carpet?
Bob Saget
Sienna Miller
Joey Lawrence
Diane von Furstenberg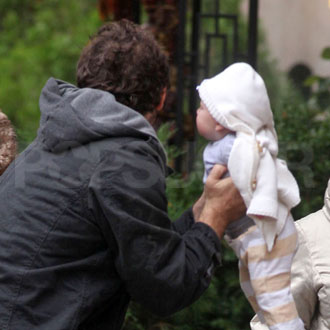 next slidequiz
Guess Who?