Posting Tips and Groups Tips
FitSugar and I are thrilled to see all of these great posts in Get Fit For 2010 and can't wait to see everyone's progress. As the Community Manager, I wanted to give you a couple of tips for creating beautiful posts as well as managing your notifications for the group. First, the fun part! Pictures are worth a thousand words, so be sure to include a photo or two in your posts. When you upload photos you can choose their size as well as where to feature them (center, right or left)! Whatever looks best to you!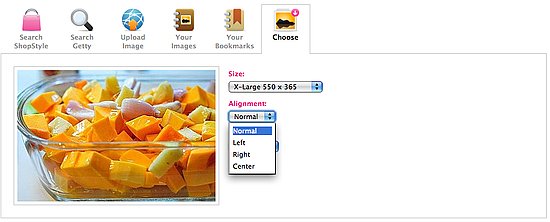 You can also upload a video if you want to make your post even more interactive. Check out these great directions!
Also, I know many of you might be new to the FitSugar Community, and we want all of our members to know what is going in your groups. We do understand that everyone might not want to receive a ton of emails, so you are able to customize your own settings to fit your needs. All you need to do is click on "Edit Account" and "Notifications tab" under you member name in the black bar at the top. For more information about notifications, check out this FAQ!
To stay on top of your groups, check out the Tracker featured in the black bar at the top. The Tracker is like an RSS feed, and any new posts to Get Fit 2010 and any other groups you belong to will automatically show up in your Tracker!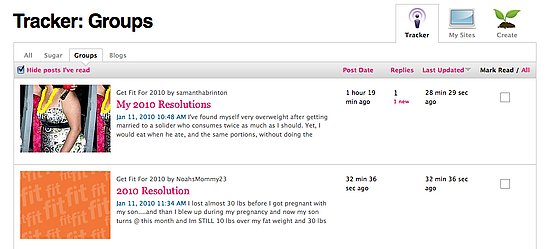 Let me know if you have any questions; I am here to help!