It's beginning to look a lot like the Oscars! With just a few more days left until the most anticipated award show of the year, workers made final preparations [1] at the Dolby Theater in LA. For every second our favorite stars grace the red carpet, countless people spend hours behind the scenes, leaving no stone unturned as they bring the glamorous atmosphere to life. Few things could tarnish the hard work quite like a flood. (Remember the murky red carpet at the Golden Globes [2]?). With meteorologists forecasting rain this weekend, workers have already erected a large plastic roof strong enough to keep the water from pouring down on Jennifer Lawrence [3]'s 'do.
And that's just the beginning of the basics. This week, cranes moved giant Oscars trophies into place near the front of the theater, creating a dramatic backdrop for preshow broadcasts. Organizers save the most important task on their to-do list — the red carpet — for last. On Friday evening, the entire 600-foot long stretch will be rolled out. To remove dirt and leaves from the surface, workers will vacuum the carpet right before loads of media outlets and hundreds of stilettos descend upon the scene.
Keep reading to see all of the exciting preparations, and get in on the fun with our Oscars Ballot [4] and live red carpet and viewing party [5]!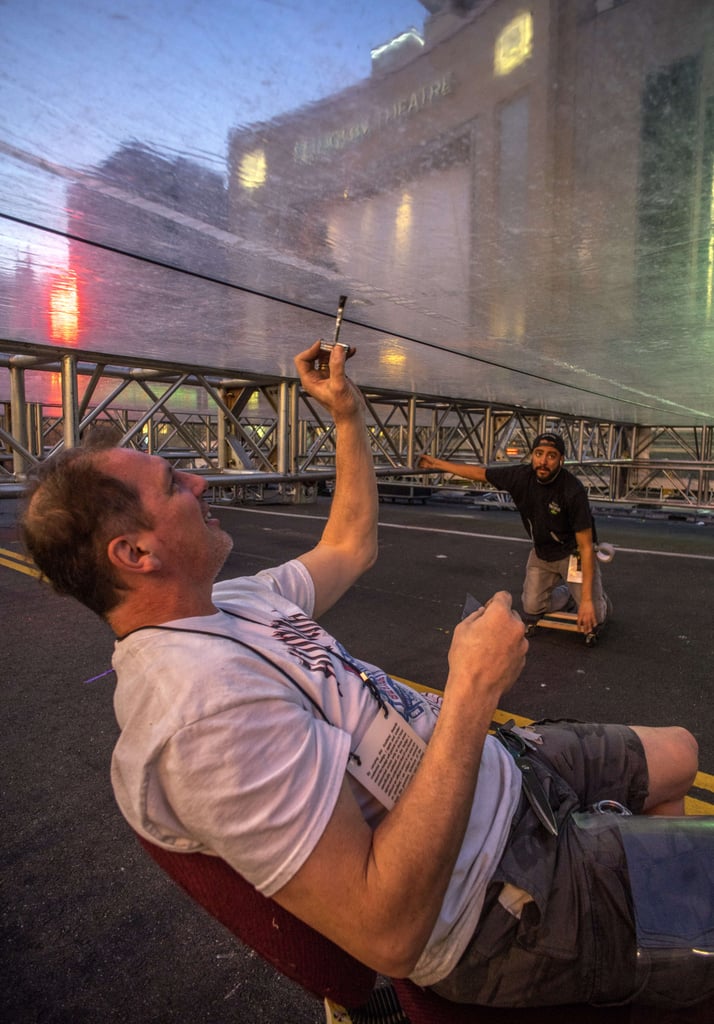 Workers patched holes in the plastic roof over the red carpet.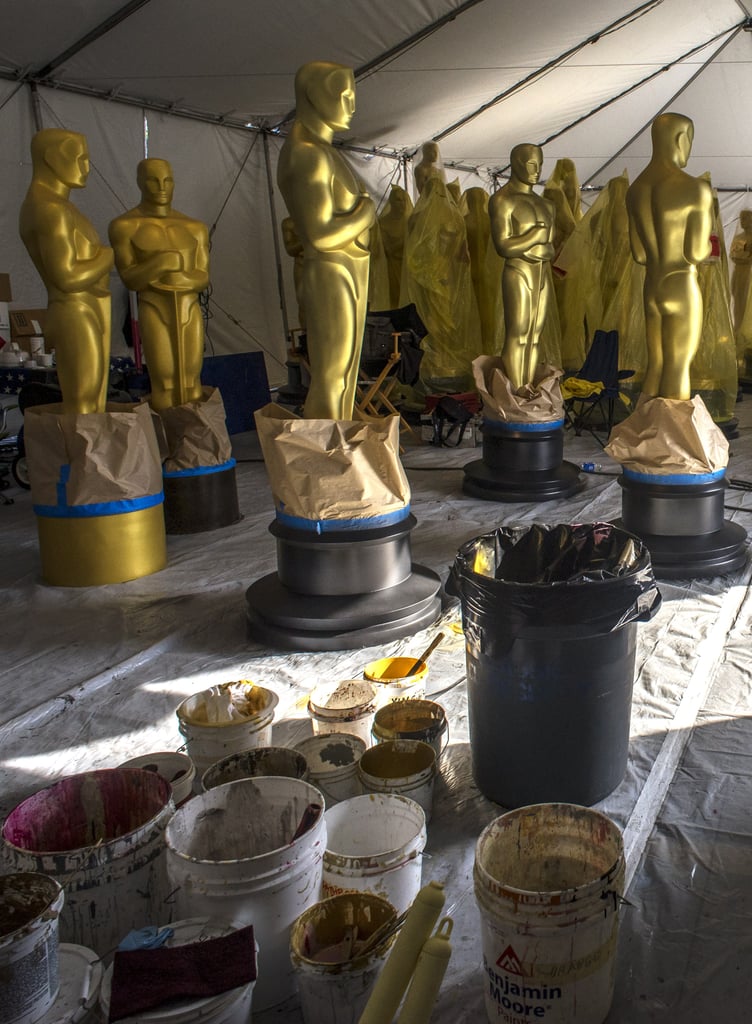 Finishing touches were made on oversize Oscars statues.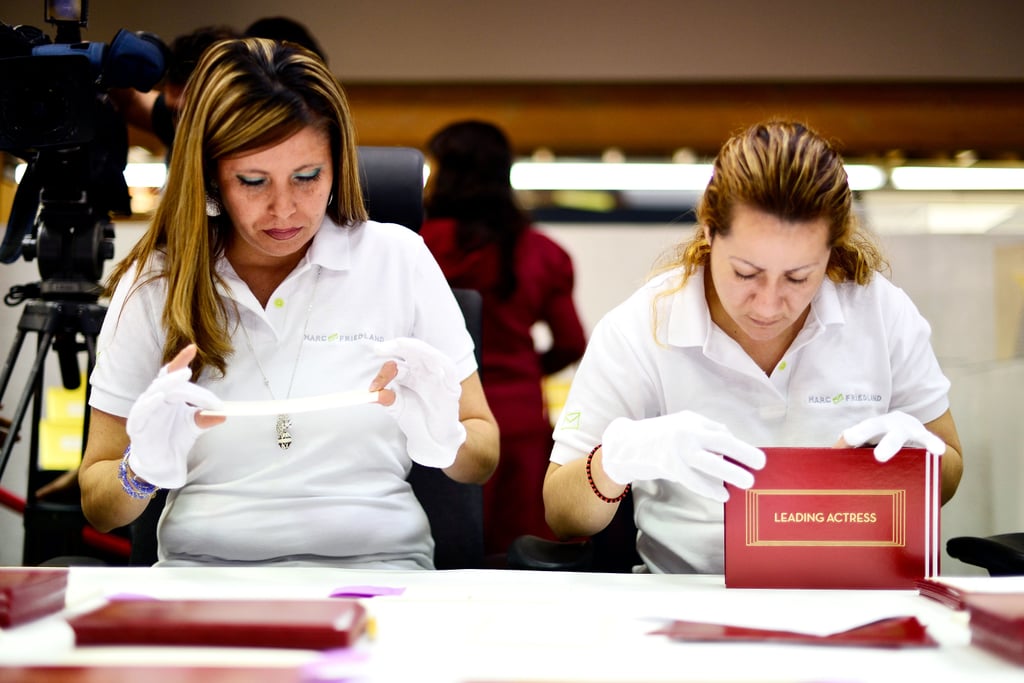 Workers prepared the winners envelopes on Wednesday!
Wolfgang Puck [6] showed off his Oscar creations.
It takes five guys to roll out the giant red carpet.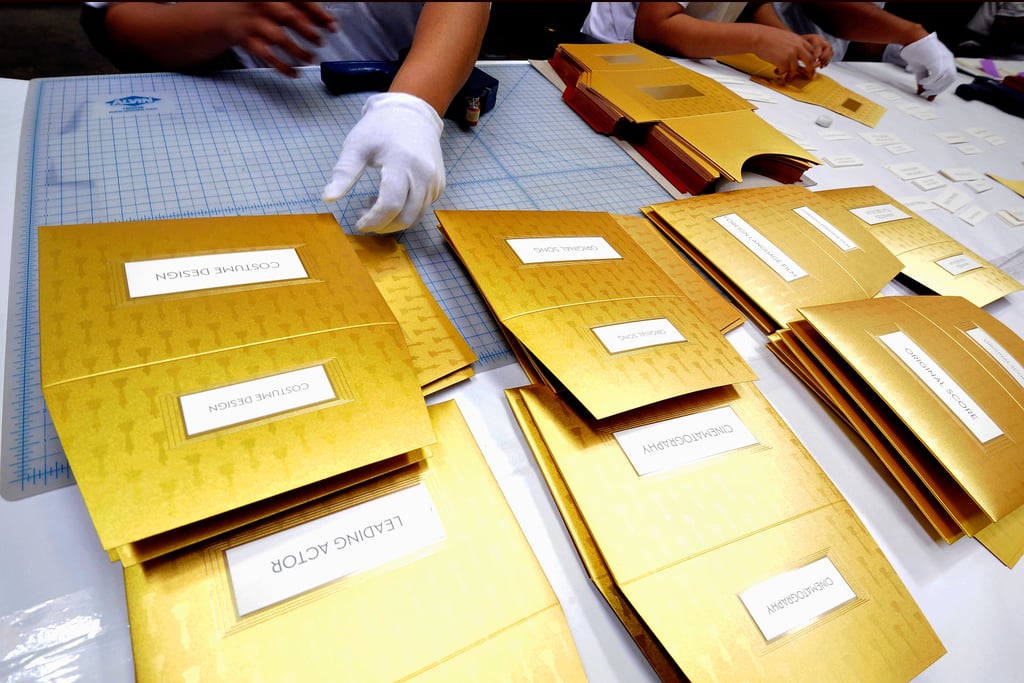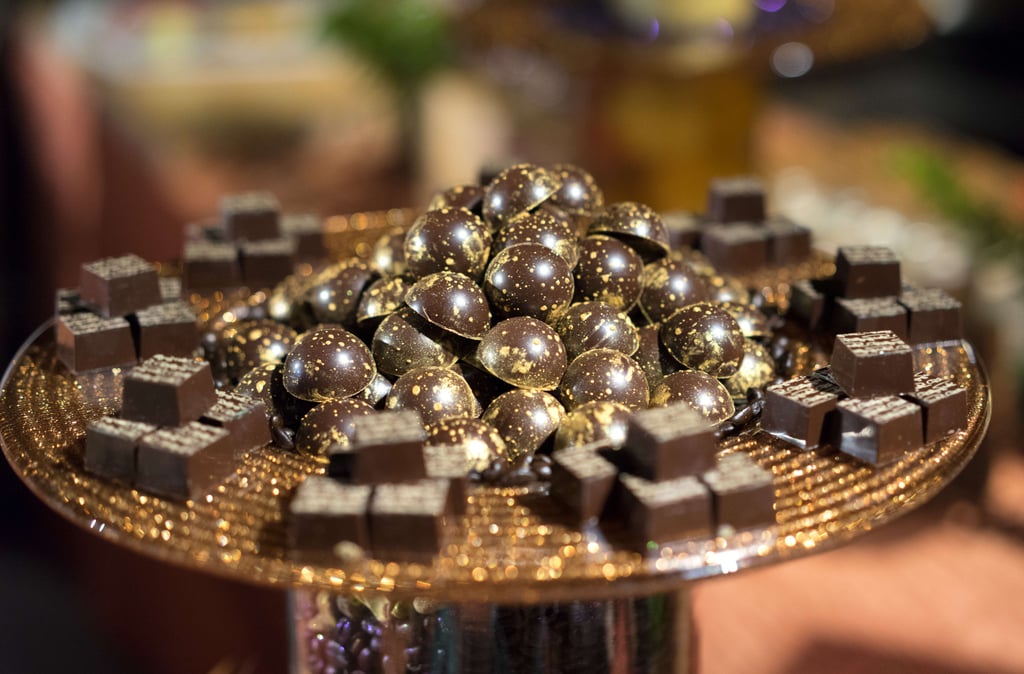 Wolfgang Puck [7]'s sweet recipe calls for edible gold dust.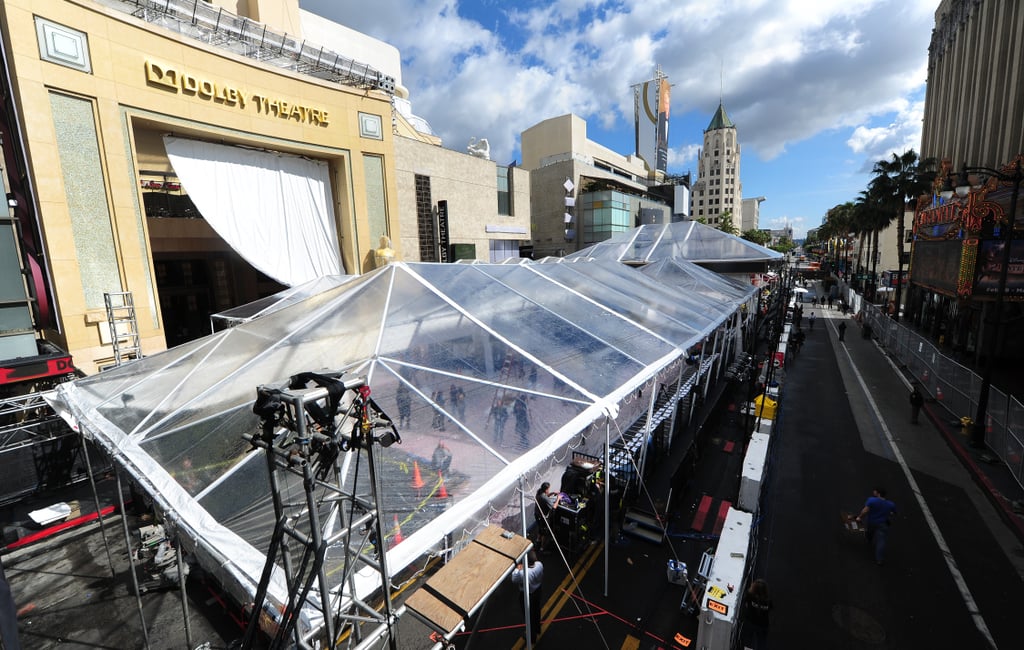 The plastic roof over the red carpet stood tall amid a break from the rain on Thursday.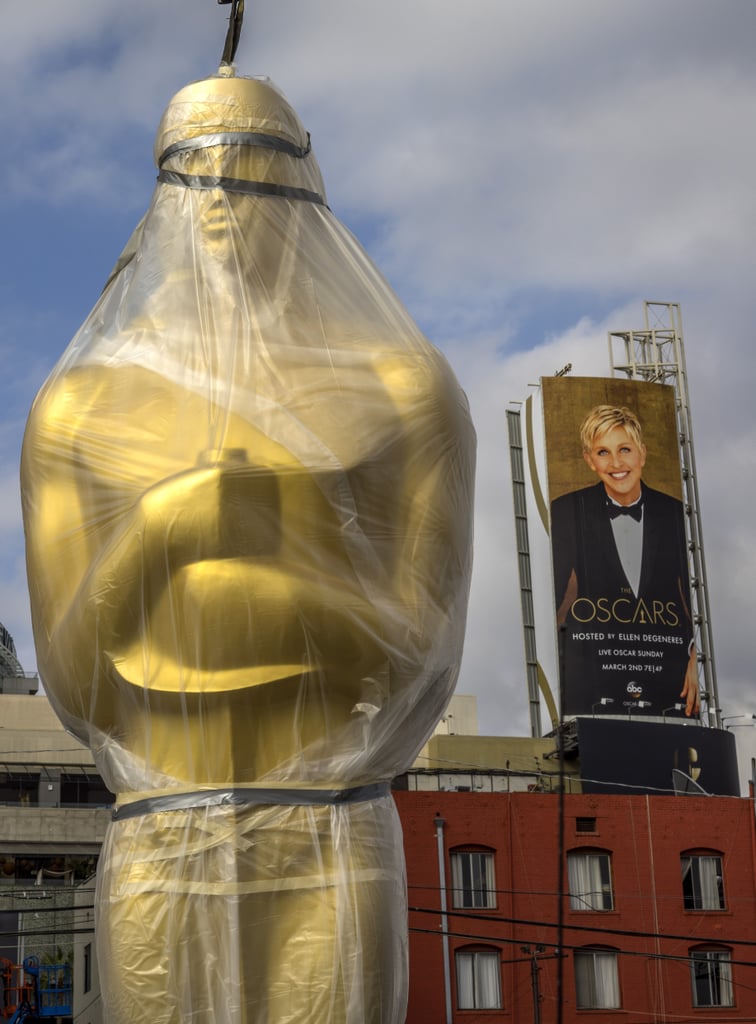 One of the big trophies was moved into place.