Oh, you thought Prince George wasn't taking all those presents home with him? While on his first tour, Britain's baby heir managed to stock up quite a collection of toys. With presents ranging from the practical, like plush kangaroos, to the aspirational, such as a surfboard, the Aussie and Kiwi hosts showered little Georgie with generosity. And it's a good thing George lives in a palace. Royal protocol dictates that all gifts are kept. Let's examine what he got!
A Skateboard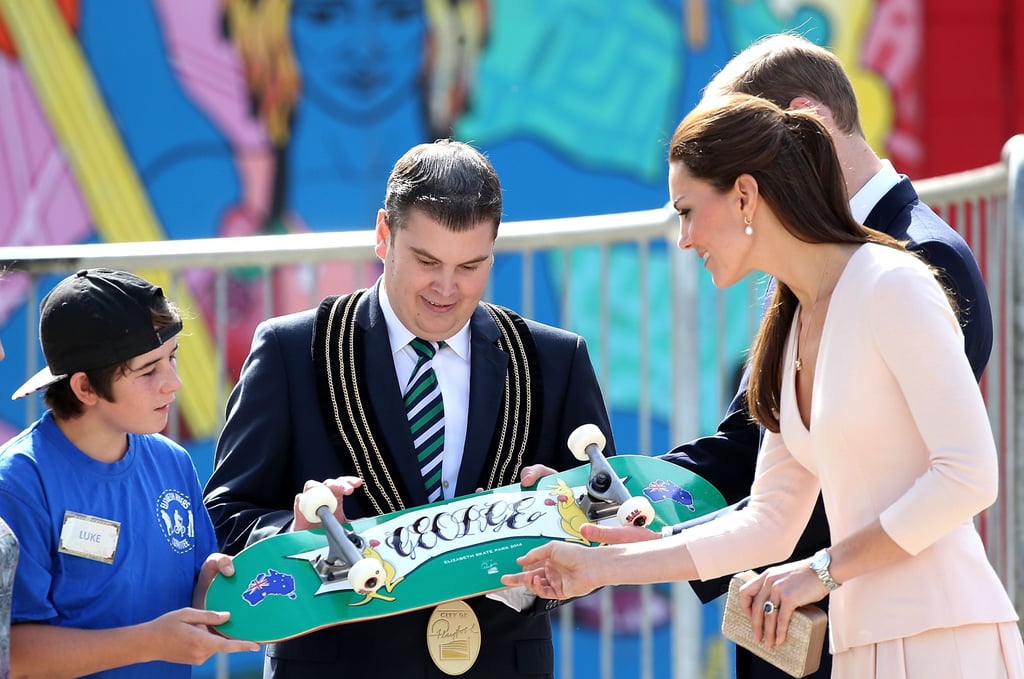 The calligraphic "George" on the bottom is perfect for a skater prince. It was given to him by the mayor of Playford, Australia.
A Surfboard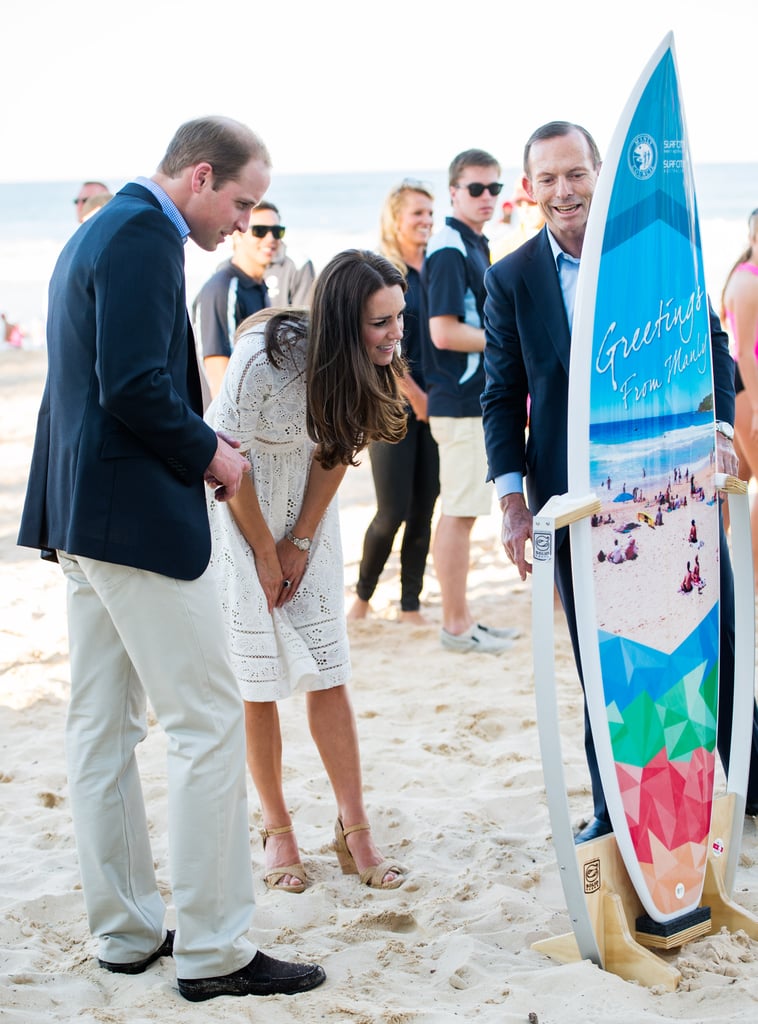 He can add this to his growing board collection, thanks to Australia's Prime Minister Tony Abbott.
A Boat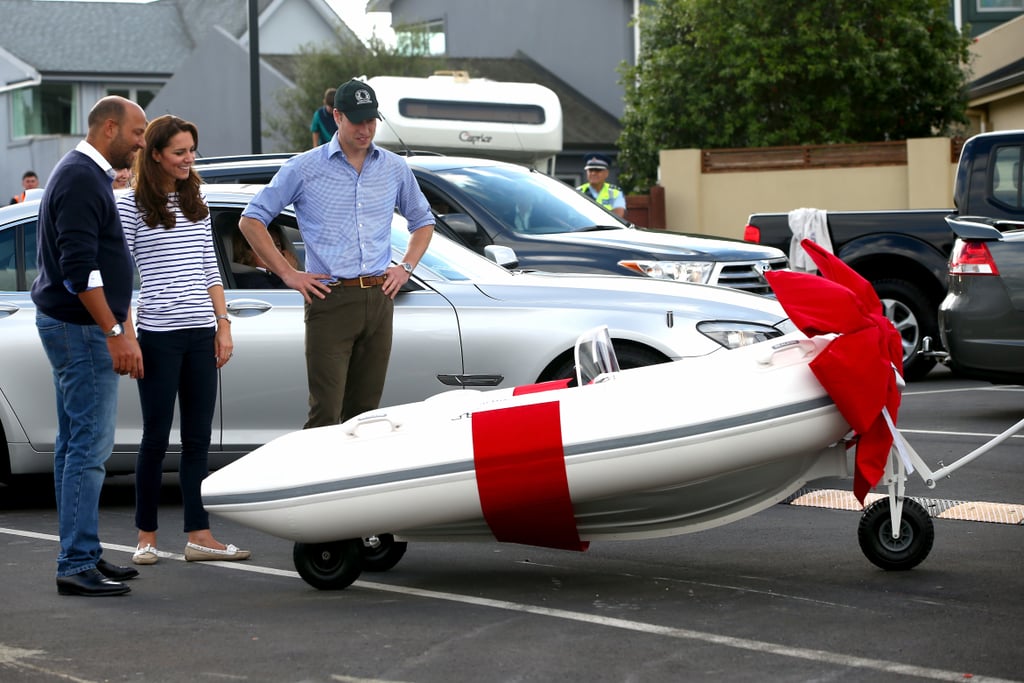 The duke and duchess were presented with a custom-made miniature boat that came topped with a red bow.
A Tiny Cycling Jersey
Dare I say this is already too small for the chubby prince? I'm sure he still appreciates the gift from National Cycling Centre of Excellence and Avantidrome.
A Bike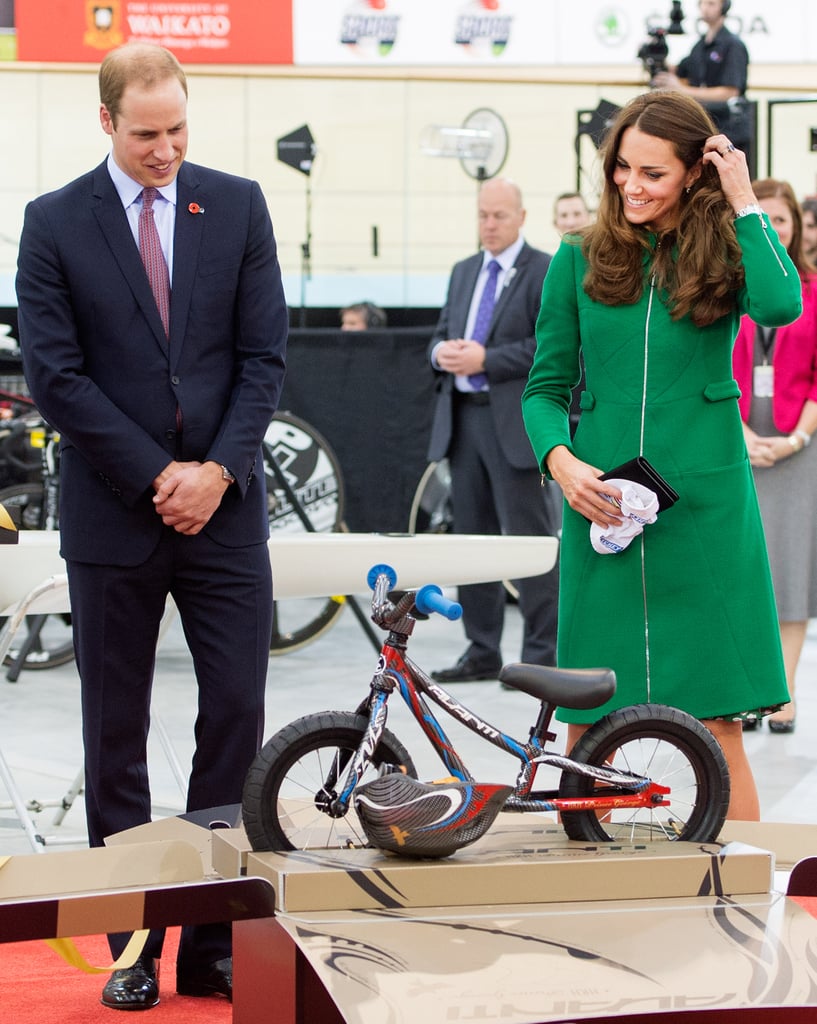 Kate's thinking, "That's great for an 8-month-old . . . "
Some Stuffed Kangaroos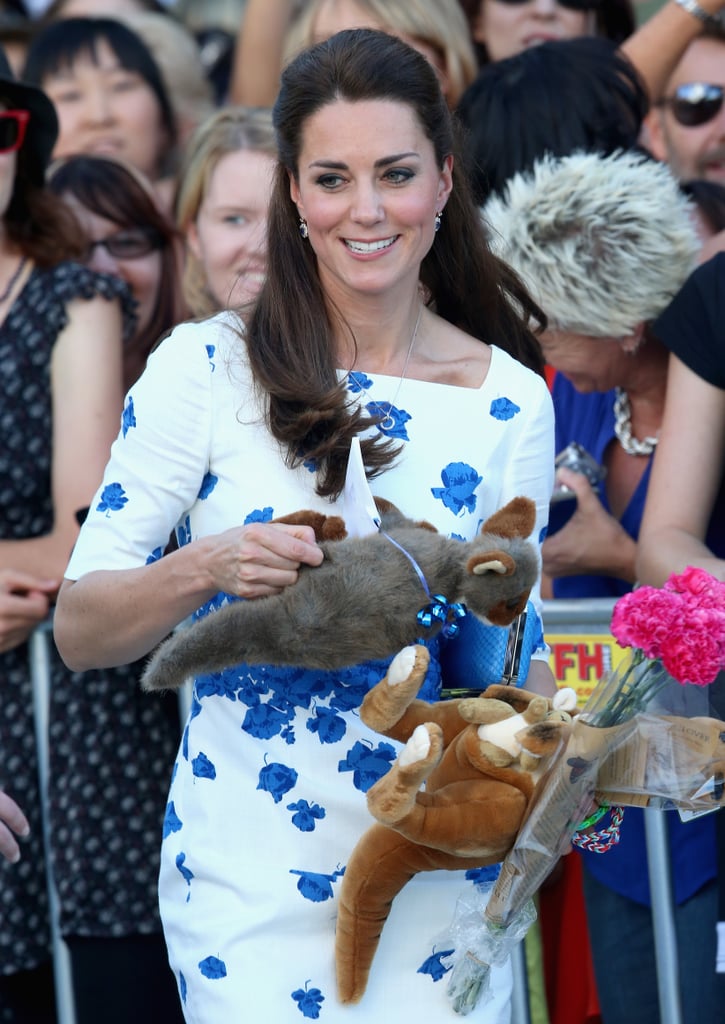 Sweet.
Good Thing There's an Aide on Hand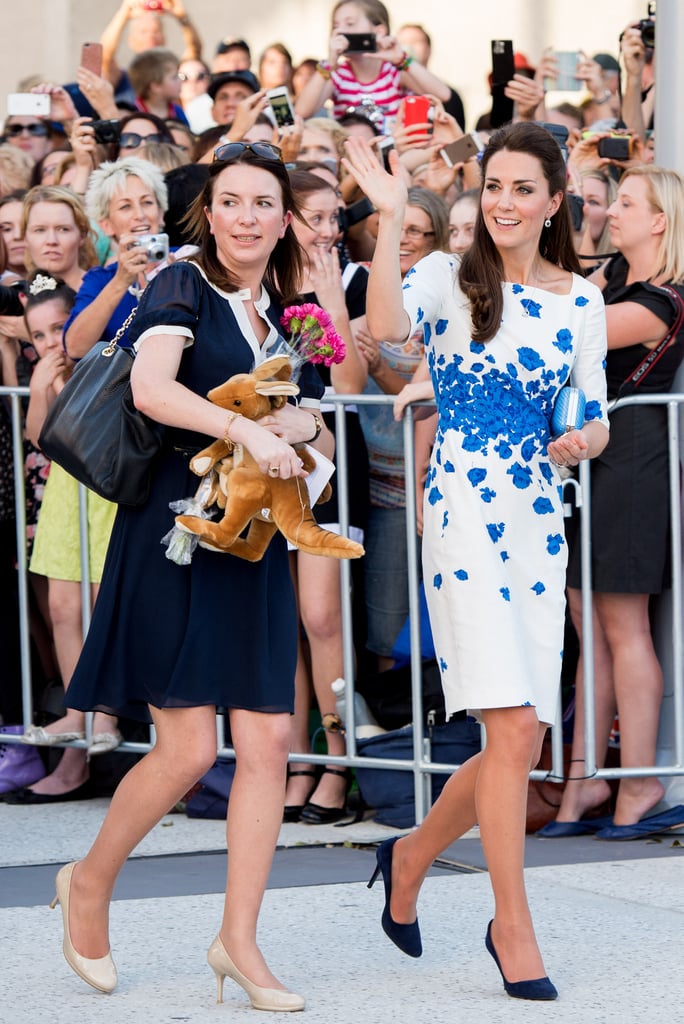 Kate needs her hands for the royal wave!
A Giant Wombat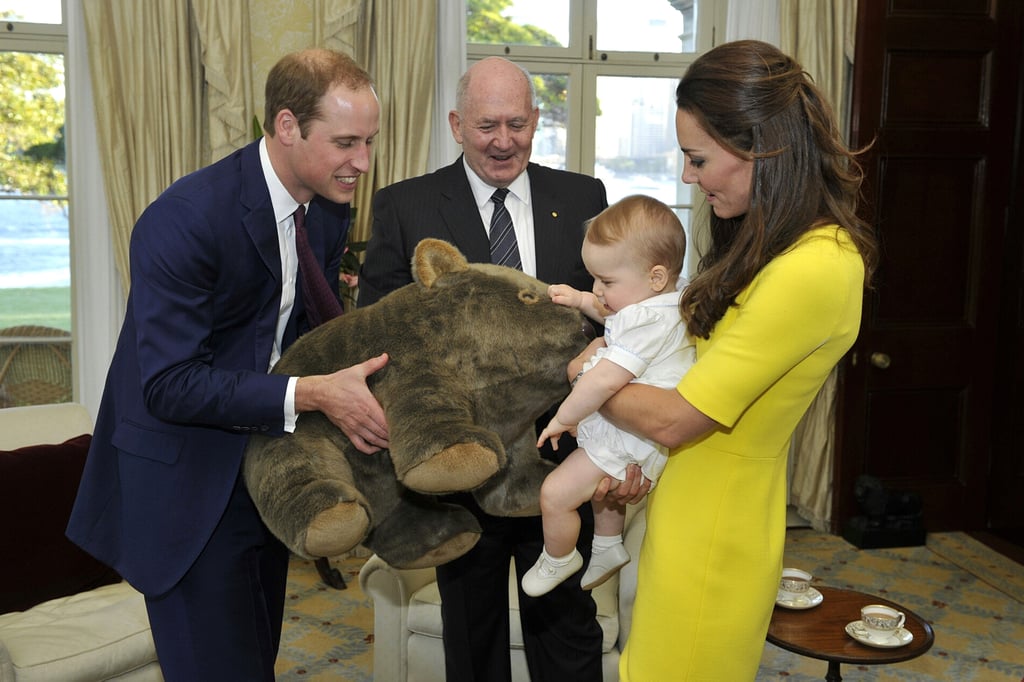 George's host in Australia, Governor-General Sir Peter Cosgrove, offered him the cuddly creature.
Clearly Prince George Was Not Leaving Without That Wombat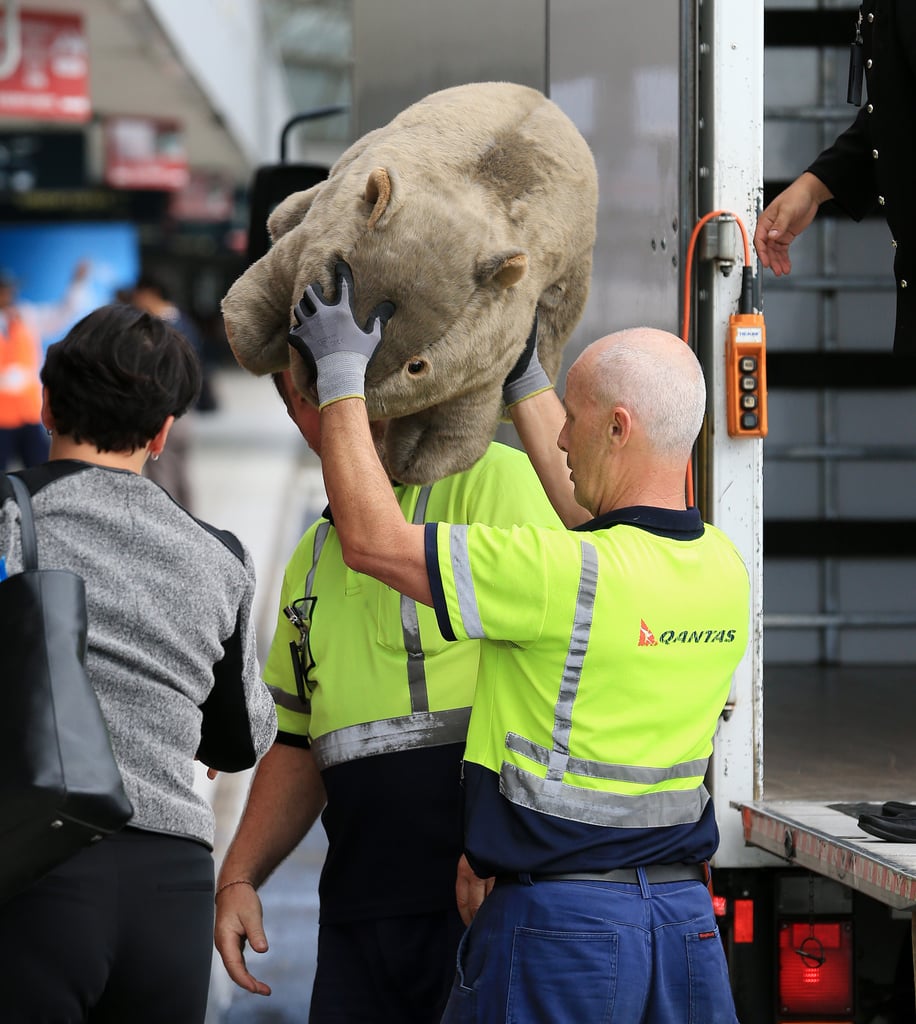 Next stop, London!
Looks Like They Packed the Surfboard, Too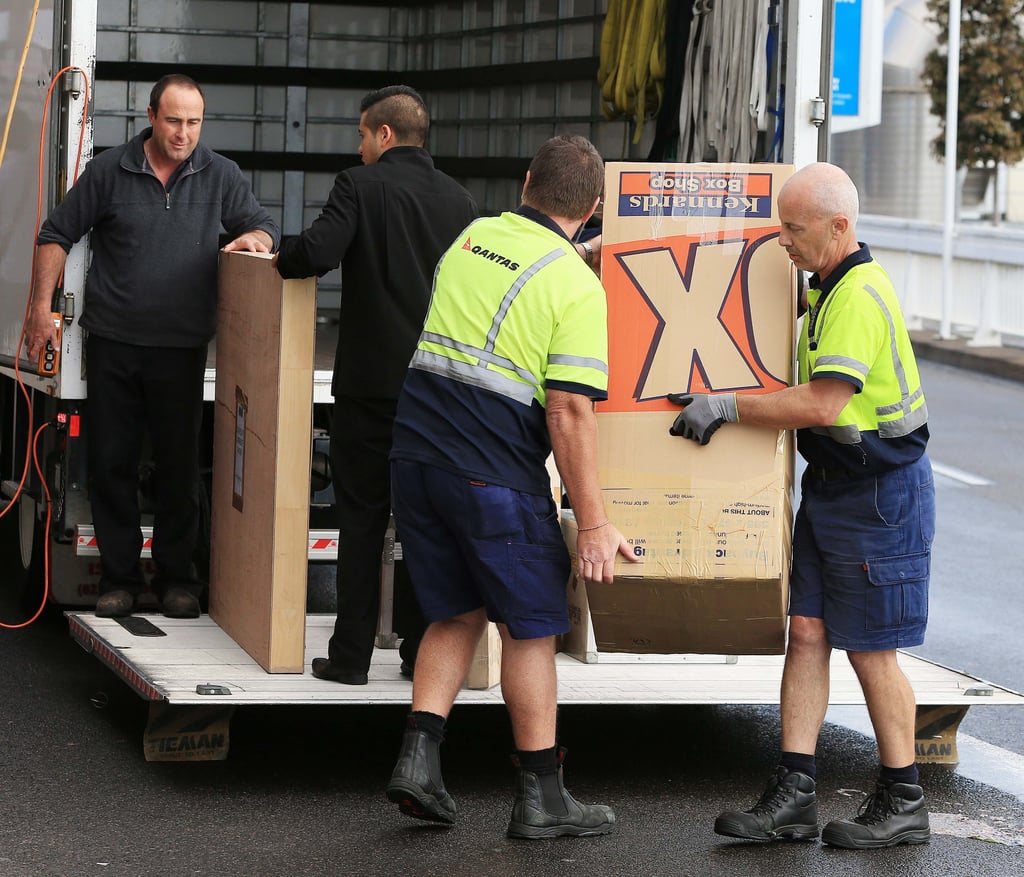 England is an island.
Prince George Doesn't Want to Go!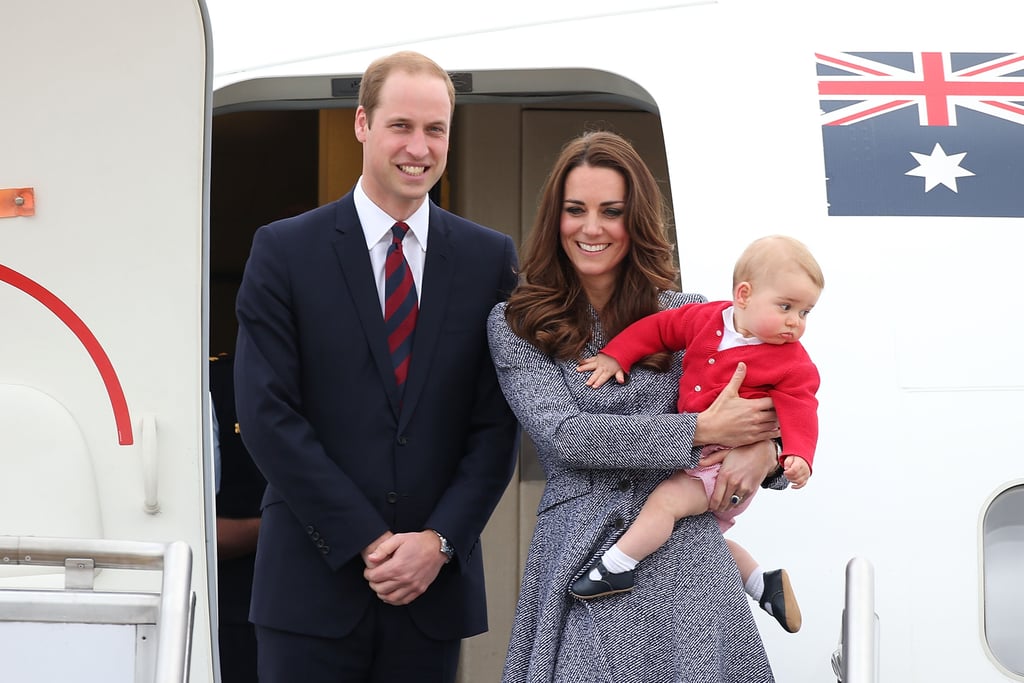 At least he'll have all the presents to remind him of his first royal tour.