Prince Harry Clean-Shaven at Press Conference
Don't Worry: Prince Harry Is Still Hot Without His Beard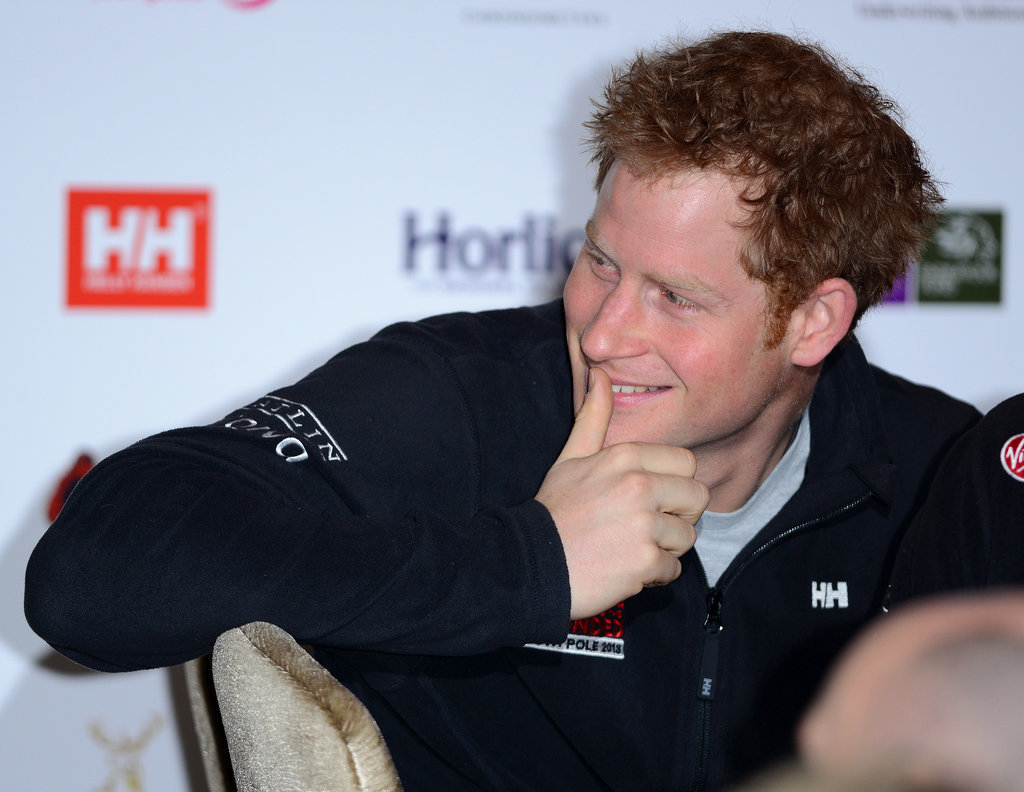 What's Your Reaction?
0
0
0
0
0
0
1
Don't Worry: Prince Harry Is Still Hot Without His Beard
Prince Harry's beard is very much gone, but that doesn't make him any less handsome. The young royal showed off his clean-shaven face in his first postbeard public appearance in London on Tuesday. Harry was out and about to attend a press conference for his Walking With the Wounded South Pole trek, which wrapped up in December. The prince grew out his beard for the journey, which involved him spending several weeks in Antarctica with a group of wounded veterans and celebrities. Harry kept the beard for a few weeks following his charity trip, but perhaps due to pressure from Queen Elizabeth II, he shaved it off last week. (We got a sneak peek of Prince Harry's clean-shaven face on Thursday when he went on a juice run with his bodyguards.)
While Harry's new look didn't get a lot of attention at the press conference, his antics during the South Pole trek did get a few laughs. Dominic West, who joined Team Commonwealth for the race, revealed that Harry told "eye-wateringly rude jokes" during their journey and helped build elaborate latrines. "It was cool having Harry there because he was very much part of the team," Dominic said. "He seemed to specialize in building the latrines and he built these incredibly elaborate ones. He did one with castellated sides and a flagpole, a loo roll holder, and you're sitting there thinking, 'This is a real royal flush.' He must have spent about 40 minutes making it." Dominic also revealed that several men stripped naked during the trek during one of the milder days, but he did not mention if Harry was one of the naked trekkers. However, we do know that Alexander Skarsgard, who was on Team USA, did get naked for at least one photo op near the South Pole.
Latest