Prince Harry and Cressida Bonas are still going strong. The young couple grabbed dinner at The Ivy in London on Monday night with Cressida's brother-in-law, Sam Branson. (Sam married Cressida's half-sister, Isabella Calthorpe, in 2013.) Monday was a busy day for Harry as he attended England's national Service of Thanksgiving [1] at Westminster Abbey in London. The young royal was at the event, which was attended by Prime Minister David Cameron and Idris Elba, on behalf of Queen Elizabeth II, who couldn't make it to the service due to other commitments.
Harry and Cressida's night out comes just a few months after they battled breakup rumors [2]. They weren't the only royal couple who had a night off as Kate Middleton and Prince William hit up a club [3] in London last Friday to celebrate their friend Louise Aubrey-Fletcher's birthday.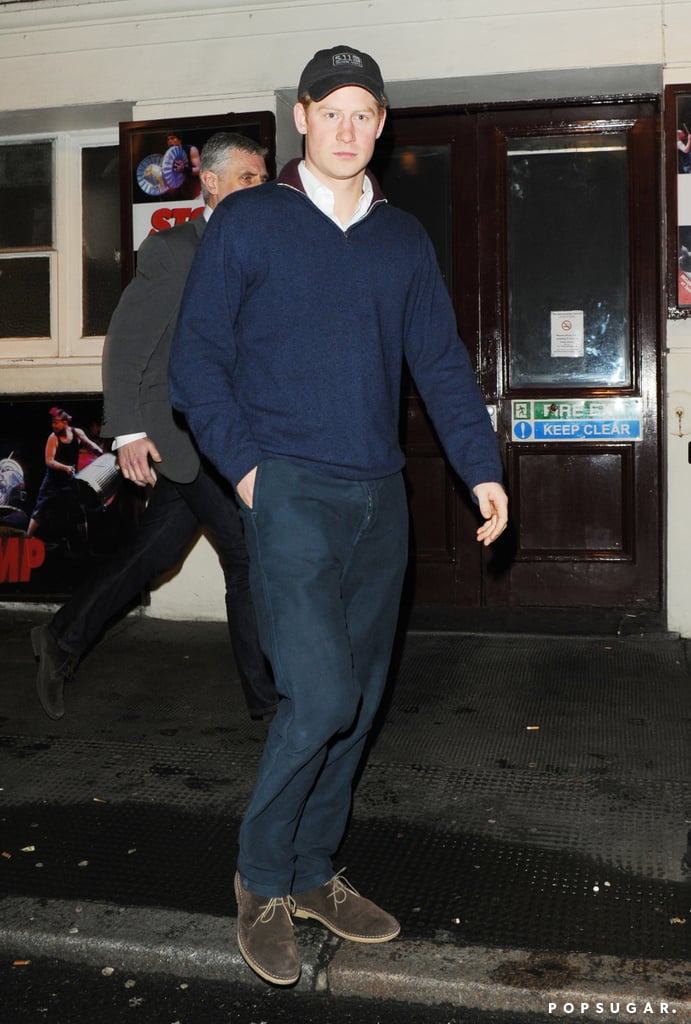 Prince Harry kept a low profile at The Ivy.
He was joined by Cressida and her brother-in-law, Sam Branson.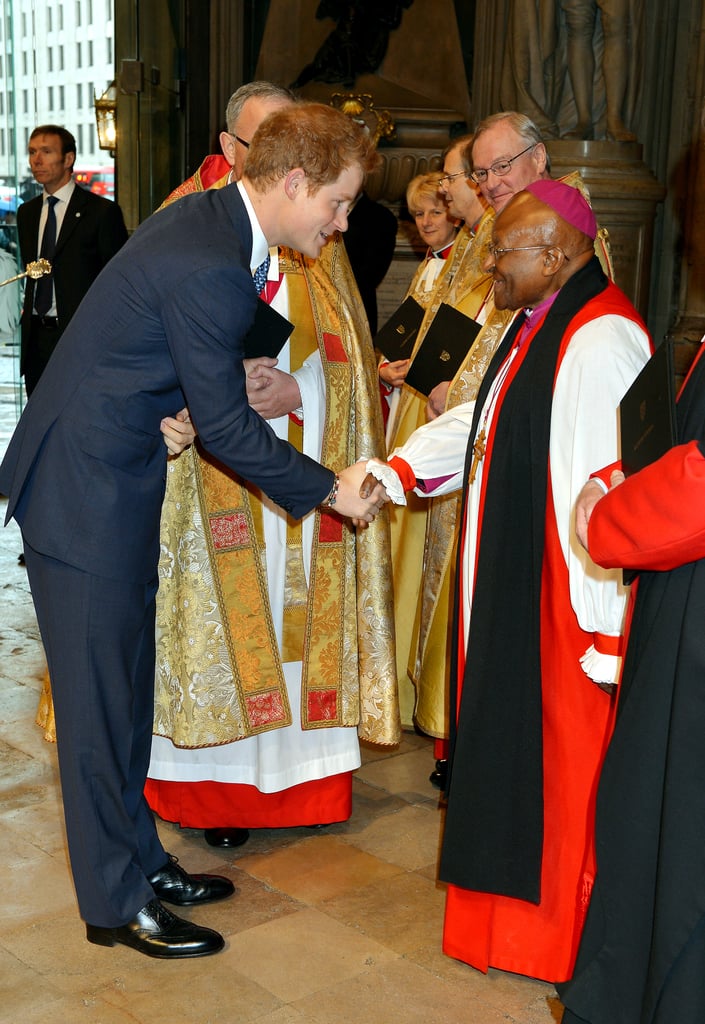 Earlier in the day, he attended a Thanksgiving Service for Nelson Mandela at Westminster Abbey, where he met Desmond Tutu. Keep reading for more pictures from Harry's royal visit.