Like grandmother, like grandson. Prince Harry followed in Queen Elizabeth II's now famous photobomb [1] footsteps with a picture prank of his own at the Commonwealth Games in Glasgow on Monday. Harry, who recently took his first selfie [2], made his move when boxer Trevor Shailer (center) and rugby star Gordon Tietjens tried to take a shot of themselves with a friend in the stands. It looks as if the men didn't intend to get the royals in the frame, but Harry clearly couldn't resist attempting to top his grandmother's epic photo moment. (Sadly, while you can see Prince William in the corner of the shot, Kate Middleton is blocked by another spectator.) The Duke and Duchess of Cambridge have been making headlines of their own at the Commonwealth Games when they showed adorable PDA [3] during the same swimming match where Harry took his photobomb. The trio were back at the Games on Tuesday, where Harry and William got competitive while playing a little game of soccer together. Keep scrolling to see more of Harry's moments from the Commonwealth Games.
Source: Facebook user Trevor Shailer [4]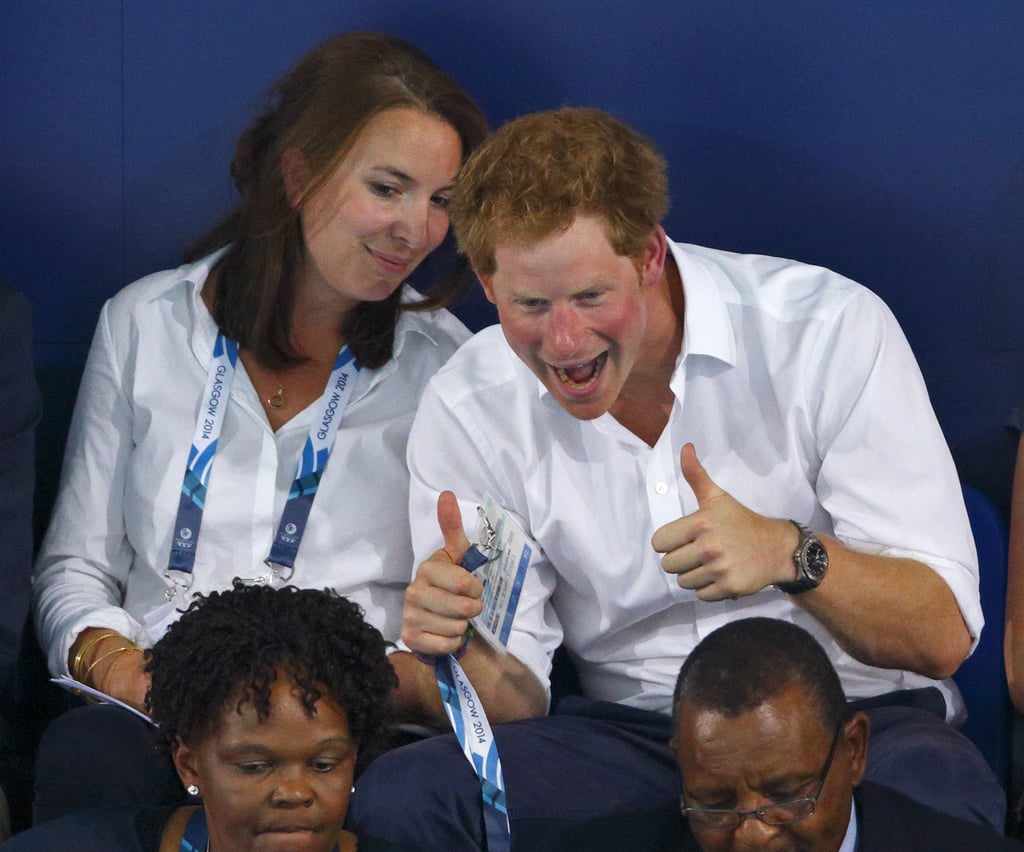 A photographer captured Harry's photobomb from a different angle.
Harry chatted with a servicewoman on Tuesday.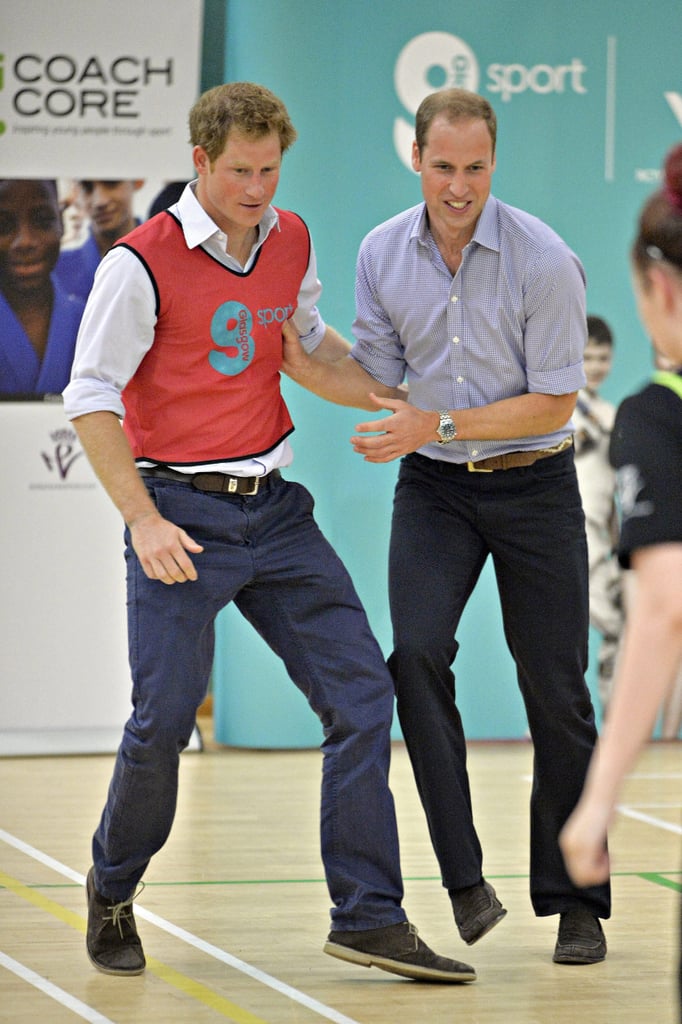 Harry and William got competitive while playing soccer together.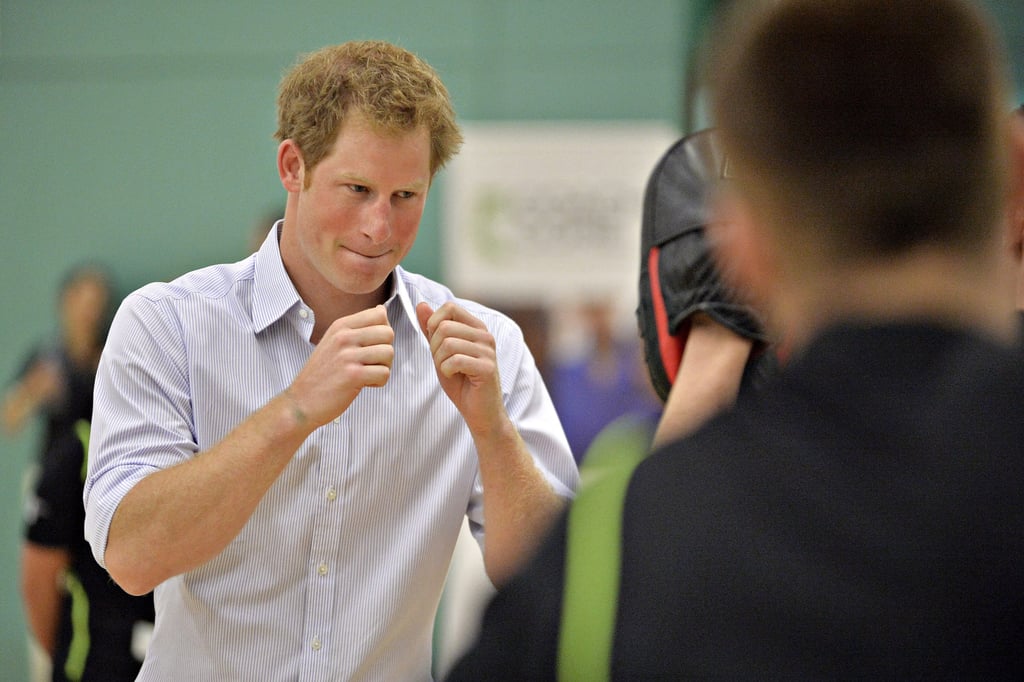 Harry did a bit of sparring at the Commonwealth Games.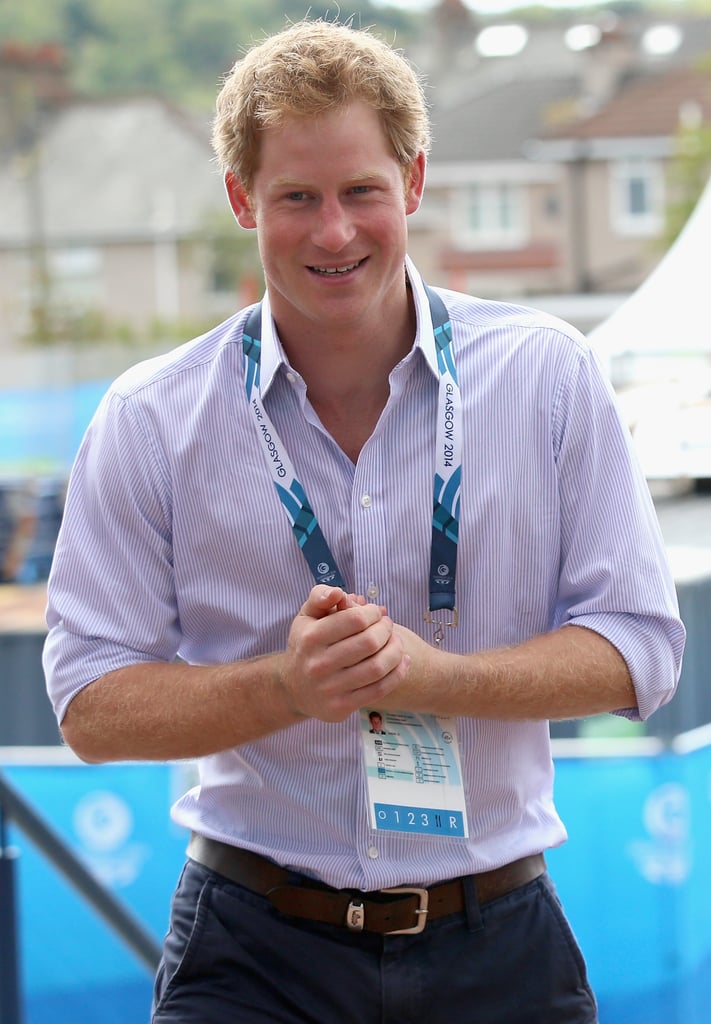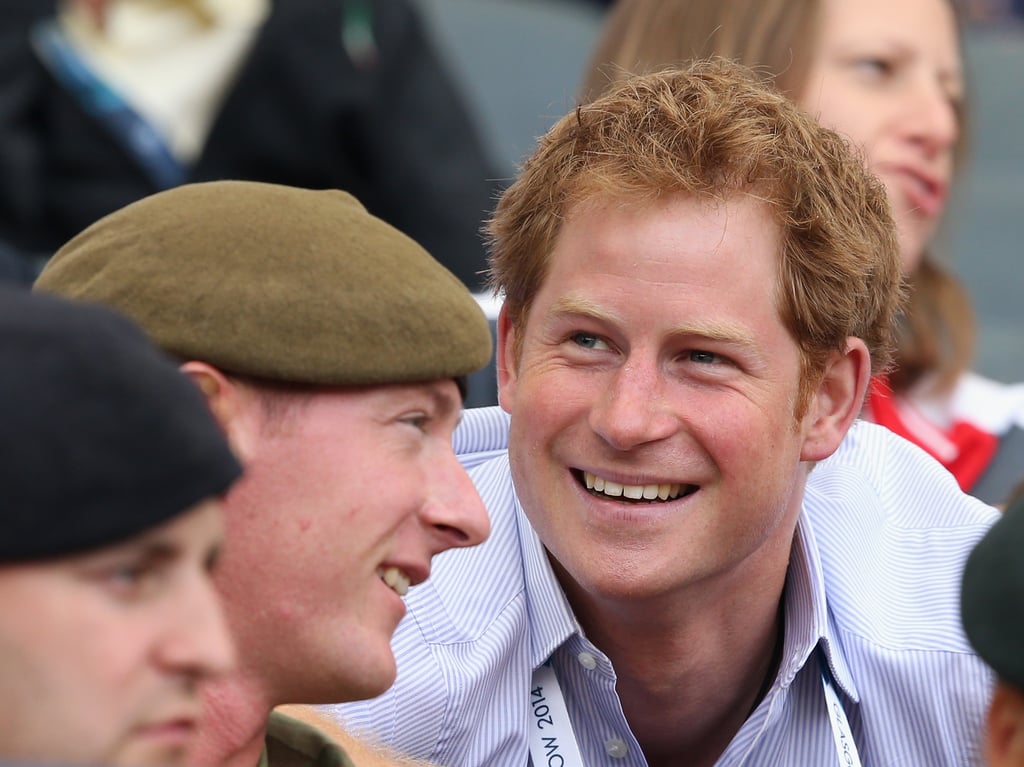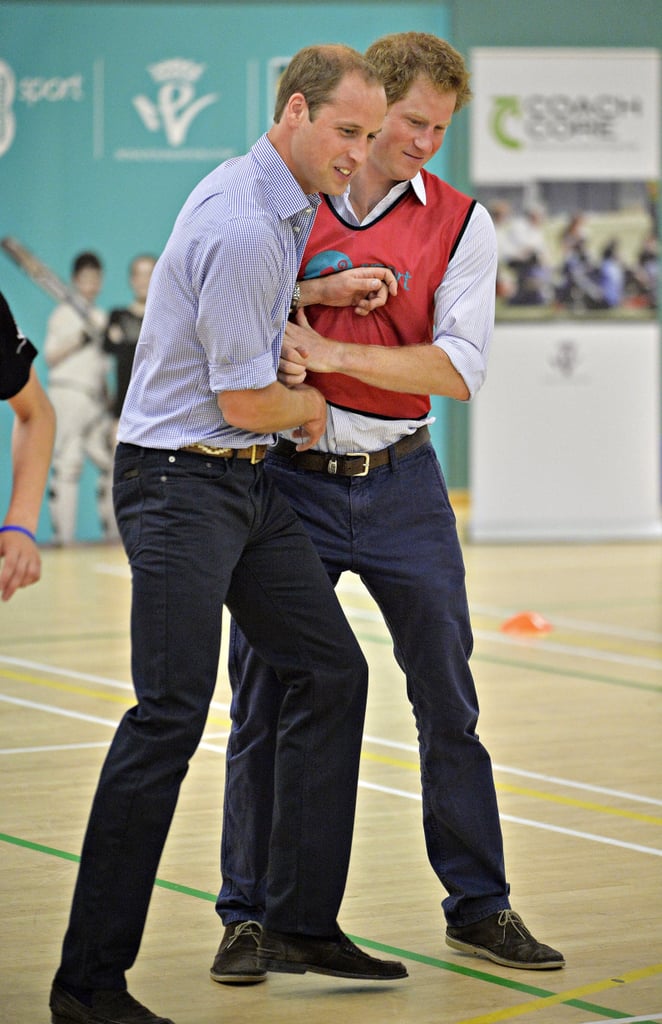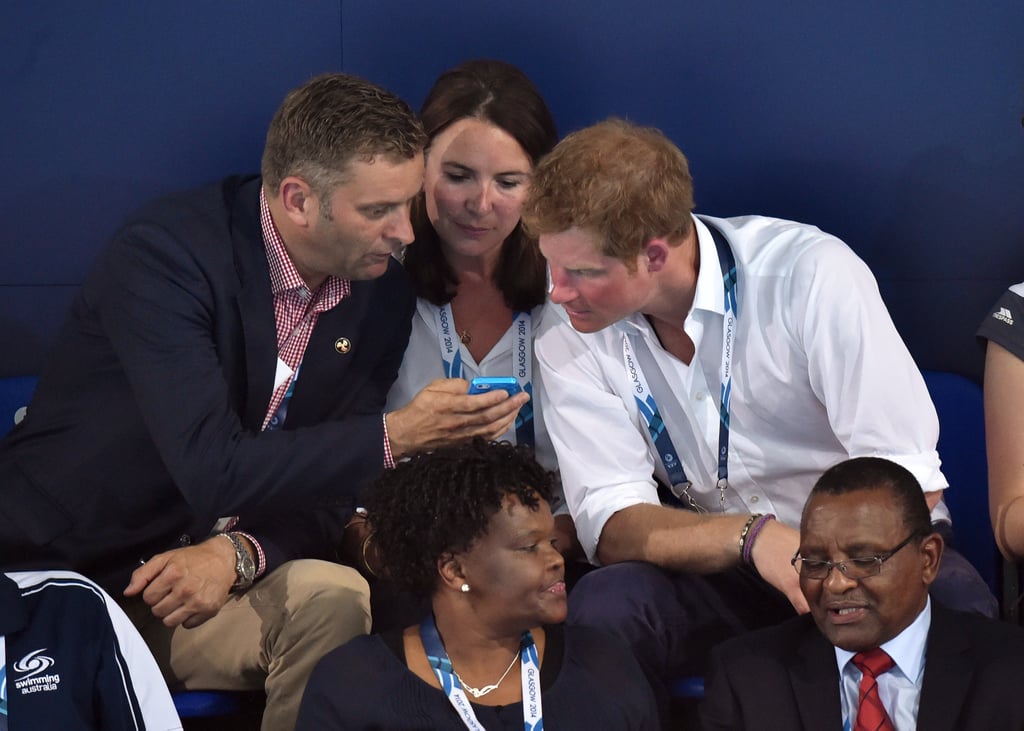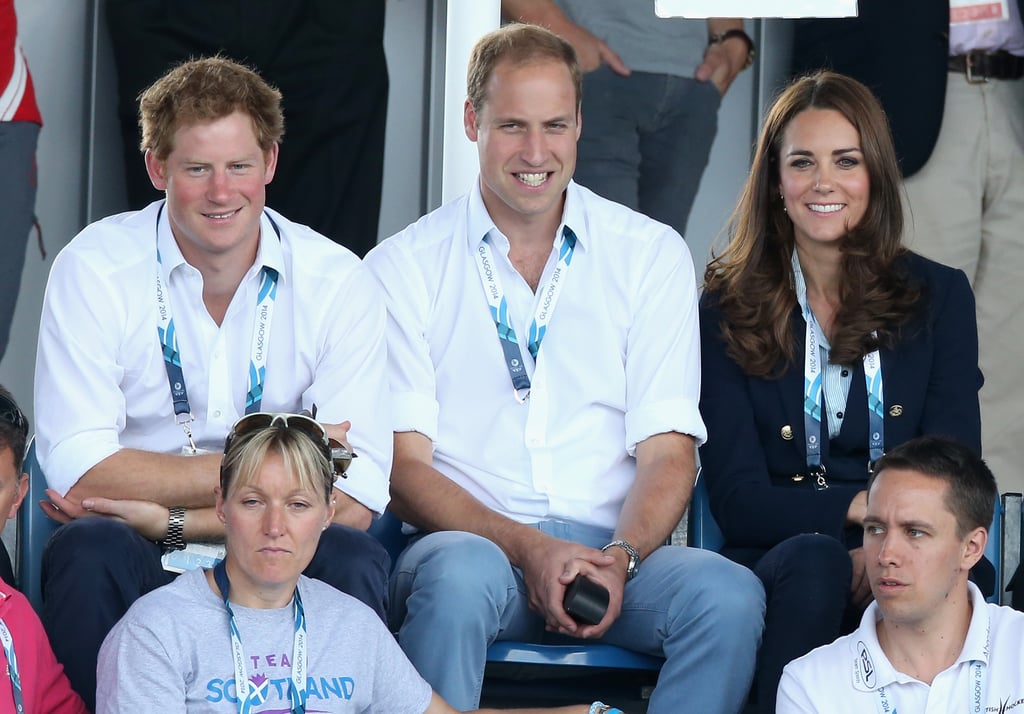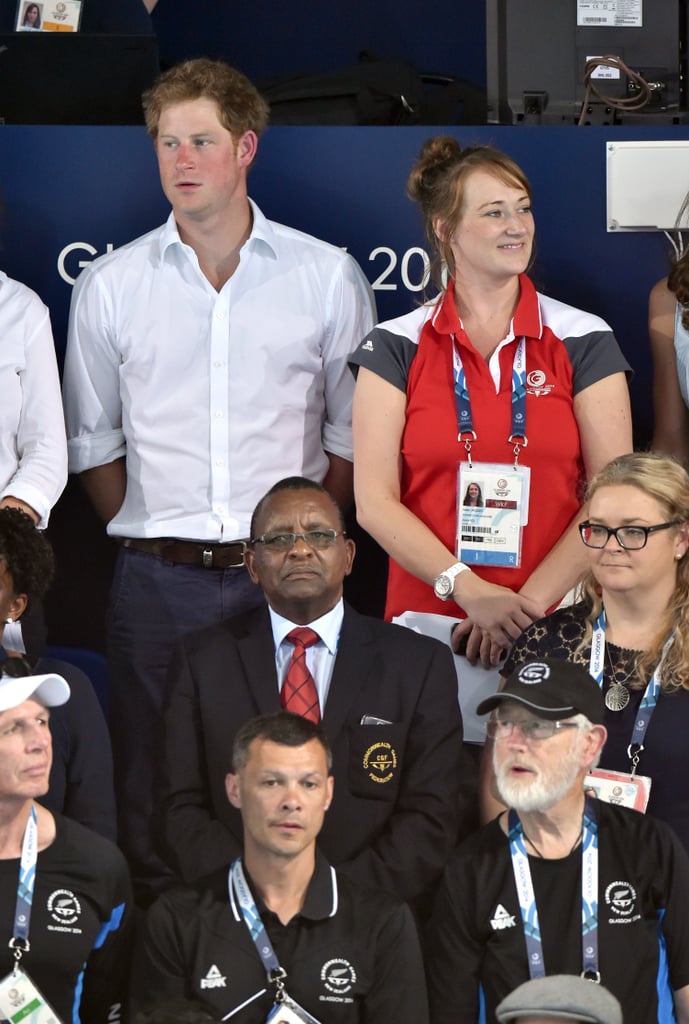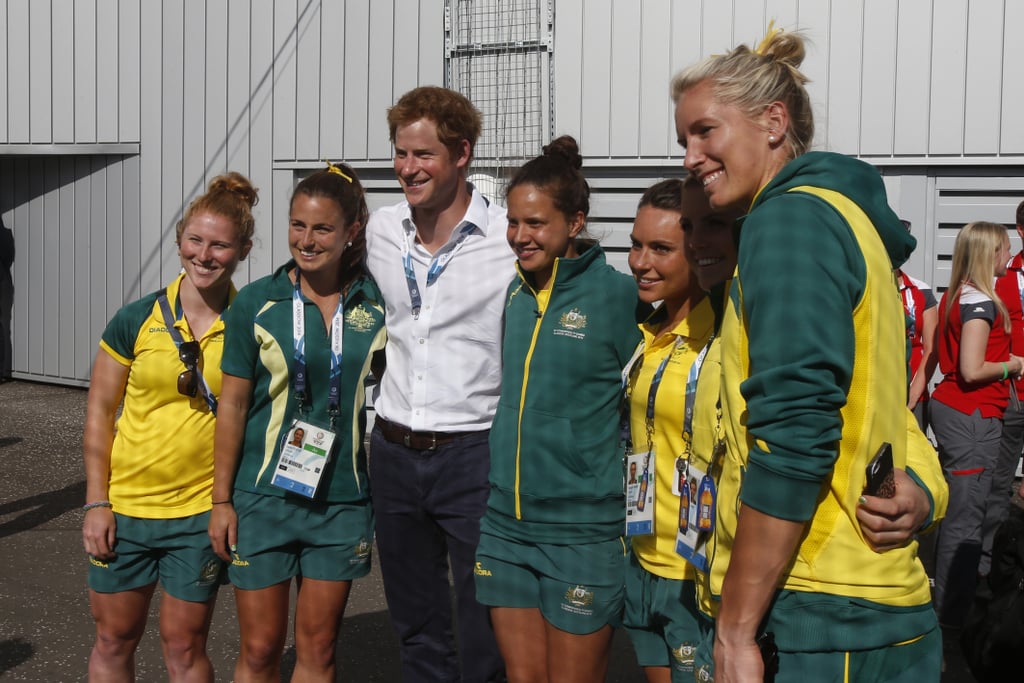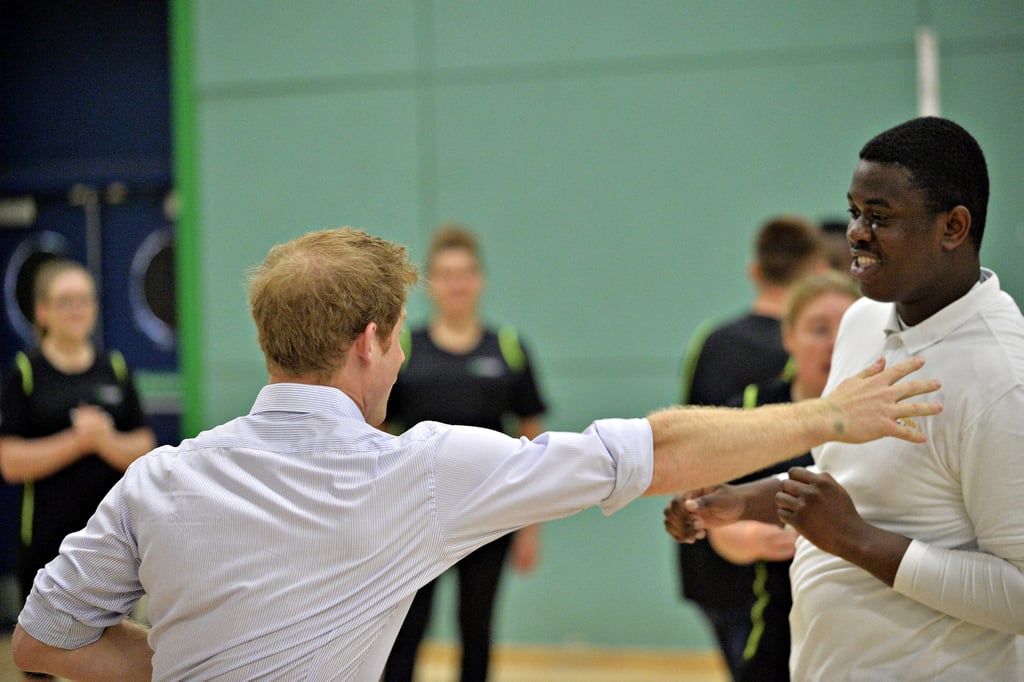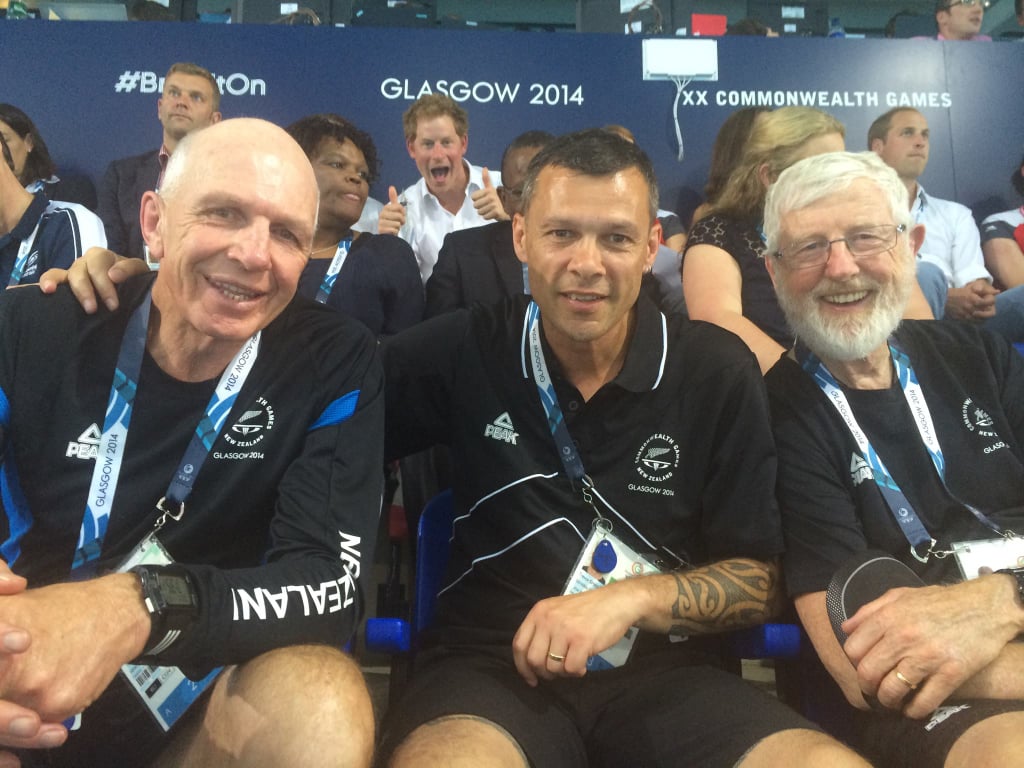 Source: Facebook user Trevor Shailer [5]