Prince George turns one [1] today, and while he's not even talking yet, he's gotten a lot of his family members chatting about his habits and personality. Going off of what the Duke and Duchess of Cambridge, Prince Harry, and more say about lil George, we know that he has a powerful set of lungs, likes to latch onto things, and can be very funny. Keep reading to see what George's family has said about their littlest member!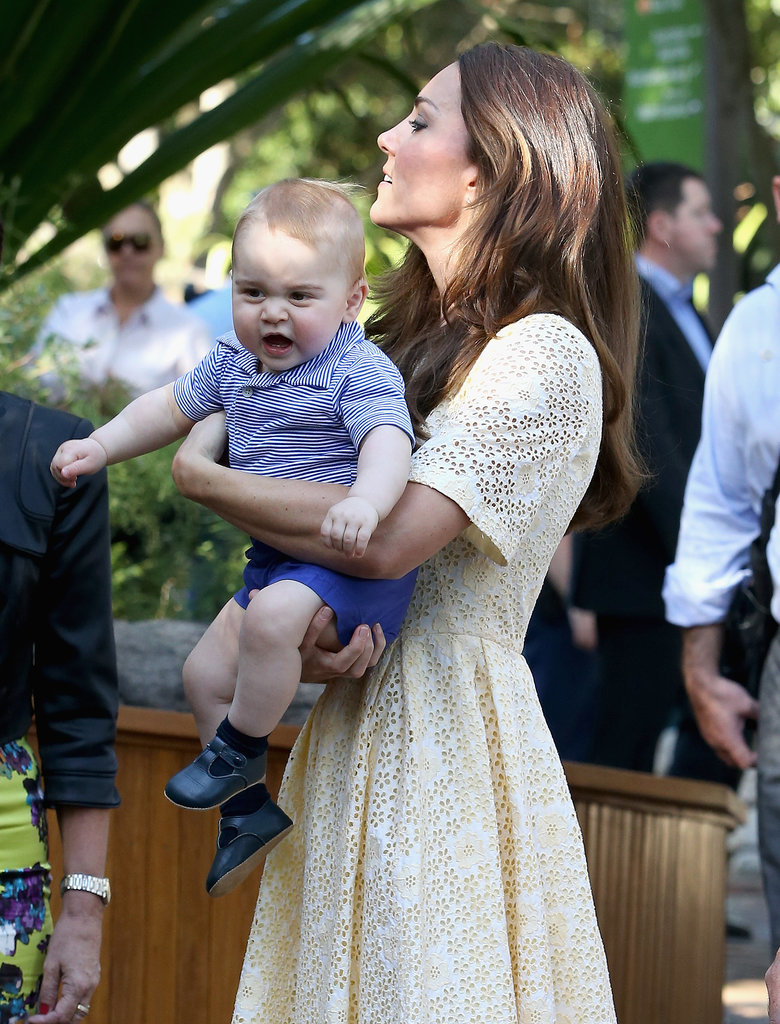 William on George's lungs [2]: "He's got a good pair of lungs on him, that's for sure."
">But William says he's still cute [3]: "George's pretty loud, but of course very good looking!"
Prince Harry on George's crying [4]: "When I saw him he was crying his eyes out, like all babies do I suppose. But it's fantastic to have another addition to the family. I only hope that my brother knows how expensive my babysitting charges are."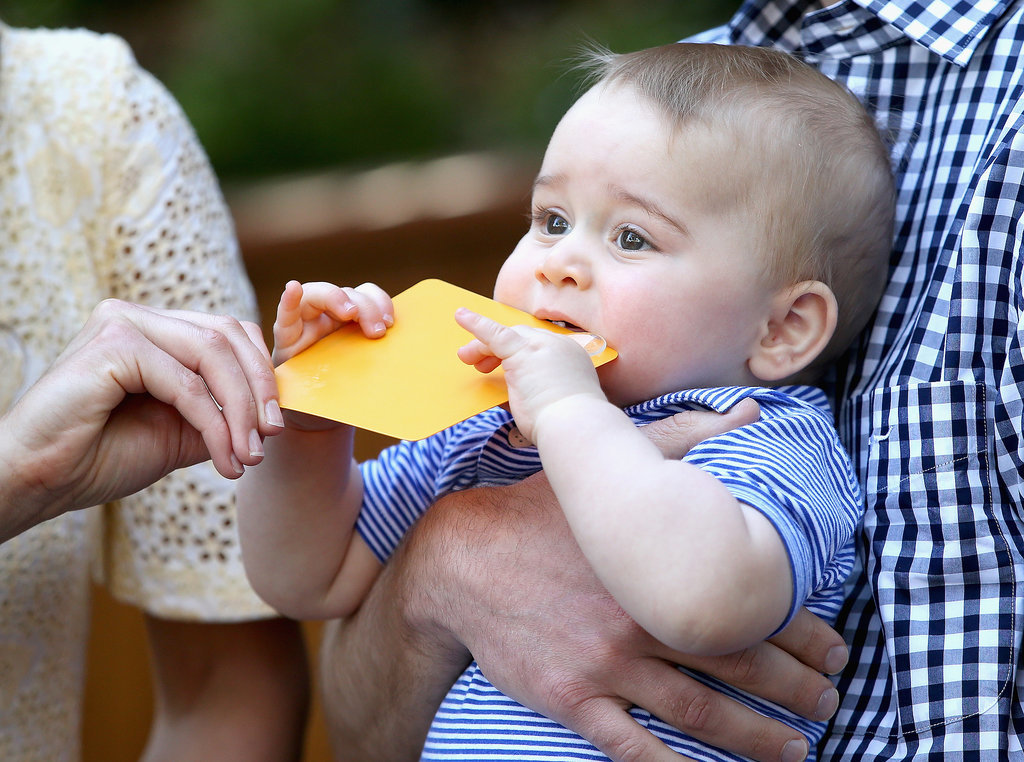 George's aunt, Pippa Middleton, on his personality [5]: "It's wonderful. He's amazing. He's a very, very dear boy. And he's brought a lot of pleasure and fun for all of us, the whole family. He's very characterful. He's sort of brought us all together, and we love spending weekends with him. He's very funny."
Kate on George's strength [6]: "He's got quite a strong grasp, so we were worried about [him meeting the Bilby in Australia]."
William on George's bath time habits [7]: "At the moment, bath time is quite painful, but hopefully donning a snorkel and mask might calm him down."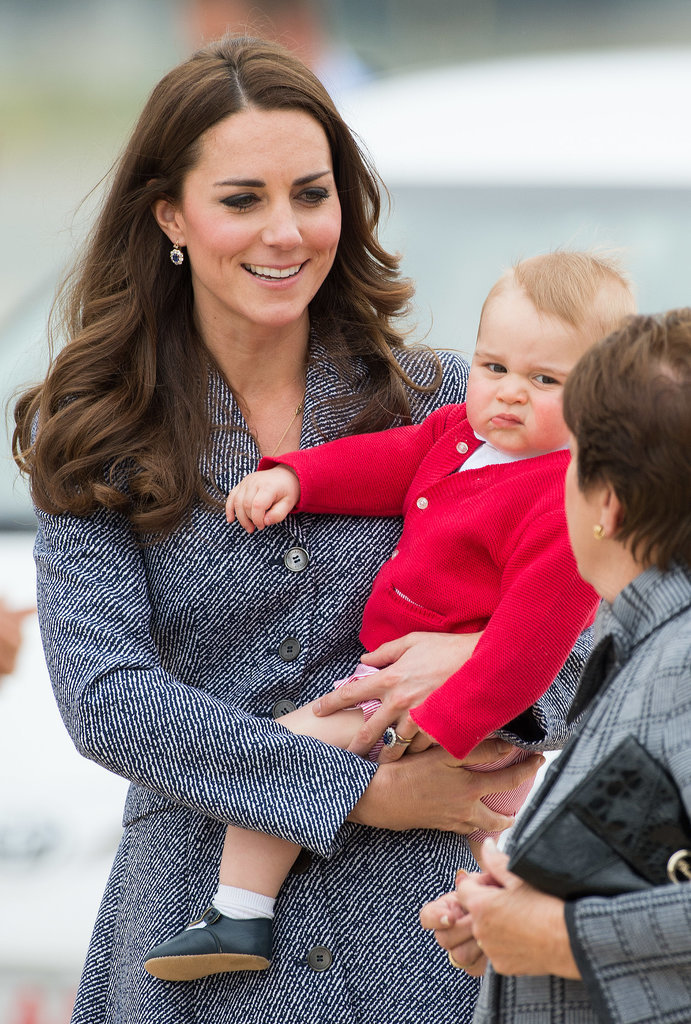 ">Prince Harry on George's celebrity look-alike [8]: "He looks like a young Winston Churchill."
William on George's resemblance to other royals [9]: "He's a little bit of a rascal, I'll put it that way. He either reminds me of my brother or me when I was younger, I'm not sure, but he's doing very well at the moment."
And he also thinks he looks more like Kate [10]: "He's got [Catherine's] looks, thankfully."
Camilla, Duchess of Cornwall, disagrees about his resemblance [11]: "She said that he looks absolutely gorgeous — that he doesn't really look like anyone else at the moment but that he's a really beautiful baby."