Over the past two years, Prince George has gotten a lot of his family members chatting about his habits and personality. Going off of what the Duke and Duchess of Cambridge, Prince Harry, and others have said about the adorable royal, we know that he has plenty of energy, loves being outside, and can be very funny. See what George's family has said about him, then check out his cutest pictures [1] and all the times he was hilariously unimpressed [2]!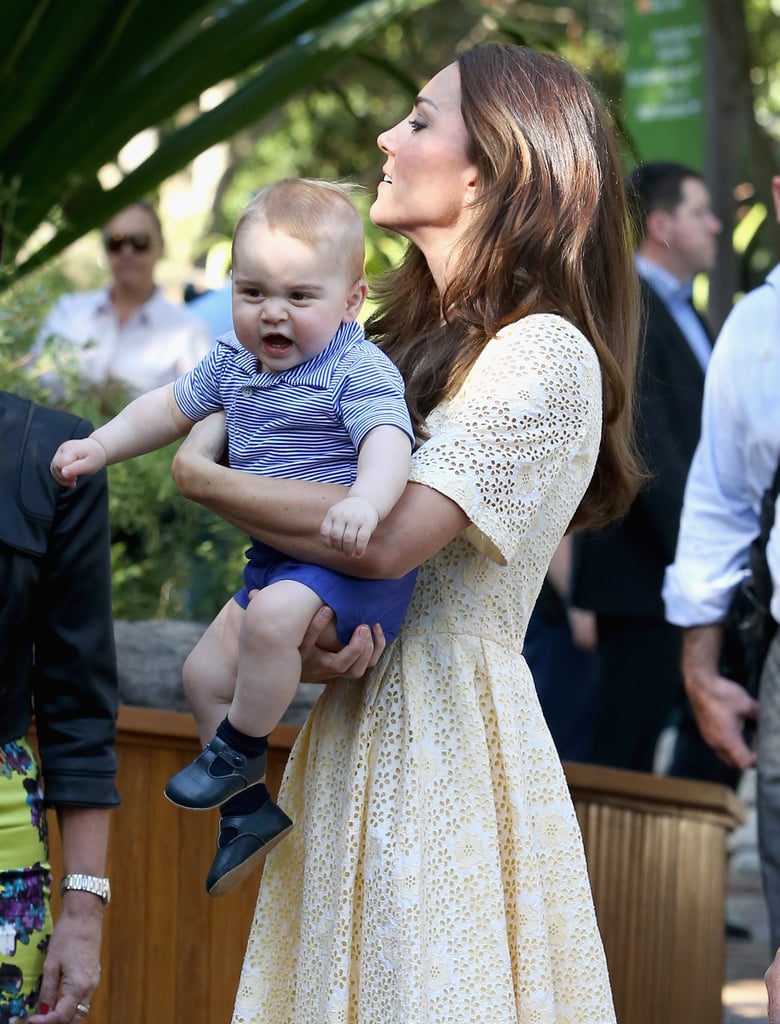 William on George's lungs [3]: "He's got a good pair of lungs on him, that's for sure."
But William says he's still cute [4]: "George's pretty loud, but of course very good looking!"
Prince Harry on George's crying [5]: "When I saw him he was crying his eyes out, like all babies do I suppose. But it's fantastic to have another addition to the family. I only hope that my brother knows how expensive my babysitting charges are."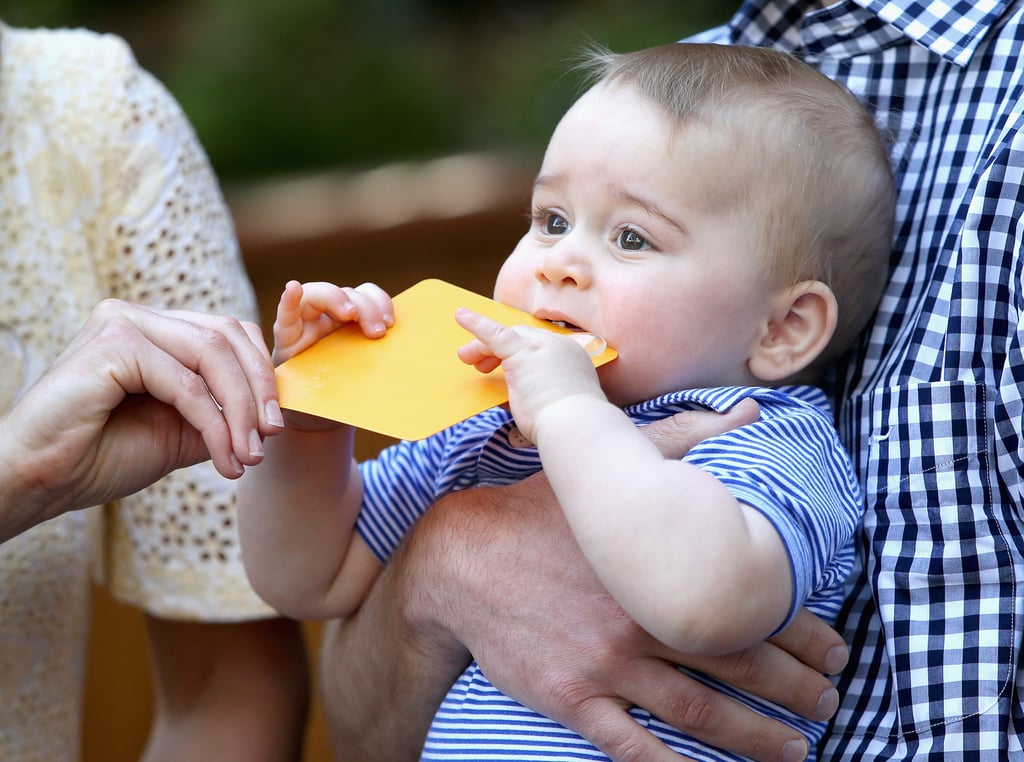 George's aunt, Pippa Middleton, on his personality [6]: "It's wonderful. He's amazing. He's a very, very dear boy. And he's brought a lot of pleasure and fun for all of us, the whole family. He's very characterful. He's sort of brought us all together, and we love spending weekends with him. He's very funny."
Kate on George's strength [7]: "He's got quite a strong grasp, so we were worried about [him meeting the Bilby in Australia]."
William on George's bath time habits [8]: "At the moment, bath time is quite painful, but hopefully donning a snorkel and mask might calm him down."
Prince Charles on George's love of nature [9]: "He's one of those characters, I think, who naturally, instinctively, likes to be outside. I'm intrigued to see if it lasts, but he loves being outside, which is encouraging."
William on what George's teen years might look like [10]: "I can see George being a bit of a bum sometimes out in the conservation world with his bangles and his sandals."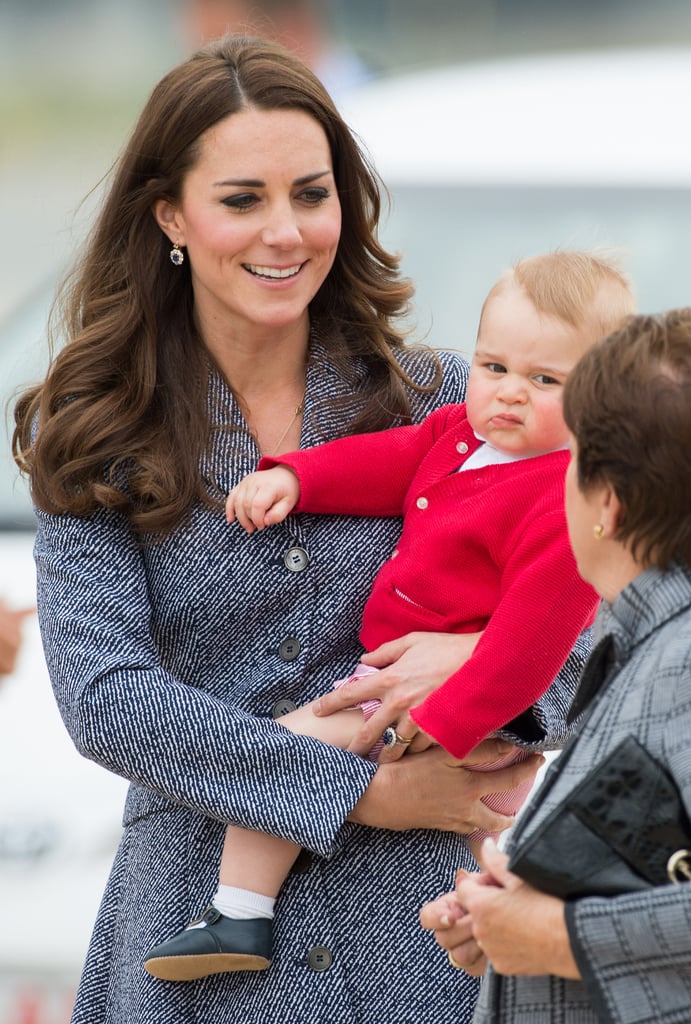 Prince Harry on George's celebrity look-alike [11]: "He looks like a young Winston Churchill."
William on George's resemblance to other royals [12]: "He's a little bit of a rascal, I'll put it that way. He either reminds me of my brother or me when I was younger, I'm not sure, but he's doing very well at the moment."
And he also thinks he looks more like Kate [13]: "He's got [Catherine's] looks, thankfully."
Camilla, Duchess of Cornwall, disagrees about his resemblance [14]: "She said that he looks absolutely gorgeous — that he doesn't really look like anyone else at the moment but that he's a really beautiful baby."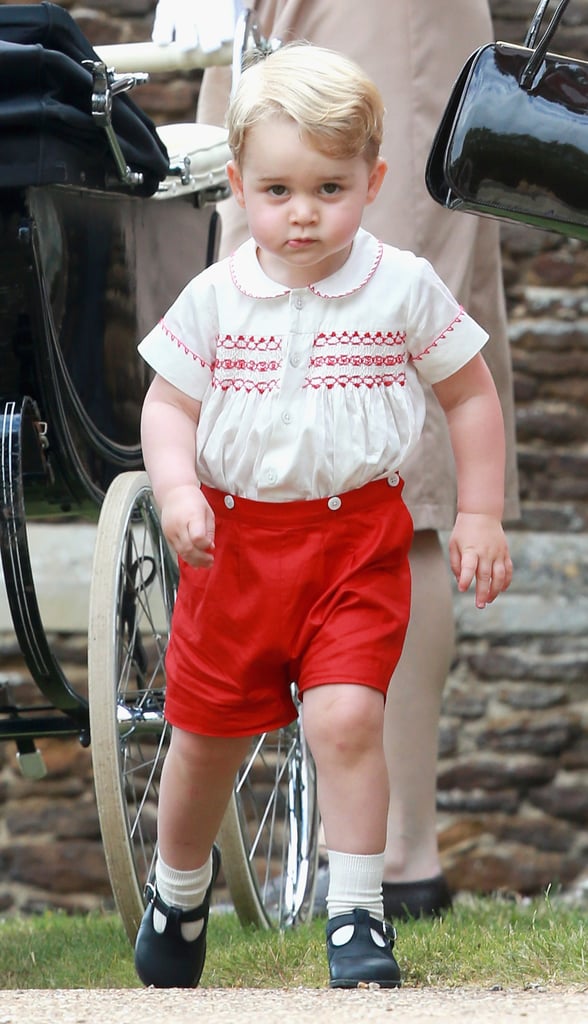 Prince William on George's personality [15]: "He's a little monkey."
Prince Charles on how he's a handful [16]: He told reporters that Princess Charlotte sleeps through the night and it's been much easier on Kate than it was with Prince George.
William on his son's energy: [17] He said Prince George "never stops moving."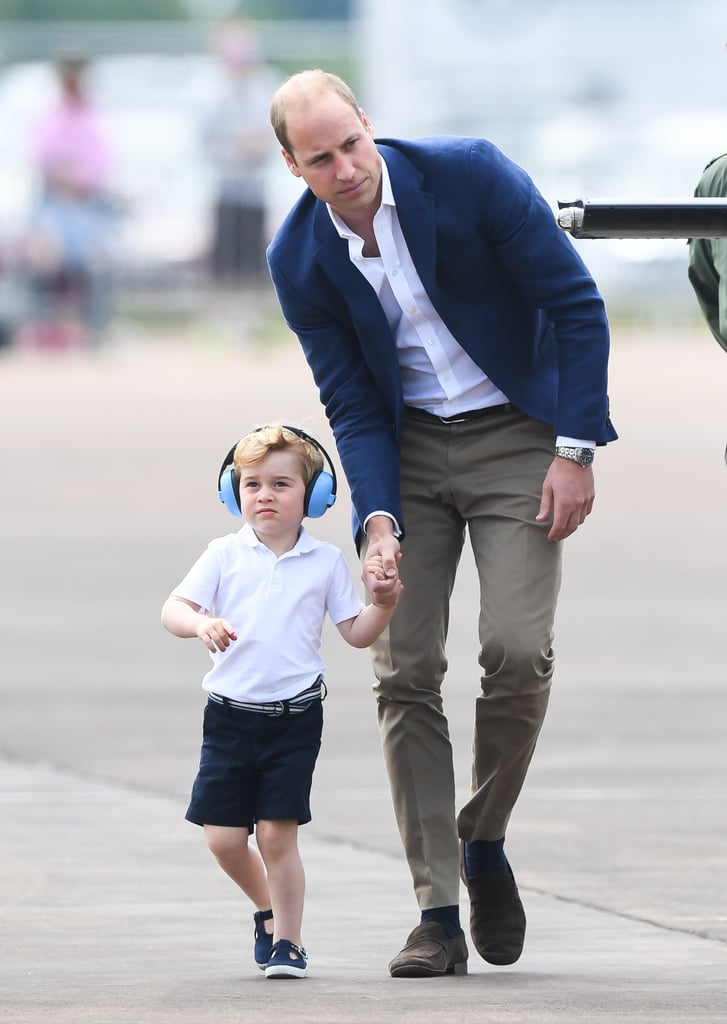 William on George's first Christmas [18]: "George will be bouncing around like a rabbit."
Kate on why George didn't go to India [19]: "Because George is too naughty. He would be running all over the place."
Kate on why she can't cook with George around: "When I try to [bake] with George at home, chocolate and the golden syrup goes everywhere. He makes so much mess. It's chaos. [20]"