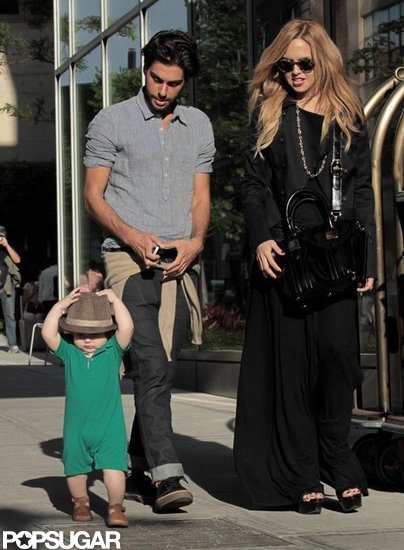 Jun 7 2012 - 10:48am
Rachel Zoe and her friend Joey Maalouf held hands with her son, Skyler Berman, yesterday in NYC. Sklyer showed off his walking skills during the afternoon out on the town, but also got a helping hand from Rachel, Joey, and his nanny when he needed it. Rachel has been spending some time on the East Coast lately for several fashion events, and has had her son close by her side during her stay in the Big Apple.
The stylist and designer has been hard at work in recent weeks, dressing model Karolina Kurkova at the Met Gala, making her latest QVC appearance, and attending the CFDA Awards just a few days ago. Despite the hectic schedule, she's also made time for fun and family. Rachel, her husband Rodger Berman, and Skyler attended last Saturday's Veuve Clicquot Polo Classic.