Raspberry & White Chocolate Pancakes
Raspberry & White Chocolate Pancakes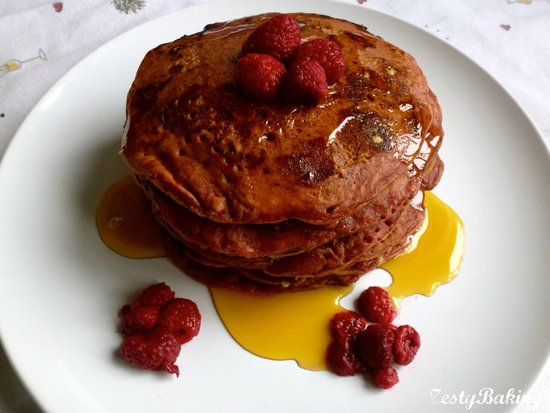 What do you get when you cross Pancake Day with Valentines Day? I don't know about you but to me it's Raspberry & White Chocolate Pancakes. The delicious tart raspberries are complimented by the melting sweetness of the white chocolate drops.
Drench a stack of these in golden syrup and serve with a few fresh raspberries... Yummy!
Check at the recipe on ZestyBaking.