We've got love on the brain — particularly small-screen love. So many couples have fallen in love on set (just check out all the actors who found love on movie sets [1]), and the same is true for TV stars. There are new couples like Morena Baccarin and Ben McKenzie, pairs we'll never forget (Seth and Summer!), and those you may not have even known were together (yes, Felicity and Ben were really an item), so check out these other TV couples who were together both on and off the small screen.
— Additional reporting by Laura Meyers
Emily VanCamp and Josh Bowman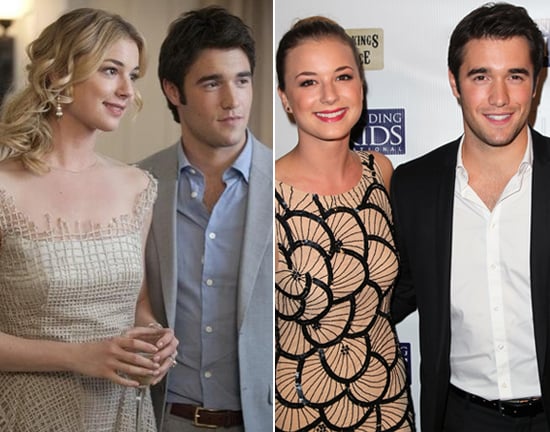 Their onscreen relationship was fraught with deception on Revenge, but there appears to be far less drama in the real-life romance of Emily VanCamp and Josh Bowman, who have been dating since 2012.
Blake Lively and Penn Badgley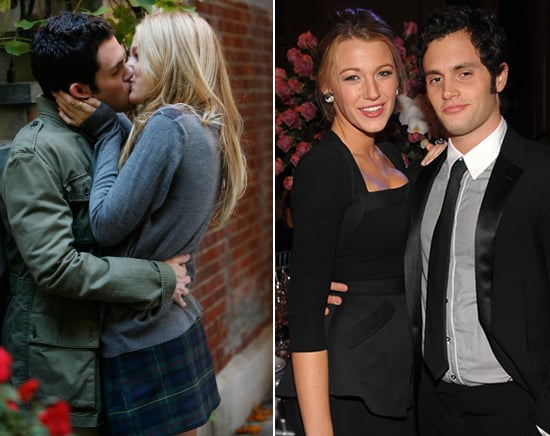 Gossip Girl's other golden couple, Serena and Dan, have several breakups and makeups over the series's run, but they ultimately end up together. While Blake Lively [6] and Penn Badgley [7] also fell in love in real life, their romantic destiny never led them back together.
Keri Russell and Scott Speedman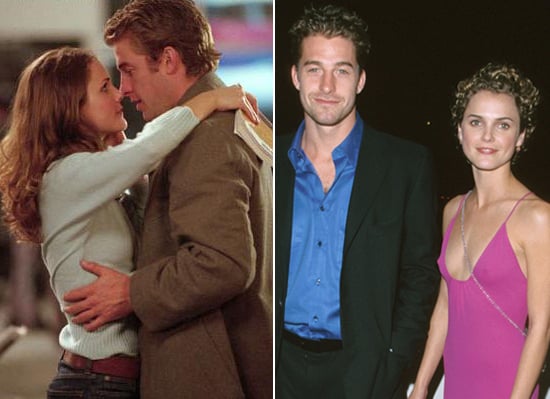 Felicity (Keri Russell [8]) was always torn between her love interests, Noel and Ben, but in real life, she chose Ben — well, the guy who played him, anyway. Scott Speedman [9] and Russell dated while the series still aired in the early 2000s.
Ginnifer Goodwin and Josh Dallas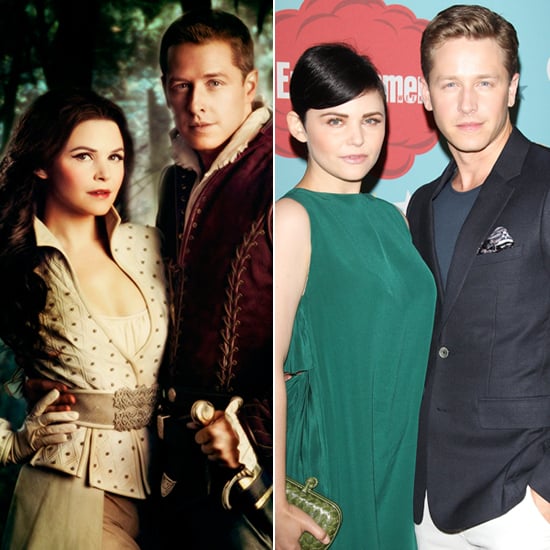 How sweet is this: not only do Ginnifer Goodwin [10] and Josh Dallas play a romantic-sounding couple on TV (Snow White and Prince Charming), but they're in love in real life, too — they got married [11] and have two kids together! What a fairy-tale ending.
Nina Dobrev and Ian Somerhalder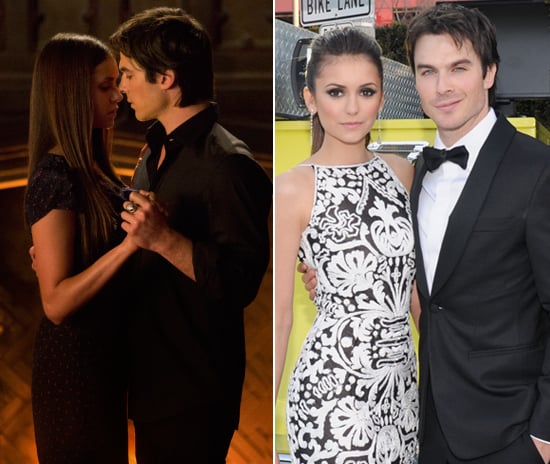 They were an on-and-off scorching-hot vampire couple on The Vampire Diaries, and Nina Dobrev [13] and Ian Somerhalder [14] were scorching hot in real life until a few years ago. Somerhalder has since married Nikki Reed [15], but we'll always have Mystic Falls.
Adam Brody and Rachel Bilson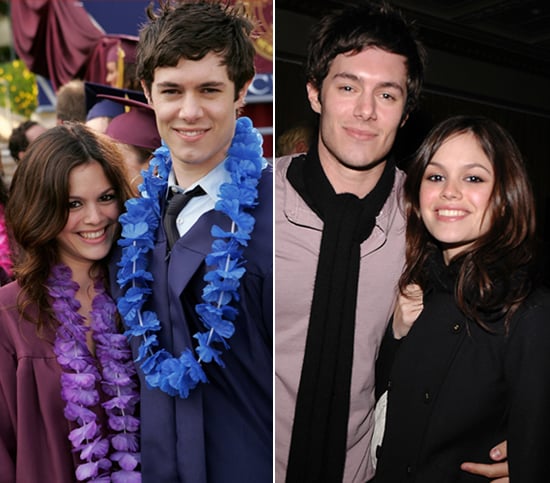 We still think of Seth and Summer as one of our favorite TV couples, and it was even sweeter when Adam Brody [16] and Rachel Bilson [17] dated in real life. But now Seth is married to Blair [18], and both have babies with their non-O.C. partners.
Chad Michael Murray and Sophia Bush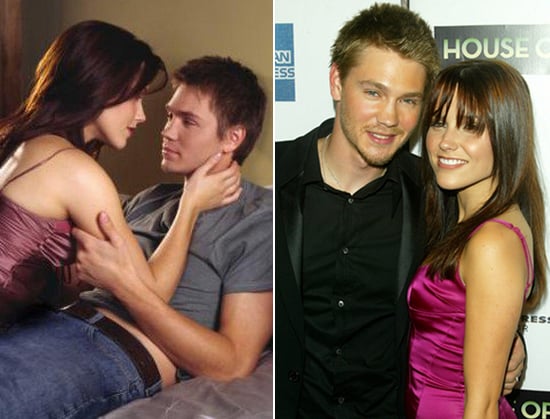 They were passionate high school couple Lucas and Brooke on One Tree Hill, and that passion carried over into a romance and eventual marriage for actors Chad Michael Murray and Sophia Bush. But unfortunately, much like their characters on the show, it wasn't meant to be, and they split up.
Jennifer Morrison and Jesse Spencer
The House M.D. costars dated on the show and tied the knot, too. But while their real-life counterparts also got engaged, they didn't make it to the altar.
Kat Dennings and Nick Zano
On 2 Broke Girls, Max and Johnny have a complicated flirtation, though in real life, Kat Dennings and Nick Zano seemed far less complicated. However, they broke up in 2014.
Alexis Bledel and Vincent Kartheiser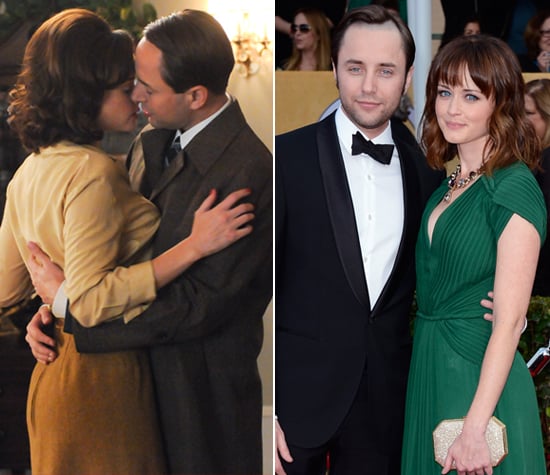 Their Mad Men love story isn't so romantic — Pete and Beth both cheat on their spouses. But in real life, Vincent Kartheiser and Alexis Bledel's situation lacks the scandalous aspect, and they secretly tied the knot in 2014 and have since welcomed a child.
Lisa Rinna and Harry Hamlin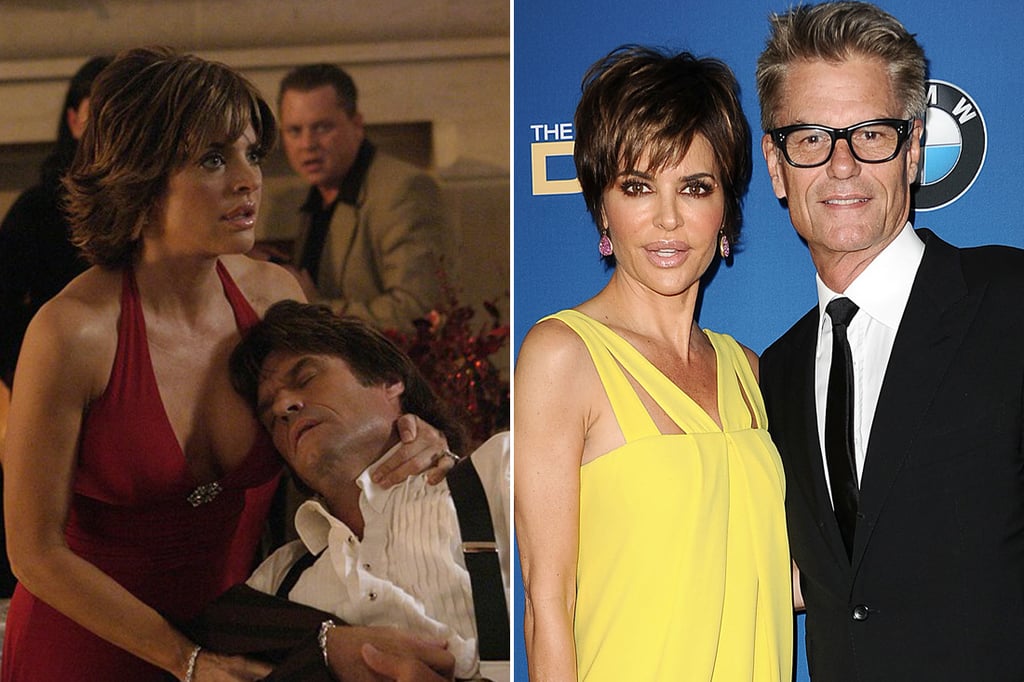 Lisa Rinna and Harry Hamlin were both on the long list of famous guest stars on Veronica Mars [19]. The real-life married couple played Logan's parents on the detective series. Too bad their onscreen marriage wasn't as successful as their real one!
Leighton Meester and Sebastian Stan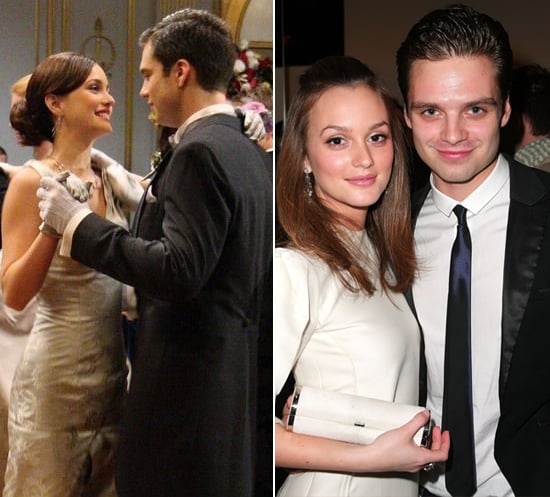 On Gossip Girl, Carter Baizen romances both Blair and Serena, but he has more of a legitimate relationship with Serena. However, the real-life legitimate relationship was between Leighton Meester [20] and Sebastian Stan, who dated for a couple of years while the show was still on.
Mila Kunis and Ashton Kutcher
It's almost too perfect that Jackie and Kelso are together. We loved their on-and-off relationship on That '70s Show, but we're glad their current pairing has led to a marriage and kids.
Anna Paquin and Stephen Moyer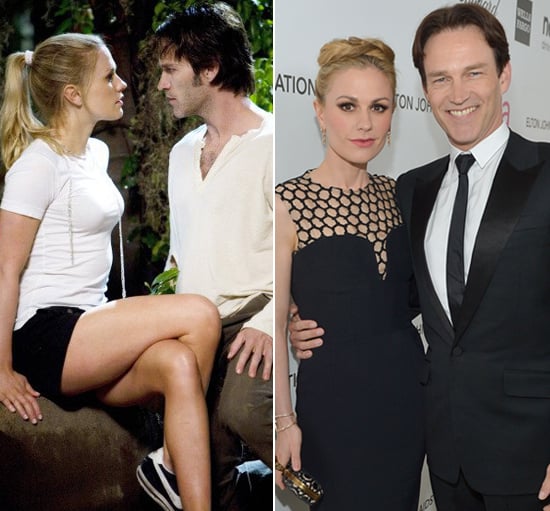 Bill and Sookie's vampire/human love affair didn't turn out so well for them on True Blood, but outside of Bon Temps, things are going quite well for Anna Paquin [21] and Stephen Moyer [22] — the married pair now have a couple of kids. I still wonder if he calls her "Sookeh" at home.
Amy Poehler and Will Arnett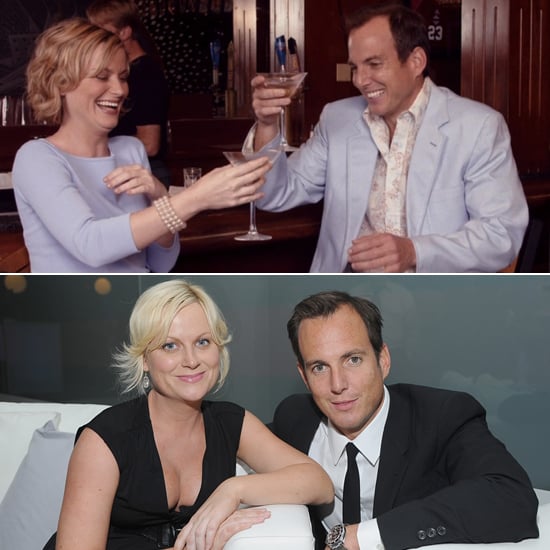 Arrested Development's George — aka "Gob" — marries a seal dealer who eventually joins the army to avoid her feelings for Gob's brother-in-law, Tobias. The quirky duo are played by then-married couple Will Arnett [23] and Amy Poehler [24], who started dating in 2000, got married in 2003, and announced their separation in September 2012.
Jerry Ferrara and Jamie-Lynn Sigler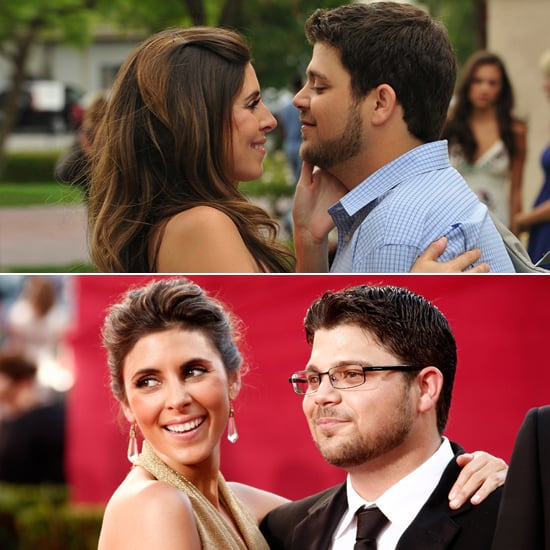 On Entourage, Turtle doesn't have the easiest time catching the ladies' attention — until he starts dating Jamie-Lynn Sigler, who plays herself. After her guest-starring role in 2008, the couple stayed together off screen until 2009.
Jason Segel and Linda Cardellini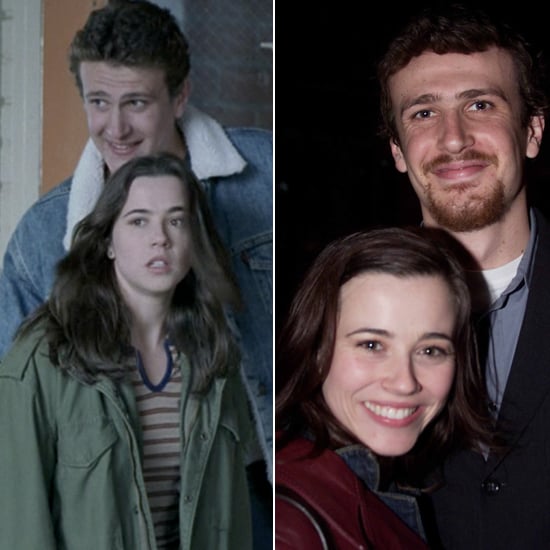 In the cult hit Freaks and Geeks, Nick — one of the freaks — can't help but pour all his energy into Lindsay. In real life, Jason Segel [25] and Linda Cardellini ended up dating for a few years after the show was canceled.
Ben McKenzie and Morena Baccarin
On Gotham, Ben McKenzie and Morena Baccarin have a relationship threatened by dastardly villains at every turn, but in real life, they're blissfully together and have a baby [26].
Alexis Bledel and Milo Ventimiglia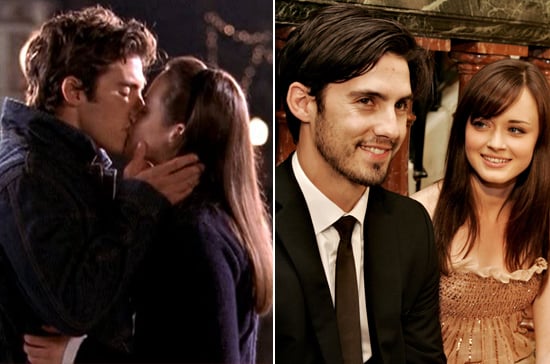 Fans loved the dramatic relationship between Rory and Jess on Gilmore Girls, and apparently there was something real about that onscreen chemistry — Alexis Bledel and Milo Ventimiglia [27] dated for four years between 2002 and 2006.
Jennifer Garner and Michael Vartan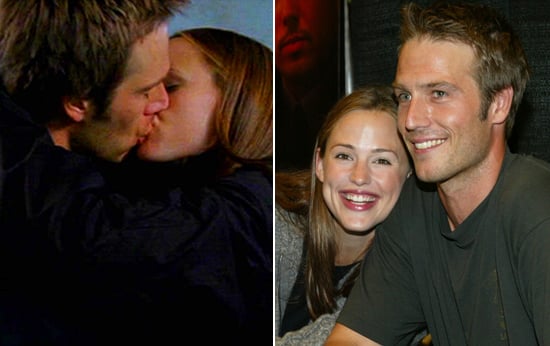 On screen, Alias characters Sydney and Michael worked together as part of a top-secret branch of the CIA. There was nothing secret about Jennifer Garner [28] and Michael Vartan's offscreen romance, though — the pair dated for a little over six months in the wake of her 2003 divorce from Scott Foley.
Melissa Benoist and Blake Jenner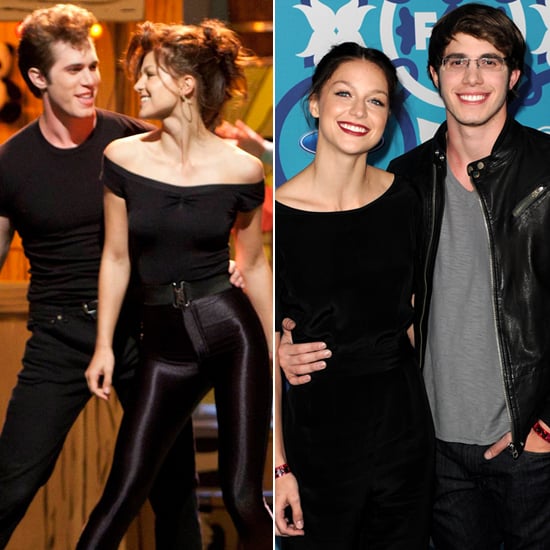 Her character Marley may have chosen another guy over him on Glee, but in real life, Blake Jenner is the one who Melissa Benoist wants. The pair quietly dated and surprised everyone when they got engaged in 2013 and then married a year later.
Rose Leslie and Kit Harington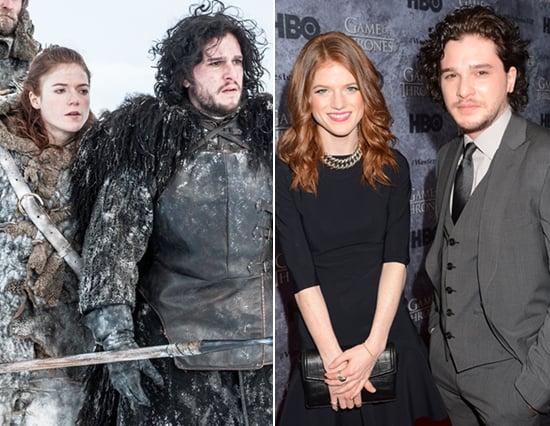 Ygritte and Jon Snow fall in love in season three and then break up, Game of Thrones style — she shoots him full of arrows. Rose Leslie and Kit Harington have dated on and off [29] for the last few years, and we're rooting for them — but, either way, we sincerely hope there are no arrows involved.
Tea Leoni and Tim Daly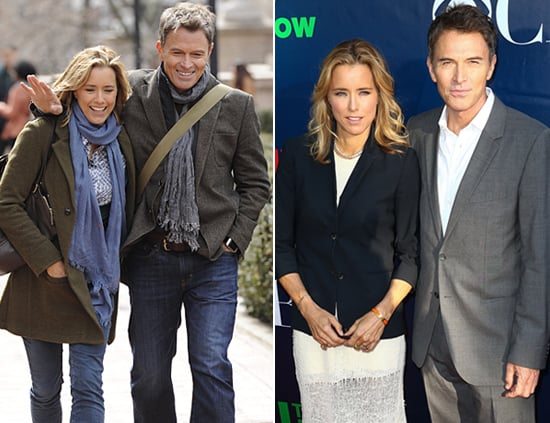 They play a married couple on CBS's political drama Madam Secretary, and the show brought these two together as well. They've been dating since 2014.
Maggie Q and Dylan McDermott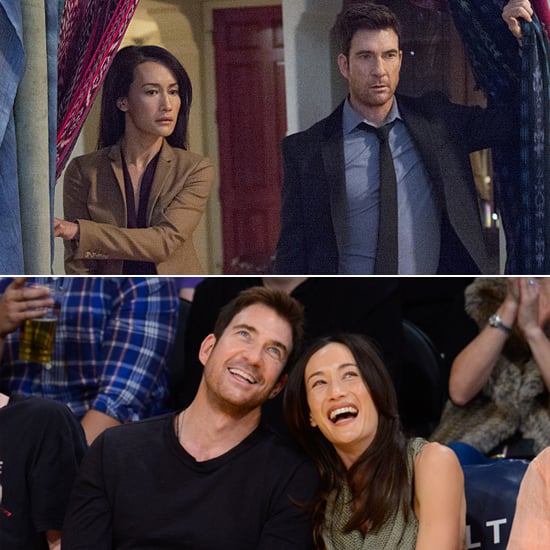 As partners on CBS's Stalker, Maggie Q and Dylan McDermott found something far more savory than the crimes they chased on screen: each other. The two stars met on set and announced their engagement [31] in 2015.
Matthew Rhys and Keri Russell
Their relationship is fraught with espionage and disguises on The Americans, but for the couple who play the Jennings duo, Keri Russell [32] and Matthew Rhys, things are far more simple. The couple have been quietly dating and had a child together [33] in mid-2017.