The red carpet at the Golden Globes is always a glamorous place to be, but with all the gorgeous couples [1], stunning gowns [2], and sexy guys [3], it's easy to miss some of the most fun moments. Did you see Leonardo DiCaprio [4]'s run-in with Kerry Washington or Reese Witherspoon [5]'s moment with Jonah Hill [6]? Scroll down for those and more can't-miss shots from before the show:
There Were Hot Guys Serving Champagne
And Hot Couples Drinking It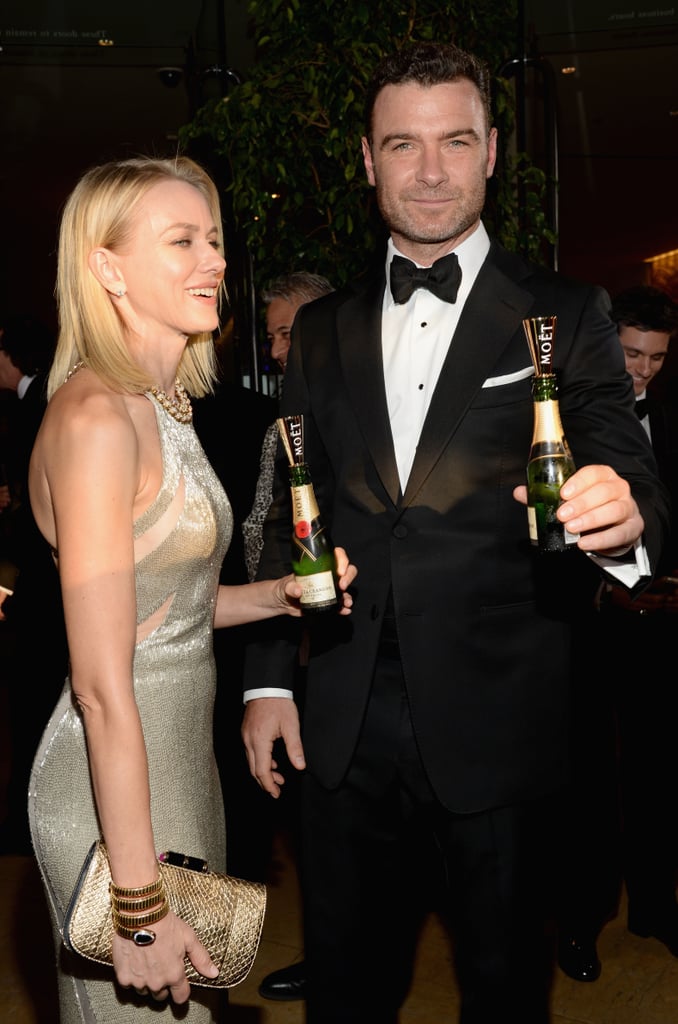 Kevin Spacey Even Grabbed a Bottle With Moet & Chandon's Vice President, Ludovic du Plessis
Sandra Bullock Got Animated With Michael Douglas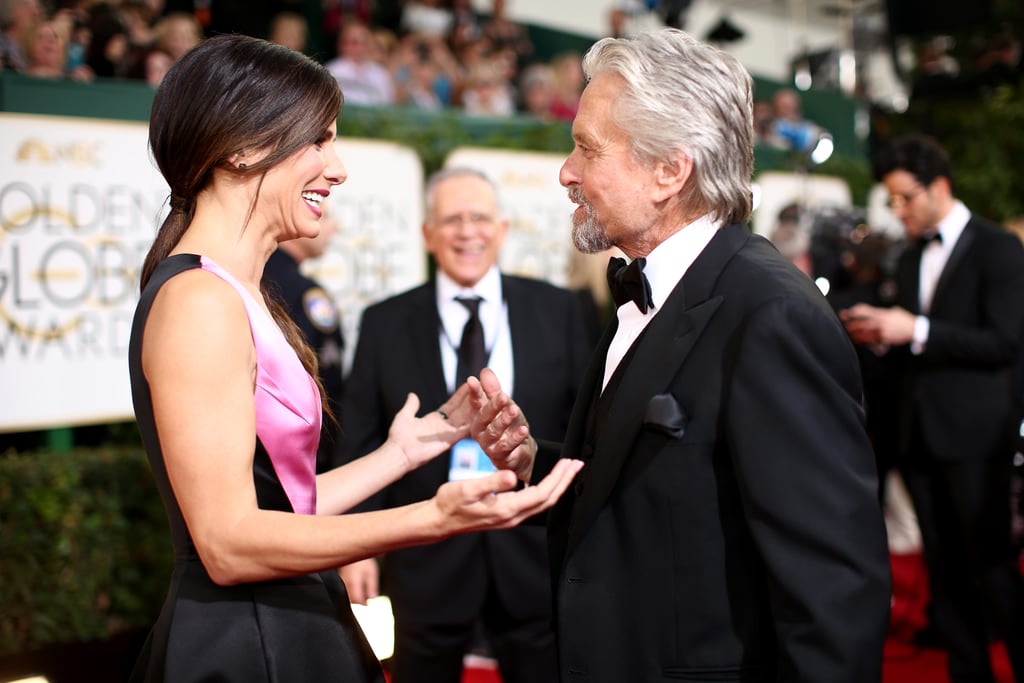 After Posing With Emma Thompson and Her Daughter Gaia
Jennifer Lawrence Met Up With Jessica Chastain
Kerry Washington Debuted Her Bump . . . and Her Lurking Bodyguard
Oops! Michael Douglas Photobombed Rob Lowe and His Wife
Miss Golden Globe Sosie Bacon Arrived With Her Parents, Kyra and Kevin.
This Guy Wore Google Glass
Reese Witherspoon Couldn't Keep Her Eyes Off Jonah Hill
Or Her Hands Off Allison Williams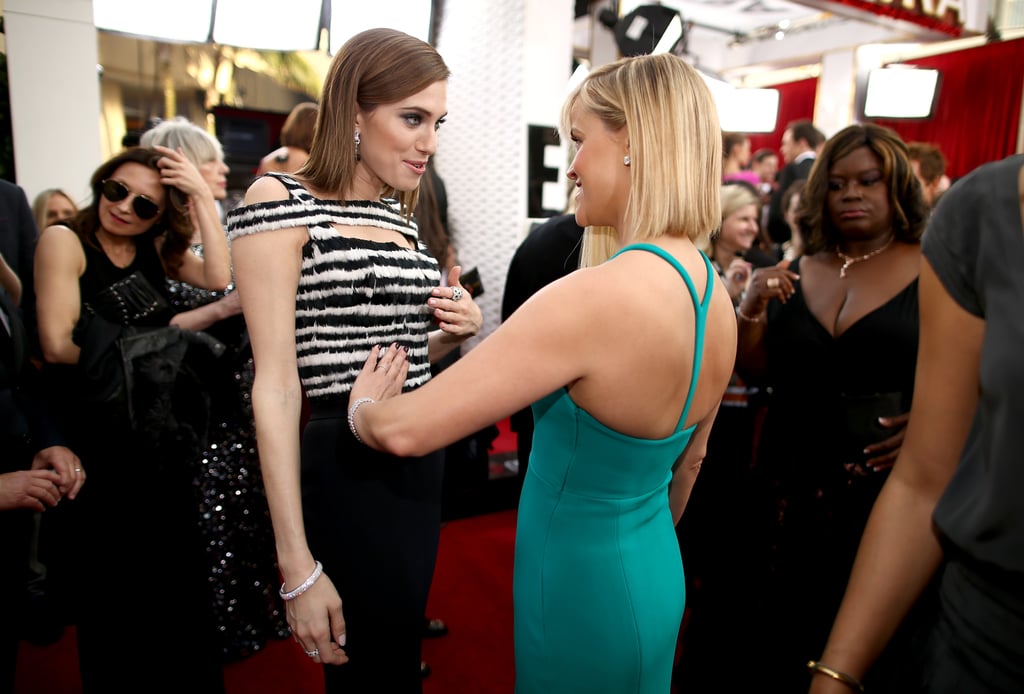 Johnny Galecki Was There
Hosts Tina Fey and Amy Poehler Separated For Solo Shots
Later, Amy Buddied Up With Chris Pratt
Amber Heard Got Sexy . . . Alongside Her Dad, David.
Megan Mullally's Hair
Leonardo DiCaprio Chatted With Emma Thompson.
And Congratulated Kerry Washington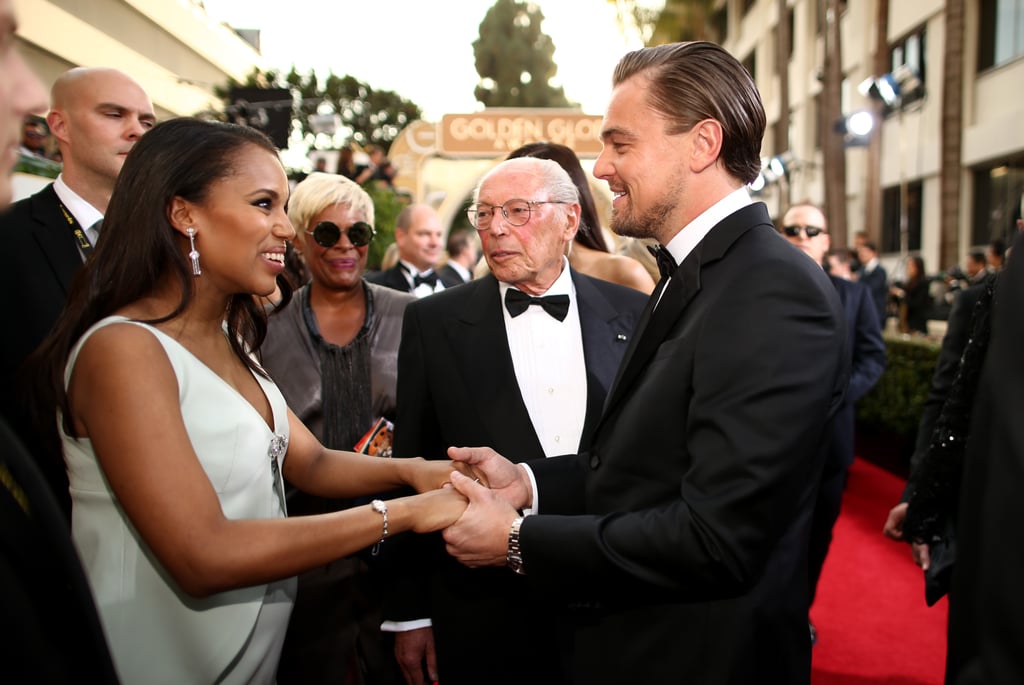 Aziz Ansari and Rashida Jones Found Each Other in the Middle of Madness
Hot Guys Usher and Orlando Bloom Made an Appearance
Lena Dunham Was in the Middle of a Dern Family Sandwich
Olympian Apolo Ohno Was There
Kelly Osbourne Puckered Up to George Kotsiopoulos
Julianna Marguiles Stopped Traffic For a Smiley Pic