Reese Witherspoon [1] continued her stay at the The Modern Honolulu over the weekend, soaking up the sun in two different bikinis [2]. Reese lounged on her balcony in a green floral Seafolly suit and later popped up poolside in a purple look. She and her husband, Jim Toth, traveled to Oahu to attend the wedding of Justin Bartha and Lia Smith [3] on Saturday. Jim, who is Justin's agent, and Reese weren't the only stars in attendance, since Jesse Eisenberg and Justin's Hangover costar Ken Jeong also witnessed the tropical nuptials. The celebrity gathering comes just ahead of a busy time in Hollywood, since award season kicks off with the Golden Globes on Sunday. Reese will get in on the fun as a Golden Globes presenter — make sure to fill out a Golden Globes ballot [4] for a chance to win $1,000 to Sephora!
Reese lounged on her balcony.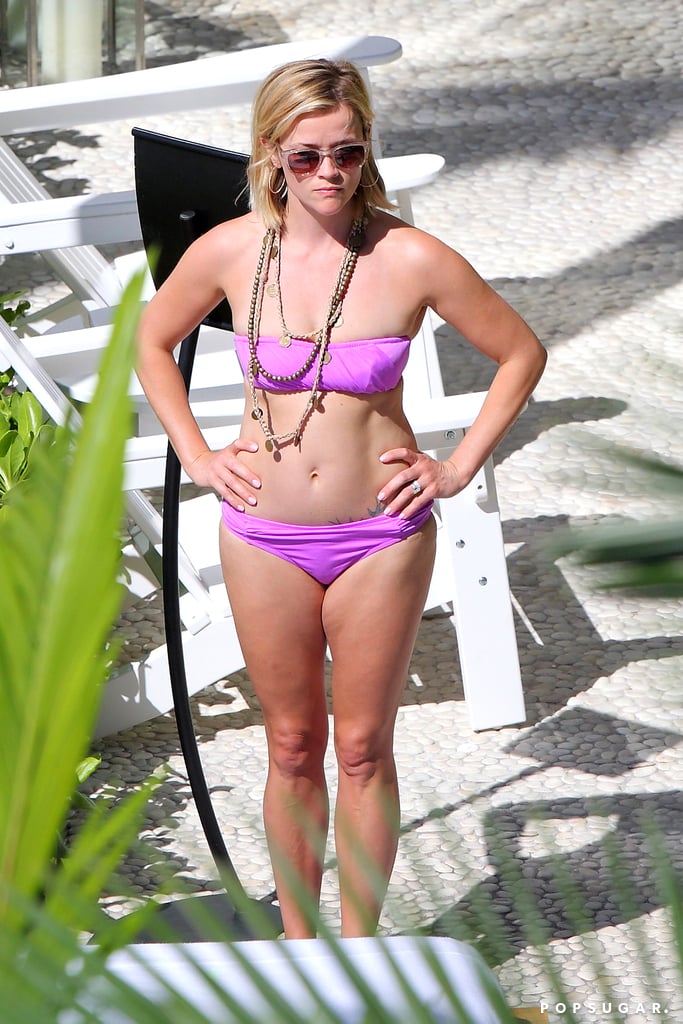 Reese showed off her figure in a bikini.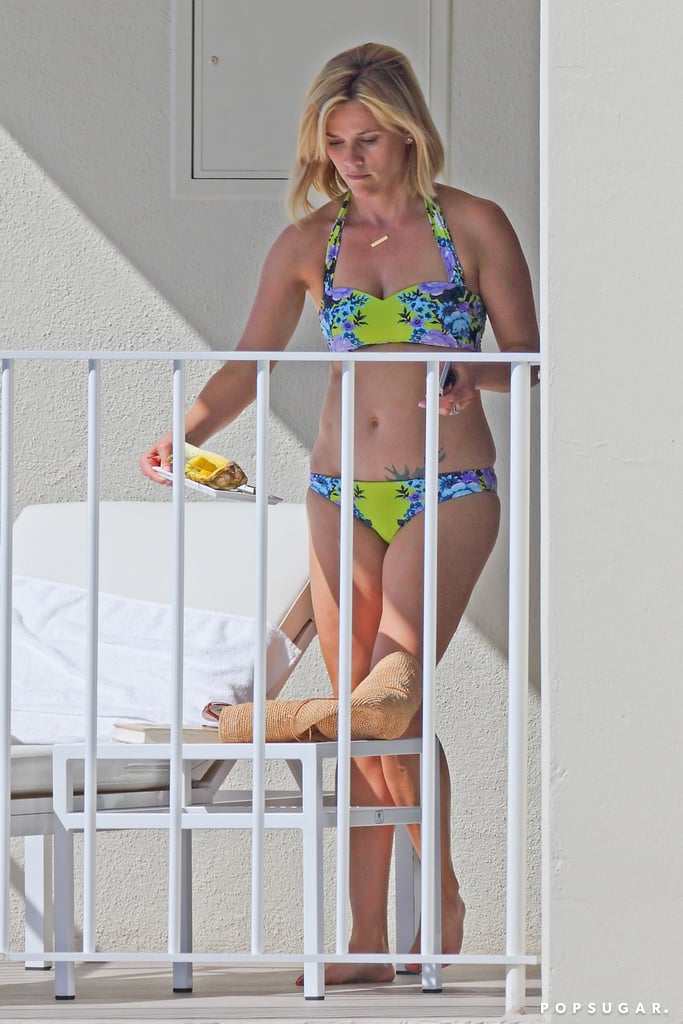 She wore a bright bikini.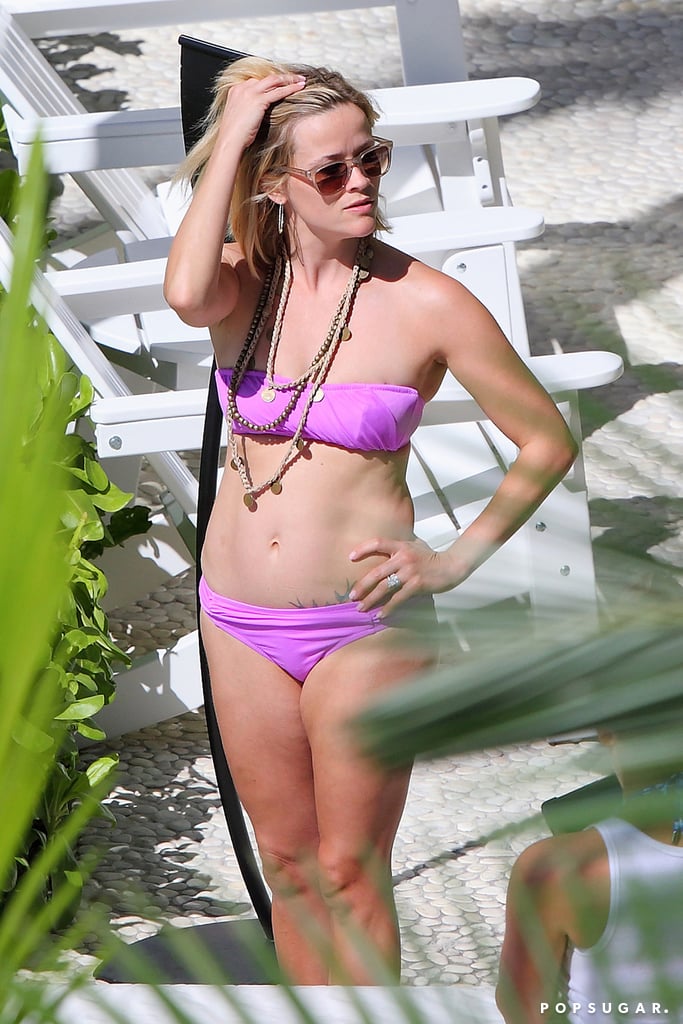 She wore a two-piece in Hawaii.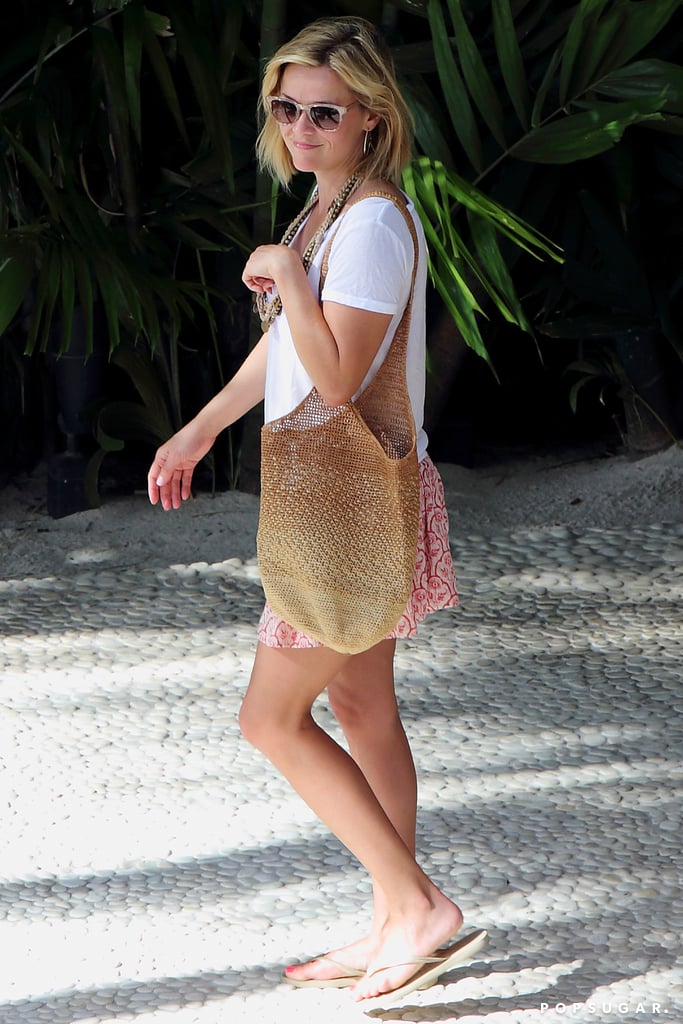 Reese covered up to head back inside.
Reese got to tanning in Hawaii.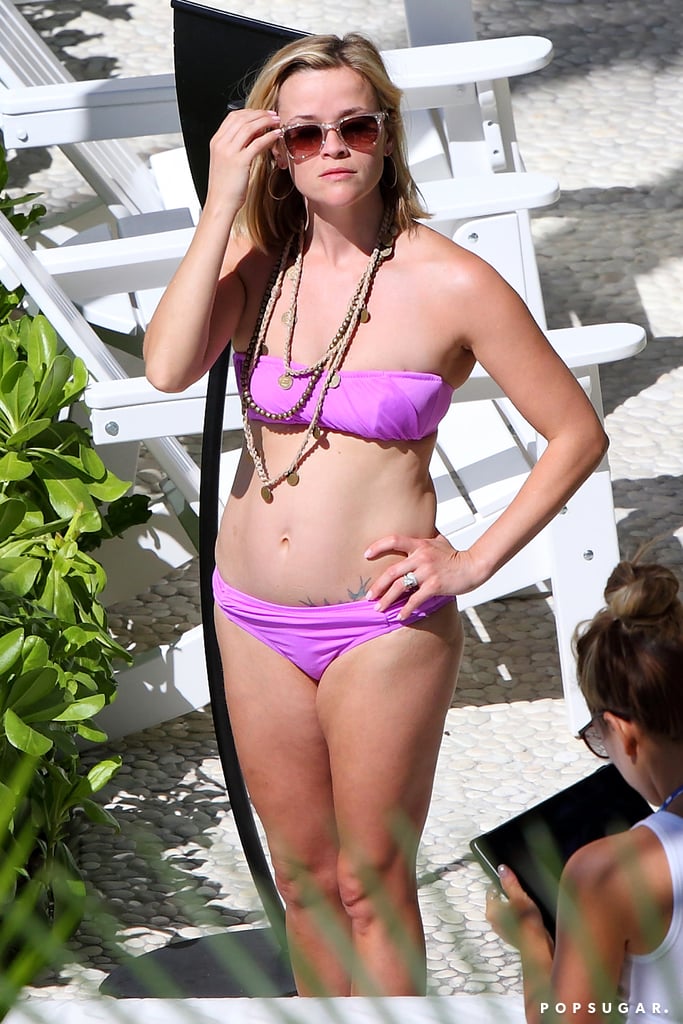 She switched things up in a purple suit.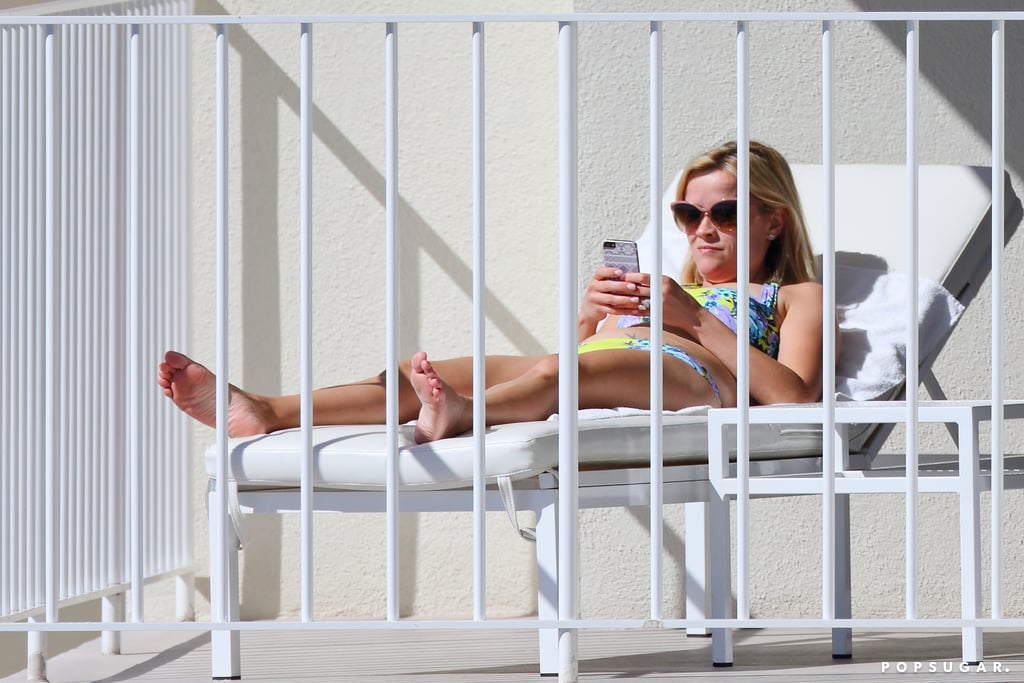 She checked her phone in the sun.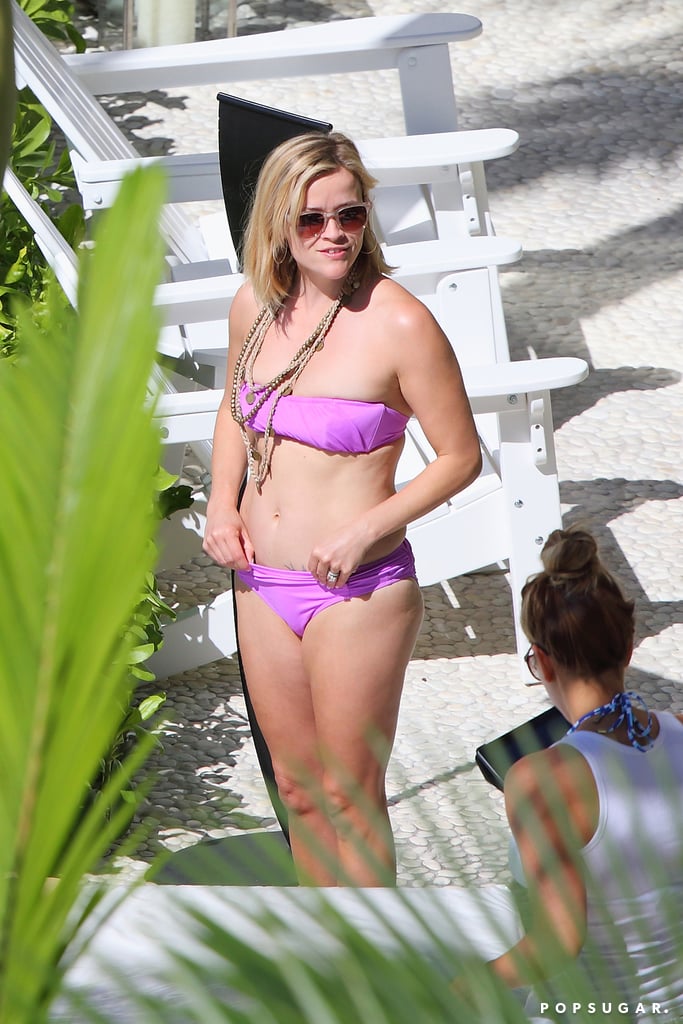 She soaked up the sun poolside.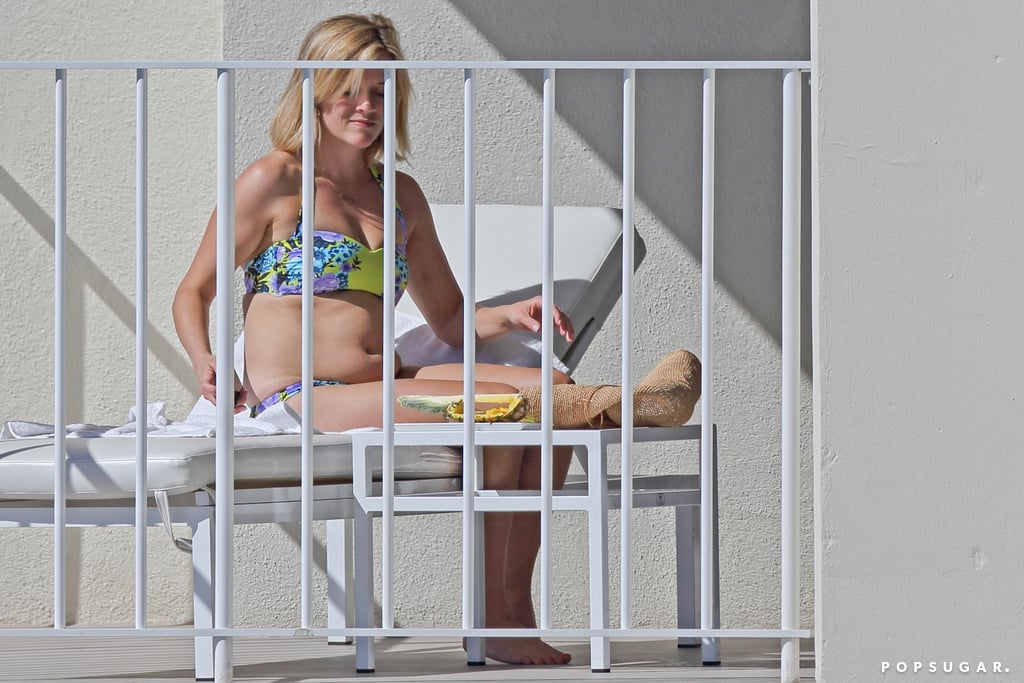 Reese hung out in the sun.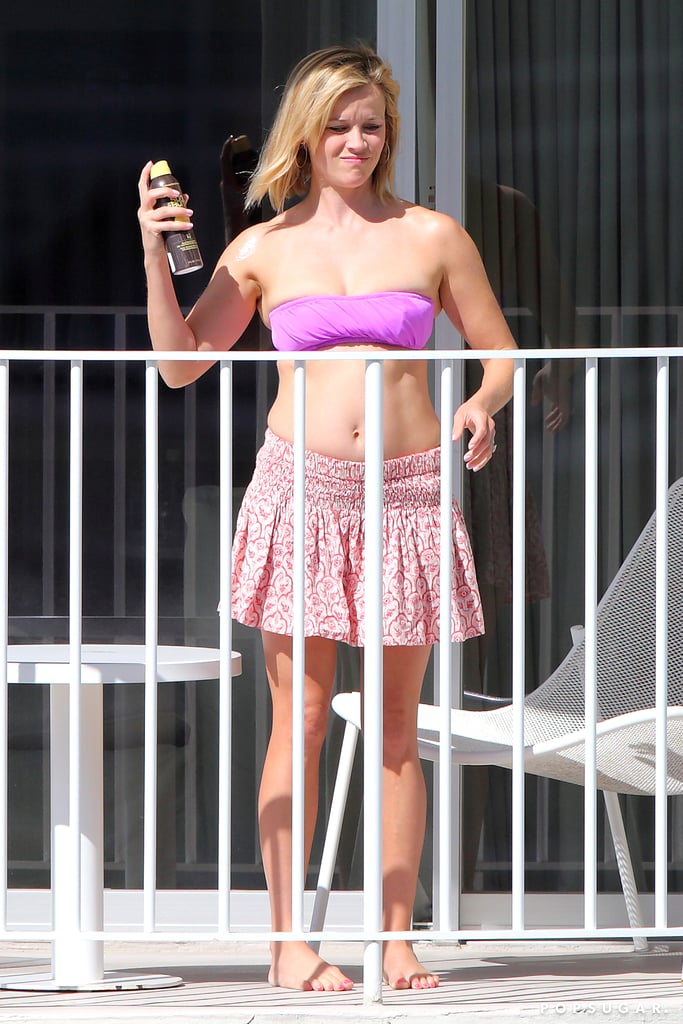 She sprayed her hair outside.
Reese stretched out on a lounge chair.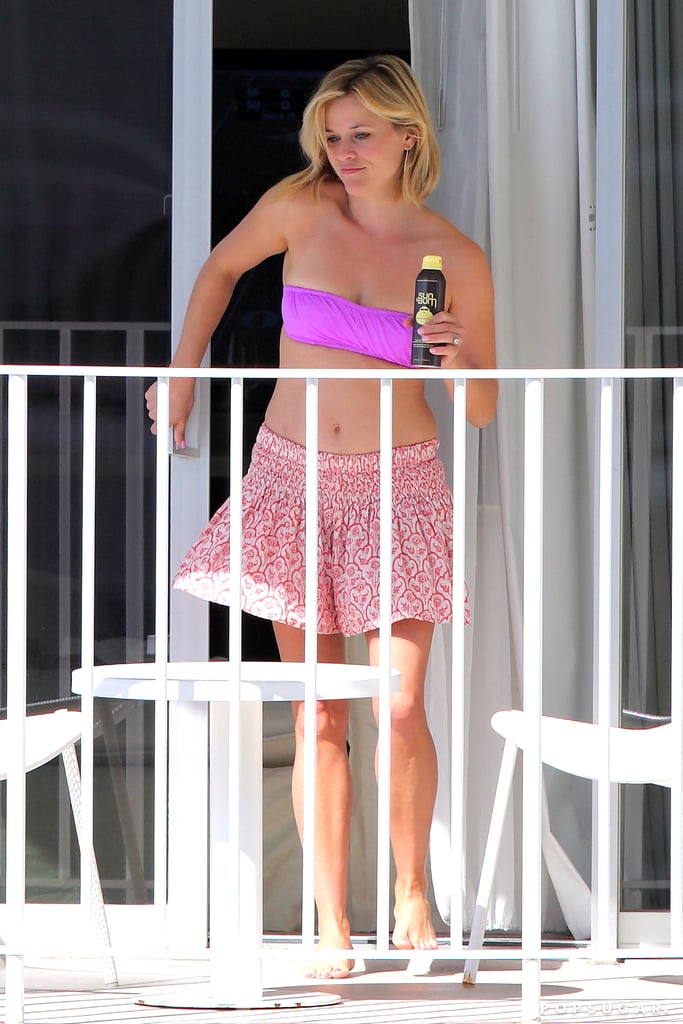 Reese stepped onto her hotel balcony.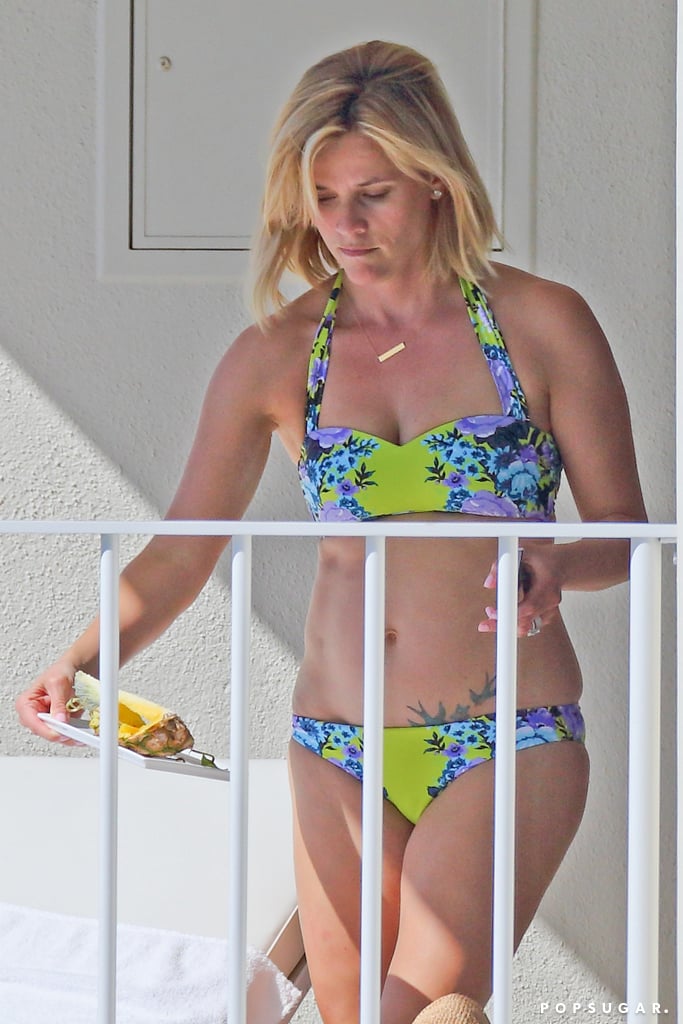 Reese wore a floral bikini.