Reese Witherspoon [1] partied it up while on vacation in Capri, Italy, with a group of girlfriends on Wednesday night. The actress and her pals stopped by the Taverna Anema e Core where house musician Guido Lembo was performing with his band. Reese was all smiles during the outing and was clearly having a good time; she danced the night away with drink in hand to Gloria Gaynor's "I Will Survive" and even gave lucky Guido a kiss on the lips. After the fun evening, Reese was seen walking outside with one of her friends. When asked about the video [2] of her getting down with her bad self during the party, Reese told Entertainment Weekly [3] that she had no idea the clip had gone viral, adding, "I have to say I am a lot of fun to hang out with. I like to have fun and I enjoy it, man. I would wanna sit next to me at an awards show!"
While we haven't spotted too much of Reese this Summer, she has been keeping busy since wrapping filming on the cop comedy Don't Mess With Texas with Sofia Vergara and was recently out and about in LA showing off an adorable pair of street-style looks [4]. Reese has also been getting a lot of buzz lately since the trailer for her upcoming film Wild was released [5] last month. For now though, keep reading to see the stages of Reese's fun night out in Italy.
The "Party Over Here!" Glass Raise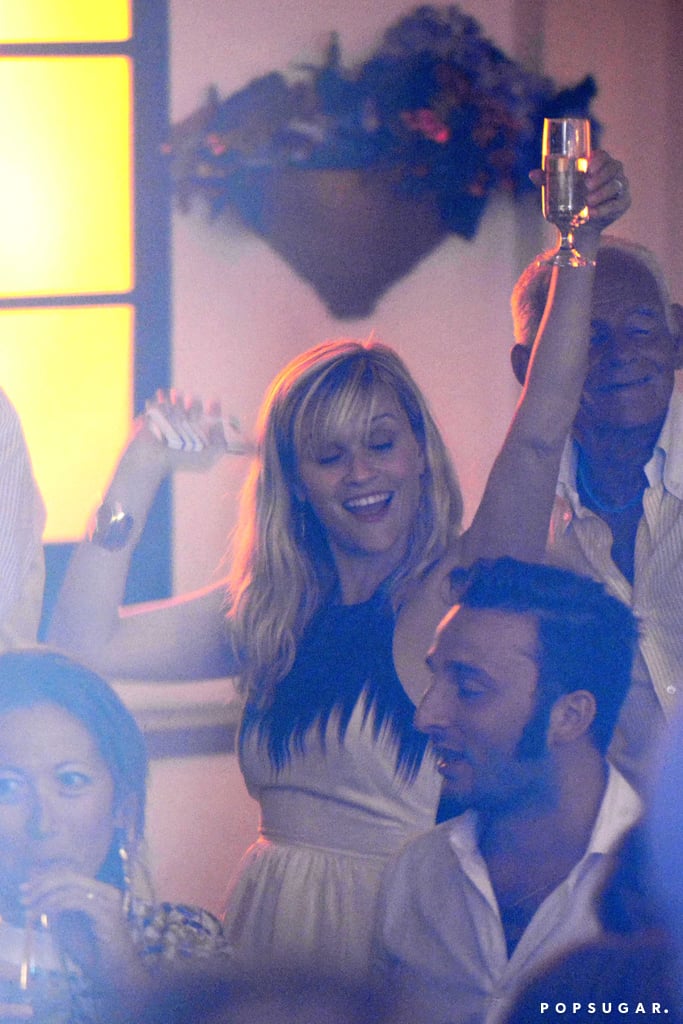 Nothing like whipping your hair back and forth with a drink in the air, you know?
The "OMG, This Is My Song!" Microphone Grab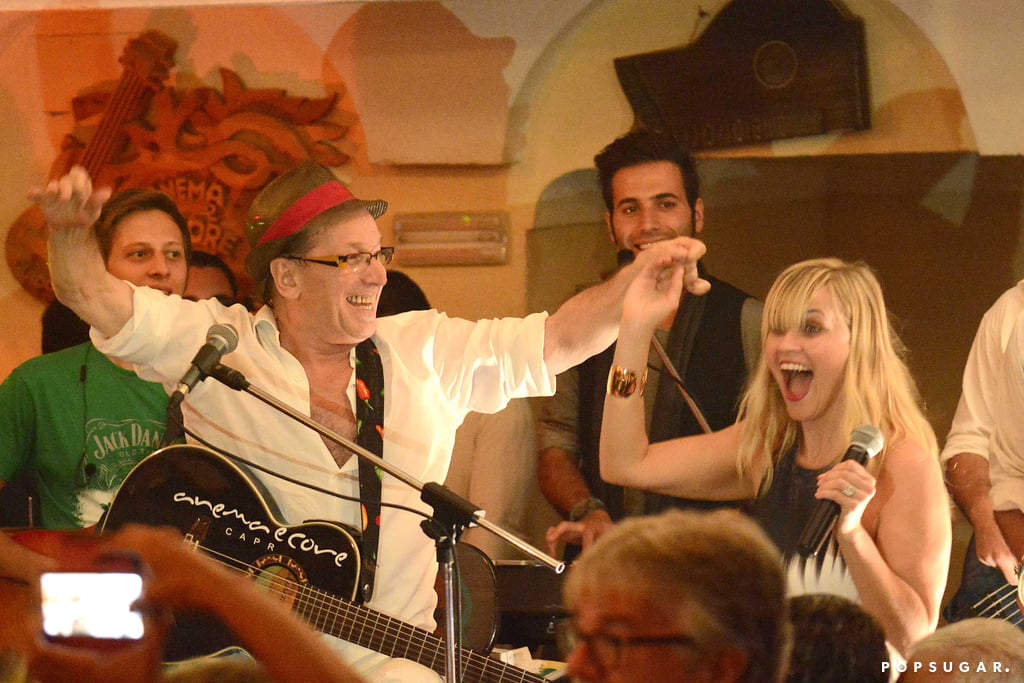 Come on, you know you've done this.
The "I'm With the Band" Onstage Smooch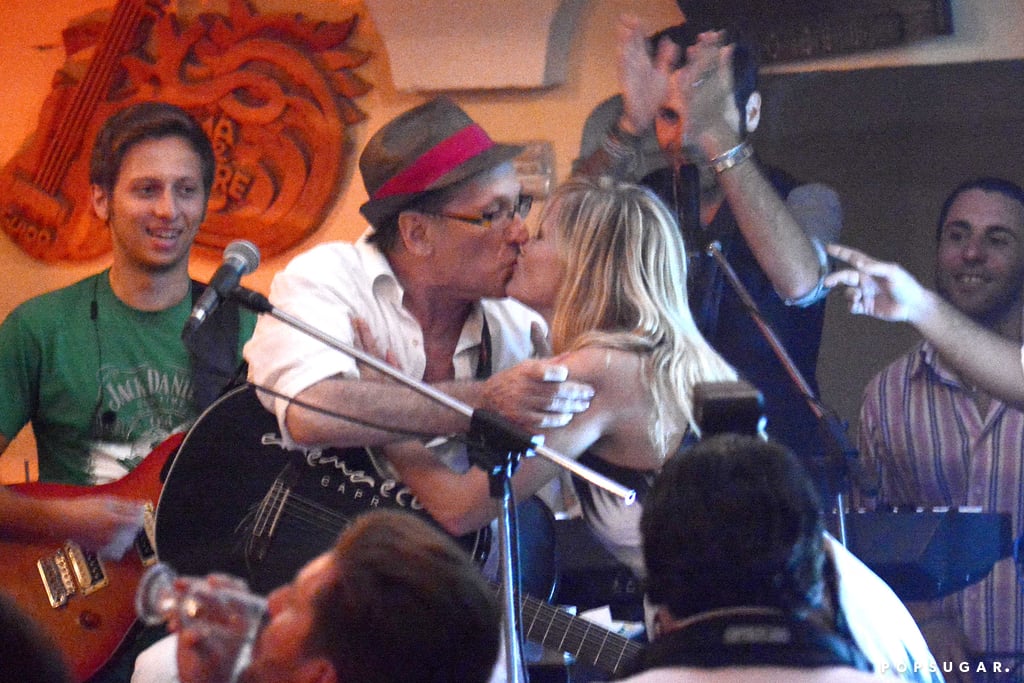 Jumping on stage with the band almost always leads to kissing one of the musicians.
The "You Guys, That Was SO Much Fun" Hand-in-Hand Walk Home
How else are you supposed to reflect on all the fun stuff that happened 30 minutes ago?