Renee Zellweger's Luggage Arrives!
Renee Zellweger's Luggage Arrives!
As I clearly didn't know beforehand, there was a reason why Renee went super casual on the red carpet at a Czech film festival last week -- the airline lost her luggage. Always the trooper, she just went to the event wearing the clothes she flew in. Props to her for still attending the screening. Well, it looks like by the weekend she got her fancy dresses back (or went on a quick shopping trip) in order to present a screening of her cute movie, Miss Potter and hand out an award at the festival. Jeans & a t-shirt or in a LBD -- I would just prefer it if she smiled more.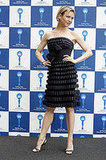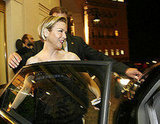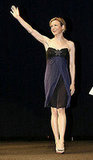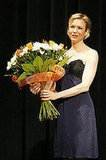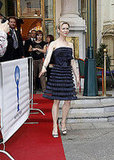 To see more pics of Renee in her cute dresses just read more