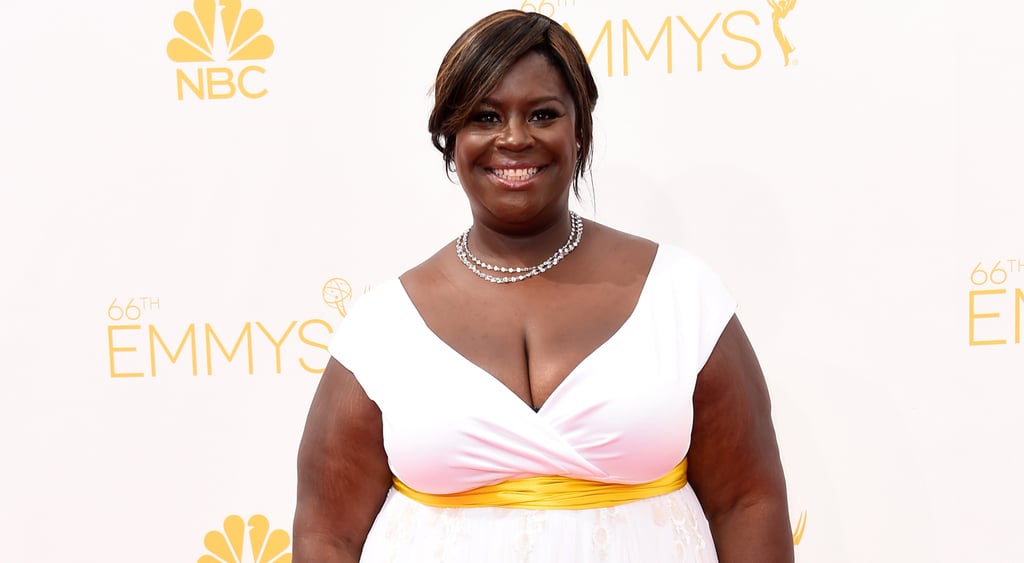 Parks and Recreation star Retta attended the Emmy Awards [1] on Monday night, but her glamorous night wasn't without a few bumps. The actress live-tweeted her interactions with an annoying seat-filler during the show, providing some hilarious entertainment for her many followers. Read her tweets below.
This clown next to me tried to tell me I was in the wrong seat (HE IS) and now wants to take a pic with me. #Ass [2] #ByeFelicia [3] #Emmys [4]

— Retta (@unfoRETTAble) August 26, 2014 [5]
This fool just asked how'd I get on Parks and wants to know if he can get TV work from doing extra work. #KillMe [6] #Emmys [7]

— Retta (@unfoRETTAble) August 26, 2014 [8]
Now this clown ass just asked me 2 FOLLOW HIM ON INSTAGRAM. #BitchPlease [9] I'm about to get his ass bounced. #FuckinUpMuAwardShowVibe [10] #Emmys [11]

— Retta (@unfoRETTAble) August 26, 2014 [12]
#MissionAccomplished [13] It was very white of me to sic security on him but I'm wearing white & sitting in the 2nd row. #KeepItClassy [14] #Emmys [15]

— Retta (@unfoRETTAble) August 26, 2014 [16]
After Monday's show, the target of Retta's tweets outed himself on Twitter as Alexandrew "Alex" Khazai. He claimed that he wasn't a seat-filler, but he didn't offer up the reason why he was seated in such a great spot among celebrities like Retta nor why he was asking her for advice about extra work. (Alex's various social media profiles list him as an aspiring nail-art entrepreneur, clothing designer [17], and student at UCLA [18].) He quickly got nasty with Retta, hurling racist and sexist abuse at her and attempting to mock her size. True to classy form, Retta responded by merely retweeting his barrage of negative tweets without comment. However, she did issue a thoughtful response [19] to one critic who complained when she said she "pulled a white move" and got Alex ejected from his seat.