Rihanna's Trends for everyday!
Rihanna's Trends for everyday!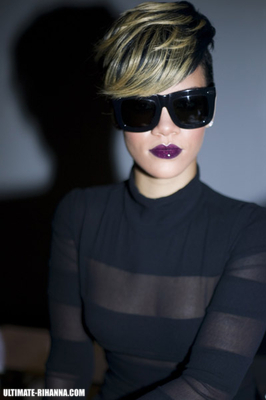 Now we all know that Rihanna's fashion sense isn't meant for everyday women, but that doesn't mean we can't copy her make up trends. I even did my own vergen of her star tattoo. In this photo, I love her overall look, but her glossy purple lip is Fierce and BOLD to say the least. Now I know the dark colors are only ment for the Fall, but I am loving this look and WILL carry it all the way to Winter. That's just the kind of girl I am...lol So I'm using about five different lip products two are bold and two are not so bold...
- Burt bees wax super shiny lip gloss in "sweet pink"
- Burt bees wax lip shimmer in "champange"
- M.A.C lipstick in "Mystic"
- M.A.C lipstick in "faultlessly"
- M.A.C creme lip liner in "plum royal"
- Nyx lipgloss in "black"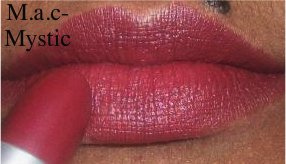 I have shown Mystic before in my reds and purples lip look. With a satin finish, Mystic is one of those lipstick that don't need any lip gloss. which I love! In this photo, its of a reddish hue, but in person it's a mauve purple. I consider this lipstick wearable for all women, daytime or night time.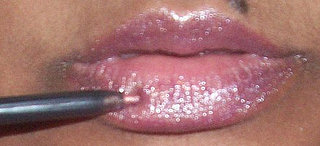 So this one is super shimmery and you may have already guessed which lip product I used. Yep its the lip shimmer by burt bees. I first went over my lip with MAC's lip liner in the plum royal color. I love the shiny and shimmer of this lip!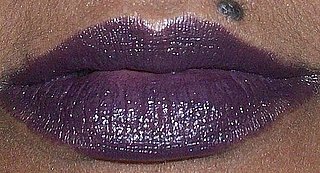 I know its the EXACT  shade of Rihanna's lip. I didn't know it until I bought it. M.A.C's faultlessly is on stands now at the mac counter. Its from the f/w 09 collection. This one is for the bold girls who don't mind all shades of lipsticks instead of the typical pinks and browns. Me personally, I love fact that its an amplified finish and we all know those lipsticks really don't need a gloss! As you can see, its shiny by itself.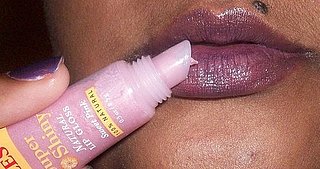 If faultlessly is too bold for you ladies by itself, then this is what it look like when you blot it and apply a pink shiny lipgloss to it. I used the burt bees super shiny gloss... I already know girls will wear this lipstick sheer.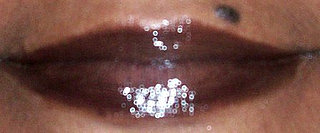 I couldn't get my camera to focus on this black lip gloss. I was super happy my local beauty supply store sold this NYX lippie. We all know mac sales the black lipstick and gloss, but I gotten this one for just 4 bucks! as you can see its not that bad.  I'm definately saving all these dark lip trends for Winter... My logic is, that its a great balance for the bright white snow and a dark lip.
THANKS FOR VIEWING!