Roasted Butternut Squash, Ricotta and Sage Crostini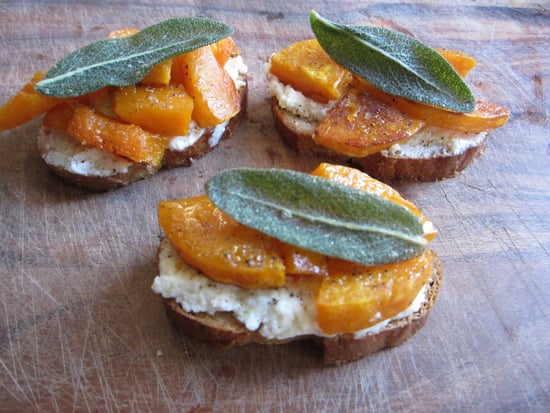 These butternut squash crostini's are served on a whole wheat baguetta with a part-skim ricotta and lemon zest spread.  The ricotta compliments the squash and gives it a soft fluffy cheesy bed to stay put on.  Sage was an obvious choice as it goes hand-in-hand with butternut squash.  Perfect for entertaining in the winter!
For the recipe, visit my blog Cheese Please http://cheesepleasebyjess.blogspot.com/2011/12/roasted-butternut-squash-...
Follow me on Twitter @CheesePlease531