Roasted Garlic & Basil Spelt Bread
Roasted Garlic & Basil Spelt Bread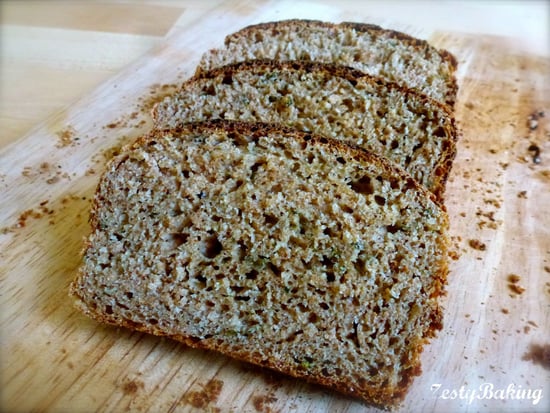 It feels like ages since I baked some bread and as we had just run out, it seemed like the perfect thing to make on a rainy Saturday morning. After successfully mastering spelt bread during a weekend cookery course, I bought some spelt flour to experiment further at home. Spelt flour makes for a slightly denser bread, so if you want a lighter bread try replace 200g of spelt flour with some strong white bread flour. As spelt flour has a slightly nutty taste I thought roasted garlic would work perfectly with it. 
My love affair with garlic started at an early age! Most indian dishes start with either a ginger and garlic paste, a garlic and chilli paste or a combination of all three: a ginger, garlic and chilli paste. Garlic has many natural health benefits including lowering blood sugar, strengthening the immune system and is a powerful antioxidant. Roasting garlic makes it sweeter and aromatic. 
Now I couldn't just stop at roasted garlic and spelt! As I looked at the overgrown basil plant that I had loving grown from seed I thought... What the heck... lets throw some in and see what we end up with. If the flavours can work in a pesto, why not in a bread?! 
Check out the recipe here.