Roasted Salmon with Fennel and Orange Zest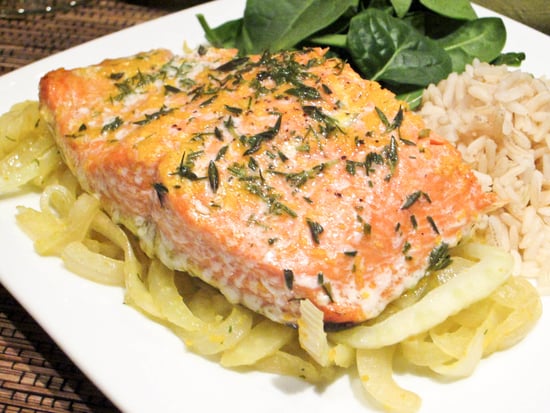 Frequently, fennel is paired with oranges in a salad, so I decided to pair them together with salmon.  Delicious!  An orange is zested, juiced and then whisked together with salt, pepper and olive oil.  Half of this zested orange juice is poured over a fennel and sweet onion mixture.  The other half is used to flavor wild salmon as it roasts in the oven.  Serve this with brown rice and a light spinach salad for a healthy, satisfying meal!
For the recipe, check out my blog http://cheesepleasebyjess.blogspot.com/2012/02/roasted-salmon-with-fenne...