Robert Downey Jr. turns 51 this year, and we're celebrating by looking back at his transformation from the guy on Sarah Jessica Parker [1]'s arm to one of the most successful action heroes in movie history. The actor has had his ups and downs over the years, but thanks to his raw talent, determination, and hard work, he's managed to become the Hollywood success story that everyone compares our current troubled stars to. Keep scrolling to see all the best RDJ shots, from the '80s to today!
1987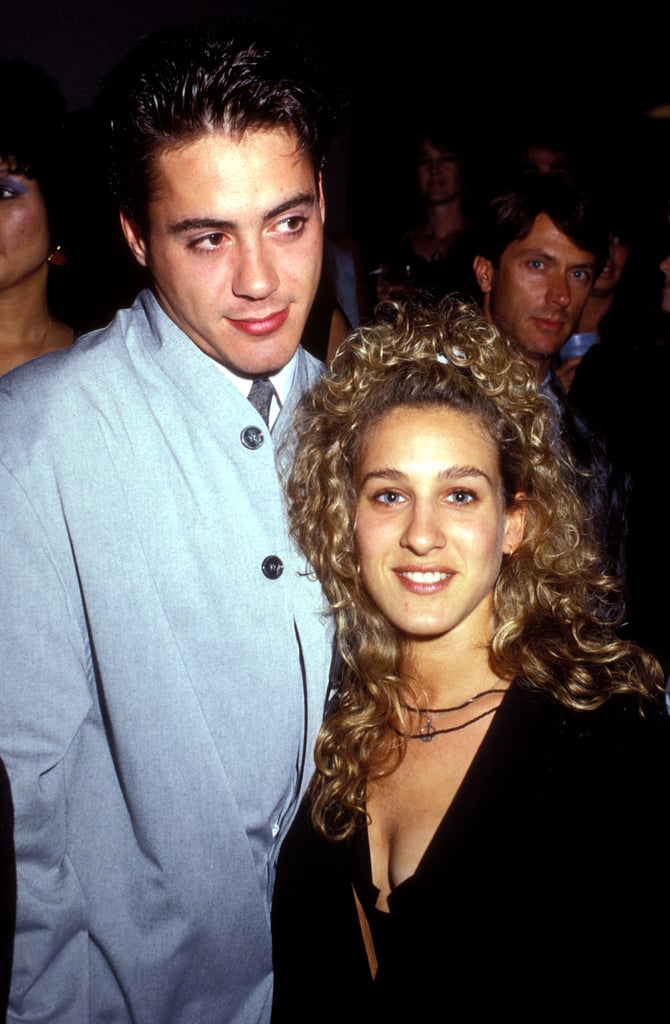 Robert and SJP looked like an '80s It couple when they attended the premiere of Slam Dance in LA.
1988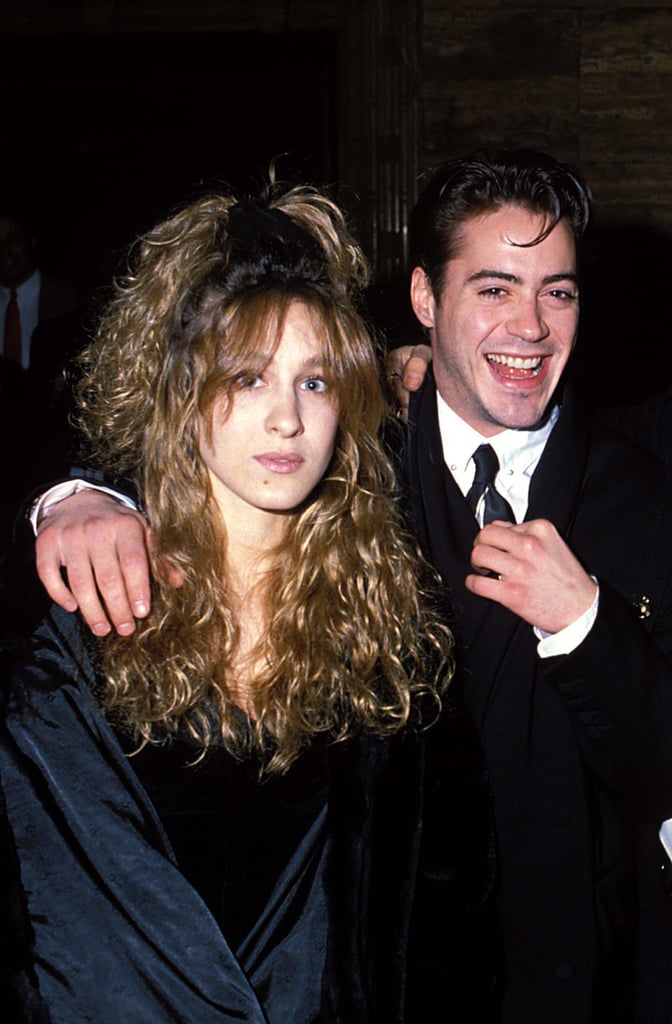 Robert held on tight to a nearly unrecognizable SJP at a gala in LA.
1989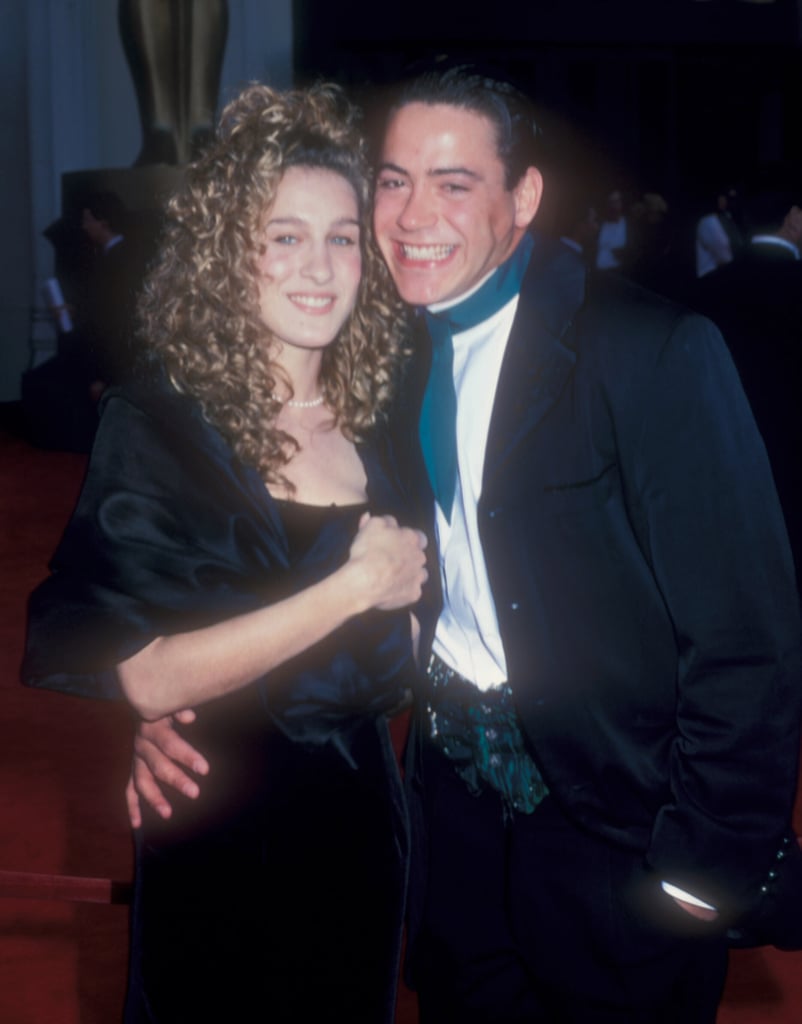 Robert and Sarah Jessica looked very in love at the Oscars.
1990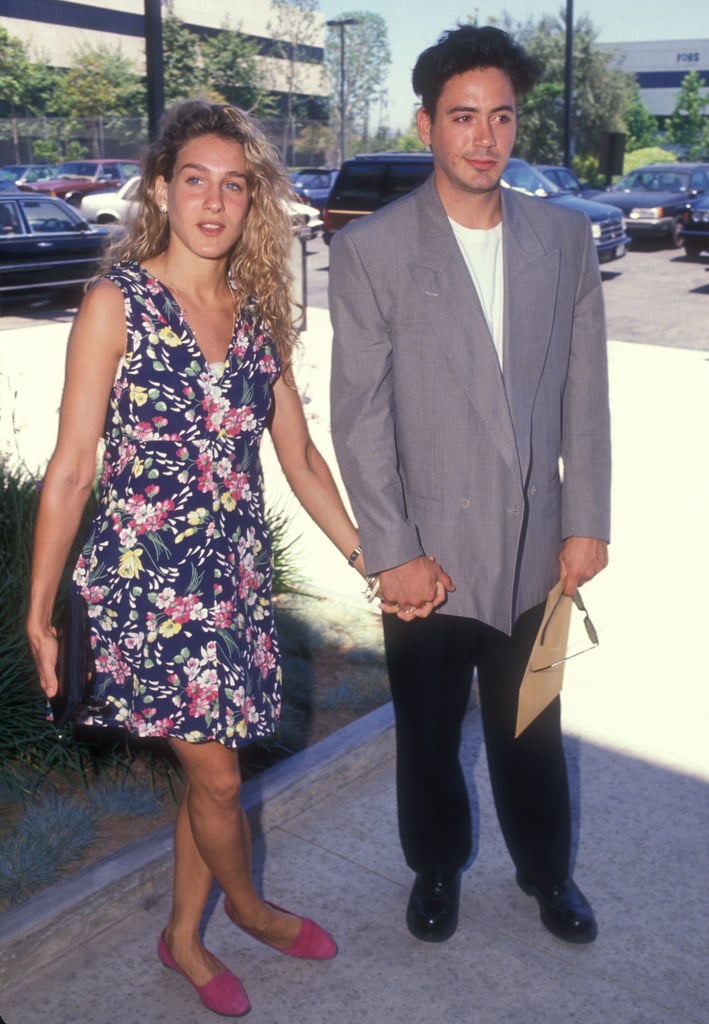 Robert and SJP looked like a sweet young couple in Santa Monica.
1991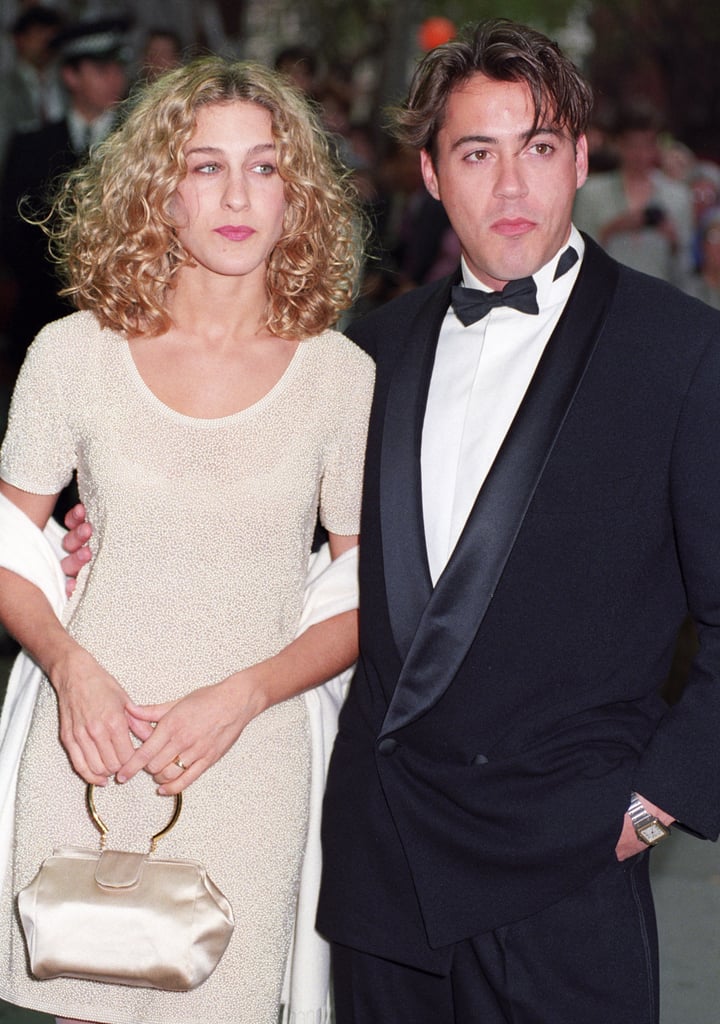 RDJ was by Sarah Jessica's side when he attended the premiere of her film L.A. Story in London.
1993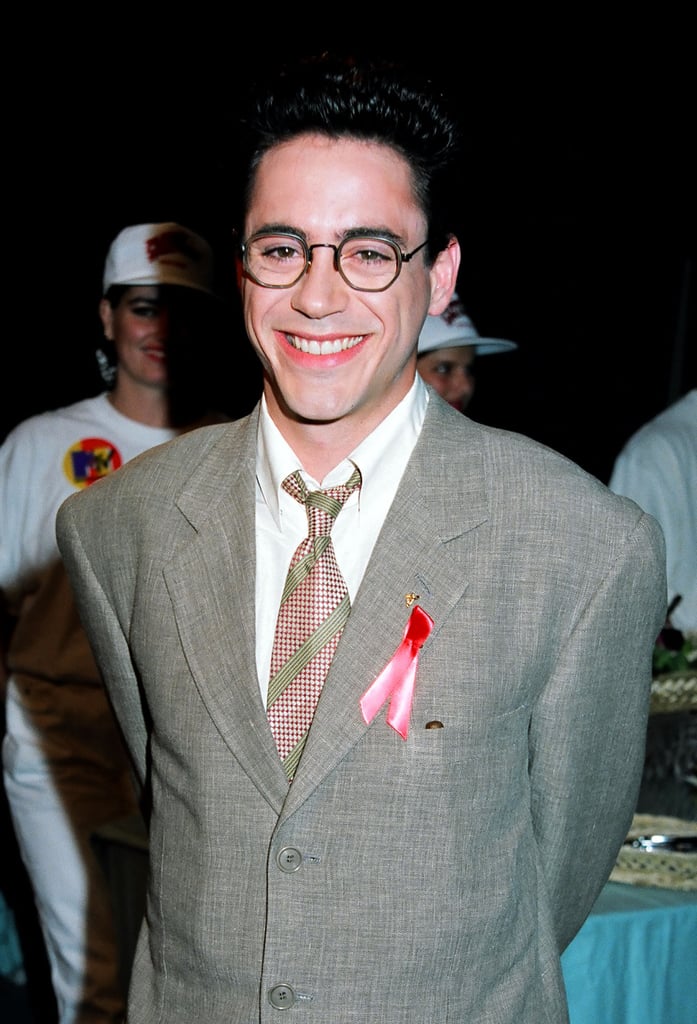 Robert cleaned up nicely for the MTV Movie Awards.
1994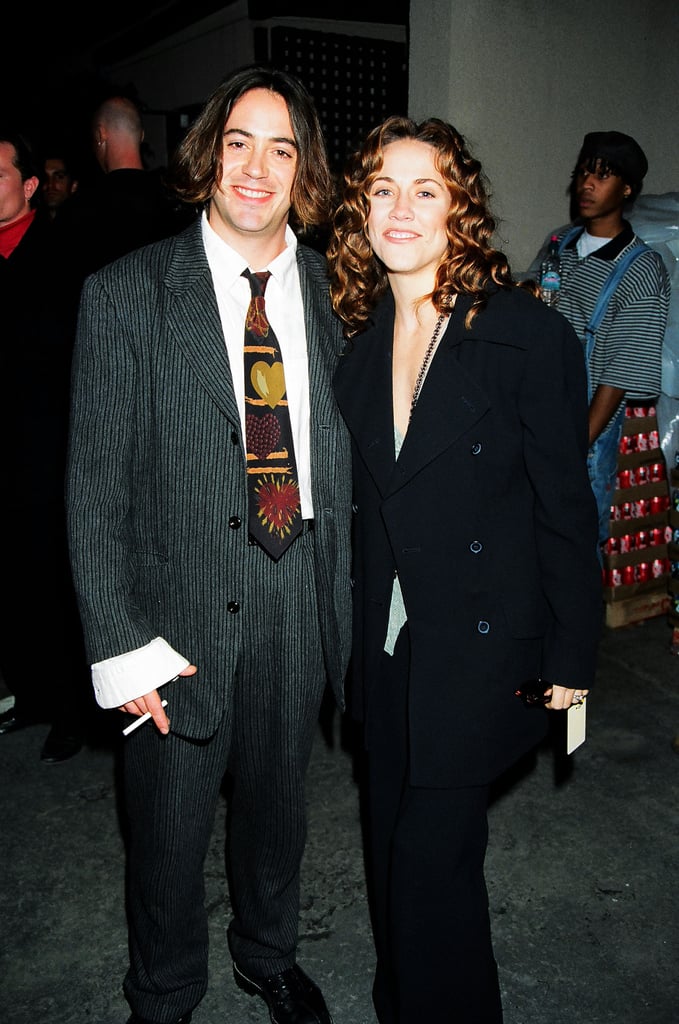 Robert had really long hair when he took a snap with Sheryl Crow [2] at the Billboard Music Awards.
1995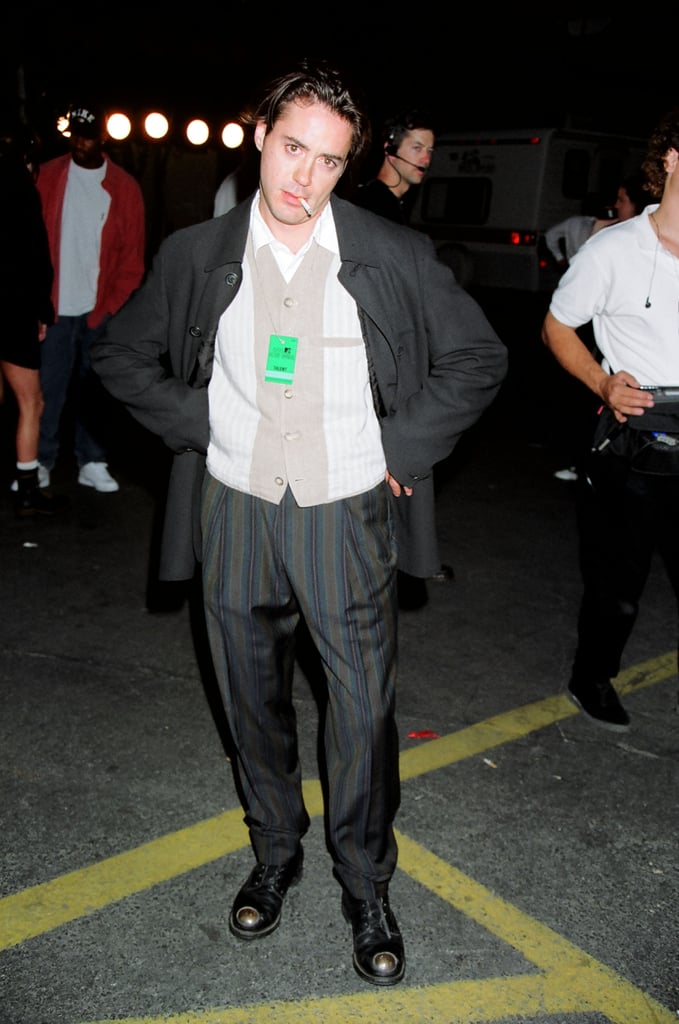 RDJ was too cool to pose at the MTV Movie Awards.
1998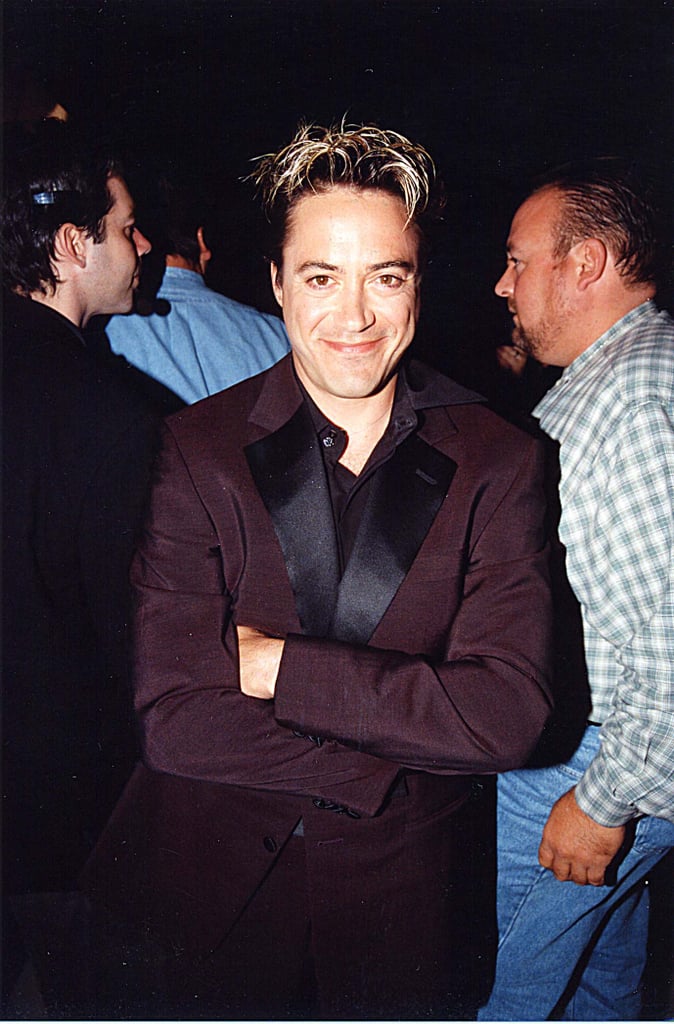 Robert showed off his frosted tips at the MTV Movie Awards.
1998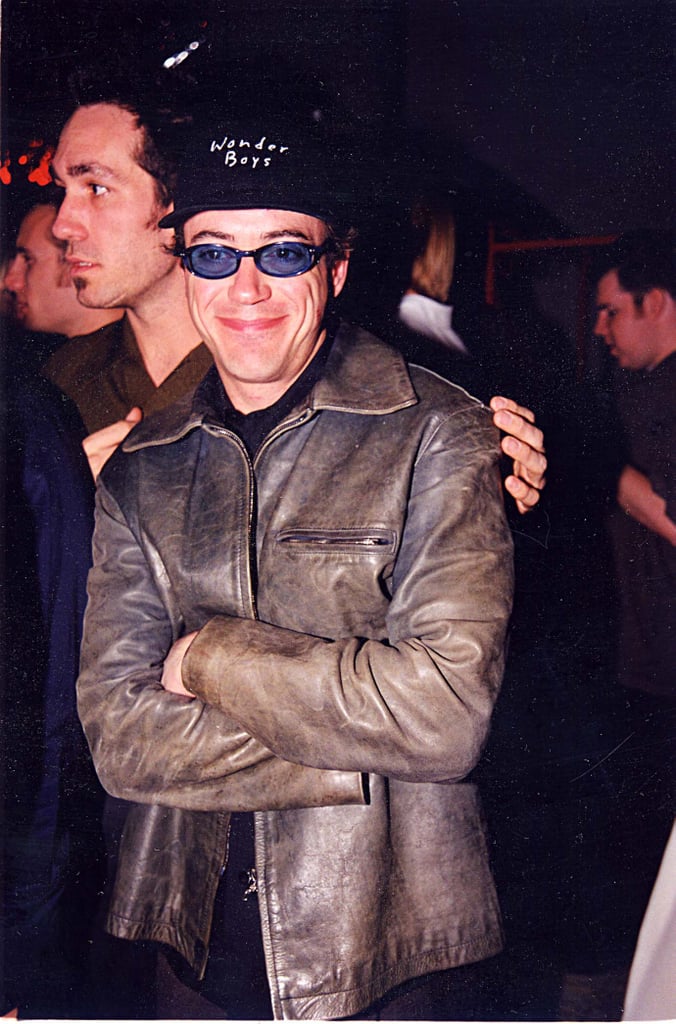 Robert looked like a cool character at an LA party.
2001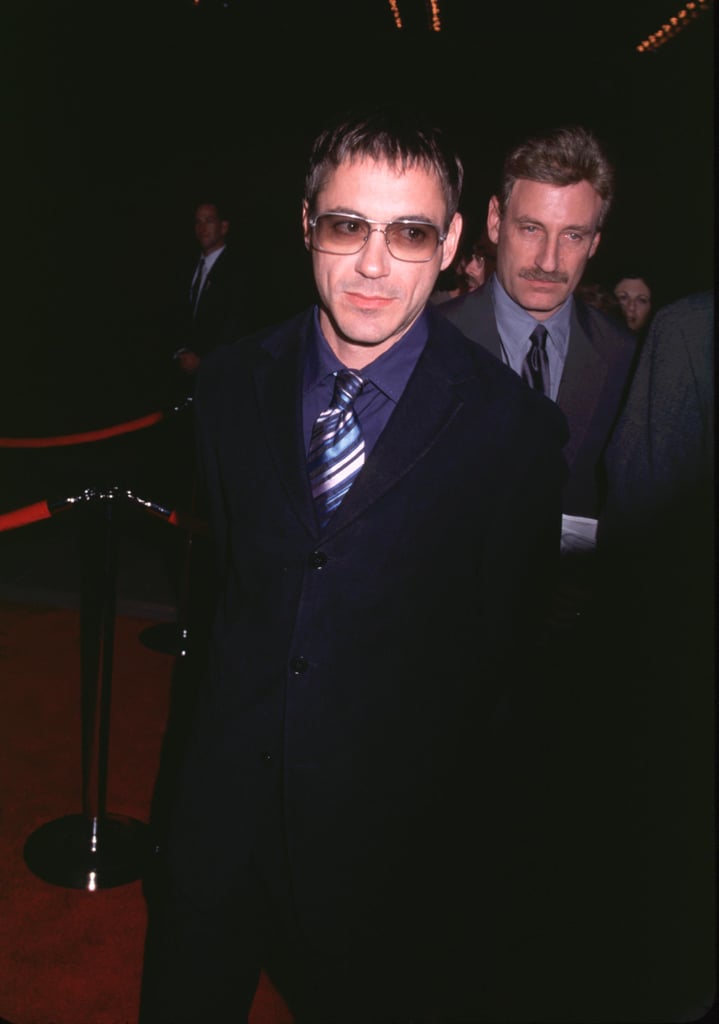 Robert sported his trademark sunglasses to the Emmys.
2002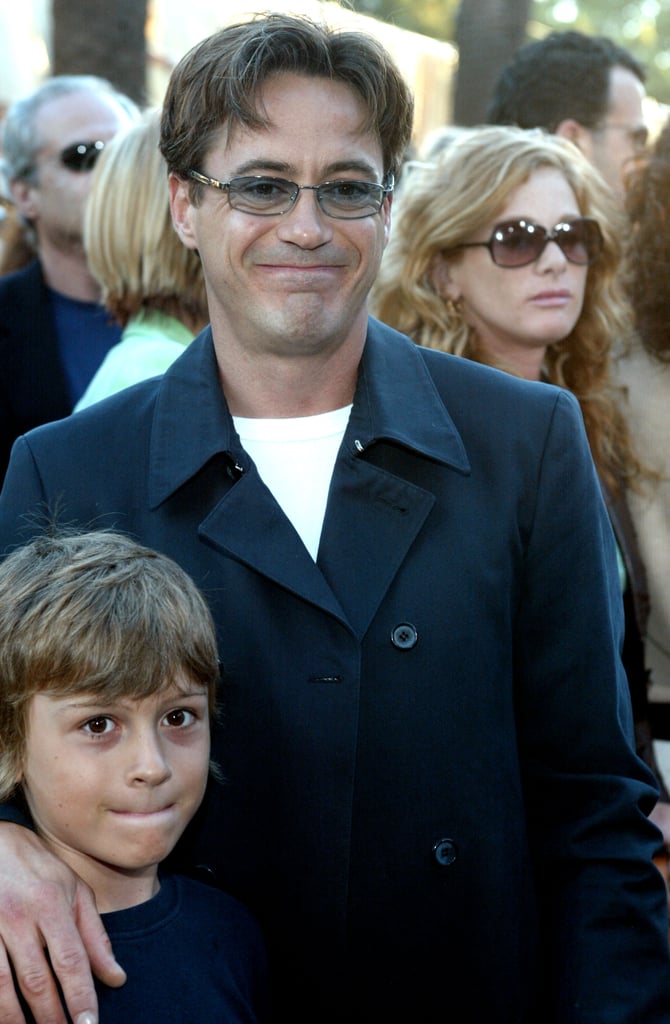 Robert took his son to the premiere of Austin Powers in Goldmember.
2003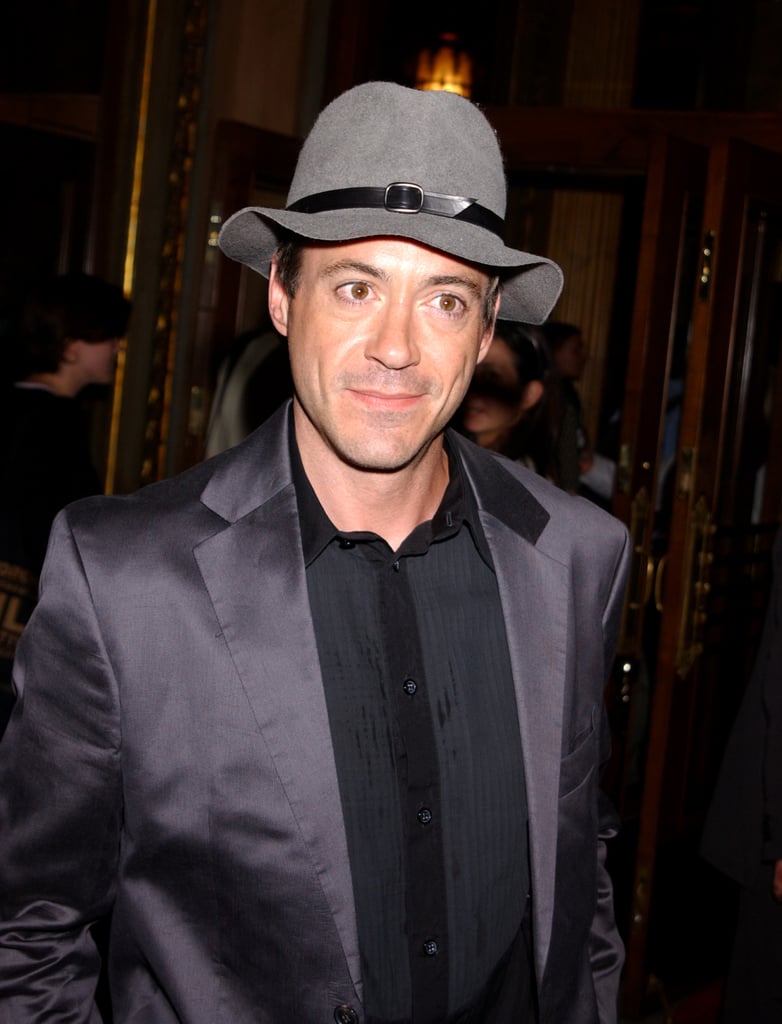 Robert wore a floppy hat to the Toronto International Film Festival.
2004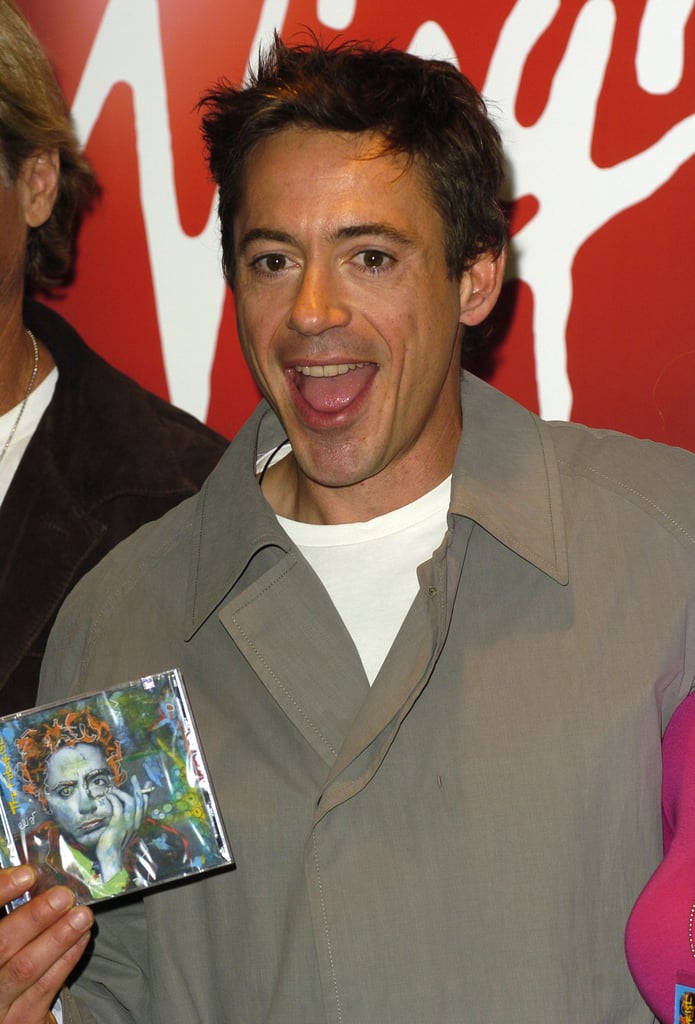 Robert looked happy to release his first record in LA.
2006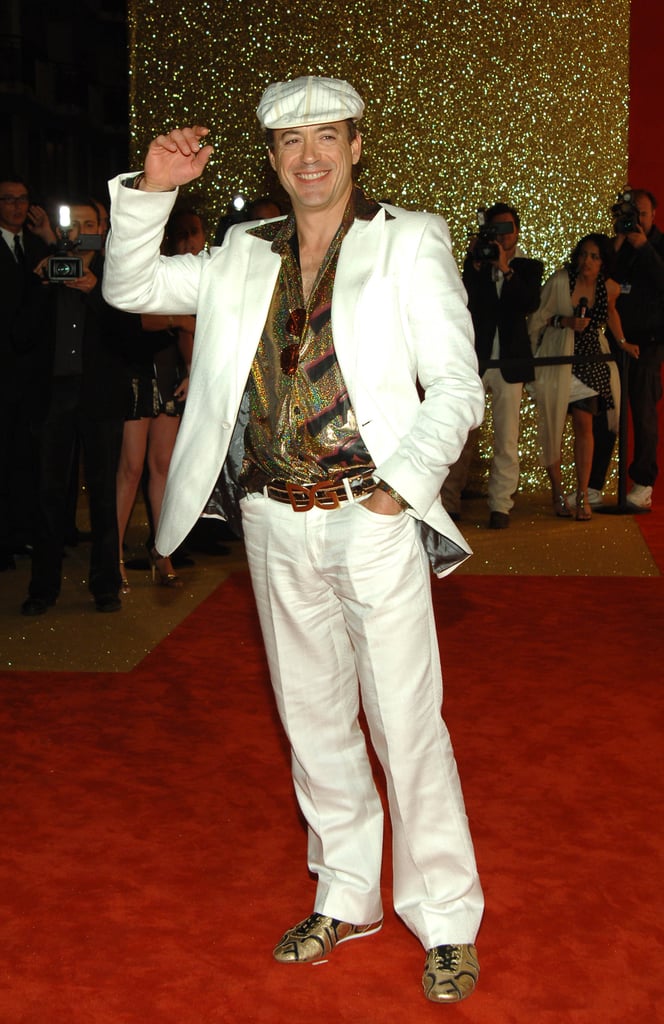 Robert looked like he was ready to join a boy band when he attended the Cannes Film Festival.
2007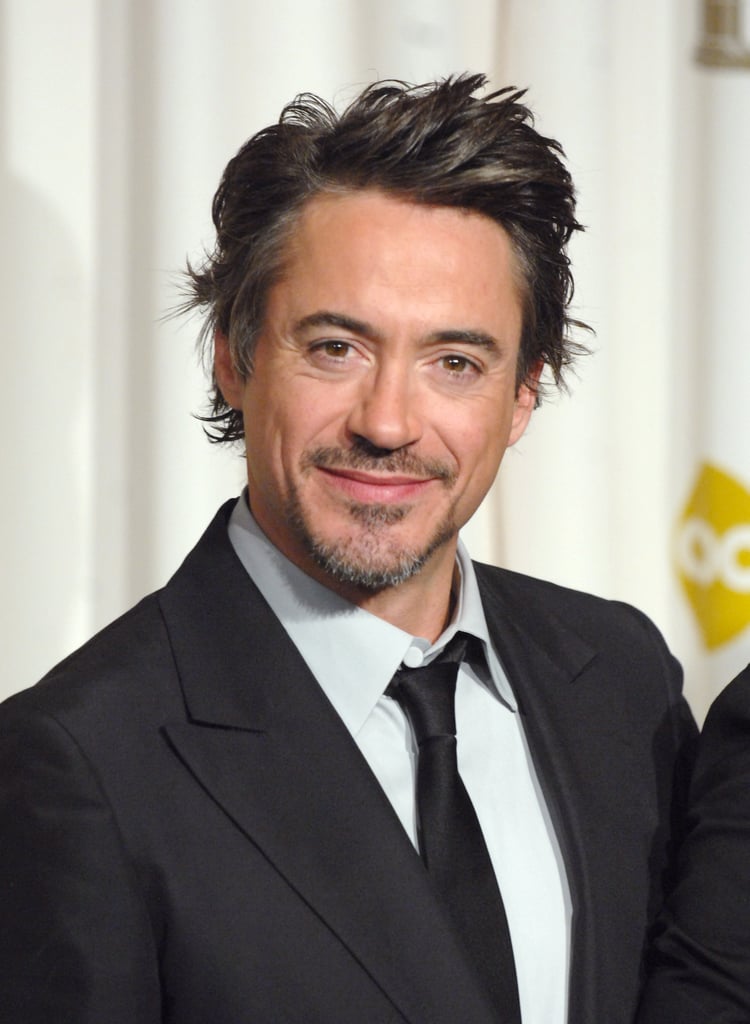 Robert showed a bit of gray while attending the Oscars.
2008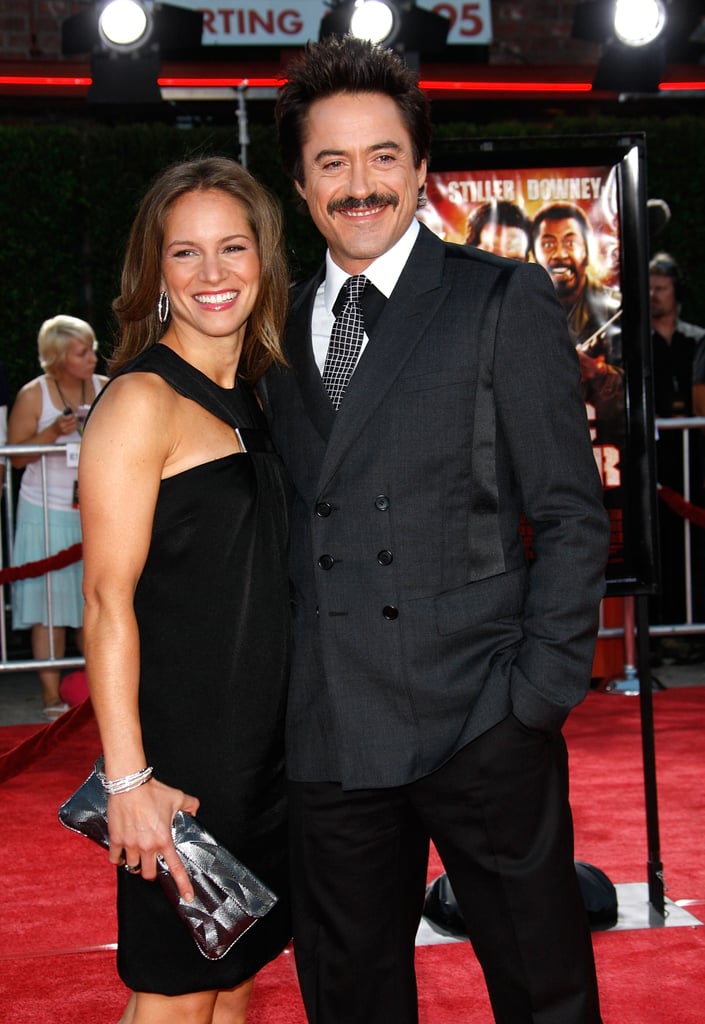 A mustachioed Robert put his arm around his wife at the premiere of Tropic Thunder in LA.
2009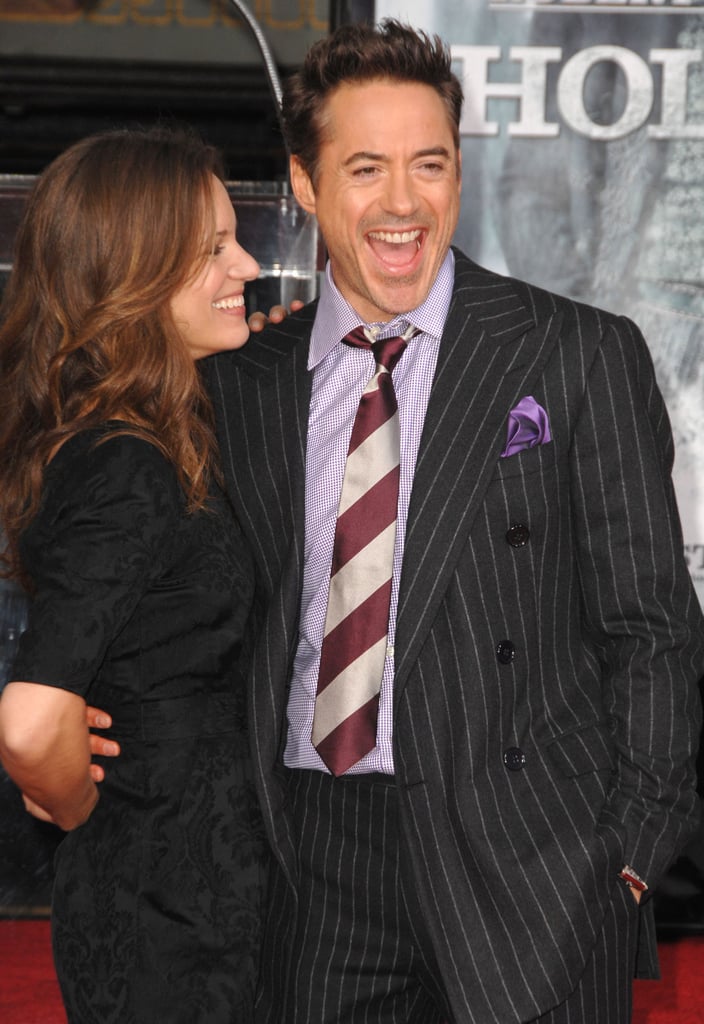 Robert sported a unique suit to his hand and footprint ceremony at Grauman's Chinese Theatre in Hollywood.
2010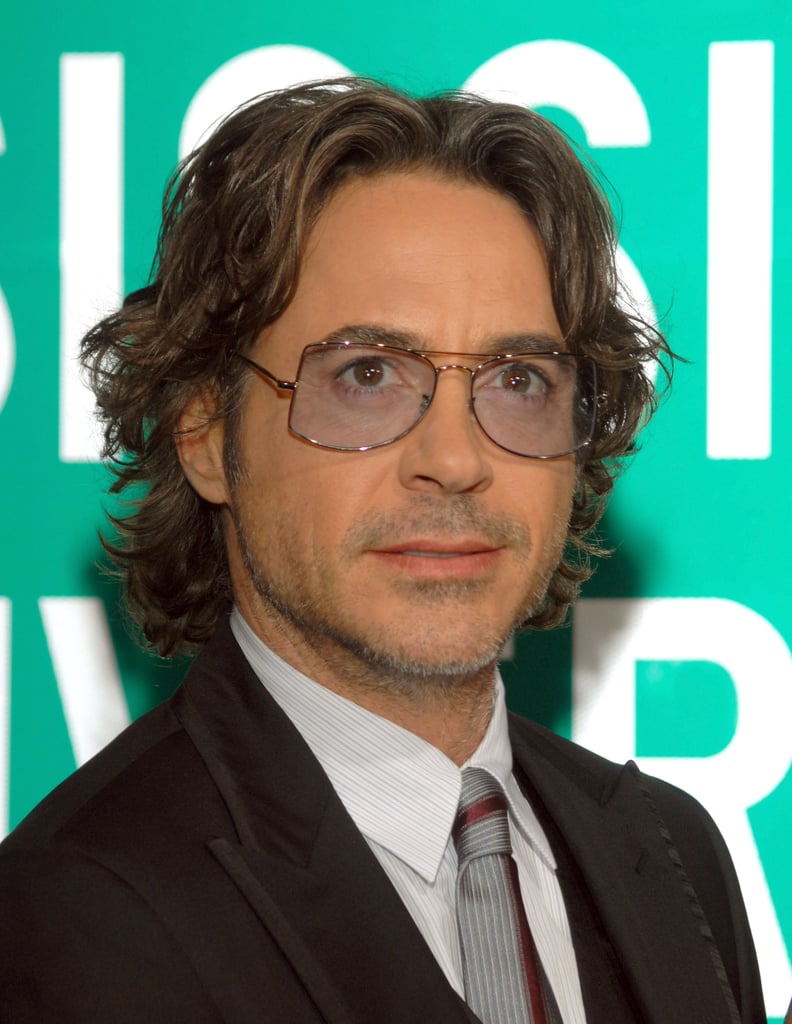 RDJ sported longer locks at the LA premiere of Due Date.
2011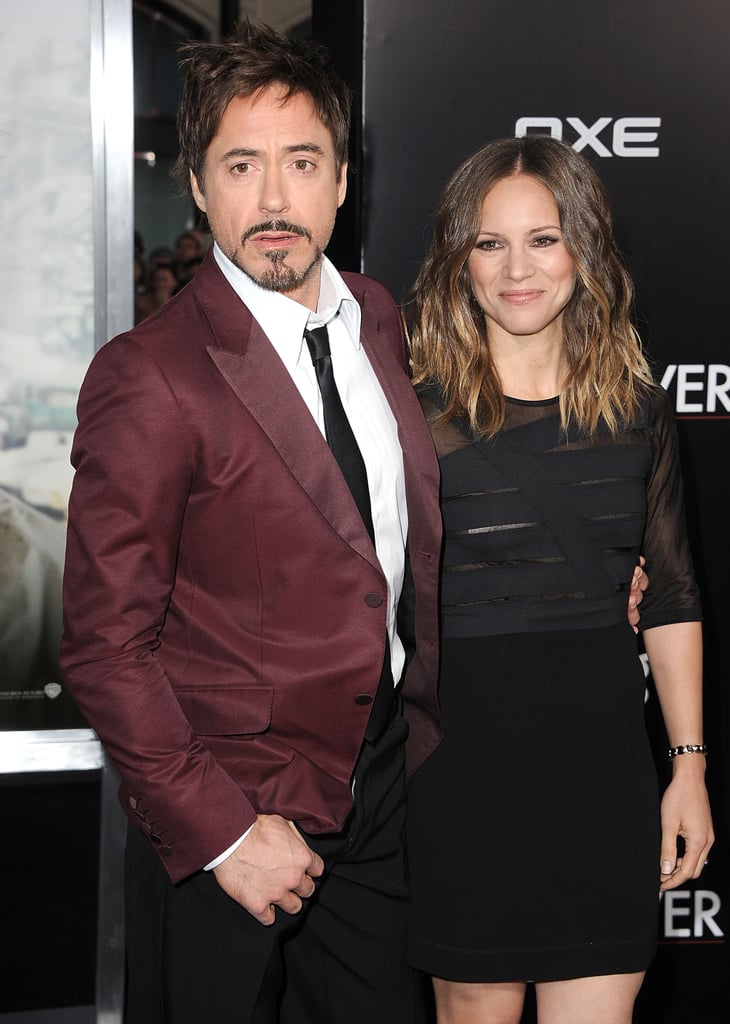 Robert had his wife by his side at the premiere of The Hangover Part II.
2012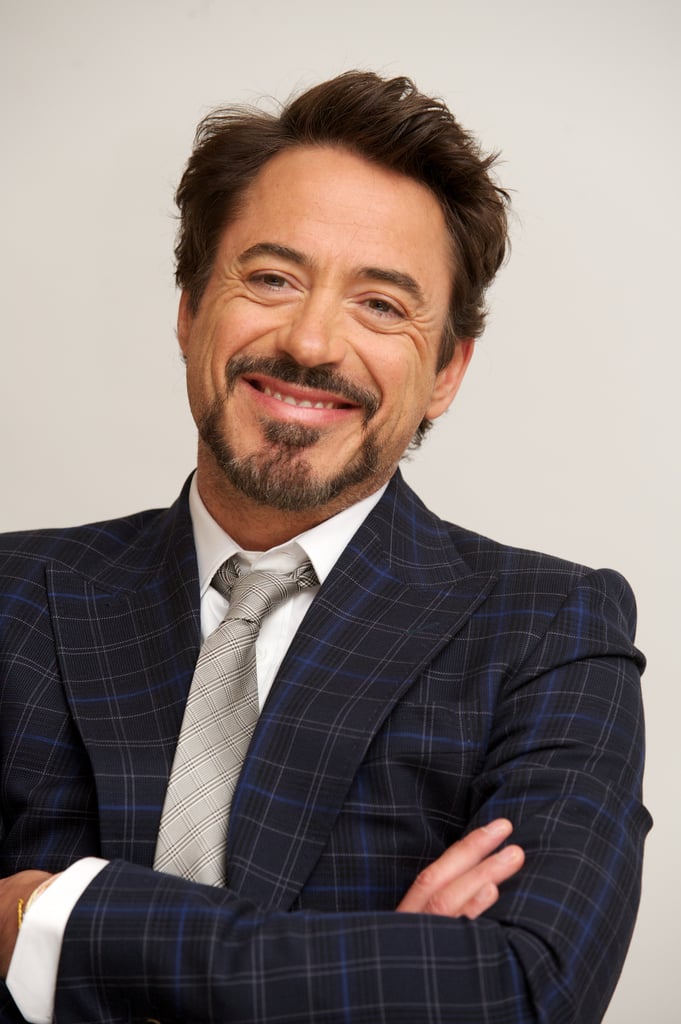 Robert looked healthy and happy at a press conference for The Avengers in LA.
2013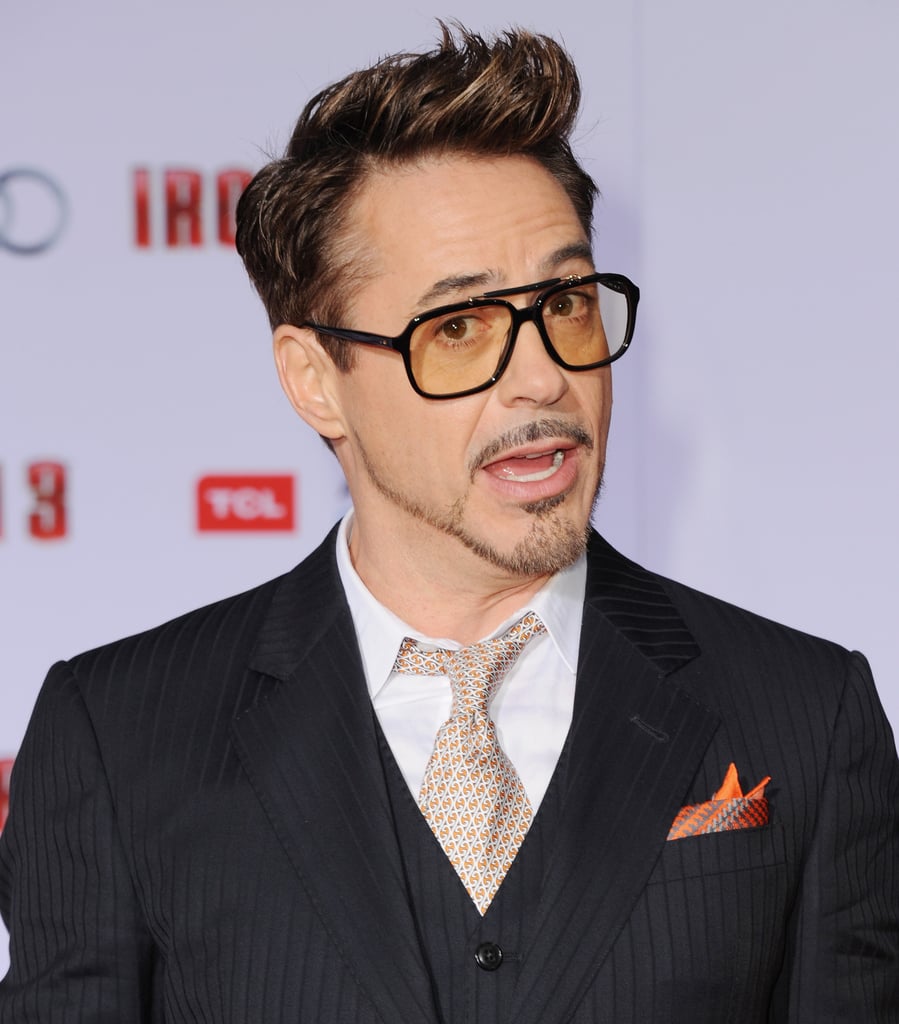 Robert wore retro glasses to the premiere of Iron Man 3 in Hollywood.
2014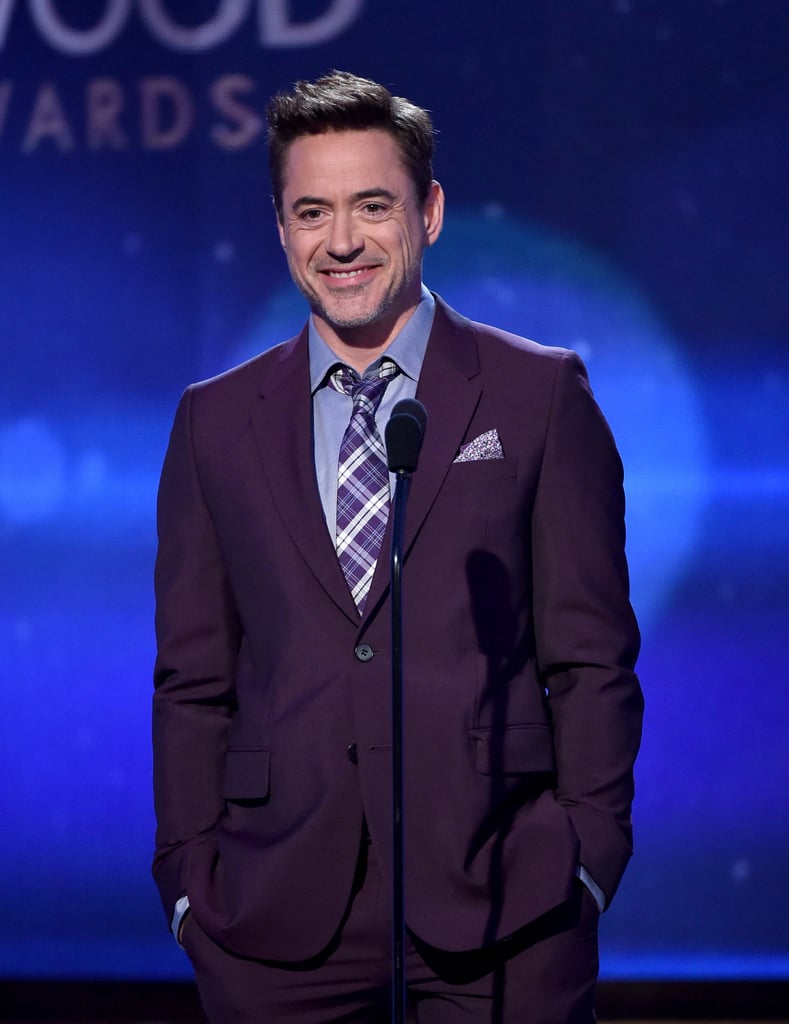 While speaking onstage at the Hollywood Film Awards, Robert looked pretty damn dashing in his eggplant-hued suit.
2015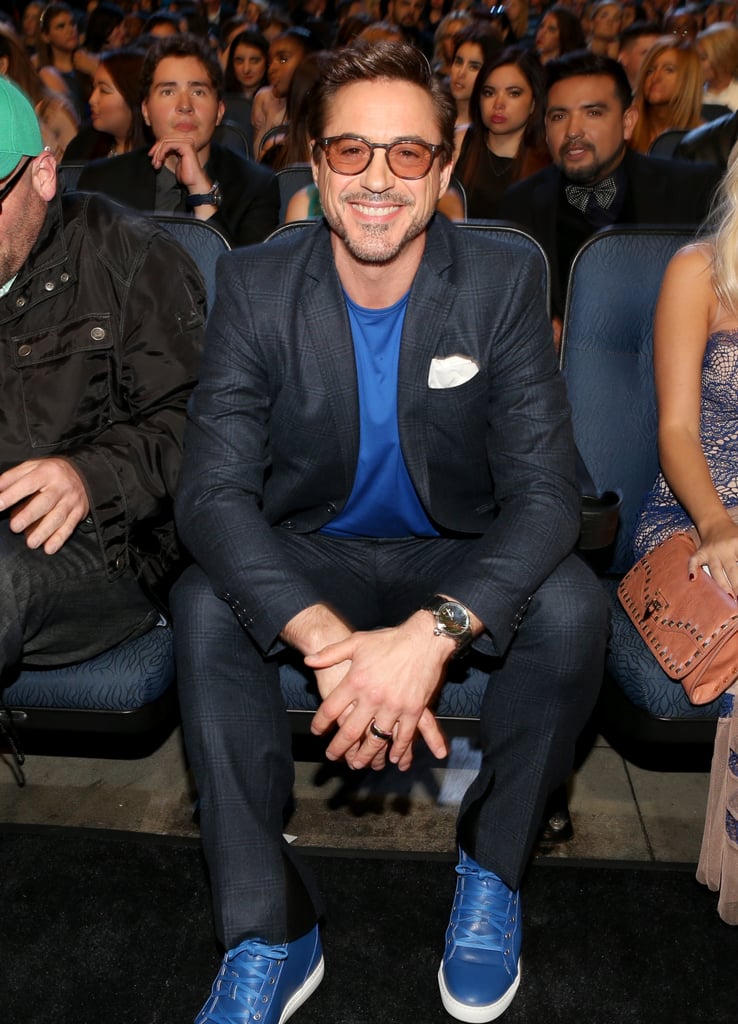 RDJ was sitting pretty at the 41st Annual People's Choice Awards in LA.
2016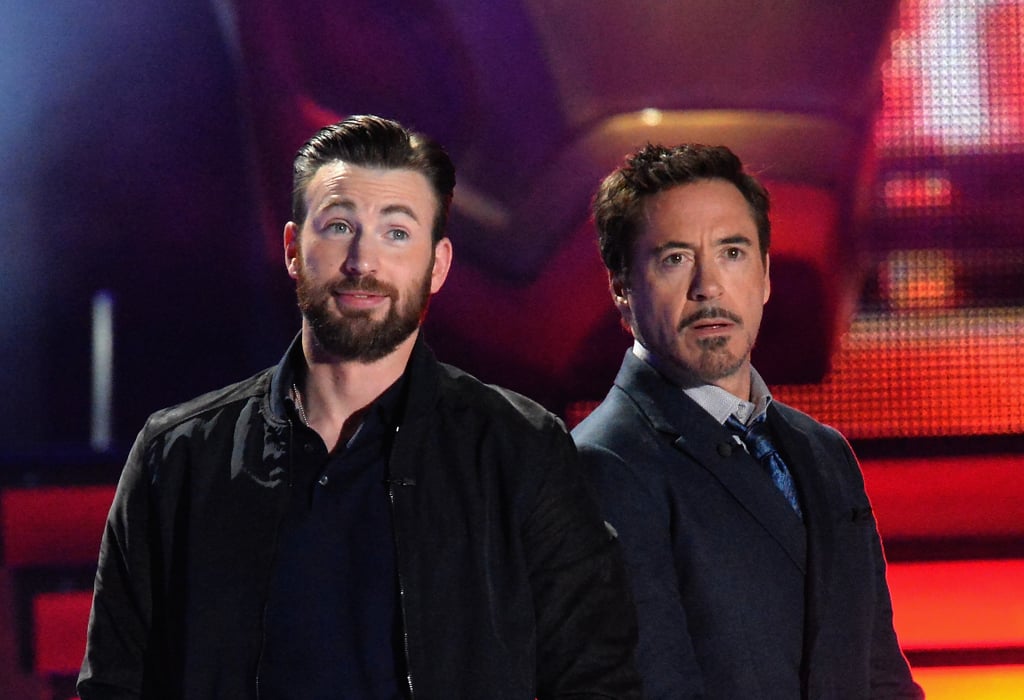 It's a testament to Robert's youth that he was able to go toe-to-toe with Chris Evans at the Kids' Choice Awards in March.