Robert Pattinson [1] met up with old friend Katy Perry [2] over the weekend to hit up the Coachella music festival in Indio, CA. The Twilight hunk, who is back in LA after filming Life in Canada, was spotted hanging out with green-haired Katy and a group of friends at the H&M Loves Music party. Rob and Katy were hardly the only stars at the massive music fest [3] as Jared Leto [4], Beyoncé, and even a dancing Leonardo DiCaprio [5] all dropped by to let loose and enjoy some outdoor music.
Katy and Rob have been friends for years, and both are no strangers to the Coachella scene. Last year, Rob and then-girlfriend Kristen Stewart [6] hung out with Katy and a big group of friends [7] at the fest.
Source: Twitter [8]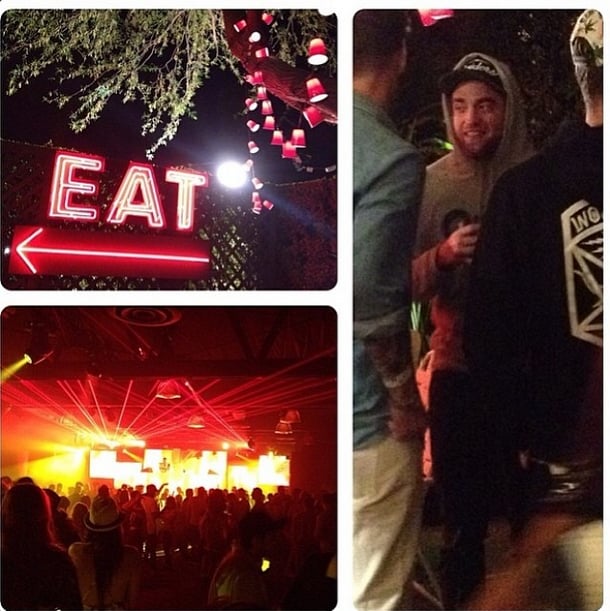 Robert remained low-key in a hoodie and a baseball cap.
Source: Instagram user itsjenniferward [9]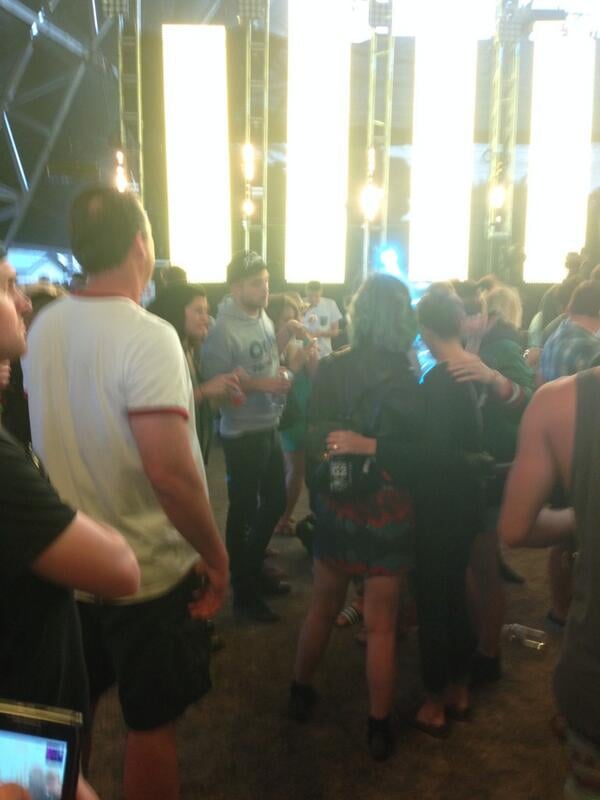 Robert chatted with Katy and a group of friends.
Source: Twitter user kaybeetee [10]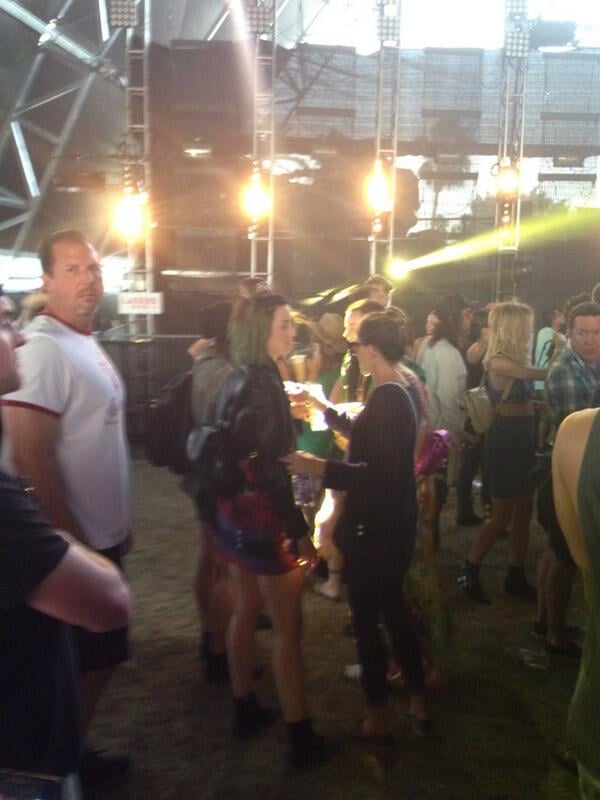 Katy took in the scene.
Source: Twitter user kaybeetee [11]