On Wednesday, Robert Pattinson [1] wrapped up his trip to the Cannes Film Festival, but not before he got a kiss from none other than Kylie Minogue [2]. Rob and the Australian songstress exchanged friendly cheek kisses when they both appeared on a special Cannes edition of Le Grand Journal, a French talk show, on Tuesday. Rob was sitting down for an interview while Kylie was preparing to perform for a crowd outside.
Aside from getting friendly with international pop stars, Rob has had a very successful time at Cannes [3]. The former Twilight actor premiered two new projects, Maps to the Stars and The Rover — the latter of which is earning the actor rave reviews, with some even wondering if it could be his best acting project to date [4].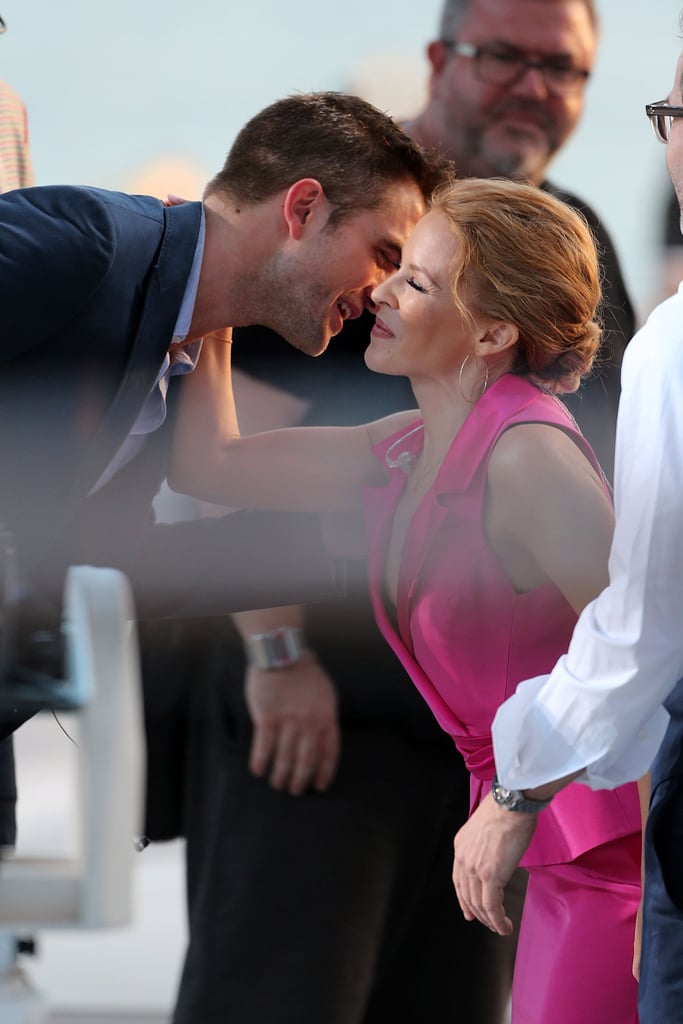 Robert Pattinson [5] exchanged cheek kisses with Kylie Minogue [6] when they both appeared on Le Grand Journal in Cannes on Tuesday.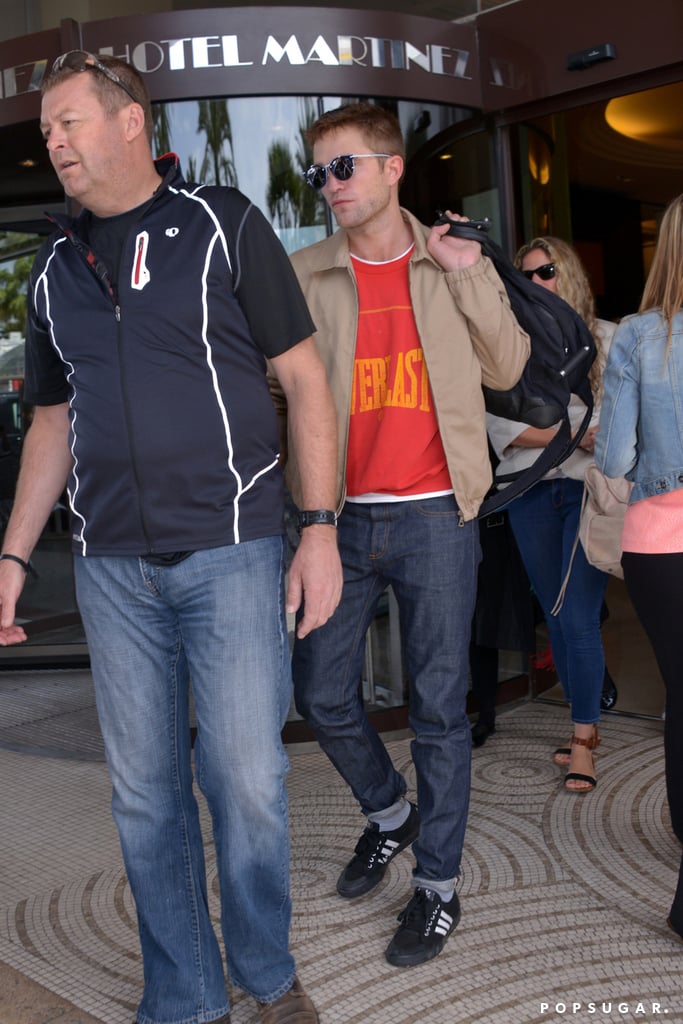 Robert jetted out of Cannes on Wednesday.