It's time to round up the POPSUGAR stories that got you talking most on Twitter, Pinterest, and Facebook! It was another big week in the world of celebrity news with Kim Kardashian and Kanye West taking Paris Fashion Week by storm and Robert Pattinson stepping out with a blond female friend. Let's kick things off Kristen Stewart's stripdown while on set in Europe, which was one of our most popular stories on Twitter and Facebook this week.
5. Kristen Stewart strips down to her bra and undies on set: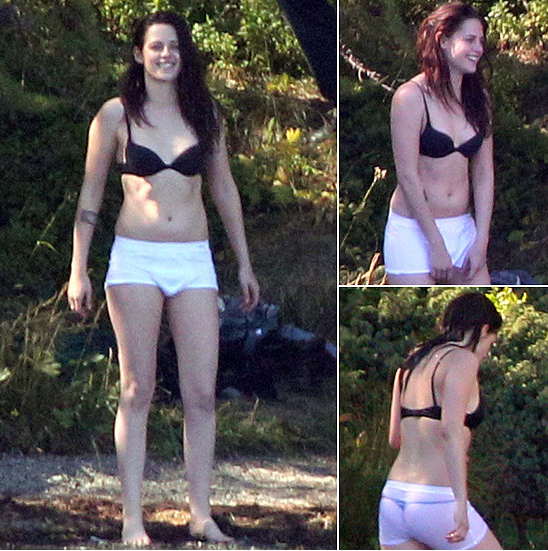 Keep reading for more stories that had readers buzzing on social media.