Robin Williams's heartbreaking death [1] in 2014 brought out lots of reactions from family members [2], close friends and costars [3], and many celebrity fans. Thursday marks what would have been the actor's 65th birthday, so we're celebrating his extraordinary life by looking back on his most memorable movie roles [4], as well as his poignant quotes [5] both on- and offscreen over the years. Robin's life may have ended tragically (and way too soon), but we'll always have the memories of his incredible work and contributions [6] to the entertainment industry. Scroll through now to see his photos, and learn more about the late actor here [7].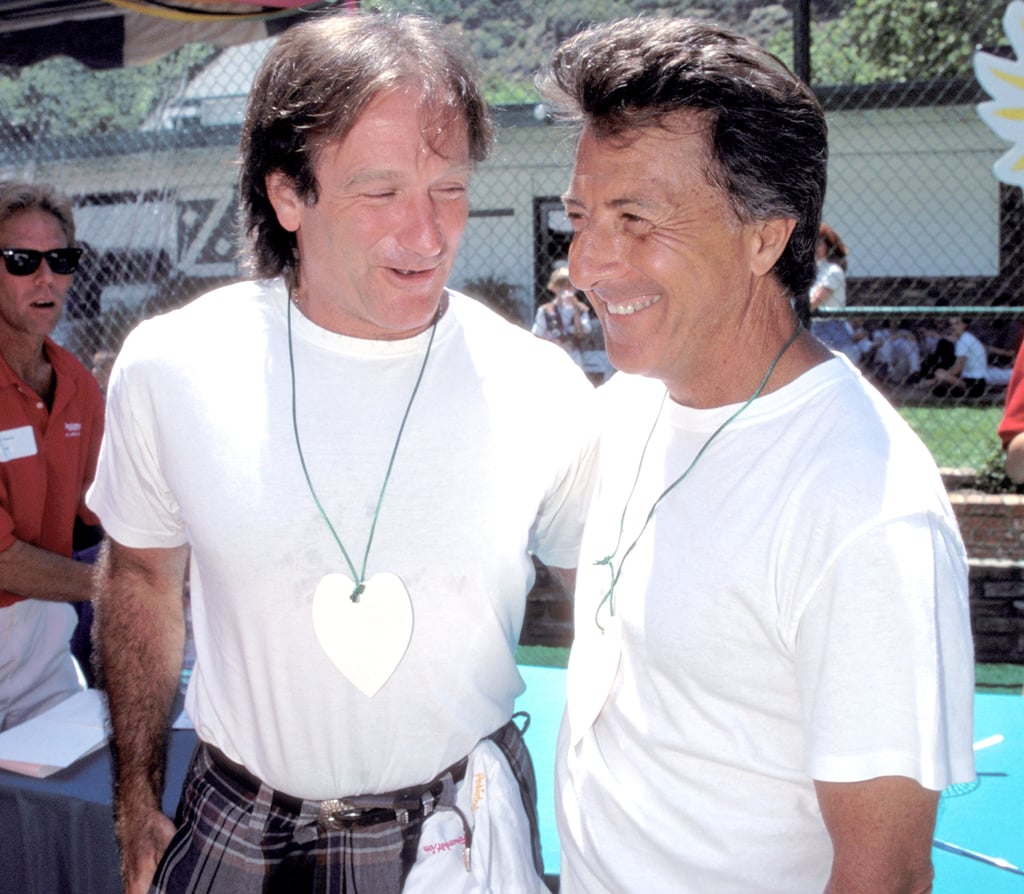 Robin and his Hook costar Dustin Hoffman [8] shared a laugh at the Pediatric Aids Picnic in LA in June 1995.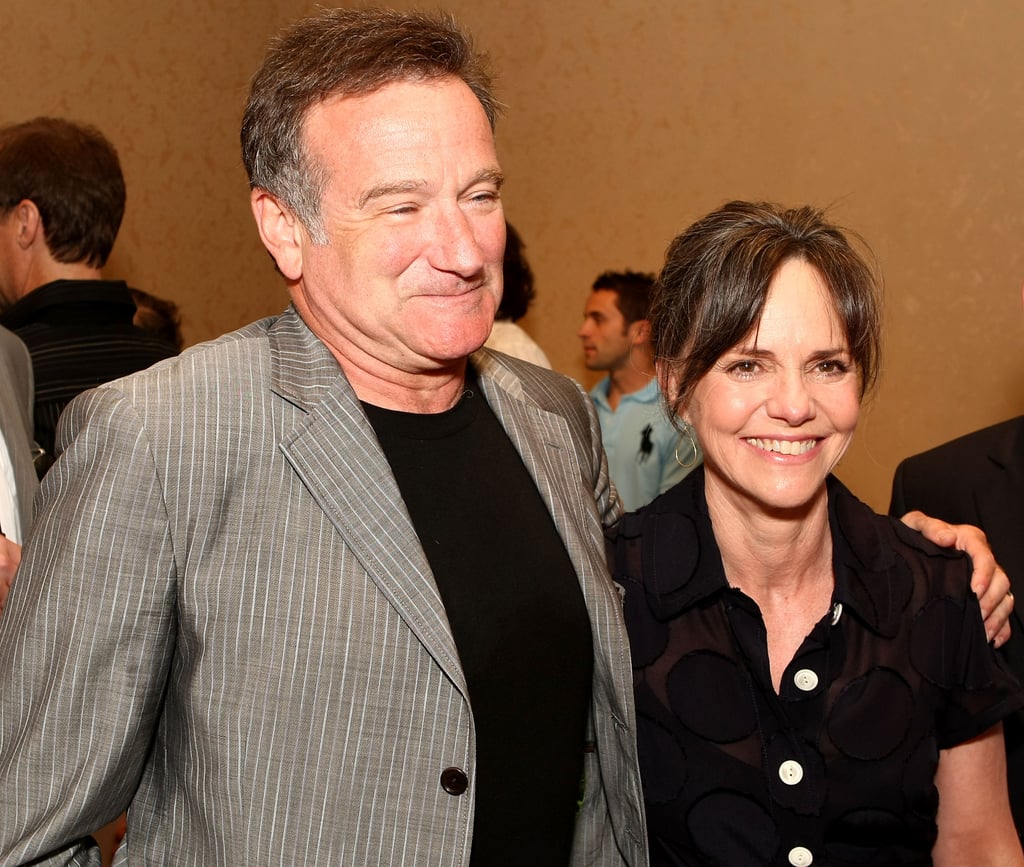 At a political fundraiser in June 2008, Robin reconnected with his Mrs. Doubtfire costar Sally Field [9].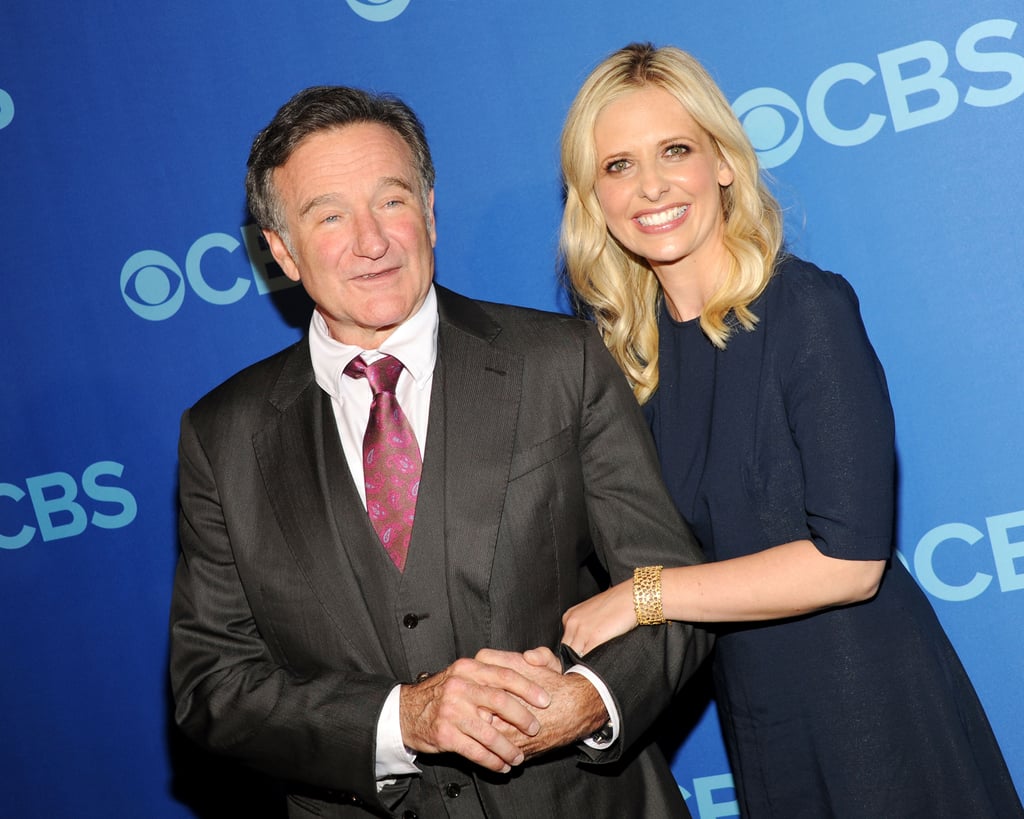 He and Sarah Michelle Gellar [10], who played his daughter on the CBS show The Crazy Ones, stayed close while promoting the comedy together in NYC in May 2013.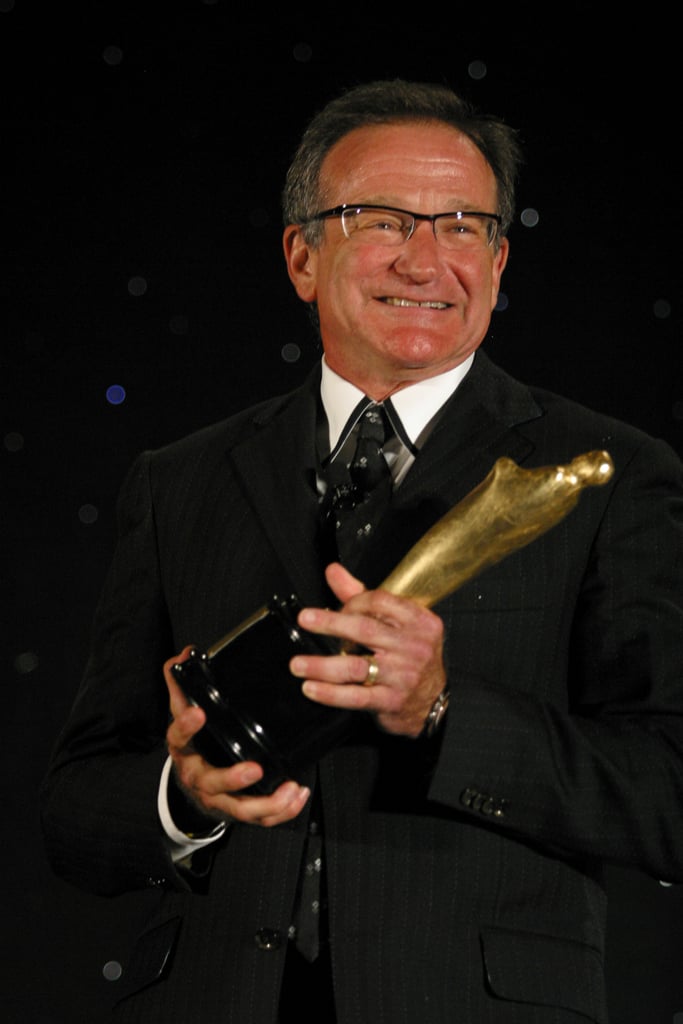 Robin received a career achievement award at the Chicago International Film Festival in July 2004.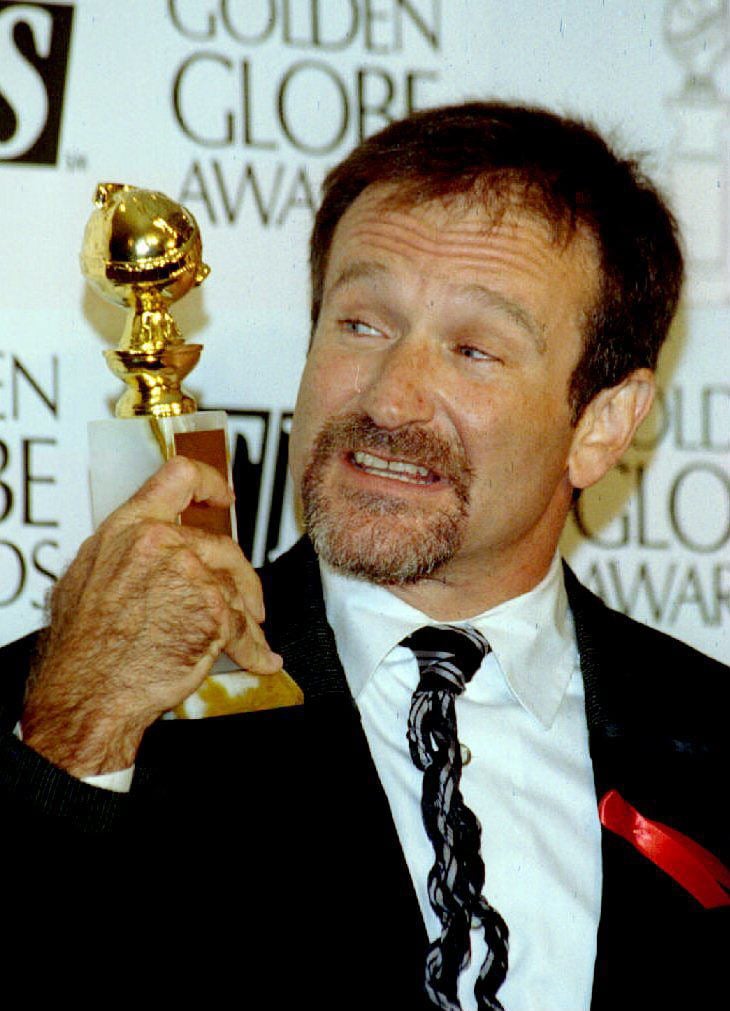 He also picked up a Golden Globe for best actor in a comedy for his role in Mrs. Doubtfire in January 1994.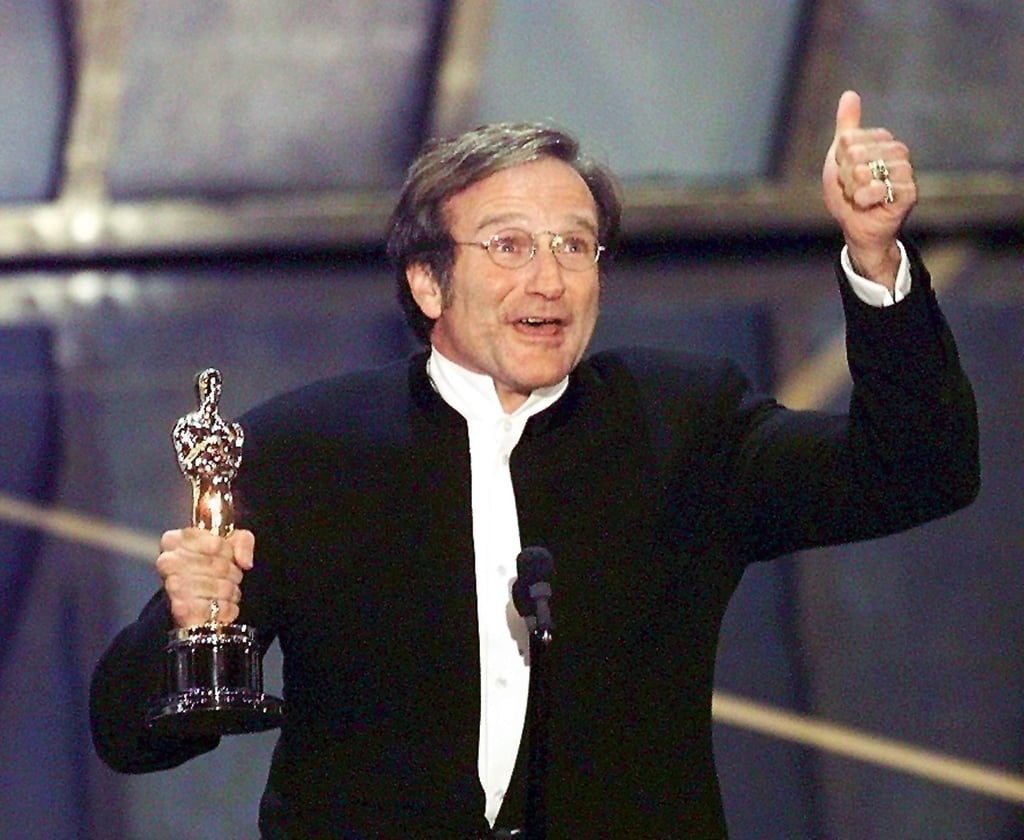 He made a memorable speech in March 1998 while accepting the best supporting actor Oscar for his role in Good Will Hunting.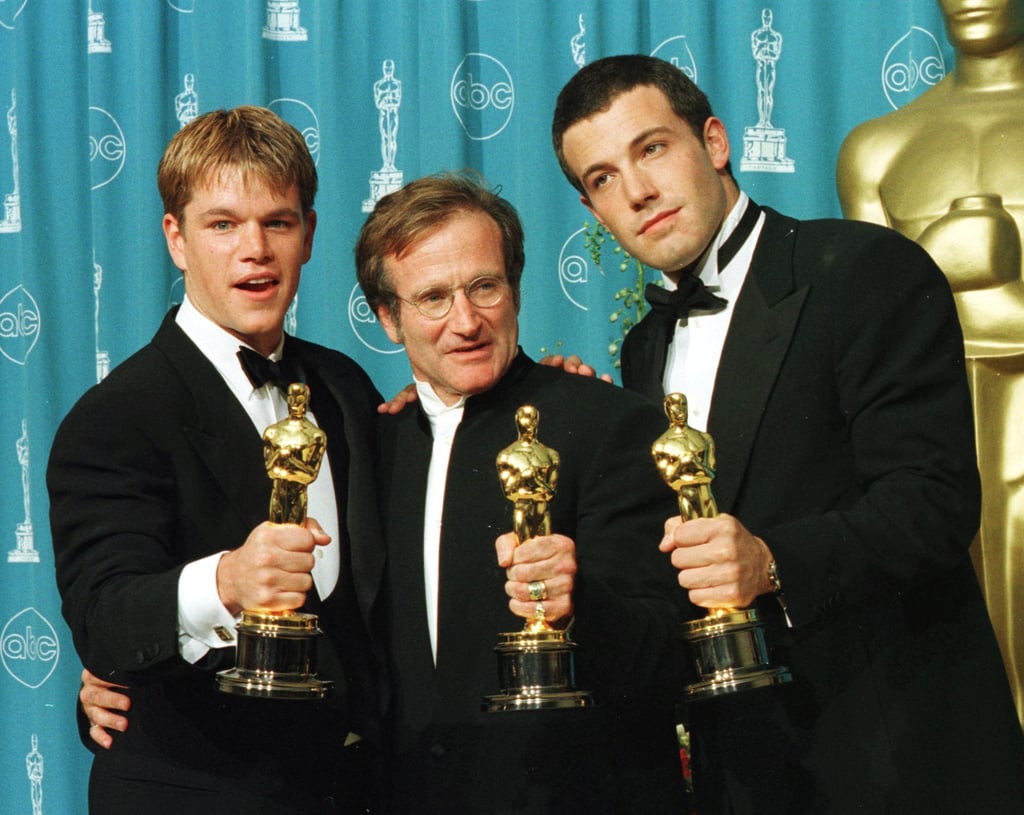 After his Oscar win, Robin posed in the press room with fellow winners Ben Affleck [11] and Matt Damon [12], whom he worked with in Good Will Hunting.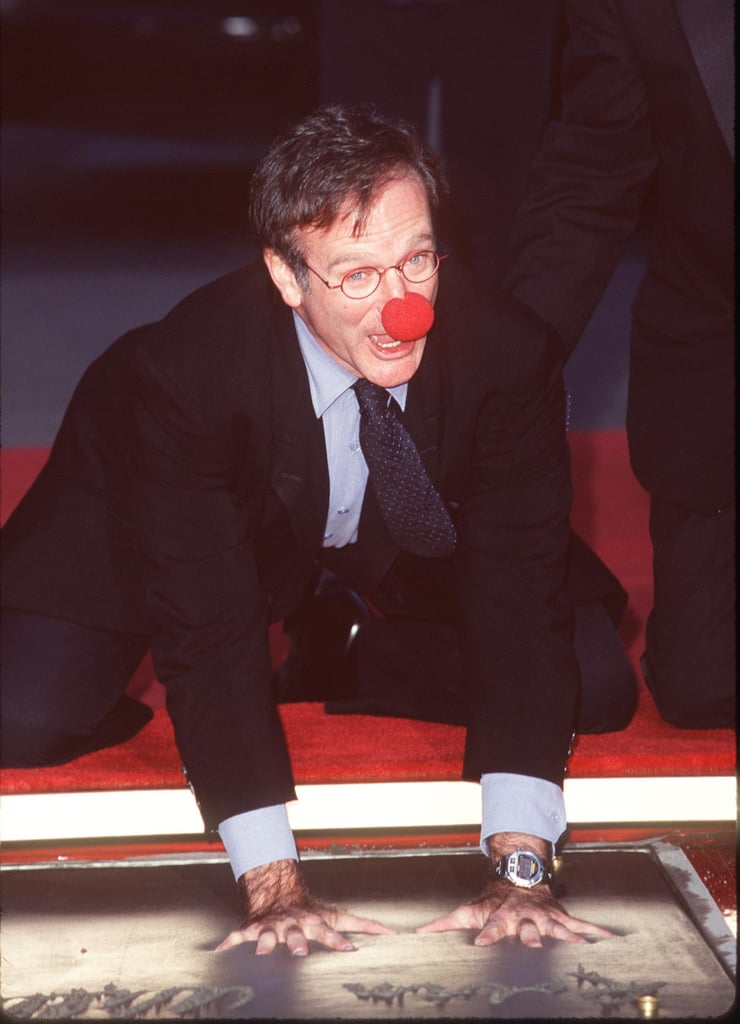 He was his usual silly self during his hand and footprint ceremony on the Hollywood Walk of Fame in December 1998.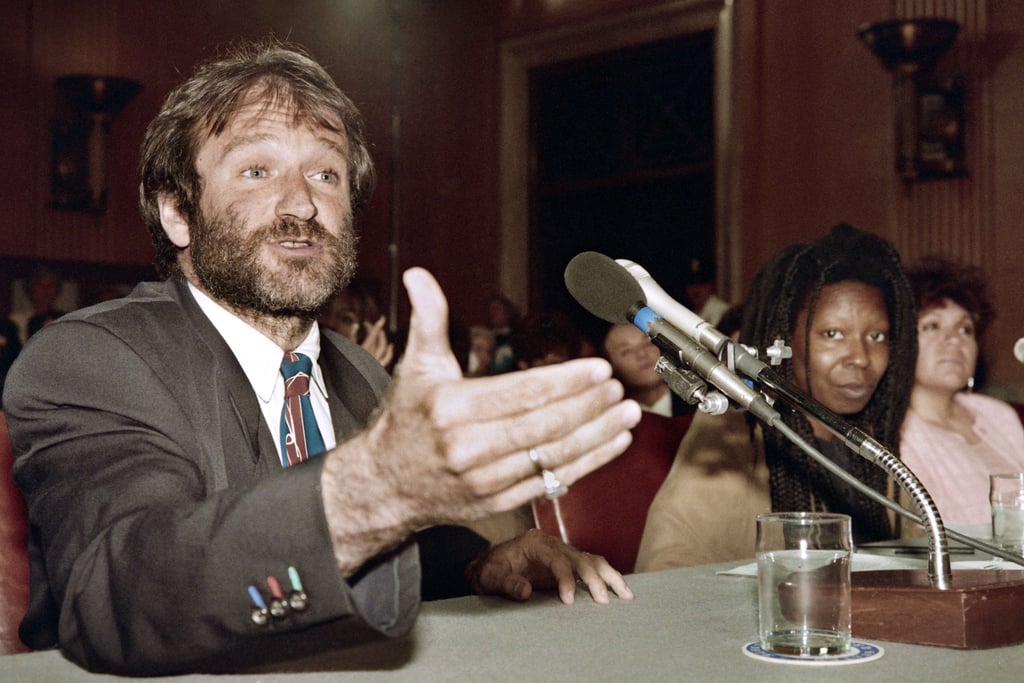 In May 1990, Robin and Whoopi Goldberg spoke at a Senate committee hearing on the Homelessness Prevention and Revitalization Act of 1990.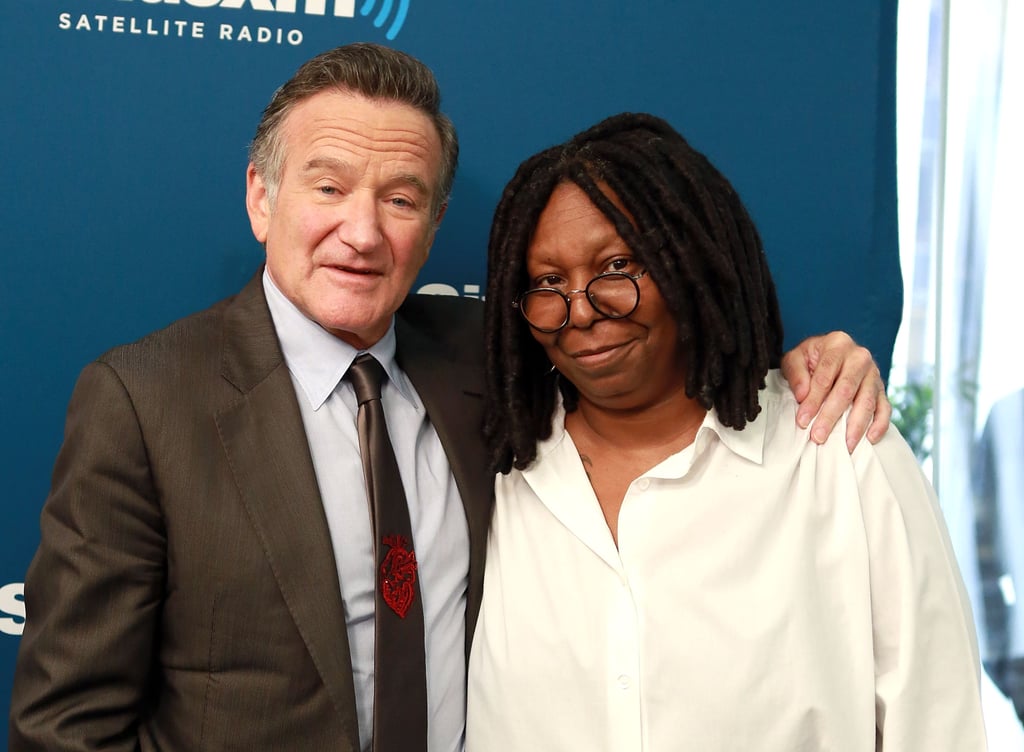 Robin and Whoopi Goldberg were longtime friends and posed together while appearing on Sirius XM's Town Hall series in September 2013.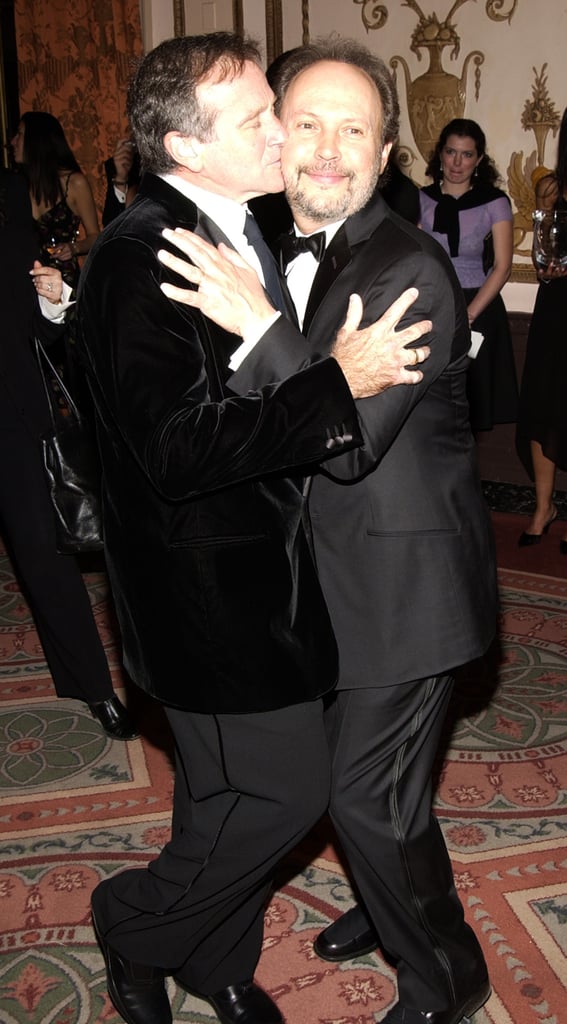 Robin gave pal Billy Crystal a smooch at NYC's American Museum of the Moving Image where Billy was awarded in February 2003.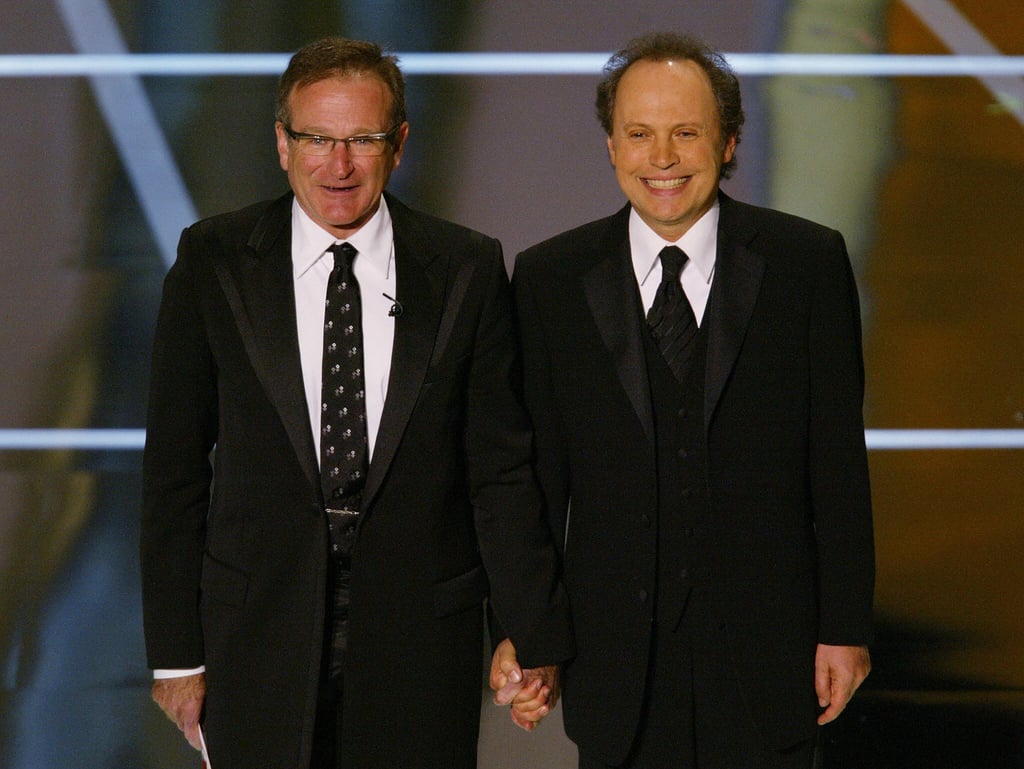 Robin and Billy Crystal hit the stage together to host the Academy Awards in February 2004.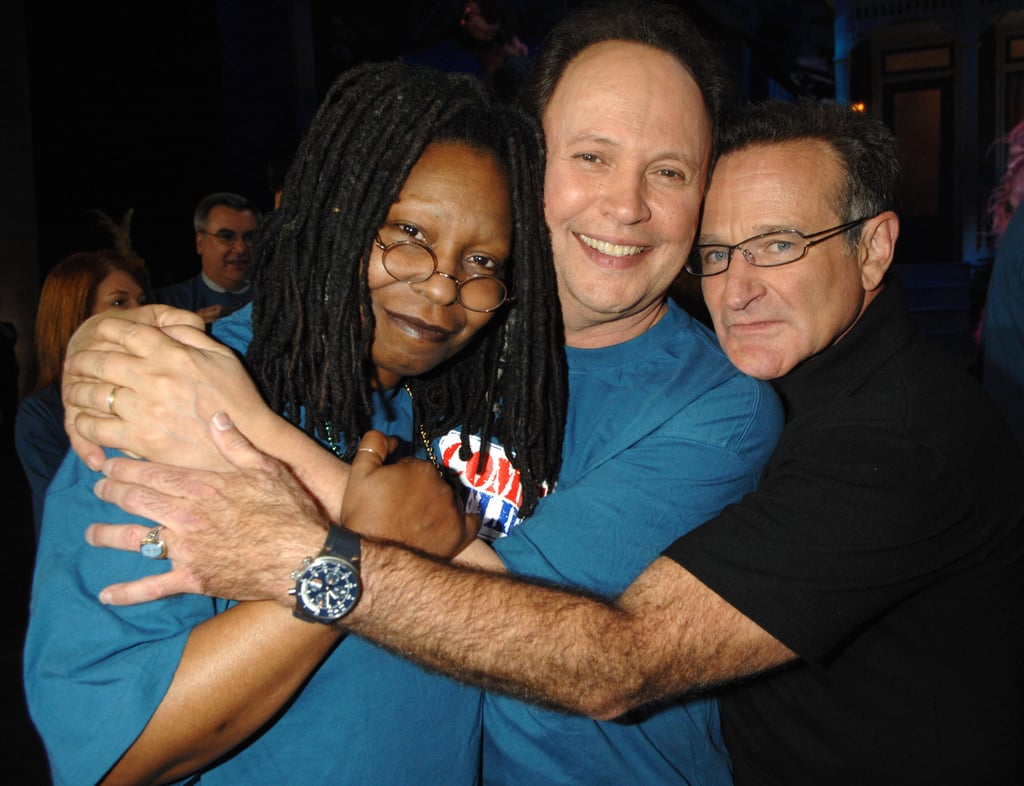 Whoopi, Billy, and Robin came together for their Comic Relief charity comedy festival in Las Vegas back in November 2006.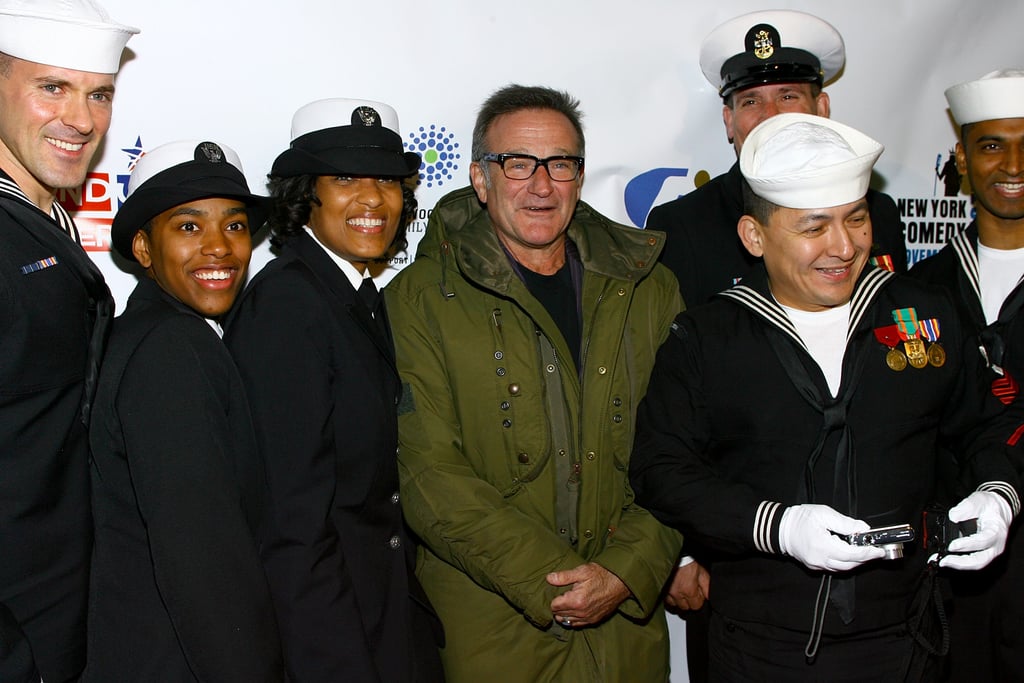 Robin attended a Stand Up For Heroes benefit in NYC in November 2007.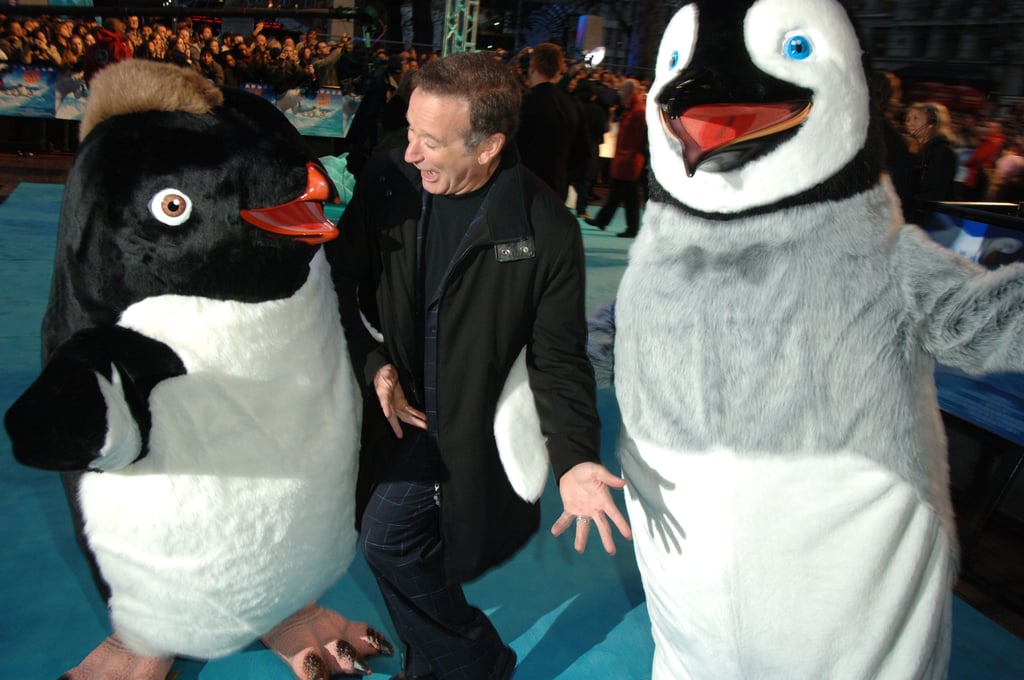 He danced on the red carpet with giant penguins at the London premiere of Happy Feet in November 2006.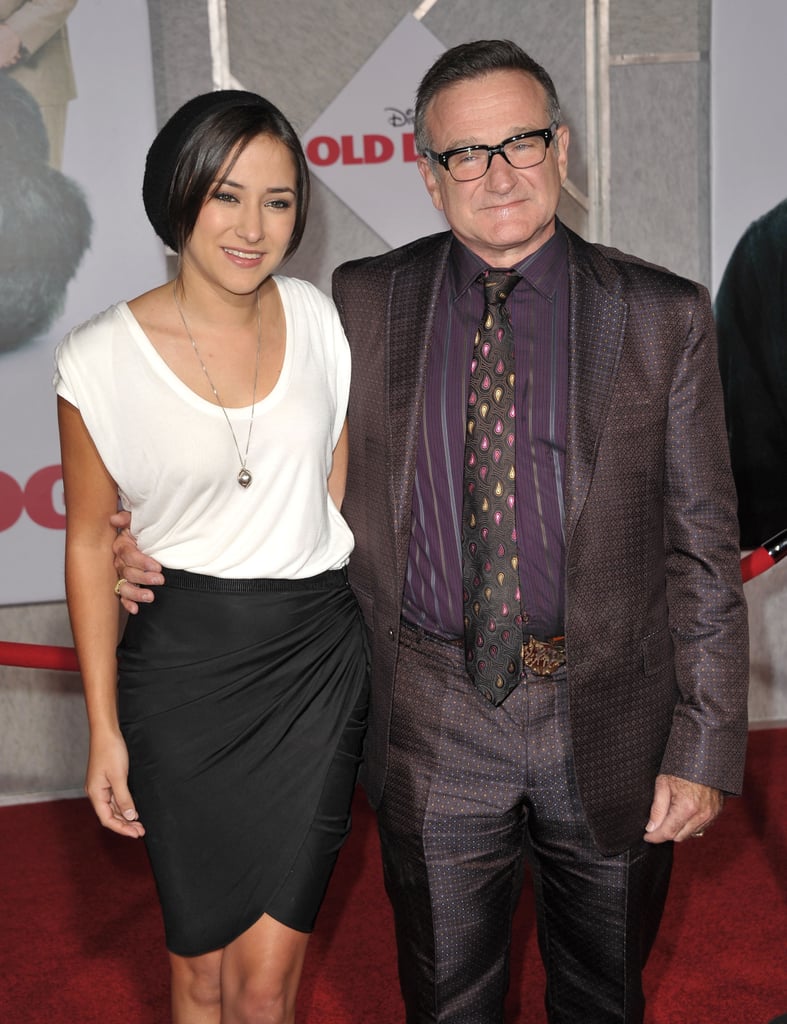 Robin posed with his daughter, Zelda Williams, on the red carpet at the LA premiere of Old Dogs in November 2009.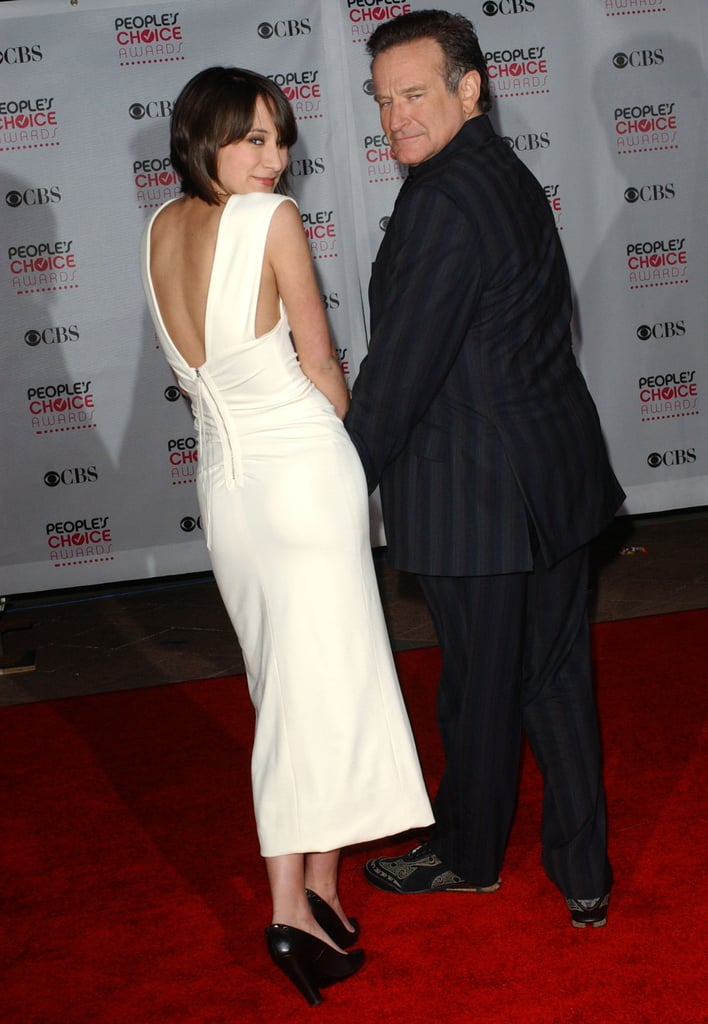 He and Zelda struck a silly pose at the People's Choice Awards in January 2007.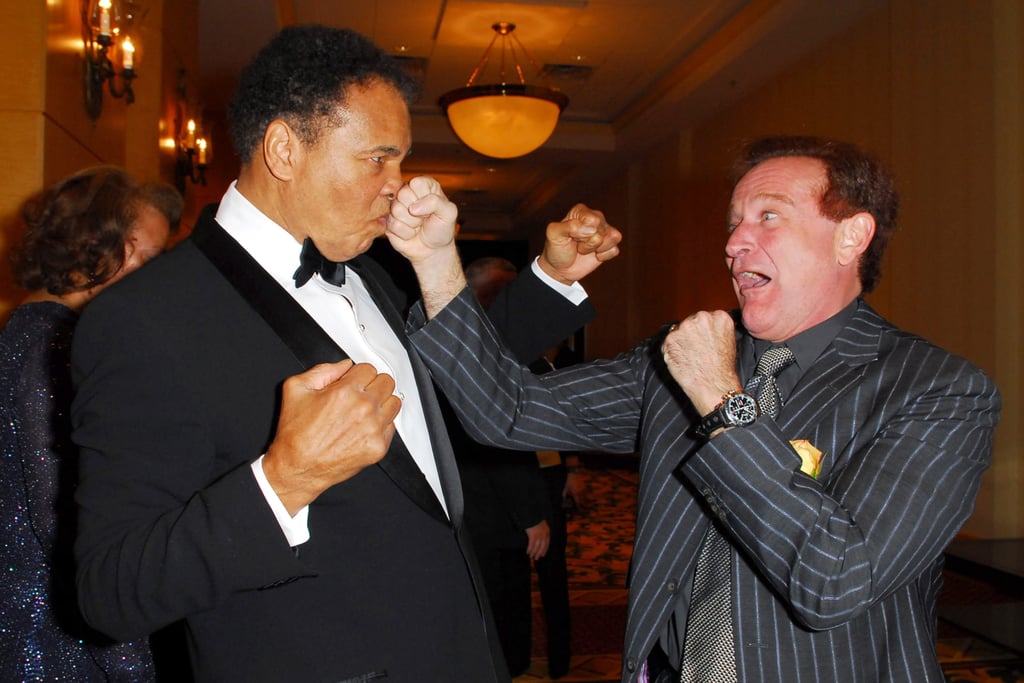 Robin staged a play fight with boxing legend Muhammad Ali at a Celebrity Fight Night event in Phoenix back in March 2006.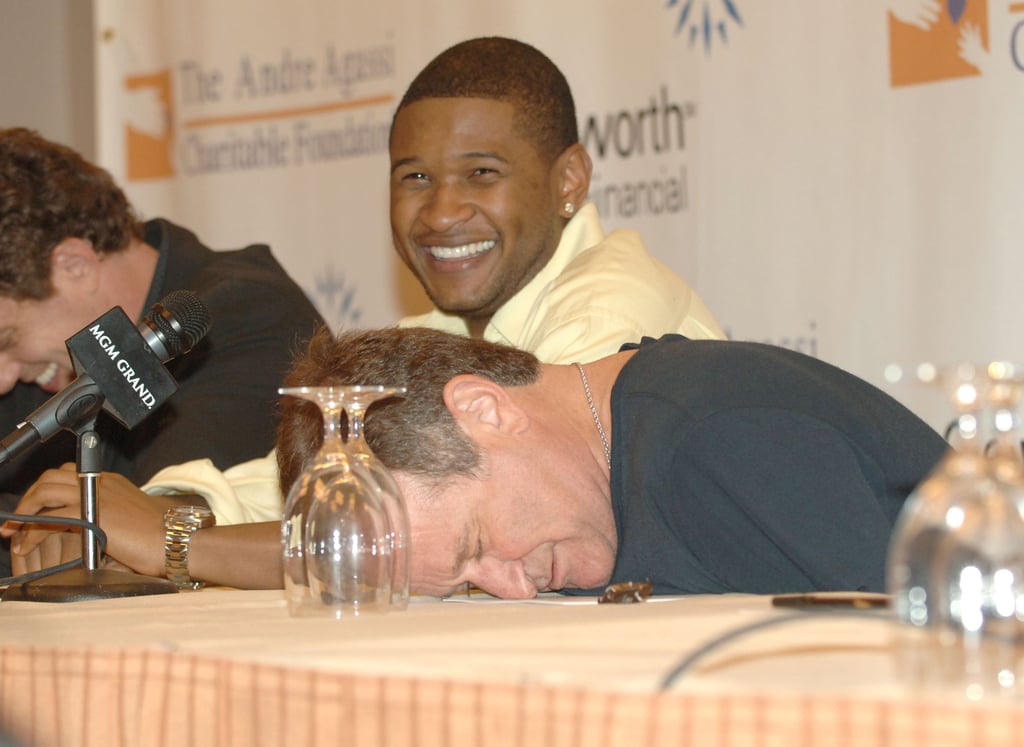 Usher [13] couldn't help but crack up at Robin during a press conference for the Andre Agassi Charitable Foundation in October 2005.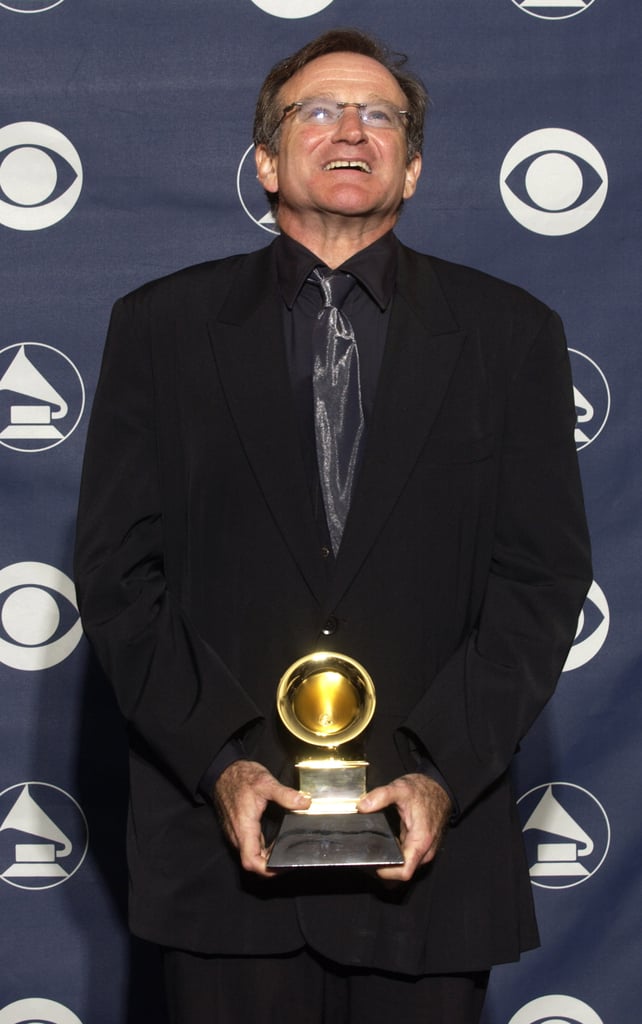 Robin celebrated in the Grammys press room after taking home the award for best spoken comedy album in February 2003.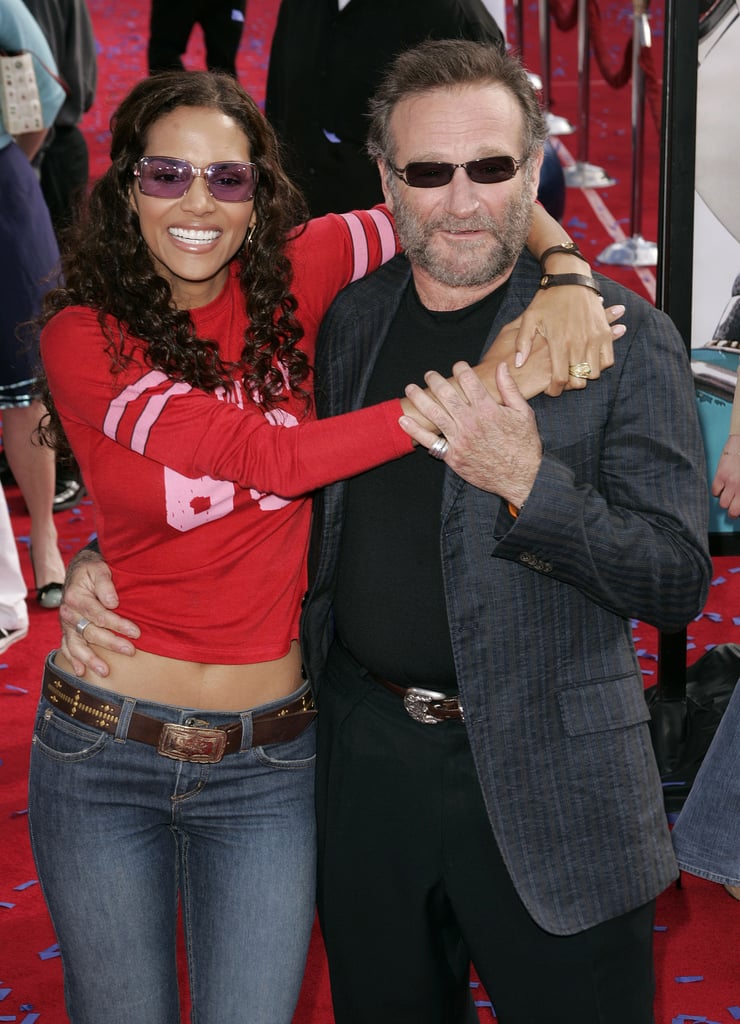 He and Halle Berry [14] hit the red carpet together to promote their animated film Robots at the LA premiere in March 2005.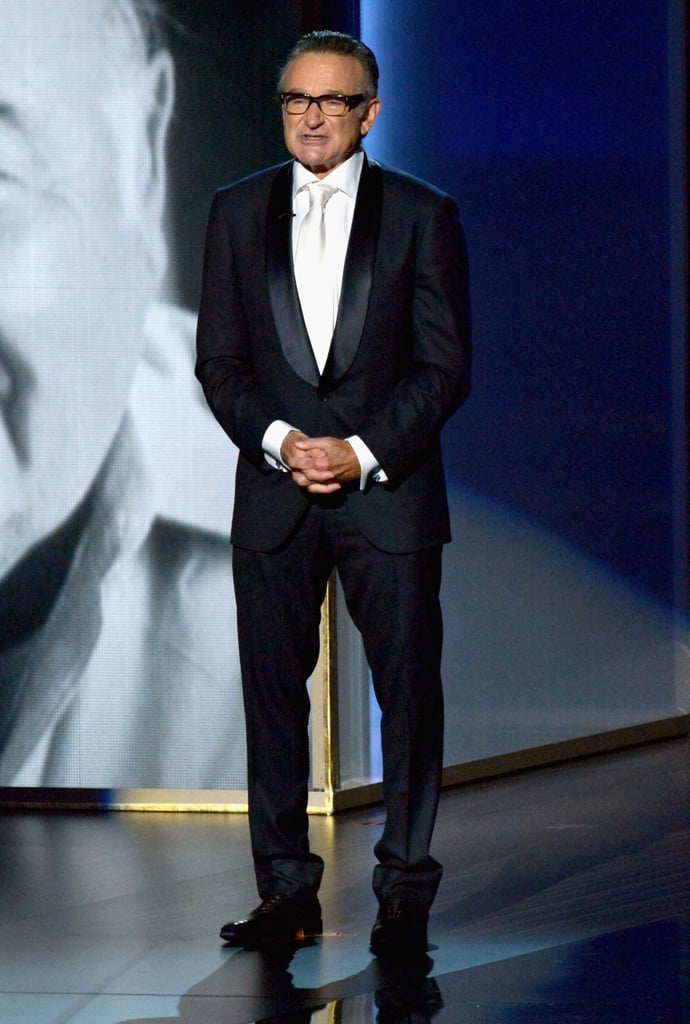 At the 2013 Emmy Awards, Robin gave a heartfelt tribute to his friend and Mork and Mindy costar Jonathan Winters.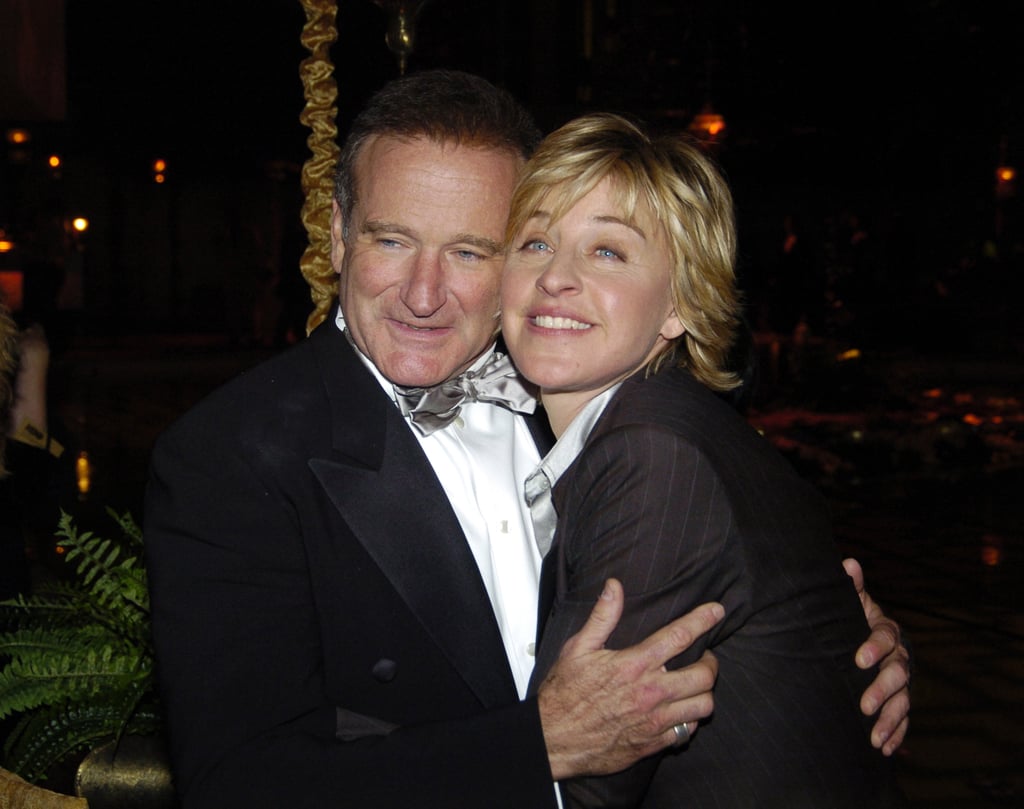 Robin shared a sweet hug with Ellen DeGeneres [15] at HBO's Golden Globes afterparty in January 2005.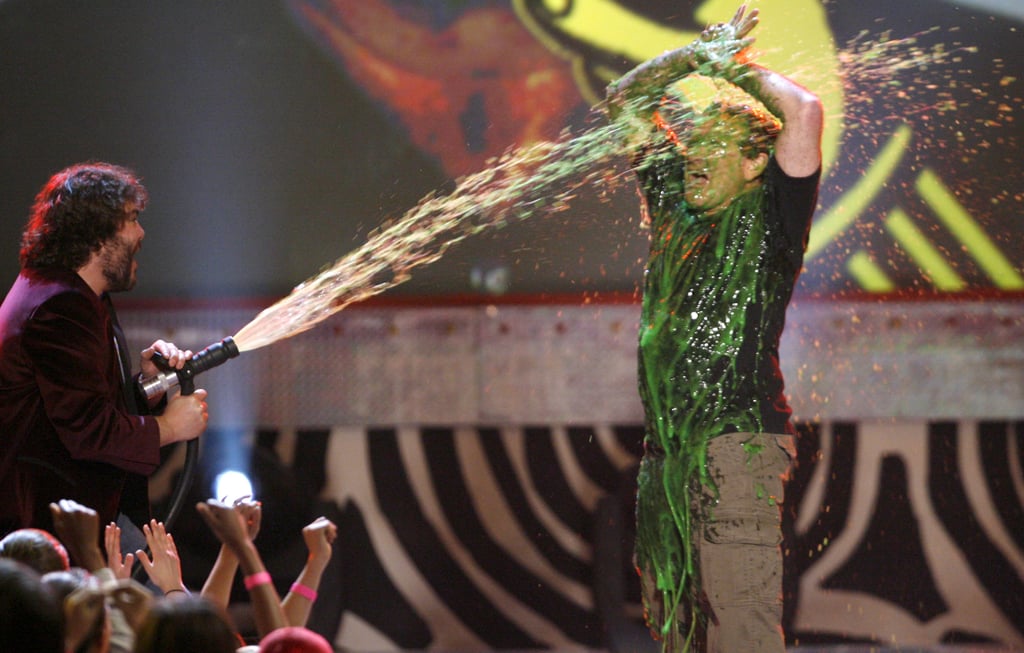 He got slimed on stage by Jack Black [16] at the Kids' Choice Awards in April 2006.
Robin's wife, Susan Schneider, paid him a visit backstage at his hit Broadway play Bengal Tiger at the Baghdad Zoo during its run in June 2011.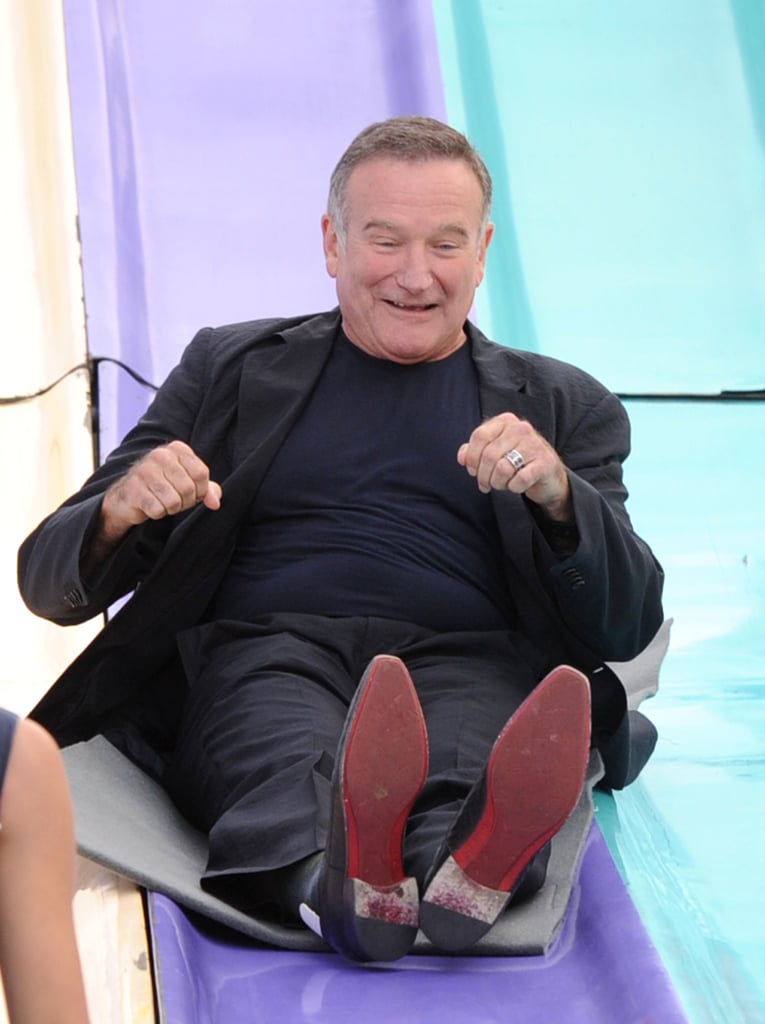 Robin got playful on a giant slide at the LA premiere of Happy Feet Two in November 2011.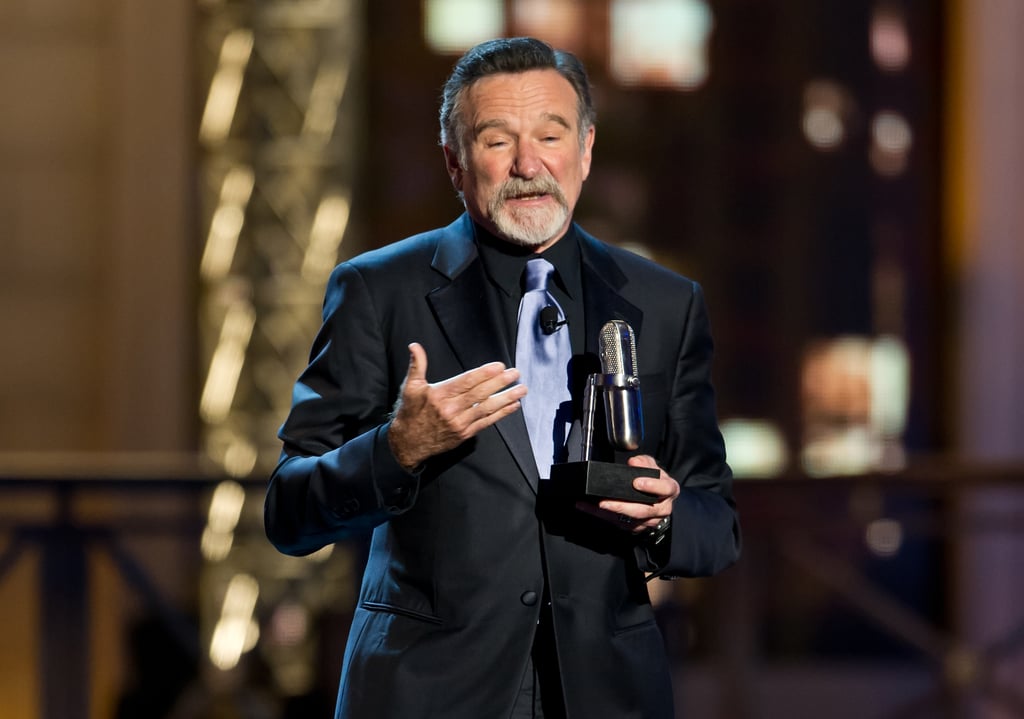 Robin moved the crowd while accepting the icon award at the Comedy Awards in NYC in April 2012.