After Prince Harry and Queen Elizabeth II both squeezed in hilarious photobombs at the Commonwealth Games, Prince William decided to get in on the royal fun. Unfortunately, his first offering to the world of photobombs could use a little polishing. The Duke of Cambridge photobombed Scottish cyclist Chris Hoy on Tuesday while the athlete was mingling with people at the Games, but his fast moves made his portion of the photo turn blurry. Granted, William was probably hoping to be able to sneak in undetected and the look of glee on his face suggests he was in a cheeky mood, but he probably should have struck a pose like his brother [1] or paused and smiled like his grandmother [2]. Don't worry William, no one said going viral was easy — unless of course you are being adorable in the stands with your wife, Kate Middleton [3].
Keep reading to see all the best royal photobombs (so far) and be sure to also check out the best royal selfies [4]!
Source: Twitter user chrishoy [5]
Queen Elizabeth II kicked off the royal photobomb craze when she popped up in the background while two Australian athletes were taking selfies together at the Commonwealth Games.
Source: Instagram user jaydetaylor [6]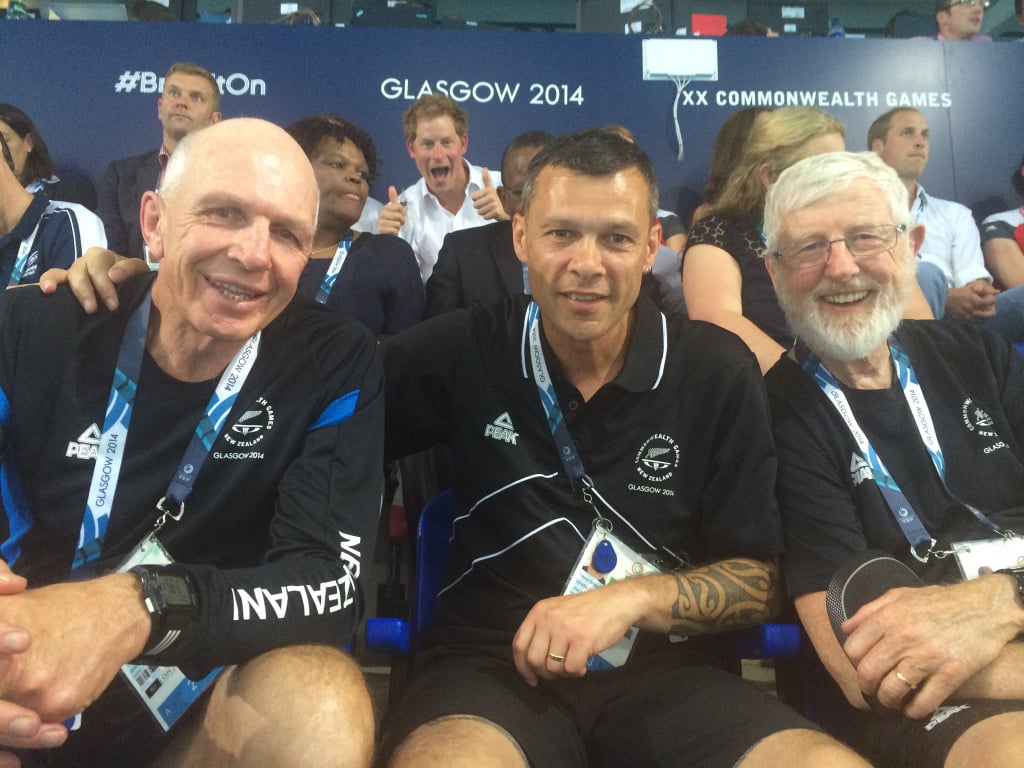 Prince Harry snuck up on boxer Trevor Shailer (center), rugby star Gordon Tietjens, and a friend when they tried to take a snap of themselves at the Commonwealth Games.
Source: Facebook user Trevor Shailer [7]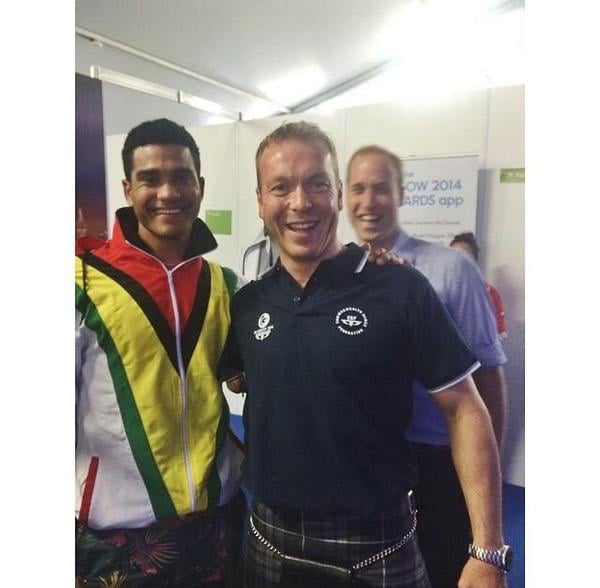 Prince William photobombed cyclist Chris Hoy at the Commonwealth Games.