Not a moment was overlooked in coordinating the Duke and Duchess of Cambridge's three-week royal tour down under, with the schedule being planned to the hour [1]. While you surely have seen the captivating, and no doubt carefully orchestrated, photos of their arrival [2], with Kate dazzling in scarlet and baby George bouncing in her arms [3], you might not be aware of the backstory. To find out who's paying, where they're staying, and more, keep reading for all the details any serious royal watcher [4] needs to know.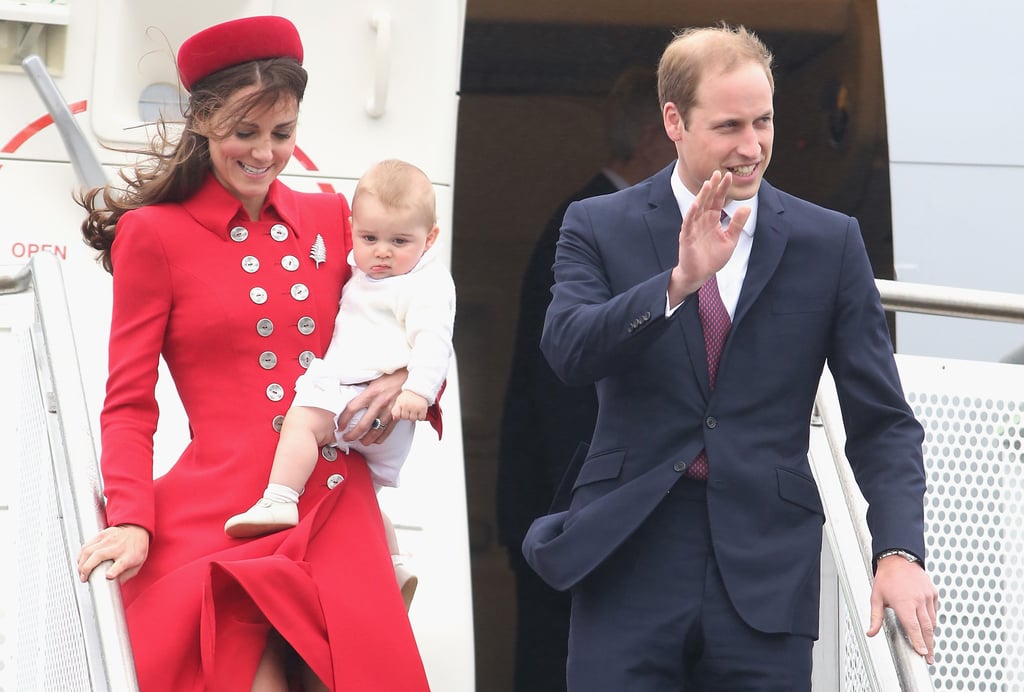 The queen gave William and George special permission to fly together.
The monarch must give her approval for two heirs to travel by air together, an event that's typically avoided.
And they flew commercial.
Will, Kate, and George traveled the 20-plus hours from London to Australia by a scheduled commercial flight — first class was reserved for them and their entourage, of course. Could you imagine being on the flight? For flights in and around Australia and New Zealand, they are using the royal air force. So when Kate stepped off that flight in red, she was not freshening up in a commercial airline bathroom, since that flight was chartered by the air force.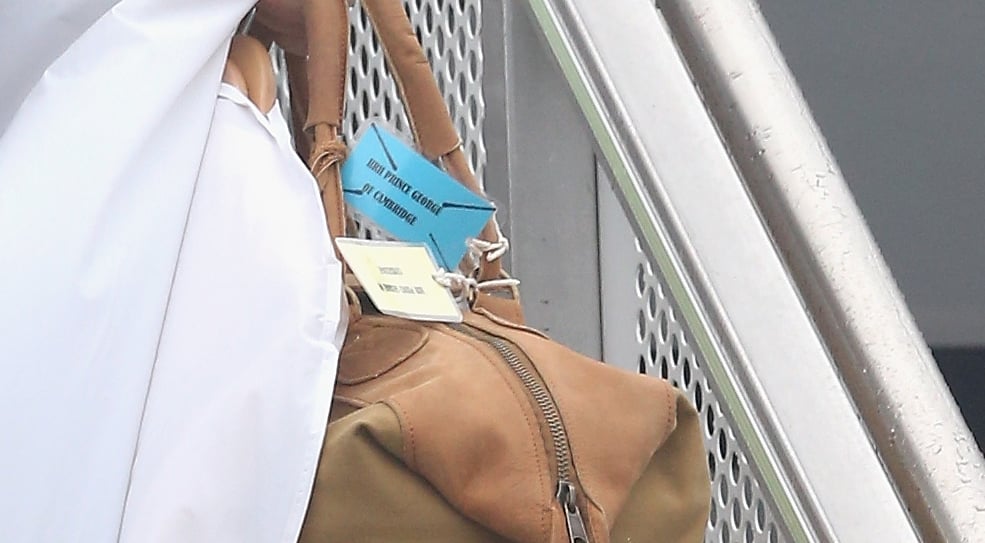 Even the luggage requires logistics.
A color-coded luggage-tag system (a color for each family member — George gets blue!) specifies where each piece goes. Prince William's luggage also typically has his monogram on it, while Kate's is an assortment.
The royals have diplomatic passports.
But fun fact — the queen is the only British citizen who doesn't require a passport.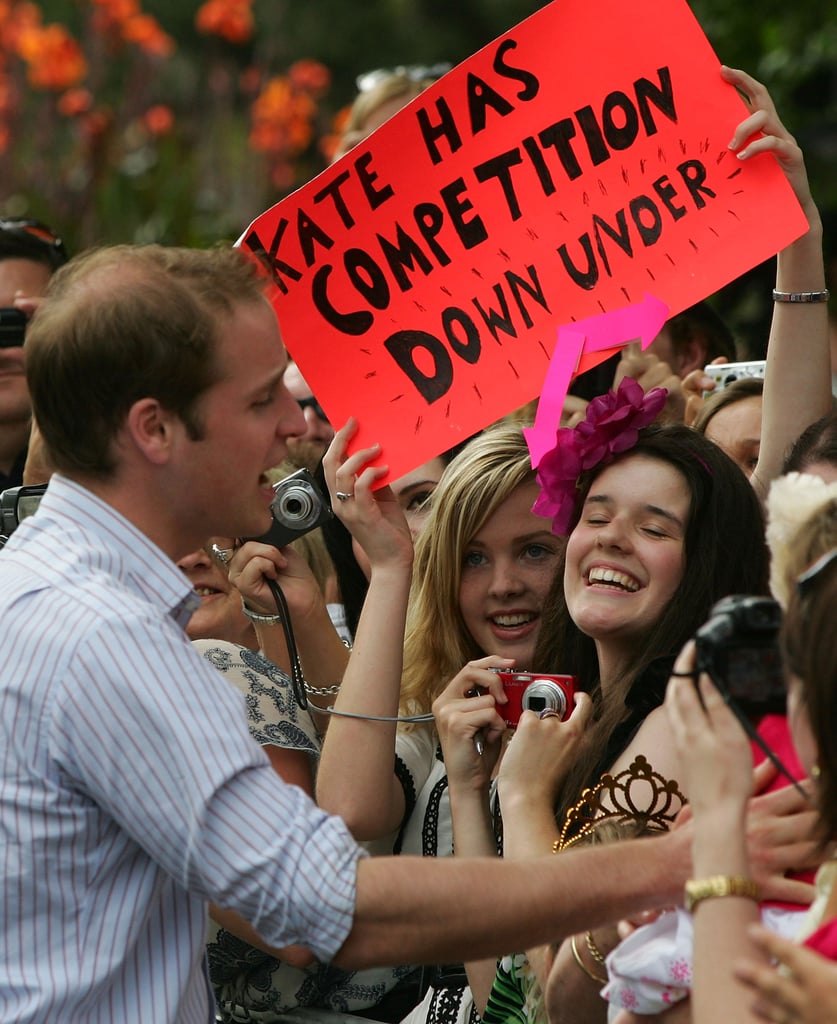 Kate has never been to Australia or New Zealand.
Prince William has visited a few times, for the first time in 1983 and most recently in 2011 right before the royal wedding [5]. Kate had also never been to the US before her 2011 royal tour.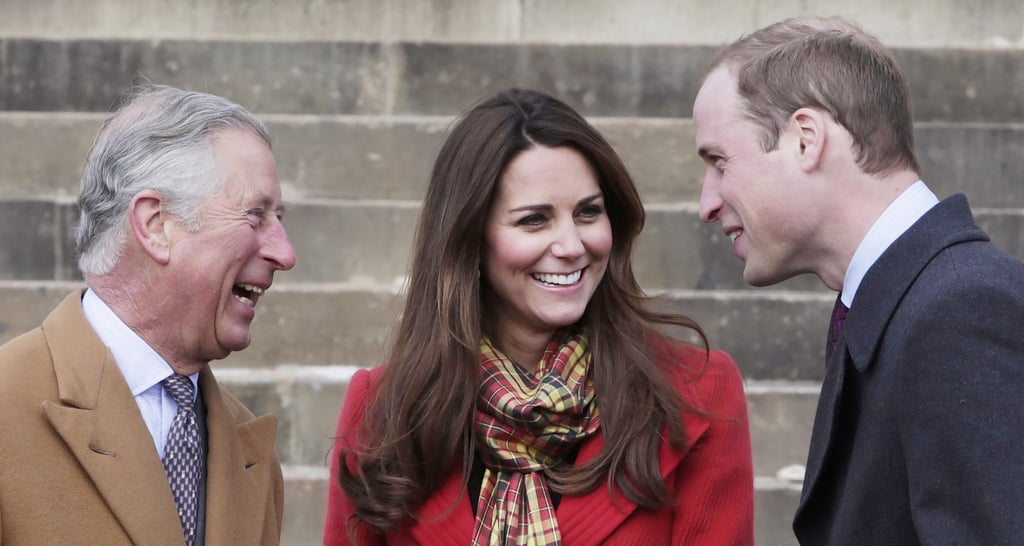 Prince Charles and the queen pick up the tab for Will and Kate.
Prince William and Kate's household staff — which includes their tour entourage [6] — is funded completely by the income of Prince Charles through the Duchy of Cornwall, as is Kate's official wardrobe. The Duchy, an estate inherited by the eldest son of the reigning monarch, is worth an estimated $1.2 billion (that's right) and makes a profit of $32 million per year. Will and Kate do not receive money from British taxpayers directly but instead rely on Prince Charles and the queen's grant-in-aid funding to pay for official travel on her behalf.
But it will also cost the New Zealand and Australian taxpayers a pretty penny.
New Zealand media estimates the trip will cost the country's taxpayers almost $1 million. The cost comes in flights provided by the Royal New Zealand Air Force, preparation work, accommodation and meals provided, and media communication costs. In Australia, the trip is estimated to cost about $2 million. Flights alone are meant to cost almost $300,000. Compared to a state visit by a sitting foreign president and his/her entourage, however, the royals are considered inexpensive state visitors.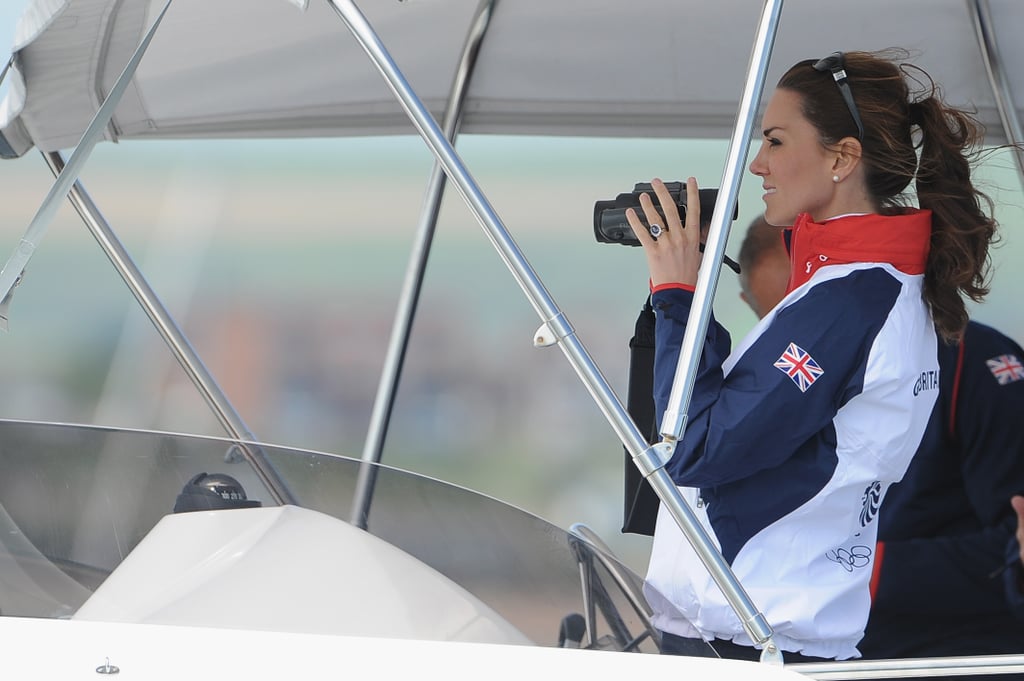 Kate "follows race sailing keenly" and will have a chance to do some herself.
According to an official briefing before the trip, Kate Middleton will do some competitive sailing on Friday, April 11. Their private secretary explained: "The couple will arrive at the Emirates Team New Zealand base and board a boat that will take them to two of the team's yachts — the Duke on one, the Duchess on the other. There will be a number of 'informal' match races between the two racing yachts. As everyone probably knows, however, the Duke and Duchess are just a little competitive."
They're spending Easter at the zoo.
The royal family will attend Easter service at St. Andrew's Cathedral in Sydney and then travel to Taronga Zoo. The Australian government made a donation to the zoo's bilby-preservation program on the occasion of George's birth, so we're hoping for an appearance by the little prince.
It's not all business.
There are various days carved out as private time for the young Cambridge family. While there are public events schedule for Easter, for example, Easter Monday (April 21) is a day they'll spend alone. It's also a public holiday in Australia.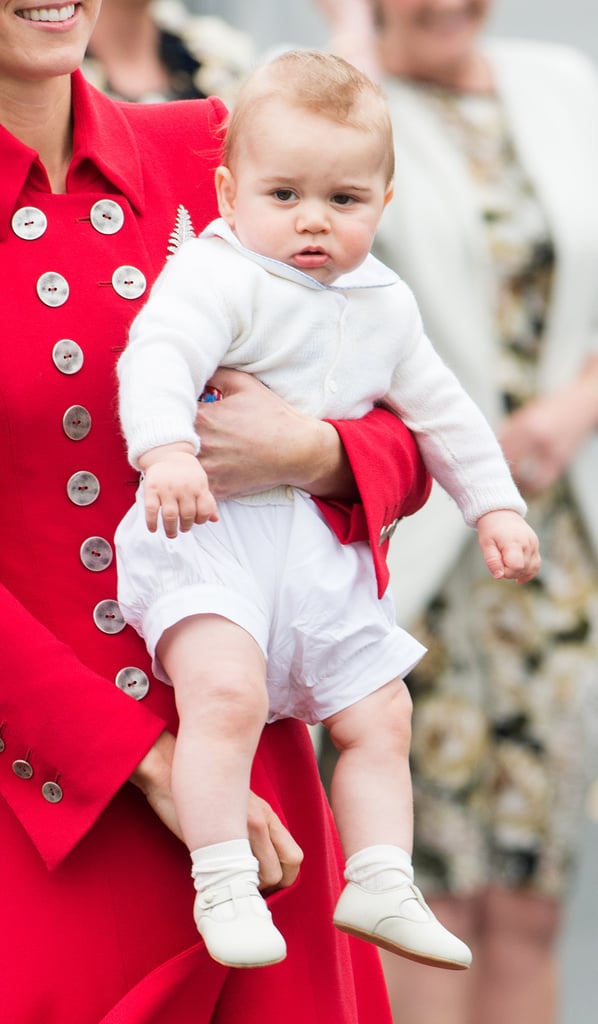 They're leaving George behind for some of it.
At one point, George will be 500 miles away from his parents, while they spend two nights away for a day of wine tasting and white-water rafting in Queenstown, NZ. He'll be well cared for by his Spanish supernanny.
Will and Kate booked an entire resort for a romantic night away.
Will and Kate booked an entire 10-suite resort to themselves [7], reserving a discounted rate, for their time away from George. It's rumored to cost about $11,000 a night.
The trip is all over social media.
You can get live official updates from @ClarenceHouse [8], which is using the hashtag #RoyalvisitNZ [9]. The Government House New Zealand [10] also has a Flickr page showing behind-the-scenes photos. And members of the press corps are also sharing their photos [11].