Ryan Gosling [1] has been a heartthrob for decades [2], but sometimes it's not his sexy moments [3], smoldering looks, or passionate onscreen kisses [4] that make him hot. When Gosling is at his silliest, making funny faces and posing adorably with friends, he is often also at his sexiest. Keep reading to see some of our favorite goofy Gosling moments through the years.
If that's not enough Gosling for you, see the most recent photos [5] of him, find out which version of him you should date [6], and vote for him in our March Man-ness poll [7]!
Ryan Gosling has a gorgeous face, but sometimes he makes crazy expressions.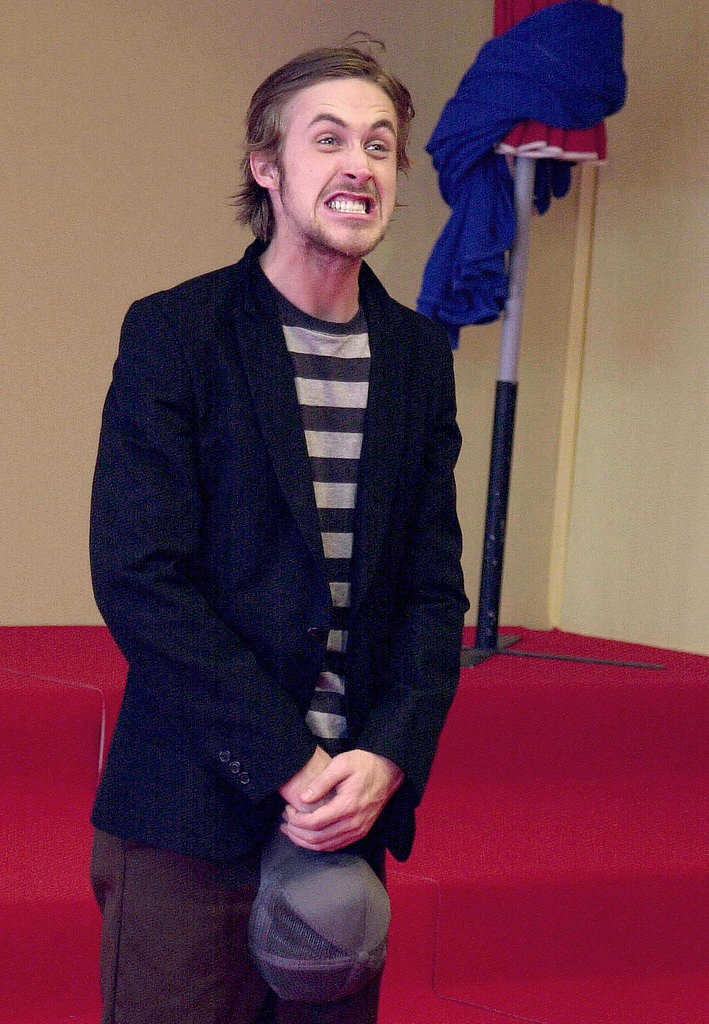 Like when he isn't a fan of his itchy tie.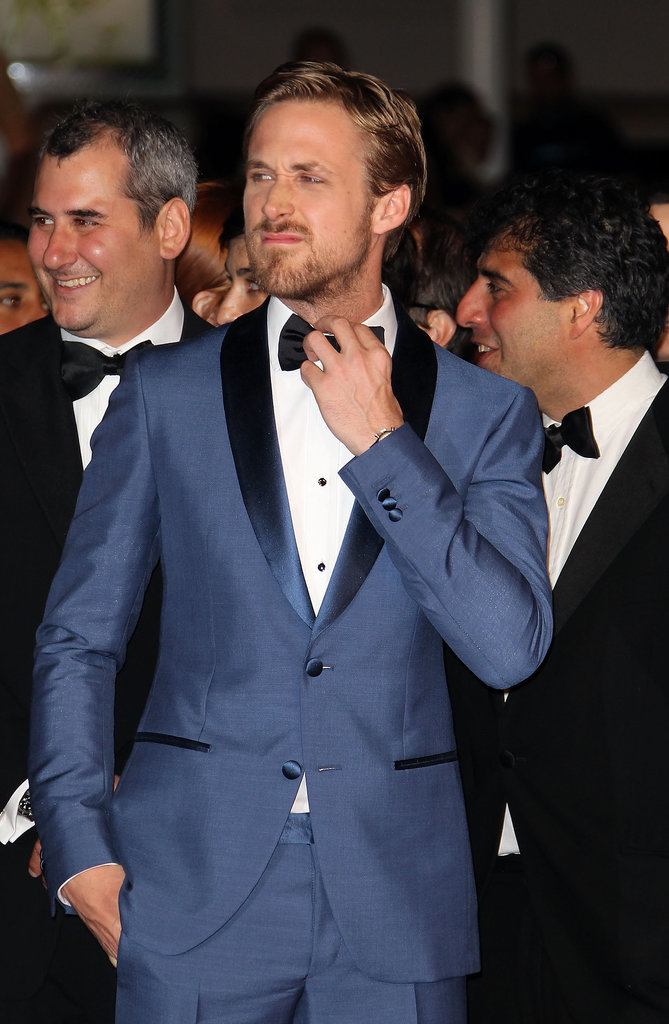 Or wants to add some fun to a portrait session.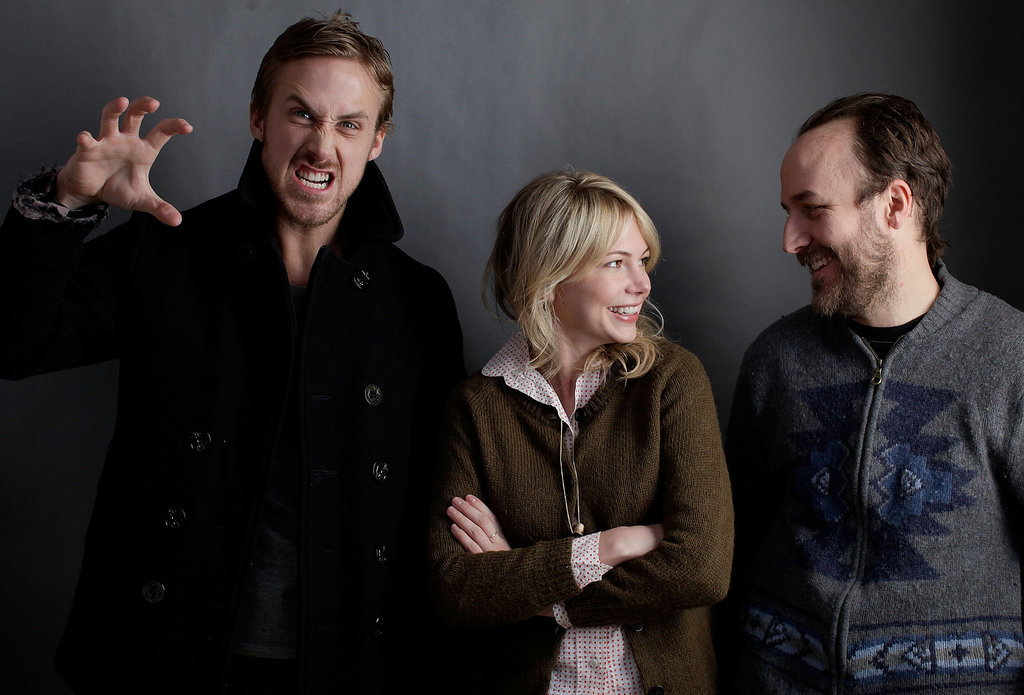 He likes to highlight his costars with a quick point.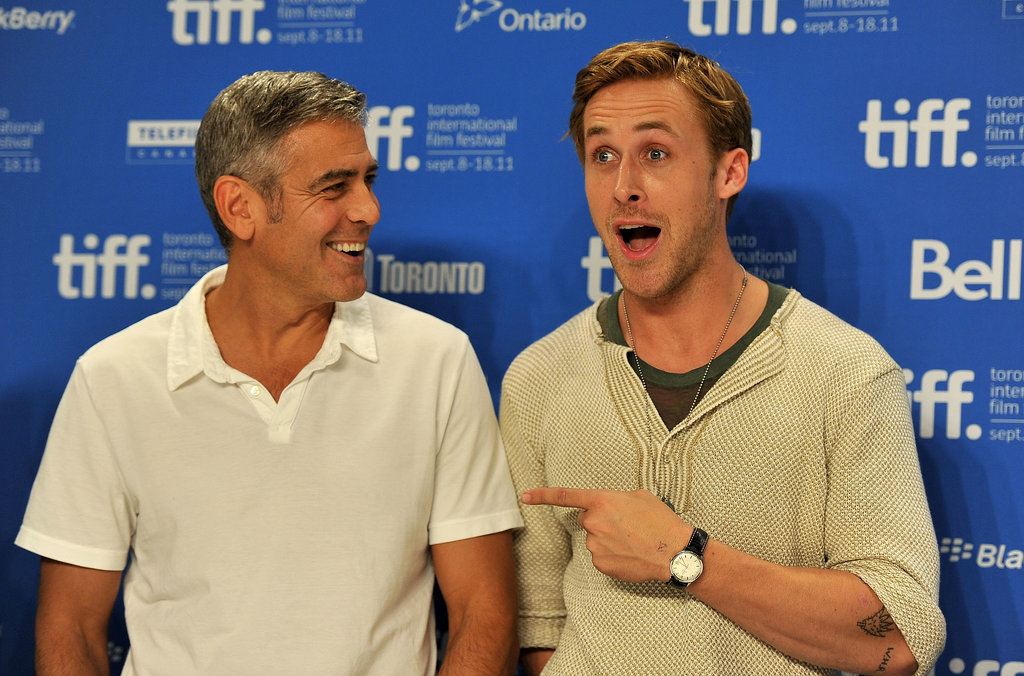 Making the photo all about the other person.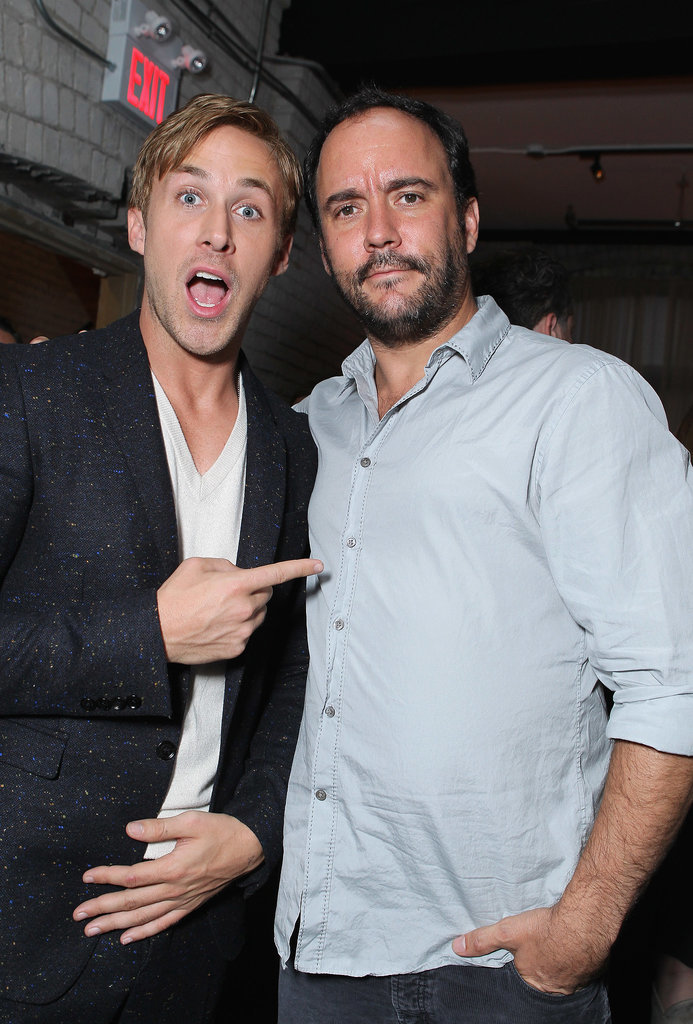 And showing his excitement.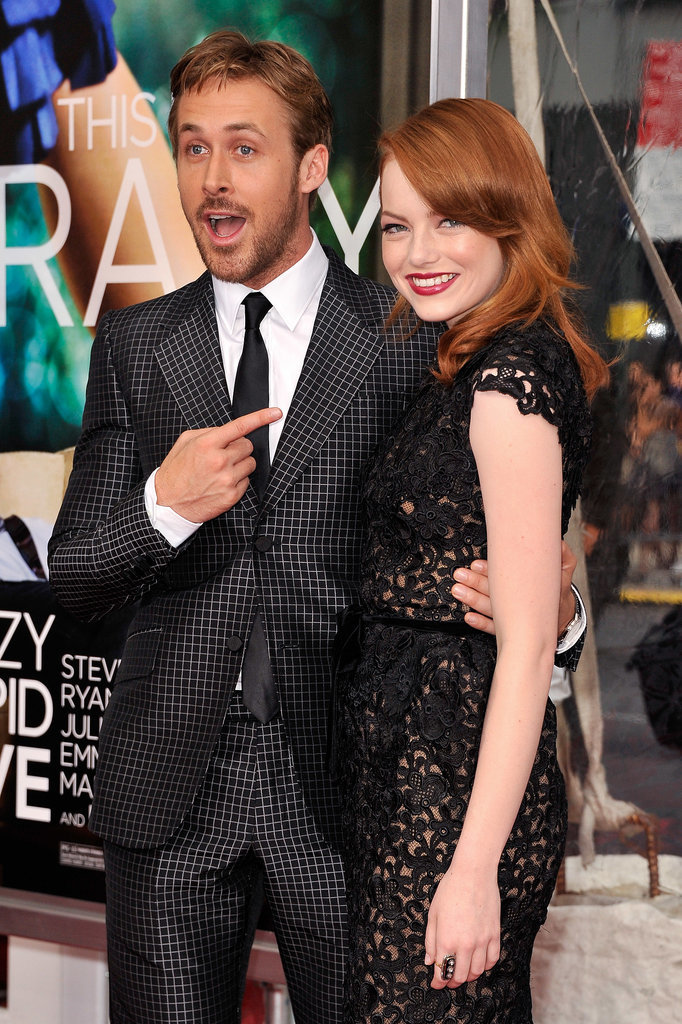 Sometimes he points off into the distance, though.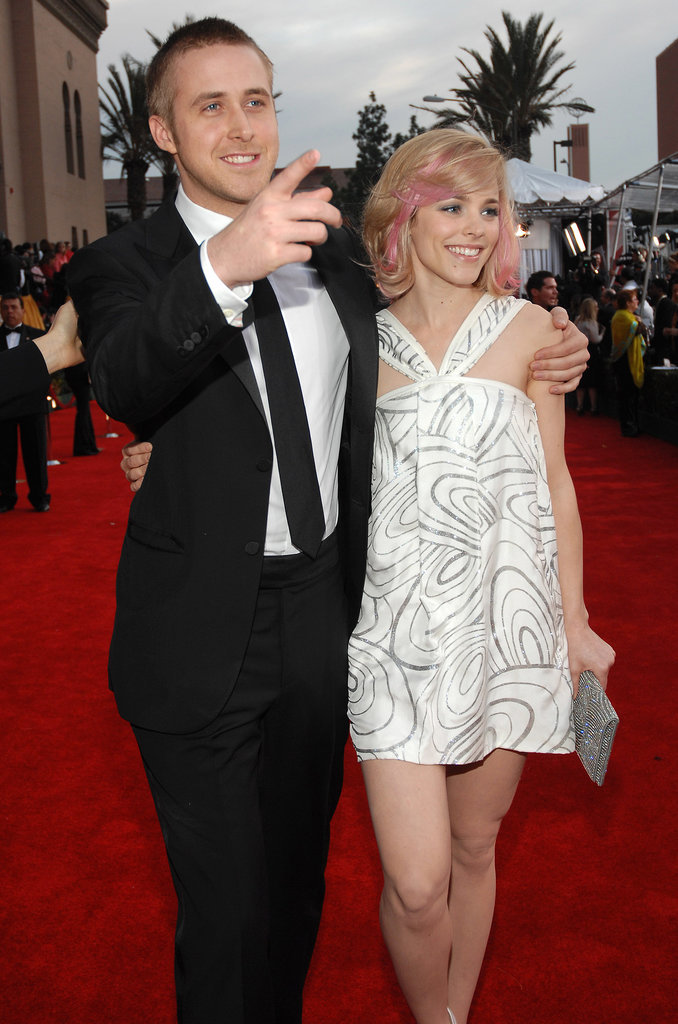 Or ditches his pointer finger for a fist and a fake growl.
Which is especially cute with his Blue Valentine costar.
It's adorable every time they do it.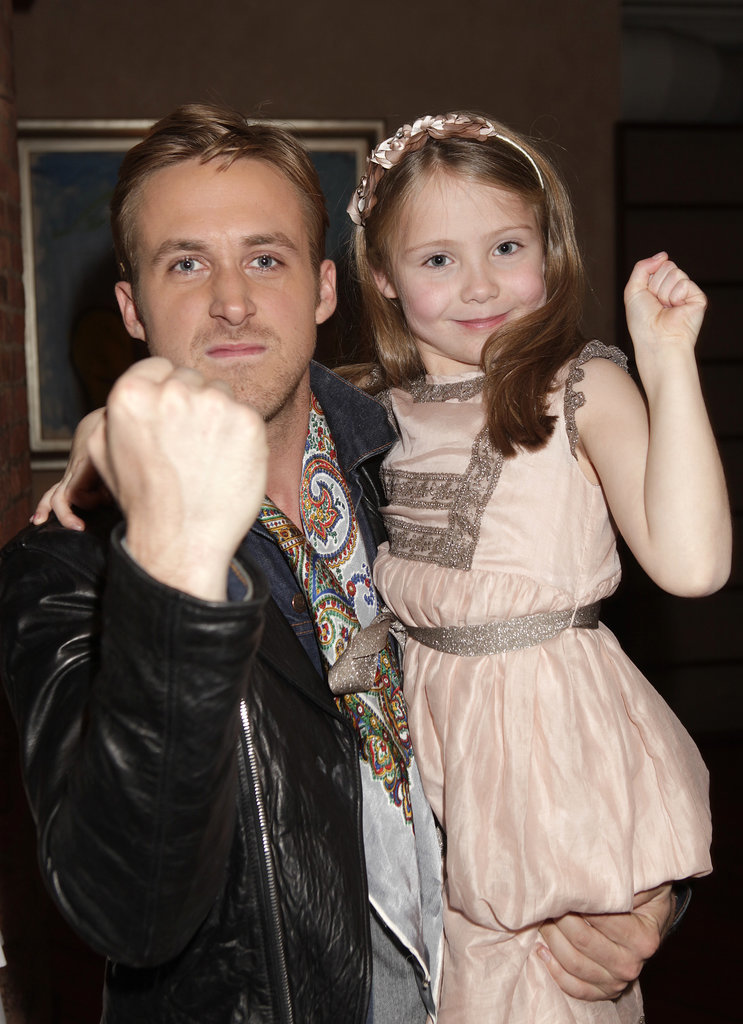 As any of their goofy antics are.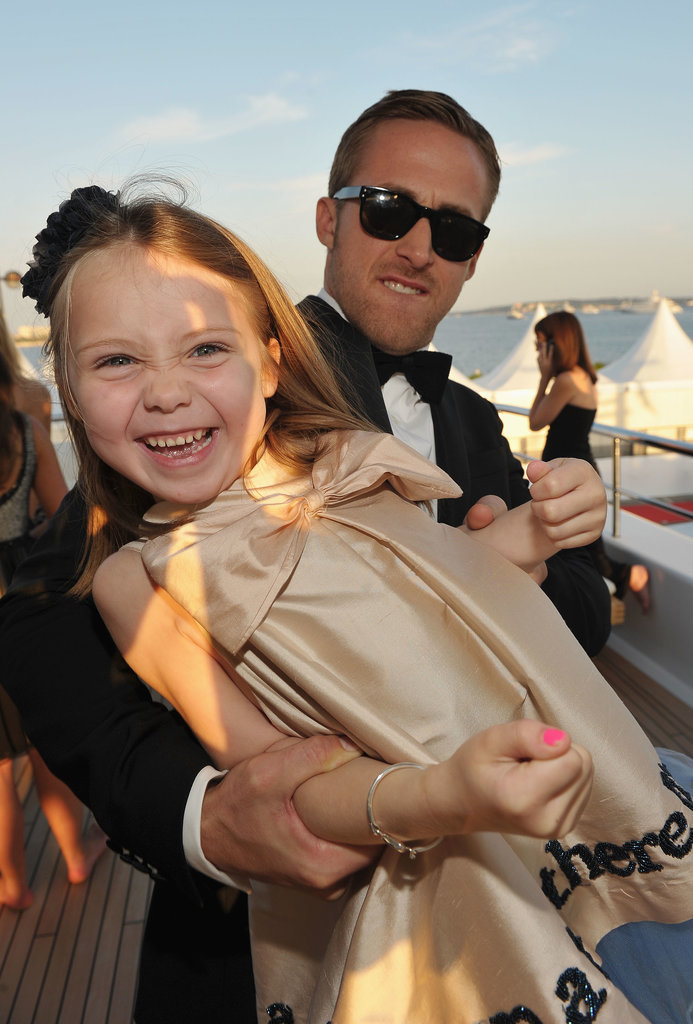 He also shows his fist and funny face with other people. Like Slayer drummer Dave Lombardo.
And film producer Jamie Patricof.
He likes to use his hands to talk — especially with Kevin Bacon.
Or by himself at press conferences.
He'll slap his costars if he needs to.
Or lovingly smash their faces with his hand.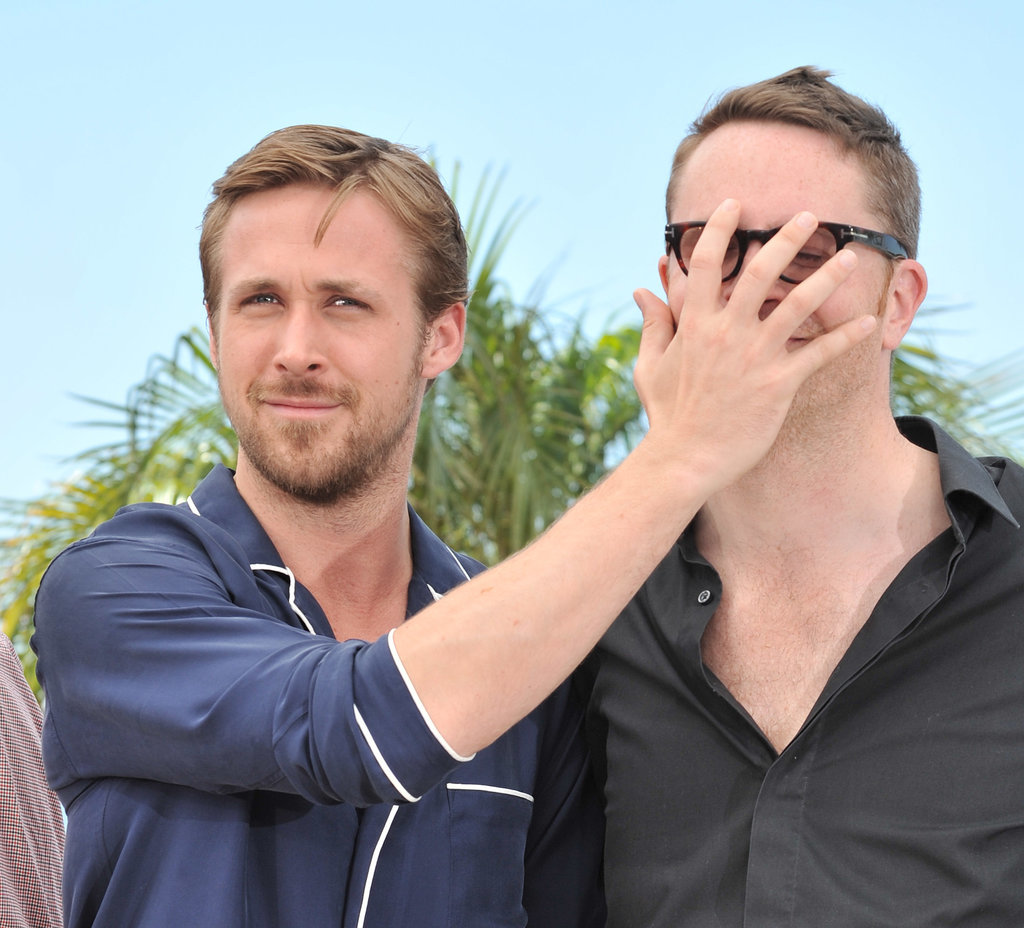 But he'll kiss them afterward. Well, at least director Nicolas Winding Refn.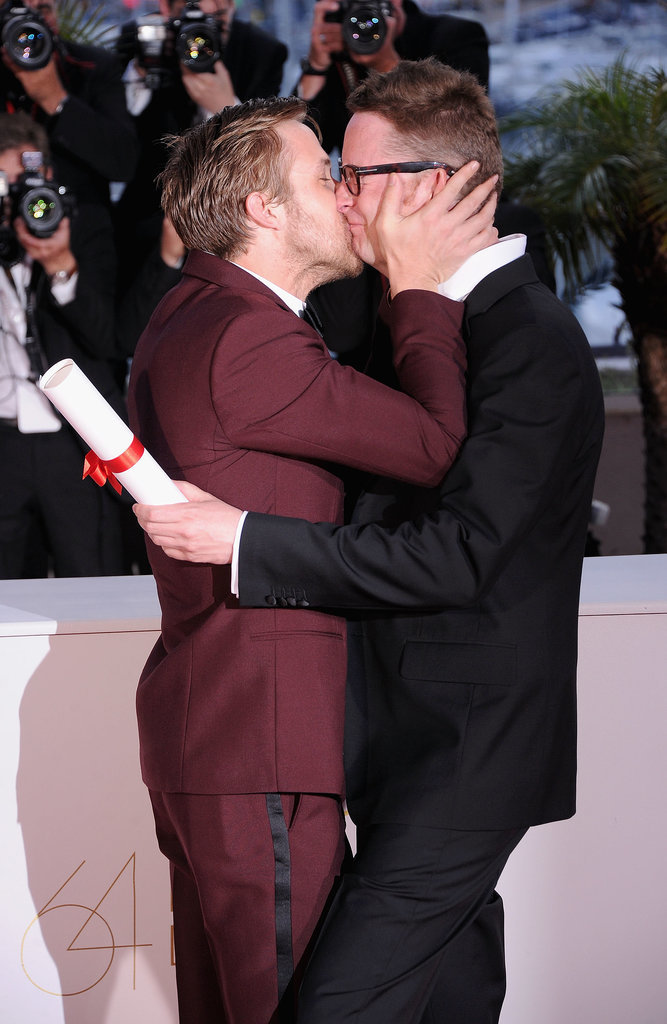 Though he makes faces when other people kiss him.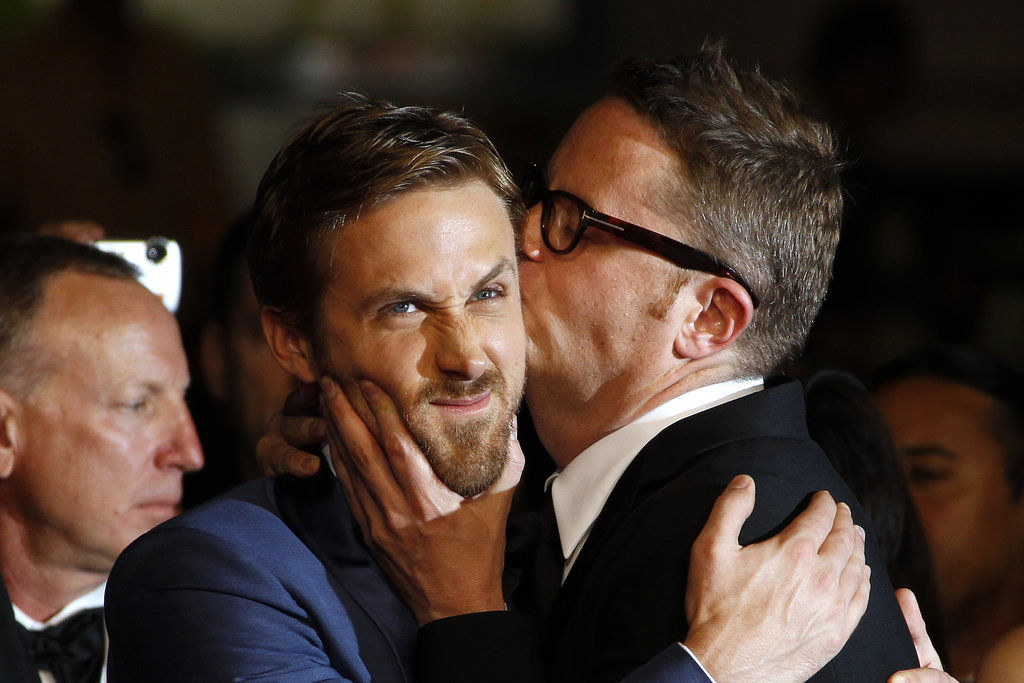 He's a big believer in hugs. Bradley Cooper understands.
He's really a kid at heart, as seen here with his Sharpie work on George Clooney's face.
Clooney is a kid at heart, too, so it's all good.
Gosling takes it to the next level while snow tubing.
Look at this jump!
And he nails the landing. Whee!
He makes sure to capture the moment with photos.
Selfies with Kevin Spacey, anyone?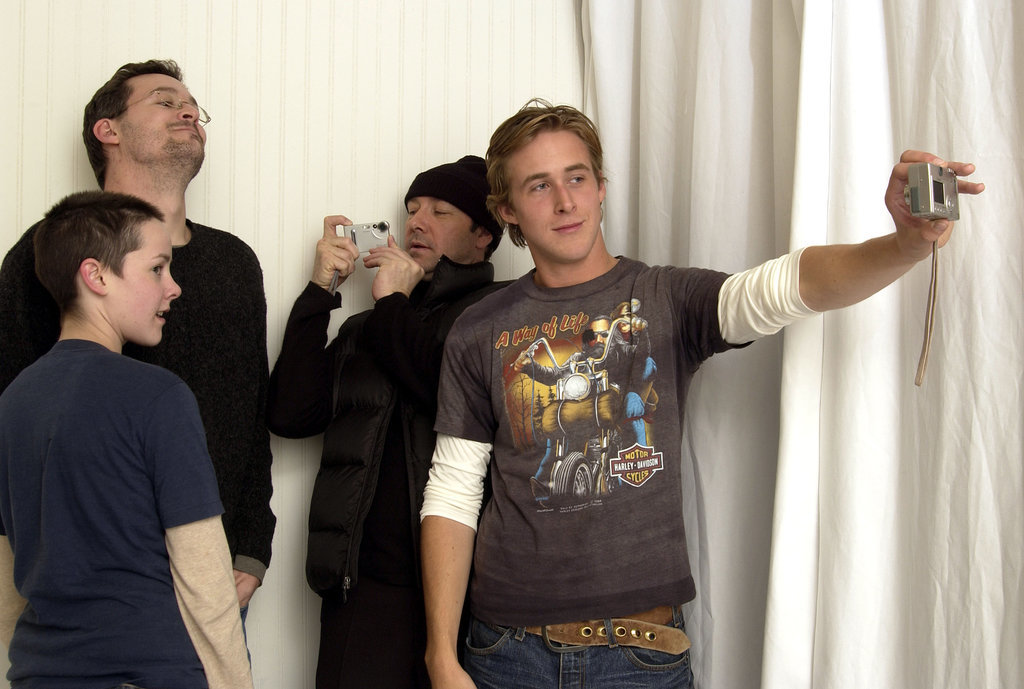 He also often has his dog, George, by his side — even on the red carpet.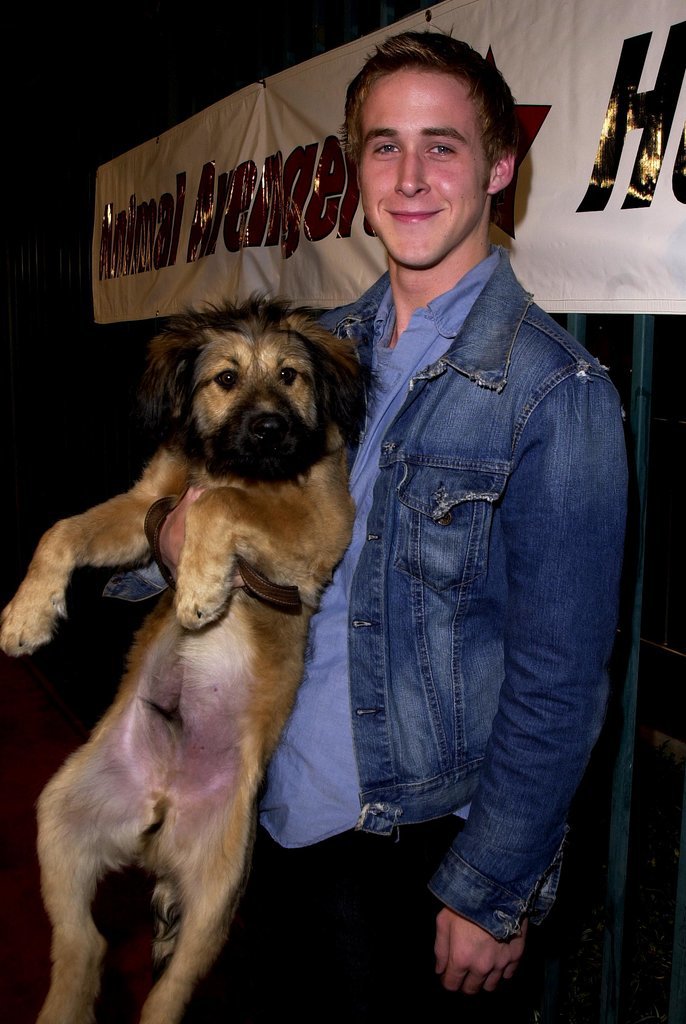 Or on Late Night With Jimmy Fallon. That works too.
He admires inanimate objects, like awards.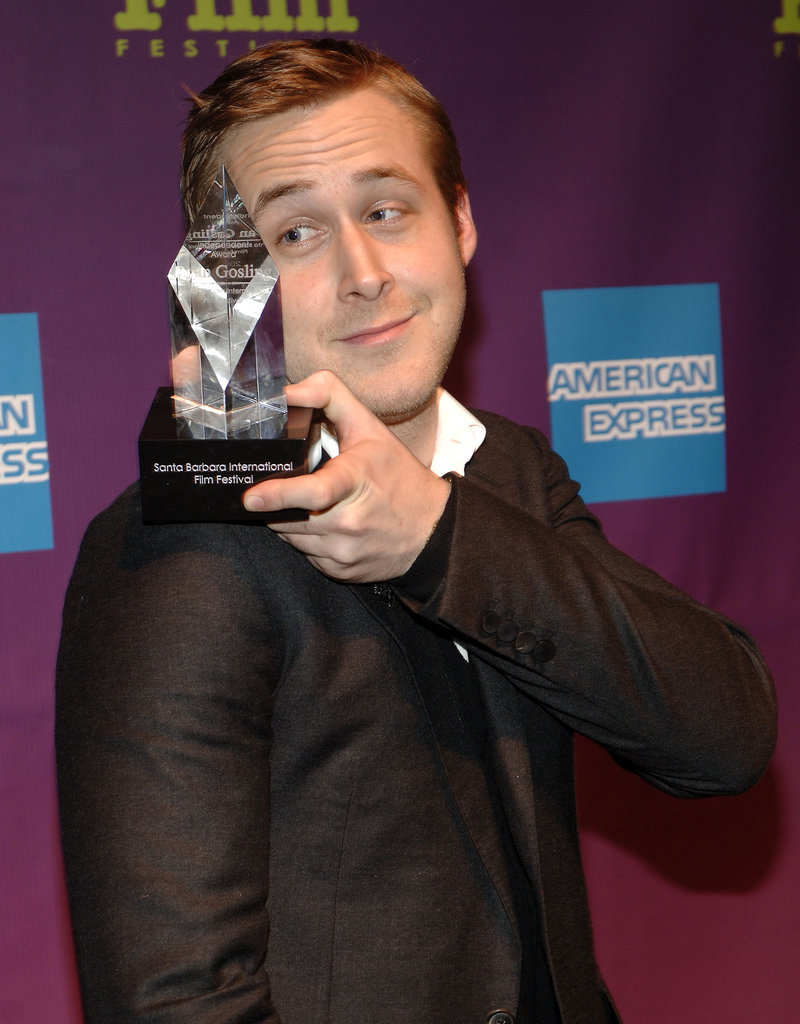 And also takes the time to appreciate tied shoelaces.
But most of all, he loves a good laugh.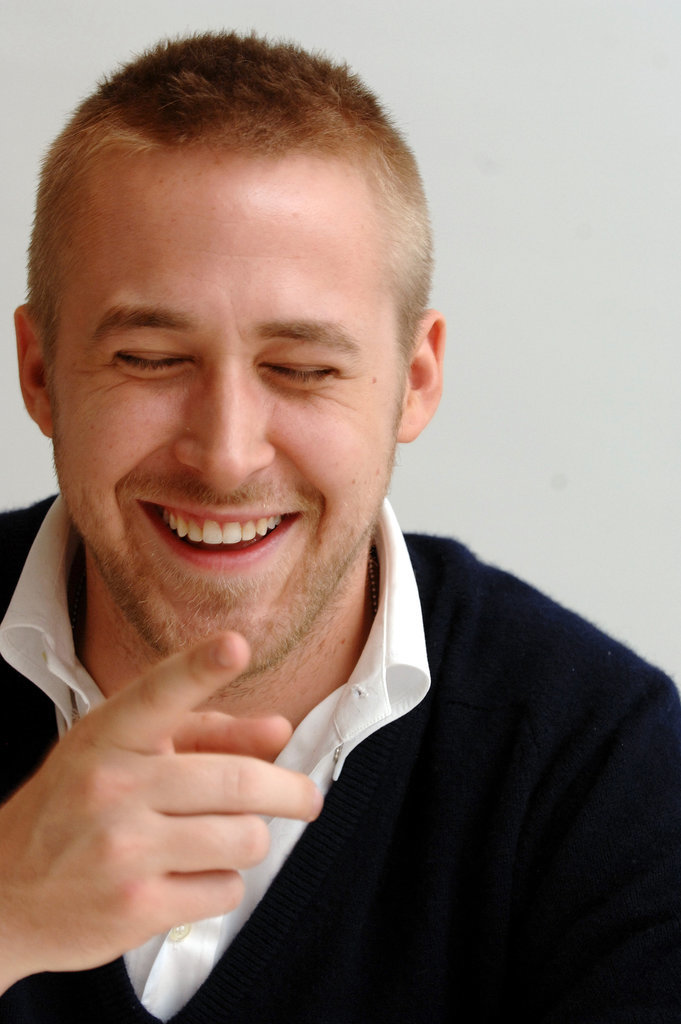 And who can resist that smile?