Ryan Gosling [1] made a swoon-worthy appearance in LA on Saturday, complete with all the trademarks we've come to expect from him. From the way he wears his pants to his smoldering stare, Ryan was right on point while waiting for his car at the valet after grabbing lunch with a friend. The outing marks the first time we've caught a glimpse of Ryan's good looks since he popped up at the Cannes Film Festival, where he stunned on the red carpet [2] and premiered his first directorial effort, Lost River [3]. Keep reading to see all the signature subtleties he unleashed on us this weekend.
His Masculine Beard Groomed to Perfection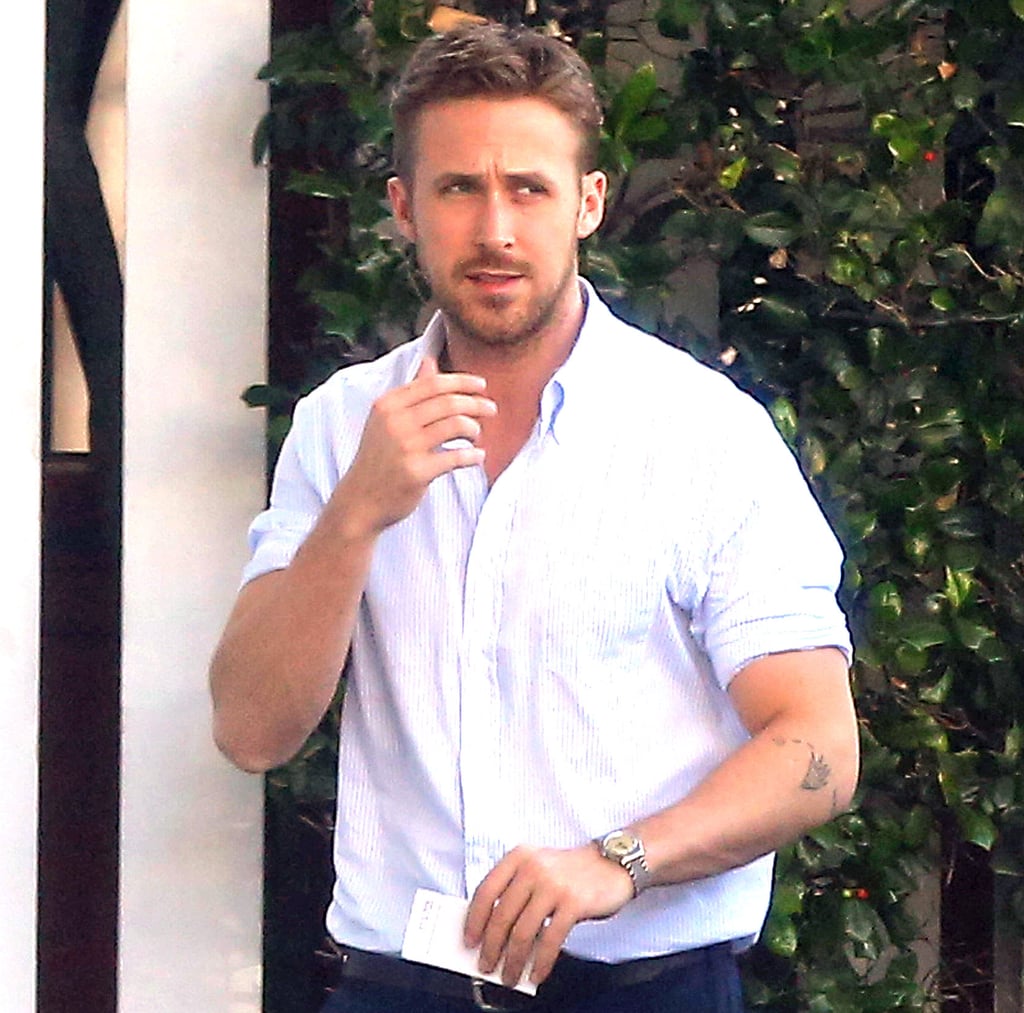 Let's also take note of the visible tattoo.
His Biceps Bulging Beneath Rolled-Up Sleeves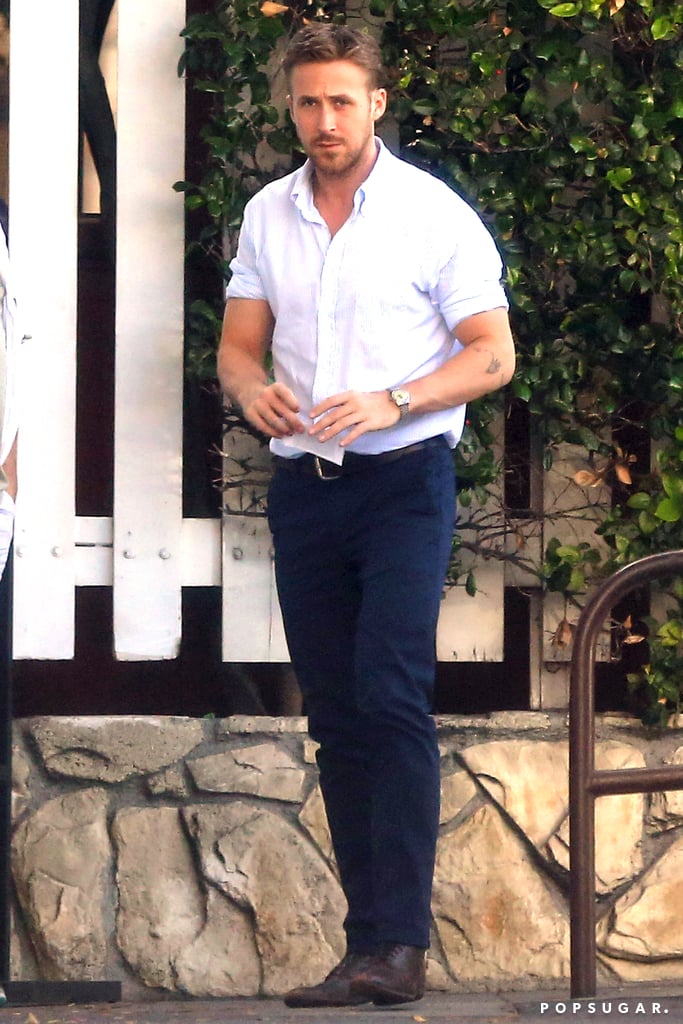 His Unassuming Smile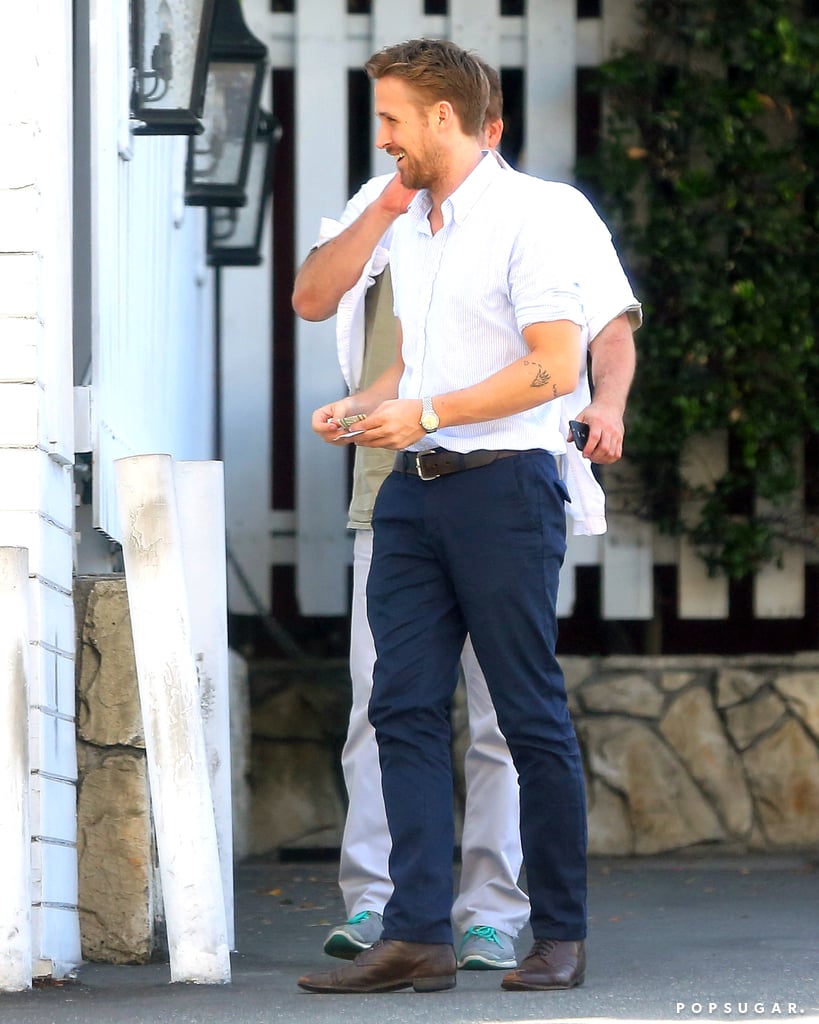 His Nearly Closed-Mouth Smile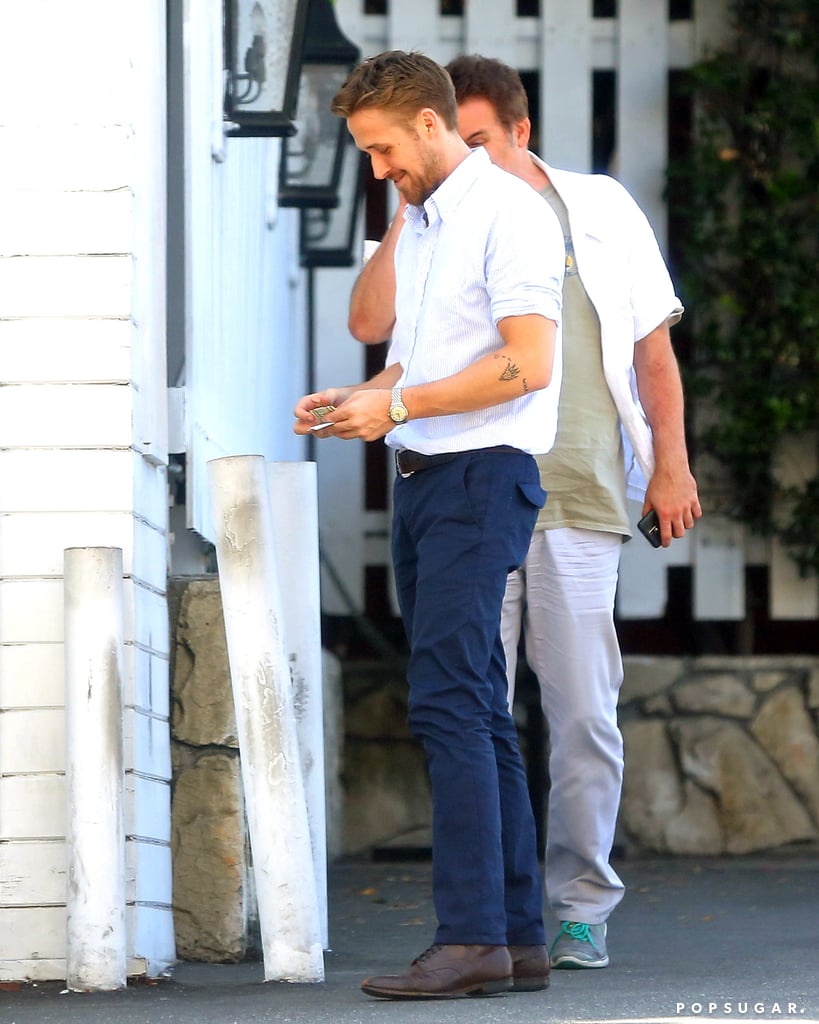 His Loose Pants Resting Just Below His Hips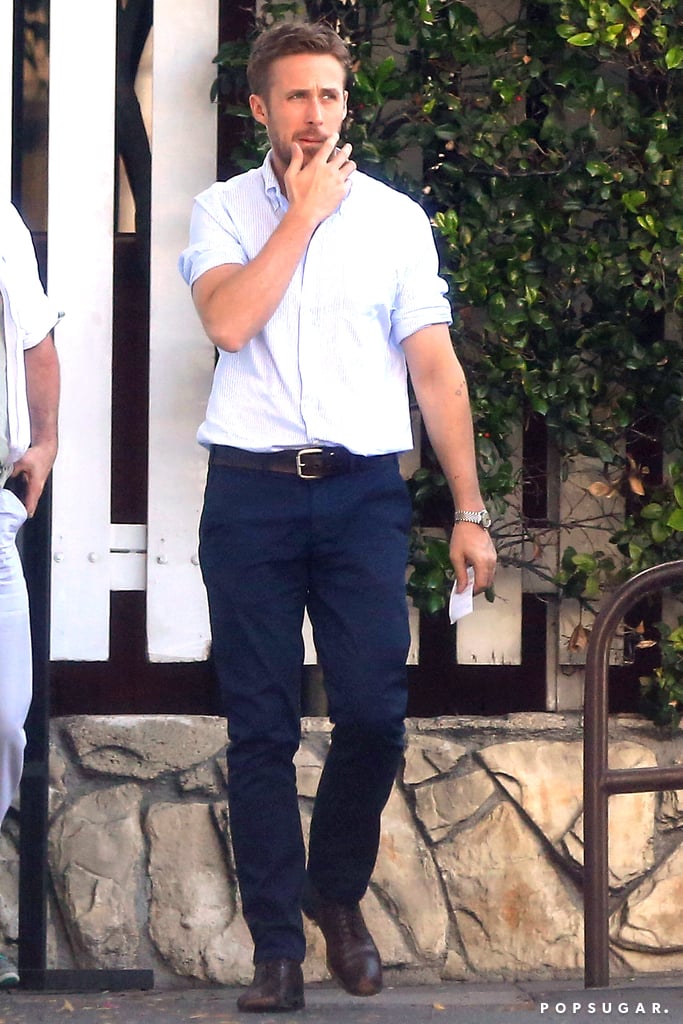 His Casual Man-Hug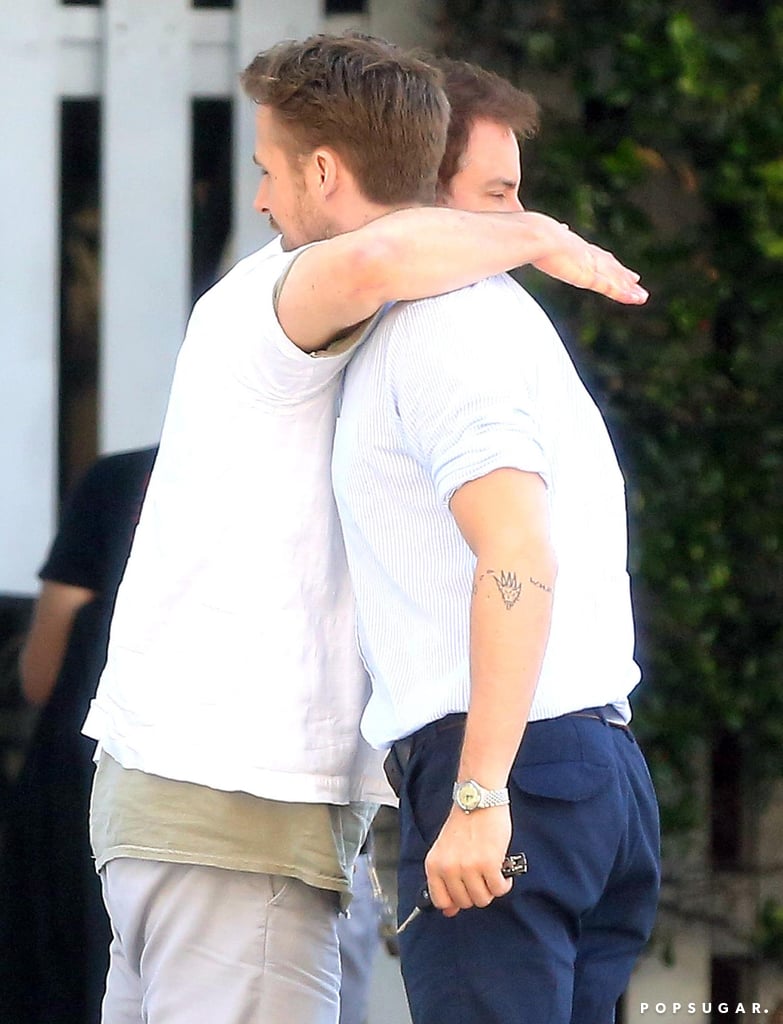 His Swift and Confident Walk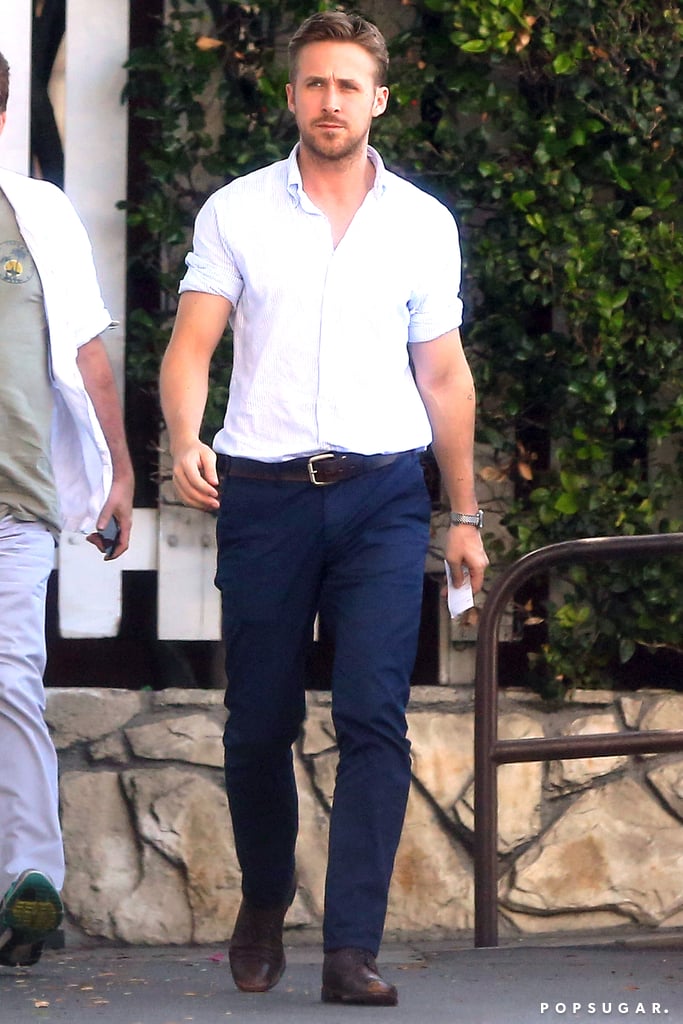 Want to see more? Check out his can't-miss funny faces [4].