At the Screen Actors Guild Awards, overwhelmed winners often mention how special it is to be honored by their peers when they accept their trophies. That's because only SAG-card-carrying actors can cast their votes for these awards. That special recognition goes a long way, and you can see it on the faces of the winners. See how the winners, from Jared Leto [1] to Lupita Nyong'o, celebrated in the moment!
Helen Mirren [2] looked delighted to win for outstanding performance by a female actor in a TV movie for her work in Phil Spector.
Julia Louis-Dreyfus [3] won a SAG Award for Veep and was overjoyed!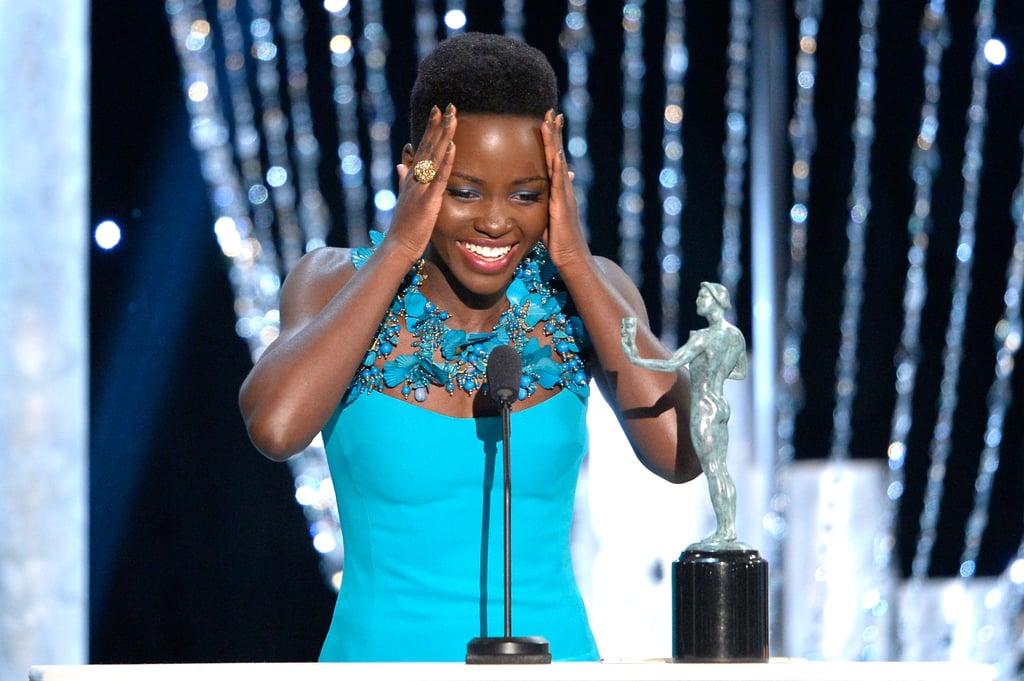 Lupita Nyong'o of 12 Years a Slave couldn't believe she won for supporting actress.
Sofia Vergara flashed a genuine smile after her win for Modern Family.
Michael Douglas raised his award after winning for his work in Behind the Candelabra.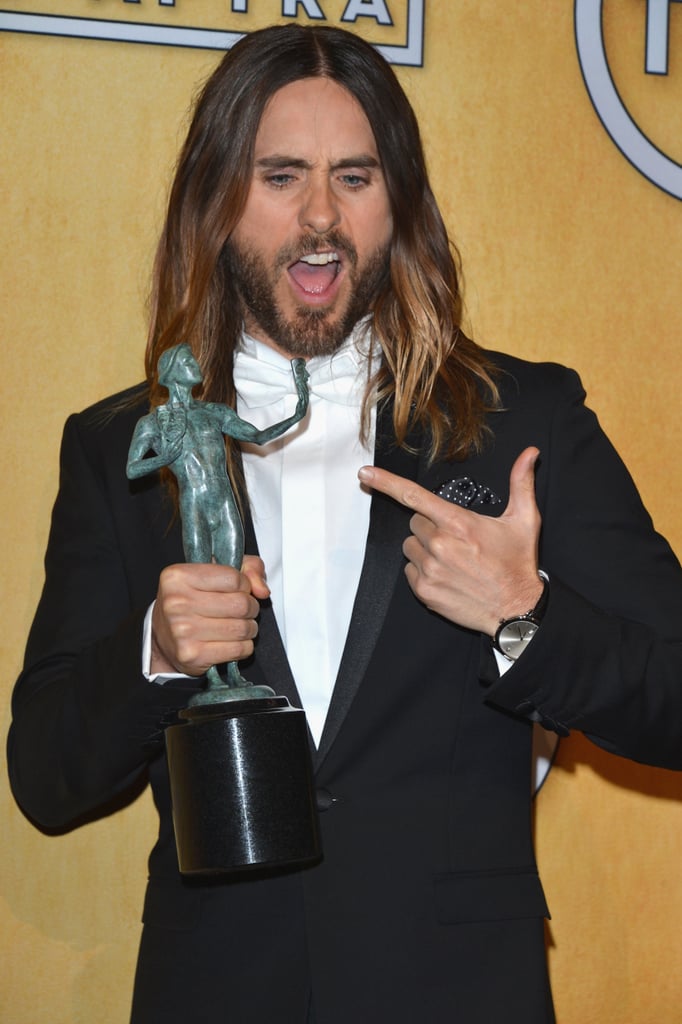 Jared Leto [4] was psyched when he took home the trophy for his work in Dallas Buyers Club.
Modern Family's Ty Burrell won not one, but two SAGs for outstanding performance by an ensemble and outstanding performance by a male actor in a comedy series.
Bryan Cranston took the podium after he won for his performance in Breaking Bad.
Rita Moreno got playful with her lifetime achievement award.
Breaking Bad's Anna Gunn took the outstanding cast performance honors.
Dallas Buyers Club's Matthew McConaughey [5] took it all in.
Jeremy Renner, Amy Adams [6], and Jennifer Lawrence [7] smiled after their ensemble win for American Hustle.
Blue Jasmine's Cate Blanchett [8] gripped her "actor."