Standing on top of the podium as the youngest American to win gold during the Sochi Games, freestyle skiing half-pipe champion Maddie Bowman (pictured left) took a moment to acknowledge another champion — the late Canadian freeskier Sarah Burke (pictured right), who tragically passed during training two years ago at the age of 29. "Sarah Burke is watching over us tonight," Bowman said [1], "and we just want to honor her as much as we can." Sarah was one of the athletes known to have pushed for freestyle skiing to be added as an Olympic sport, and it was at Sarah's urging that French skier Marie Martinod, this year's silver medalist, returned after a six-year hiatus. Marie paid tribute to Sarah in her own way: a snowflake manicure, reminiscent of the snowflake tattoo Sarah had on her foot, which has also become the symbol for the Sarah Burke Foundation [2].
Ahead of this year's Games, several skiers placed "Celebrate Sarah" stickers on their gear, but the International Olympic Committee felt they were a political statement, and the skiers weren't allowed to wear them. "I pointed to the sky because the IOC did not want us to wear [the stickers] on our helmets," Marie said [3]. "So we all decided we would point to the sky as a sign of respect for Sarah." Also present at the Sochi event were Sarah's parents, Gord Burke and Jan Phelan, and her husband, Rory Bushfield. Sarah's dad said, "It seems that it never ends. Tonight is one of two years' worth of special things that just continue, and it all just comes from people that loved her deeply."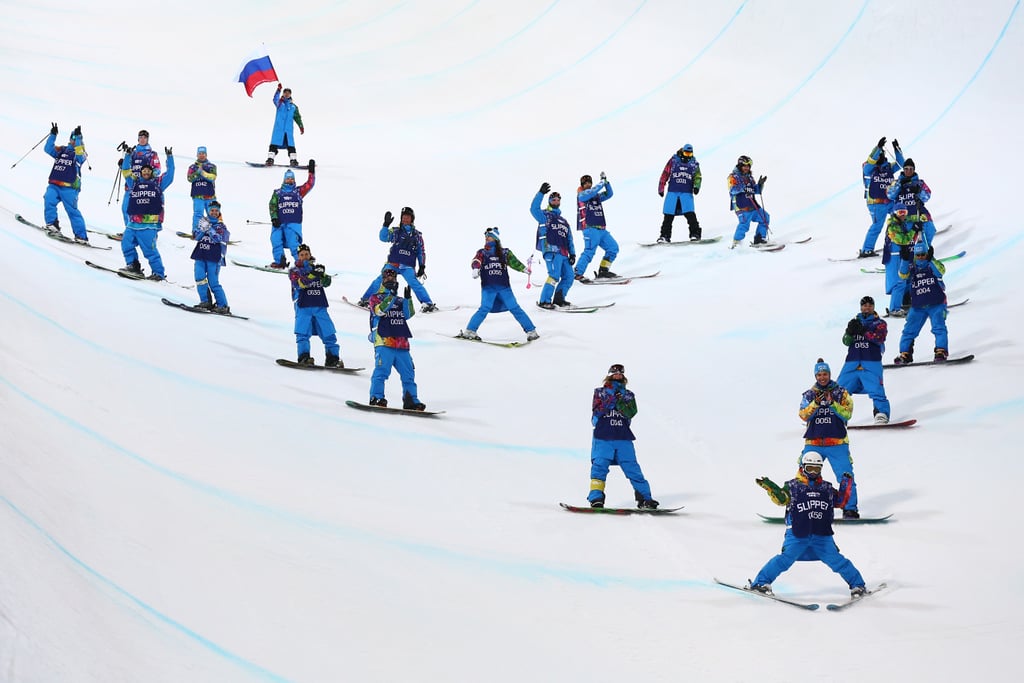 Crew members skied down the middle of the halfpipe in the shape of a massive heart to honor Sarah.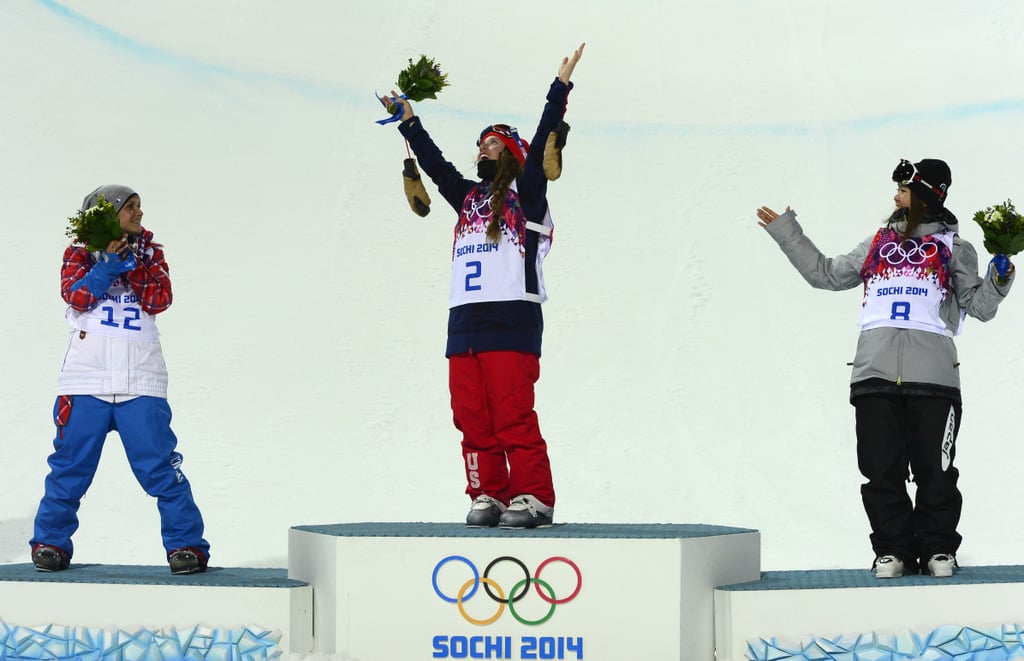 Team USA gold medalist Maddie Bowman looked to the sky while France's Marie Martinod and bronze medalist Ayana Onozuka of Japan looked on.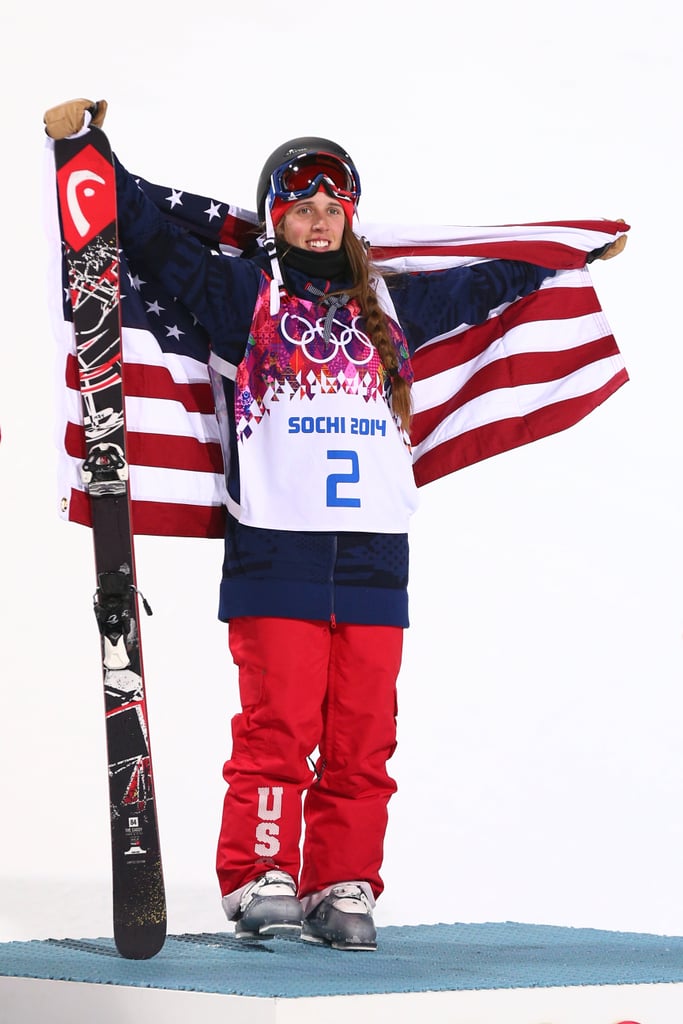 Team USA's Maddie Bowman took home the gold, making her the youngest American to win the gold in Sochi so far.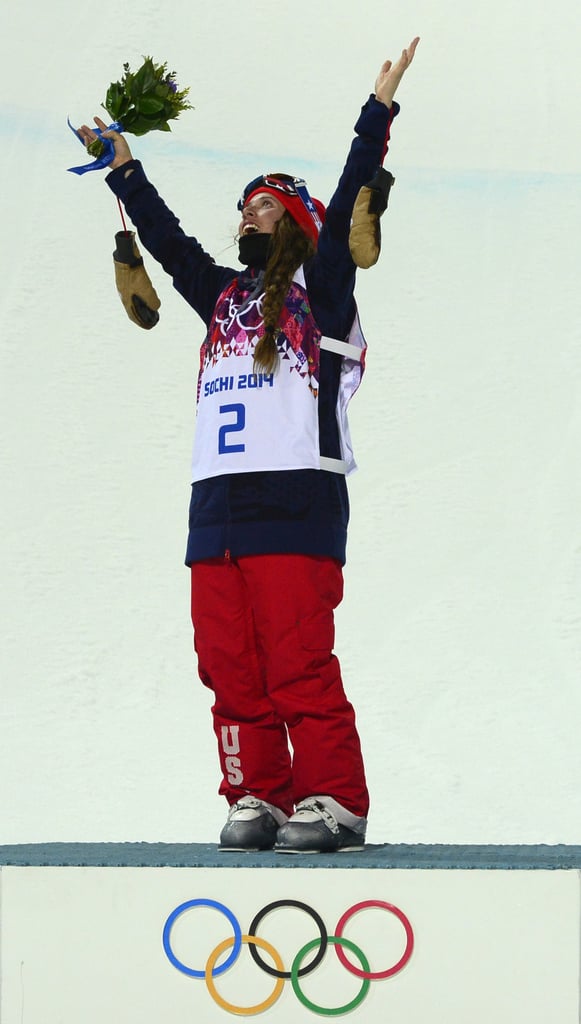 Maddie Bowman pointed toward the sky as a nod to Sarah Burke following her big win.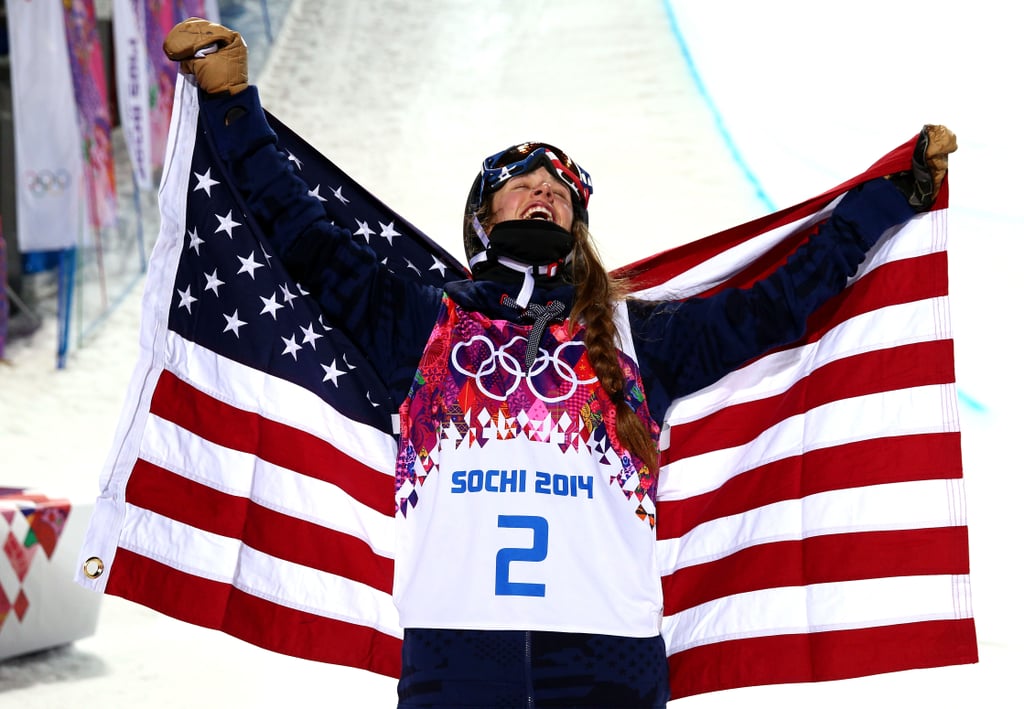 Maddie Bowman celebrated after winning the gold, holding up the American flag.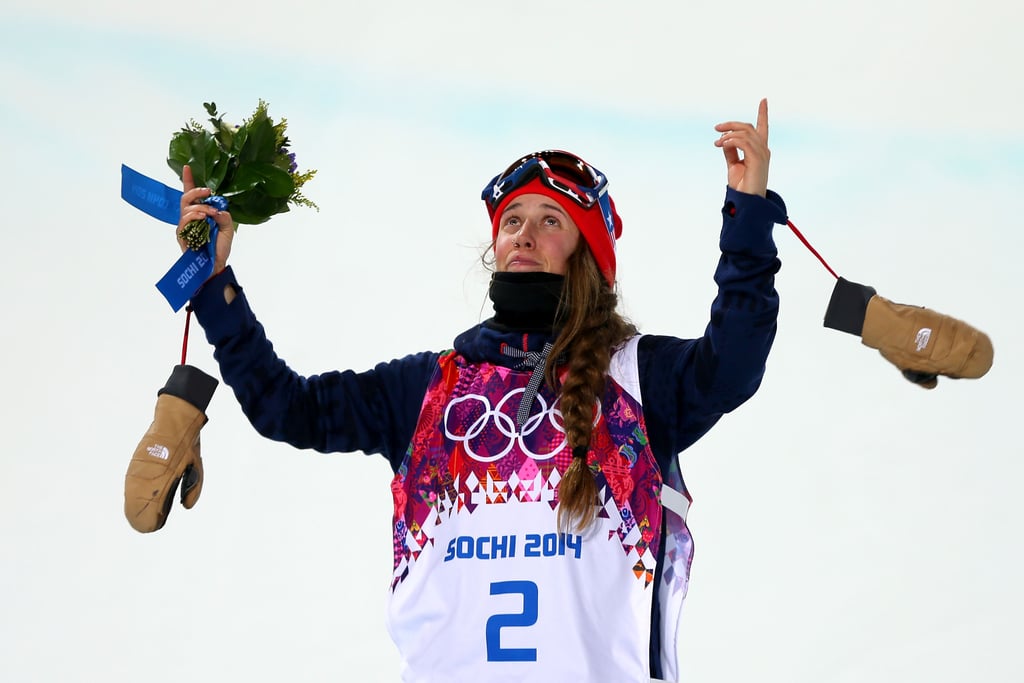 Maddie Bowman got emotional as she paid tribute to the late Canadian skier Sarah Burke at the podium.