Psst, did you guys know we're all related to Blue Ivy? That's according to one demonstrator in Scotland, who called us all "children of Beyoncé" during an Anti-Racism Day event. The gathering marked one of several headline-making events this week, including President Barack Obama's smiley meeting with Pope Francis in Vatican City. While the president cracked up alongside the pope, his wife and daughters traveled through China [1], and Spanish royals made a glamorous appearance at an event in Madrid, Spain. See all that and more with some of the week's best pictures in art, sports, culture, and more from across the globe!
Funny Guy
President Barack Obama cracked up while meeting with Pope Francis [2] in the Apostolic Palace in Vatican City.
Bunch of Blossoms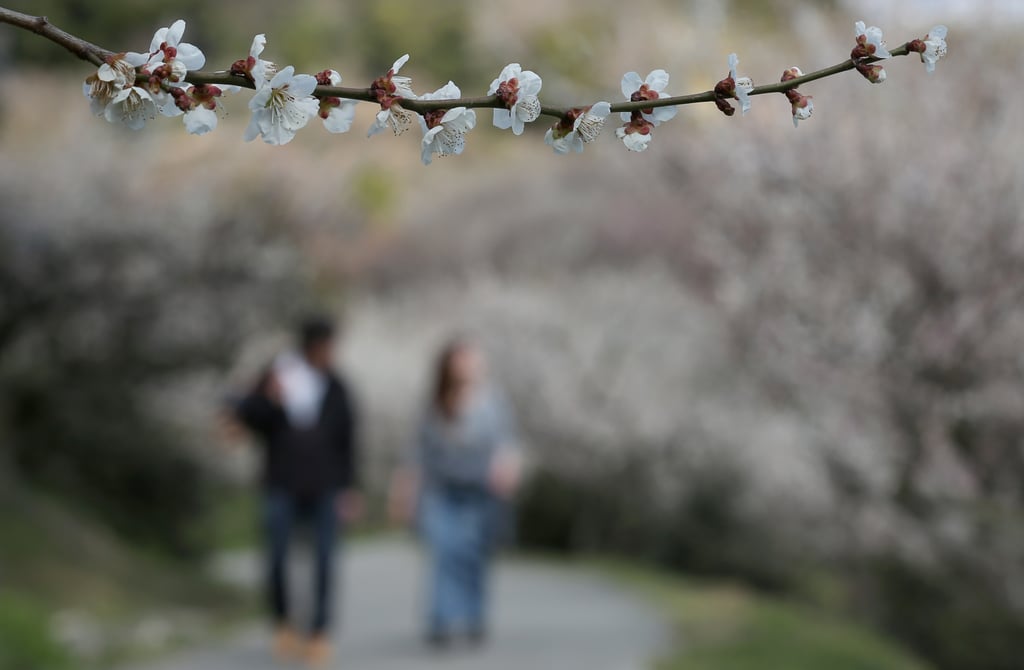 A Japanese couple walked along a path on Ayabeyama Mountain in Tatsuno, Japan, where around 20,000 Japanese plum trees were in bloom.
Special Honors
Iraq War veteran couple Colleen Ryan and Jeff Hensley of the US Navy shared a moment while helping to set up 1,892 American flags on Washington DC's National Mall to honor the service members who committed suicide this year.
Big Hit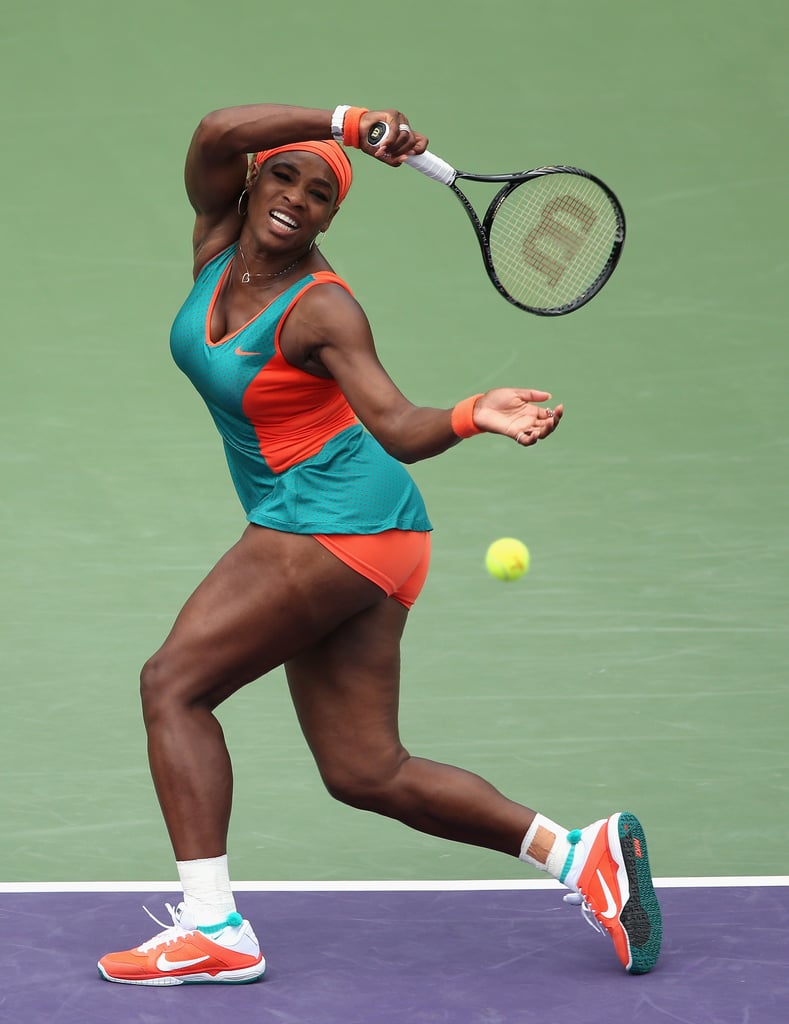 Tennis pro Serena Williams played against Coco Vandeweghe during the Sony Open at Crandon Park Tennis Center in Key Biscayne, FL.
Step-by-Step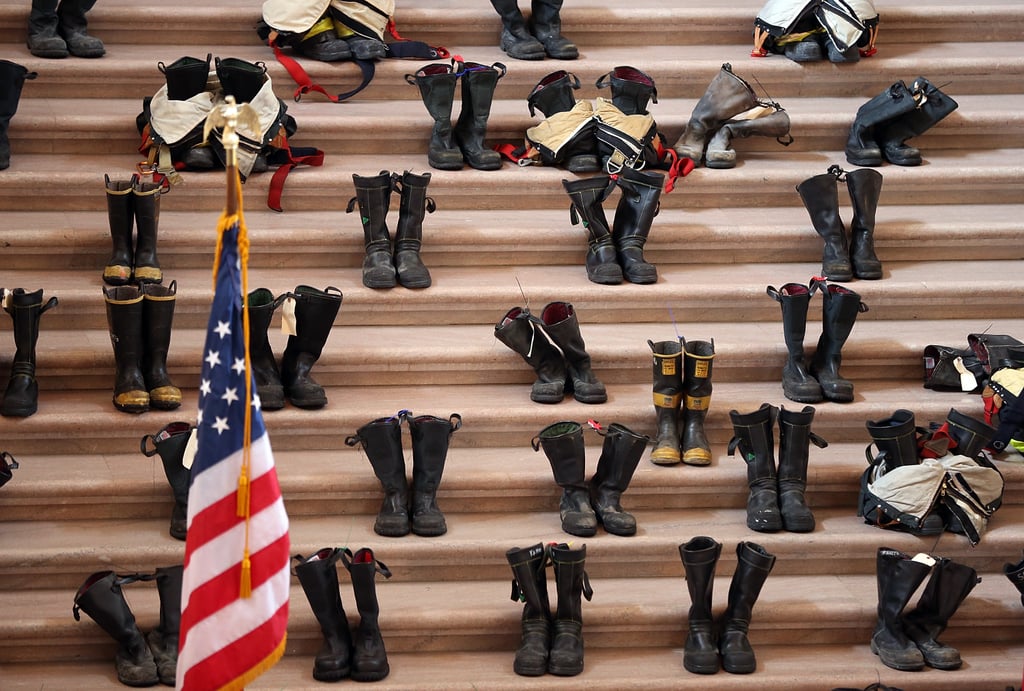 At San Francisco's City Hall, more than 200 pairs of boots were on display during a remembrance ceremony for the 230 firefighters who have died of cancer over the past decade.
Sweet Treat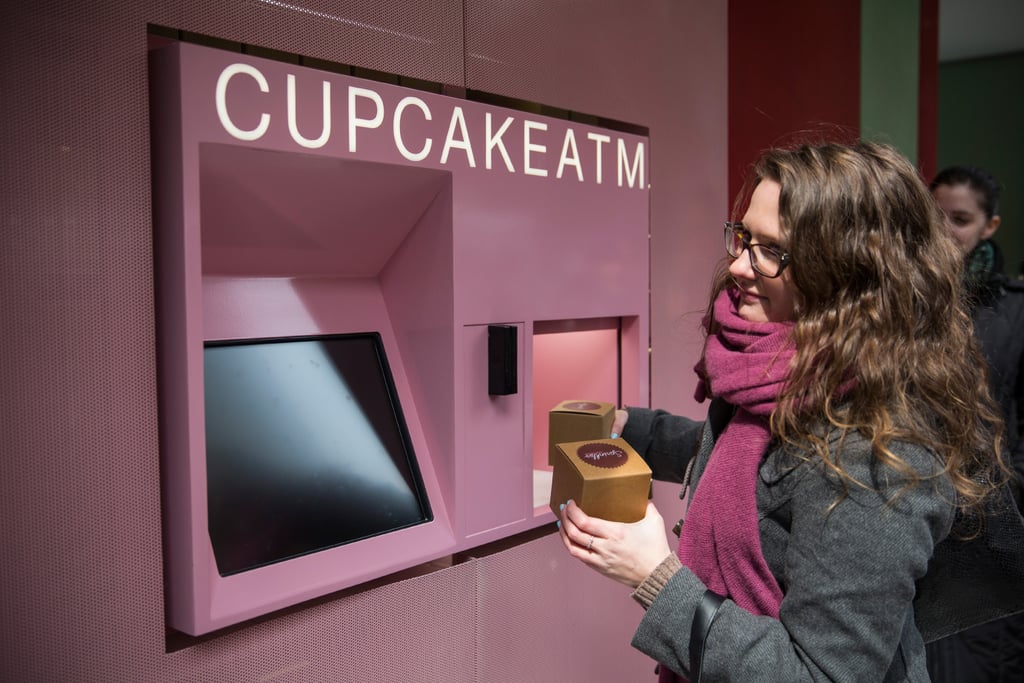 People gathered at Sprinkles bakery's Cupcake ATM [3] the day it opened in NYC, with lines of customers waiting for a chance to try it out.
Royal Style
Prince Felipe of Spain and Princess Letizia of Spain made an official appearance at the Young Businessman National Awards in Madrid, Spain.
High-Flying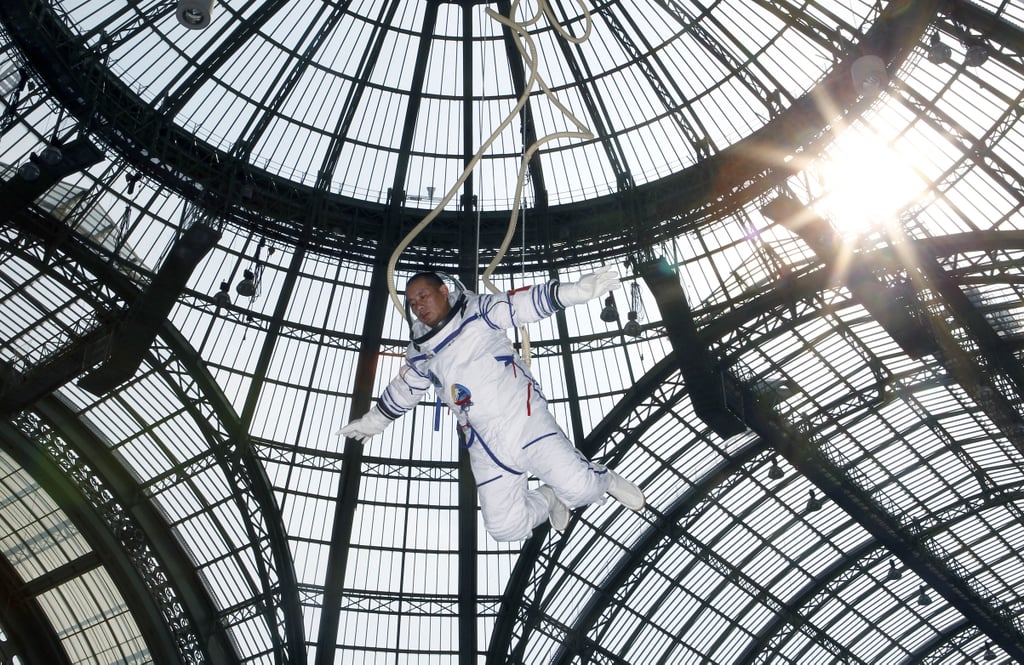 Chinese contemporary artist Li Wei performed during the Art Paris Art Fair at the Grand Palais in Paris.
Looking For Answers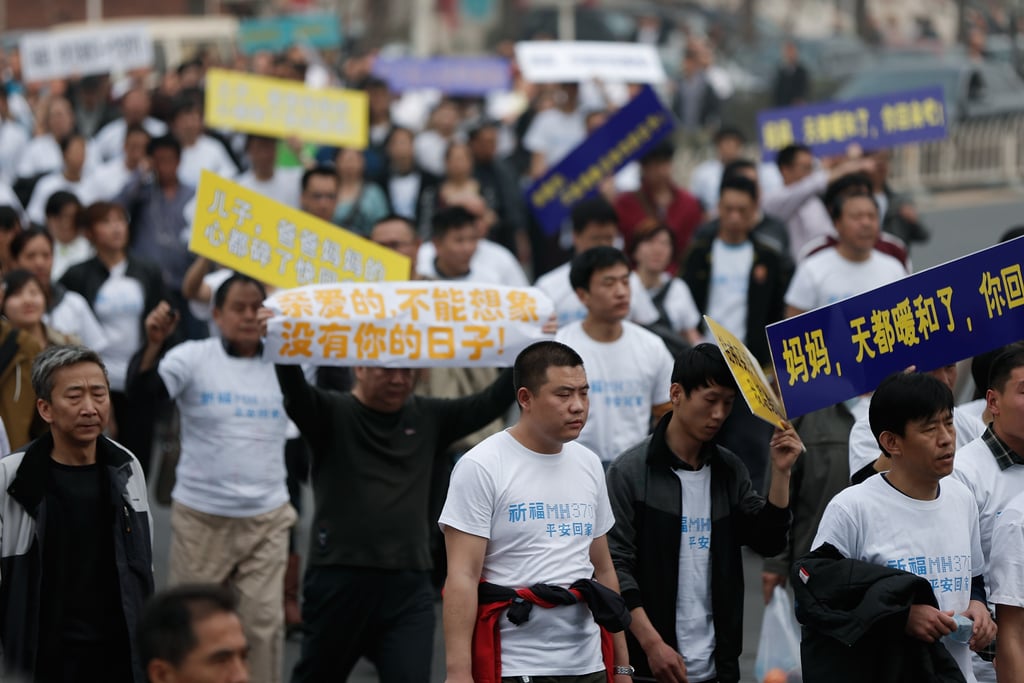 Relatives of passengers on Malaysian Airlines Flight MH370 marched toward the Malaysian Embassy in Beijing, where they protested to demand answers from authorities after receiving a text message [4] that stated that all passengers' lives were lost.
Surf's Up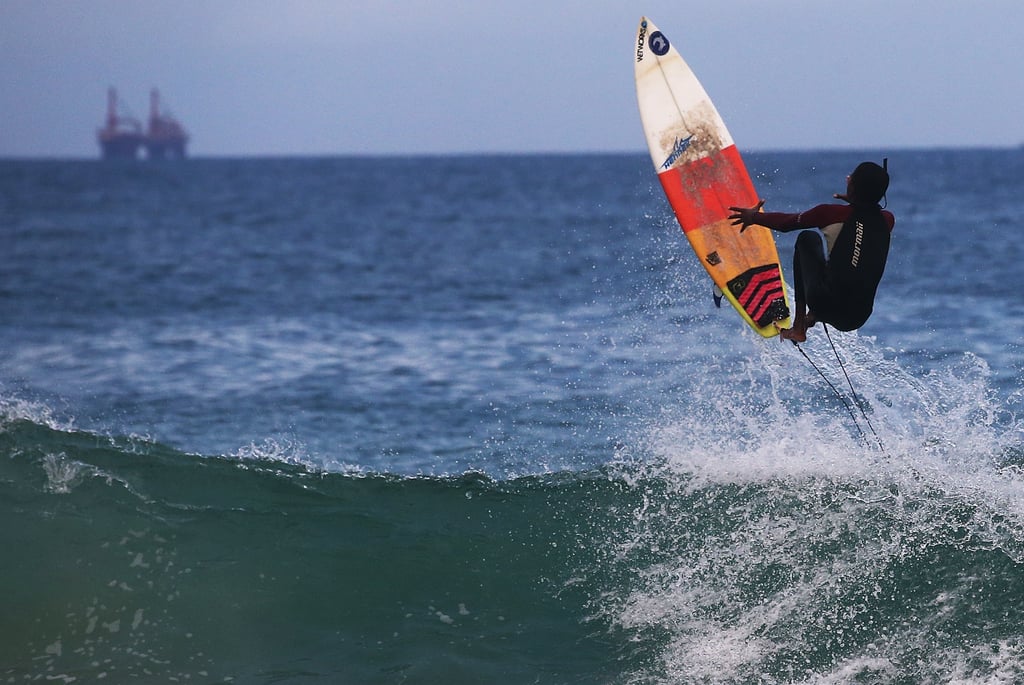 A surfer hit the beach in Rio de Janeiro, Brazil.
Spy Shades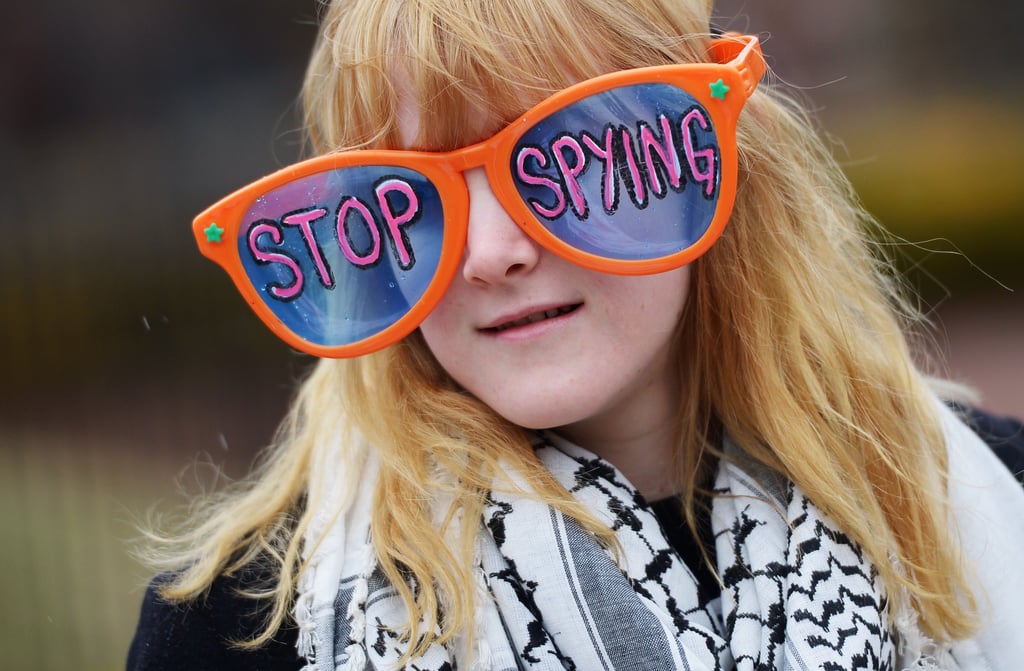 During a rally in Washington DC, a woman sported a pair of sunglasses to protest NSA spying.
In the Sand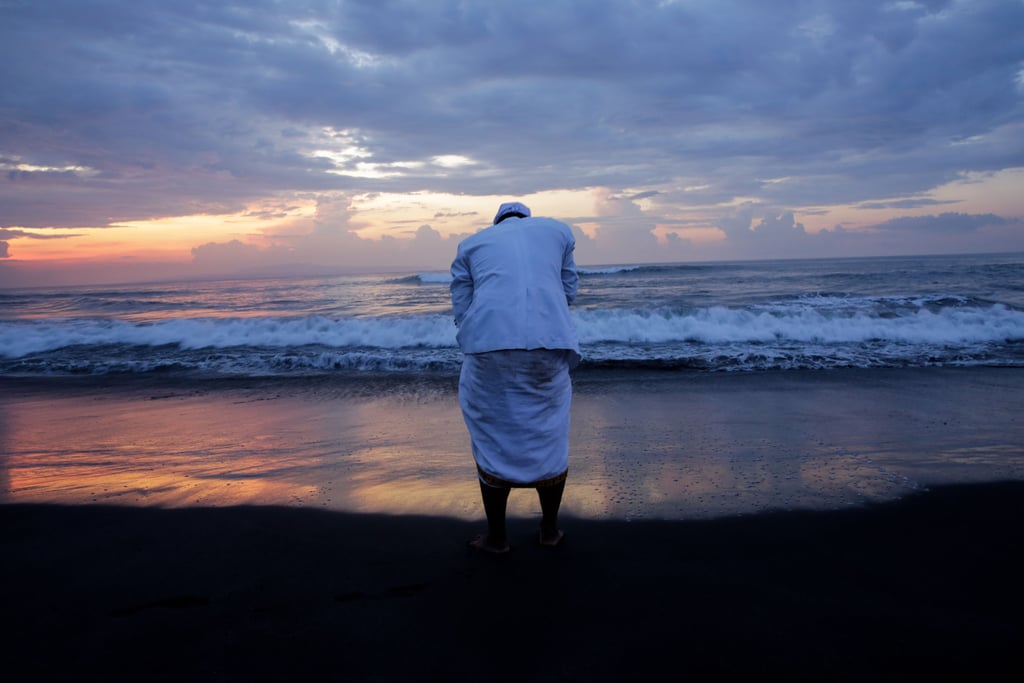 A Balinese man in Gianyar, Indonesia, participated in the Melasti Ceremony at Purnama Beach, part of an annual ritual that focuses on cleansing the soul.
Wading Through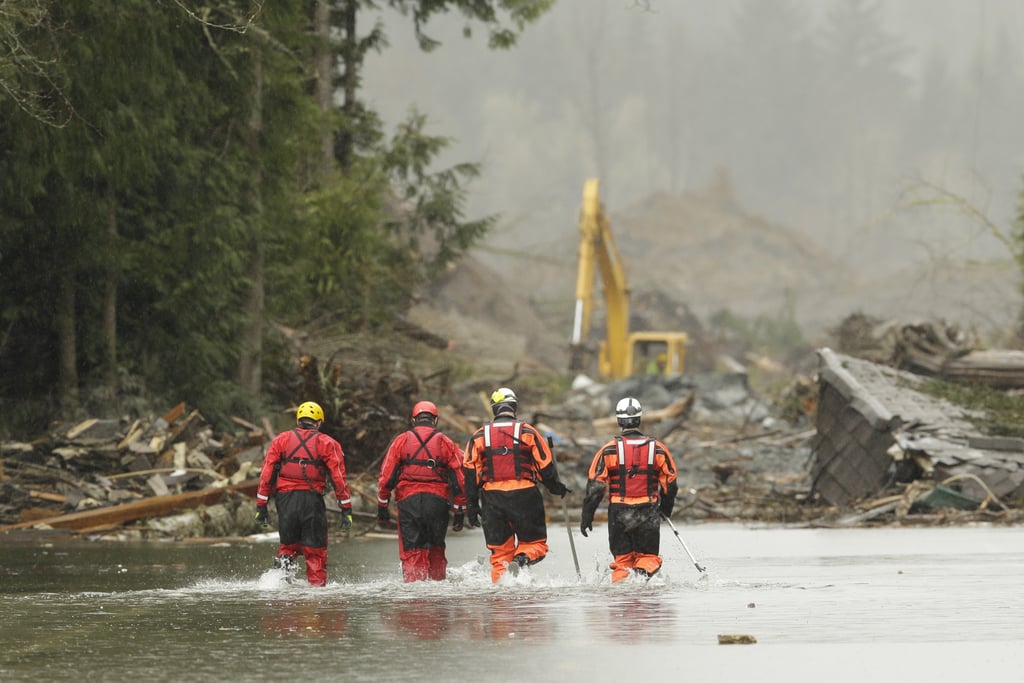 Search and rescue teams continued their work in Oso, WA, following a massive mudslide that killed at least 25 people and left several missing.
Pop-Star Signs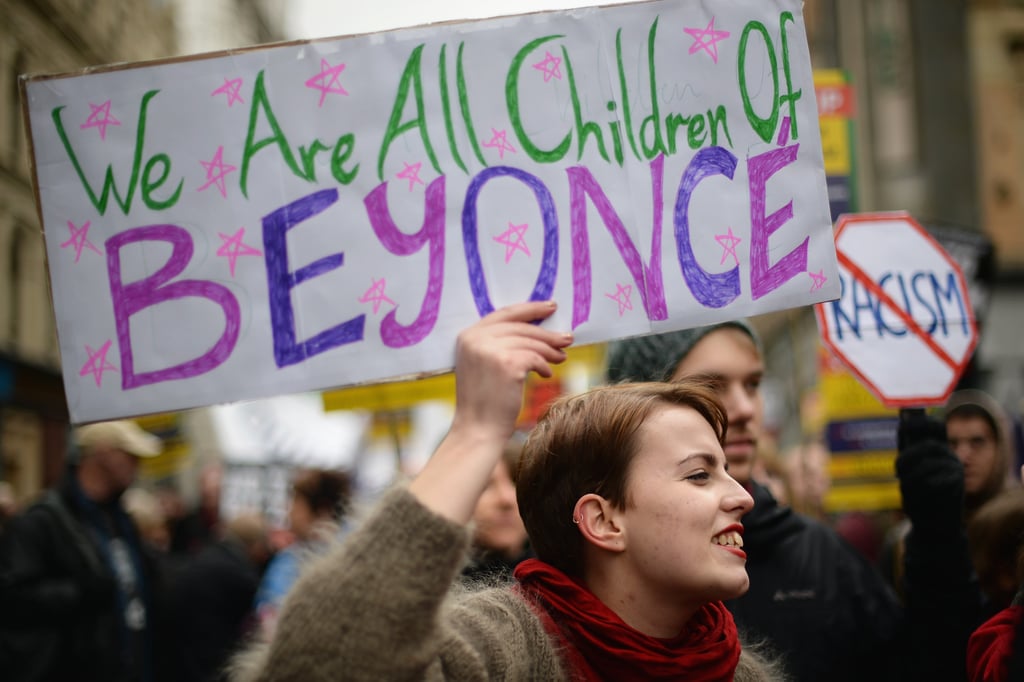 In Glasgow, Scotland, antiracism demonstrators marched through the city to coincide with the UN's Anti-Racism Day.