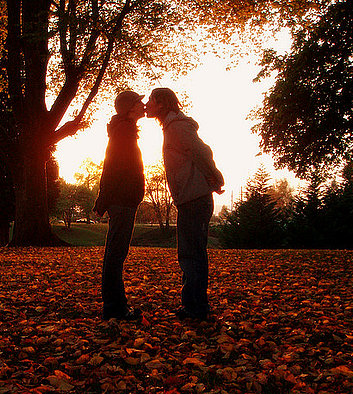 Maybe you were high school sweethearts, met online, or used to hate each other before realizing you actually wanted to jump in bed together. Hearing any good story about how a couple met and fell in love can inspire even a strict love skeptic, and romantic comedies or romance novels can't compete with authentic love stories.
In honor of Autumn, we're launching a "Fall in Love" series and we want to read your stories. If you want to be featured, create a post in this group answering these questions and upload a photo (or more!) of you and your partner. We want all types of couples — gay, straight, just married, still dating, and everyone else!
The questions:
Background info:
Hometowns
Where do you live now?
What do you each do for a living?
How long have you been together?
How did you meet?
Each person in couple can provide their own answers to these:
Describe the other person in one word?
What's the one thing you have most in common?
What's the one way you differ the most?
Feel free to add anything else you want us to know!