Shia LaBeouf [1] looked very somber as he left a police station in NYC on Friday morning after spending the night in custody following his headline-making brush with the law. The actor was arrested [2] in the middle of a performance of Cabaret on Broadway after he was allegedly acting disruptive and reacting violently to police officers. He was charged with two counts of disorderly conduct and one count of criminal trespassing. Before his arrest, witnesses say that Shia chased a homeless man around Times Square [3] after he reportedly thought the man had stolen his hat.
This is hardly Shia's first arrest, having been placed under arrest on several occasions over the past nine years, including for allegedly threatening his neighbor with his car in 2005 and refusing to leave a Chicago Walgreens in 2007. However, most of the charges filed against Shia have been dropped, and he has never had to spend any time in jail. The actor has also been getting a considerable amount of attention due to his increasingly erratic behavior, including walking the red carpet at the Berlin premiere of his film Nymphomaniac with a paper bag over his head that read "I am not famous anymore" [4] and repeated allegations of him plagiarizing [5].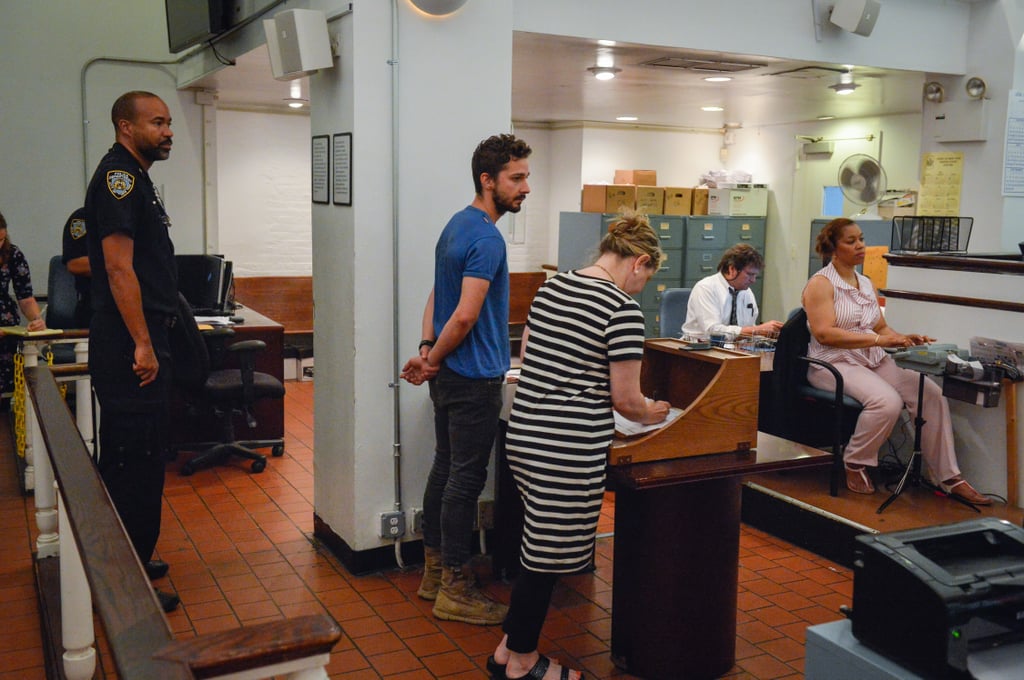 Shia was arraigned in court following his arrest in NYC.