While a lot of us can't help but remember Shia LaBeouf [1] as a goofy teenager on Disney's Even Stevens, it's worth noting that he also had one hell of a heyday as an adult actor (please see: Transformers and Wall Street: Money Never Sleeps). Sure, his career may have taken a few weird turns over the past couple of years but there's no denying that Shia is still one very attractive dude, and he made his way back to superstardom in the WWII drama Fury with Brad Pitt [2] last year. We're looking back on Shia's hottest moments — before the plagiarism scandals [3], paper bag mask [4], performance art [5], and Cabaret arrest [6] — in celebration of his 29th birthday on Thursday. Keep reading to see them all now, and don't hesitate to let yourself swoon.
Shia was all smiles at the LA premiere of Disturbia in April 2007.
He cleaned up real nice at the Kids' Choice Awards in March 2008.
Our collective jaws were on the floor when Shia's Details magazine photos dropped in August 2011.
Shia showed off his sweet grin while promoting Transformers: Revenge of the Fallen in LA back in May 2009.
He looked hot in a pair of Ray-Bans while taking in a show at Coachella in April 2008.
Shia steamed up the cover of GQ in June 2008.
He gave off a steely gaze while hitting the red carpet at the Venice Film Festival premiere of The Company You Keep in September 2012.
We had to do a double-take after seeing this photo from the Korea premiere of Transformers: Revenge of the Fallen in June 2009; how hot does Shia look here?
Between the gray suit, the skinny black tie, and the perfectly manicured facial hair, Shia was the picture of hotness at the June 2011 premiere of Transformers: Dark of the Moon in Germany.
Shia rode a motorcycle on the streets of NYC while shooting scenes for Wall Street: Money Never Sleeps in September 2009.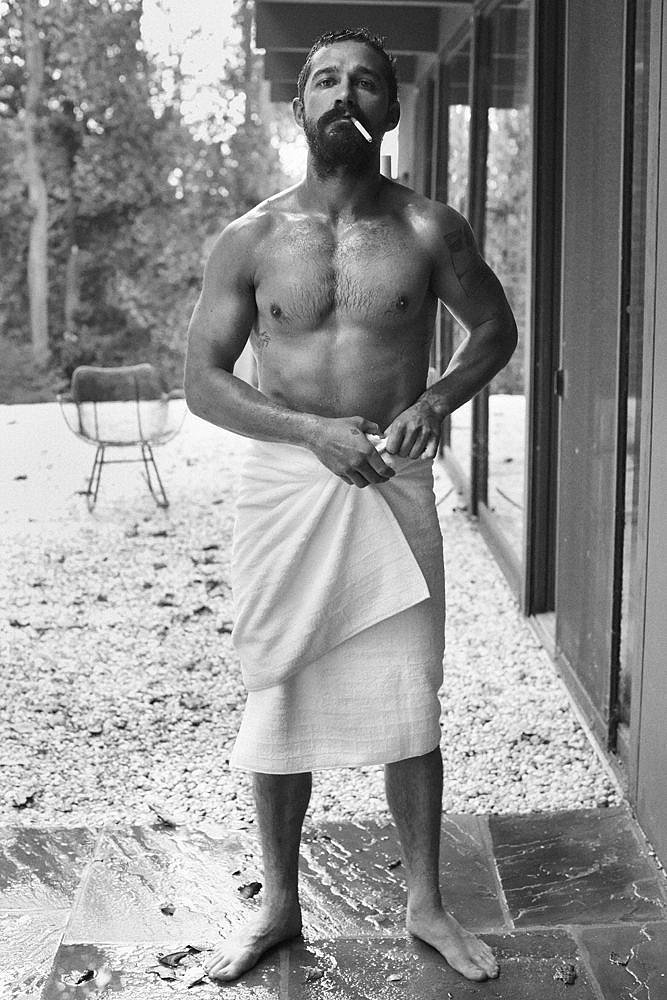 Shia looked insanely hot while wearing only a towel in the November 2014 issue of Interview magazine.
He rocked a sexy businessman look while gracing the cover of GQ's April 2010 issue.
Shia hit the red carpet looking totally handsome at the UK premiere of Transformers: Revenge of the Fallen in June 2009.
He posed for photos on the red carpet at the SAG Awards in January 2007.
Shia's photo shoot for Details magazine in August 2011 resulted in one of the hottest photos of him we've ever seen. Seriously.
He sported a sleek suit and slicked-back hairstyle for the NYC premiere of Wall Street: Money Never Sleeps in September 2010.
He let out a laugh while arriving at the Independent Spirit Awards in February 2007.
Shia gave off a sexy stare at the LA premiere of Eagle Eye back in September 2008.