Skinny Crab Rangoon - 41 Calories Each!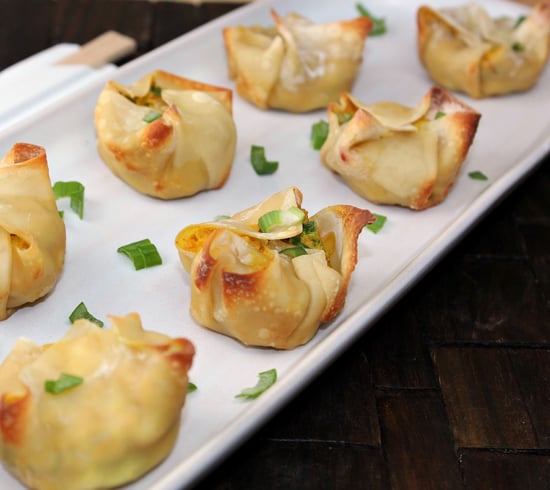 I love making over traditional, unhealthy take out recipes. I've never been a fan of crab rangoon, but I figured there has to be a better way to prepare these. So I thought about what I don't like about the ones I've had. First, that they are deep fried, and second, that there is so little crab and too much cream cheese. With my new inspiration, I set out to makeover the traditional crab rangoon. Make them light and healthy while keeping the delicious flavors and texture associated with the unhealthy version.
I am so happy to say these were a smashing success! I LOVED them. I couldn't stop gobbling them up. I made 24 and Craig and I demolished them in 5 minutes. Here's the best part: my skinny recipe has only 41 calories per rangoon!!!!!! So you can enjoy this indulgence without racking up a ton of calories. These also can be made in only 15 minutes.
Get the full recipe at: Gen Y Foodie
Ingredients:
24 wonton wrappers (I used Nasoya brand)
olive oil cooking spray
8oz lump crab meat
1 tsp Worcestershire sauce
2.5 tsp curry powder
1 tsp ground ginger
1/2 tsp cayenne pepper (optional)
1/2 cup reduced fat cream cheese
1/3 cup scallions, washed and thinly sliced