The leaked elevator fight [1] between Beyoncé's sister, Solange Knowles, and Jay Z has sparked lots of conspiracy theories [2], but it's also provided fans with a chance to poke fun at the situation through memes. From Kanye West [3]'s gleeful reaction to Jay Z's dive-inspired way of leaving that infamous elevator, we've rounded up a few of the funniest Internet reactions to the fight no one can stop talking about.
Source: Getty / James Devaney [4]
Beyoncé and Jay's New Tour Poster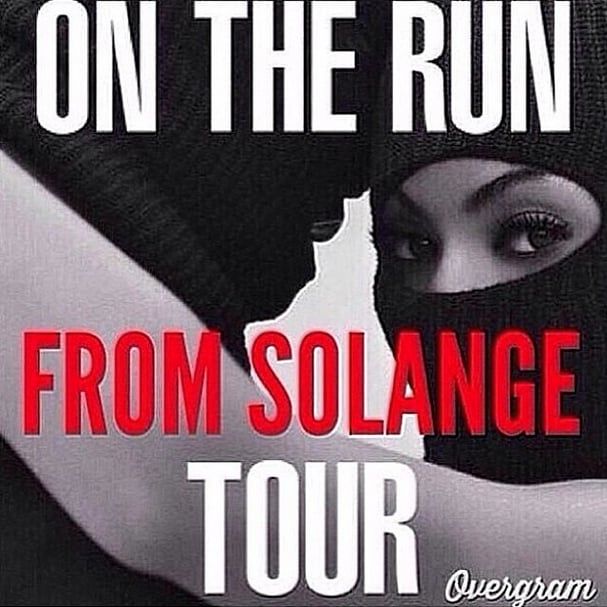 Source: Instagram user balleralert [5]
Beyoncé's Homer Moment
Source: Instagram user jan_warry [6]
Kanye West Be Like . . .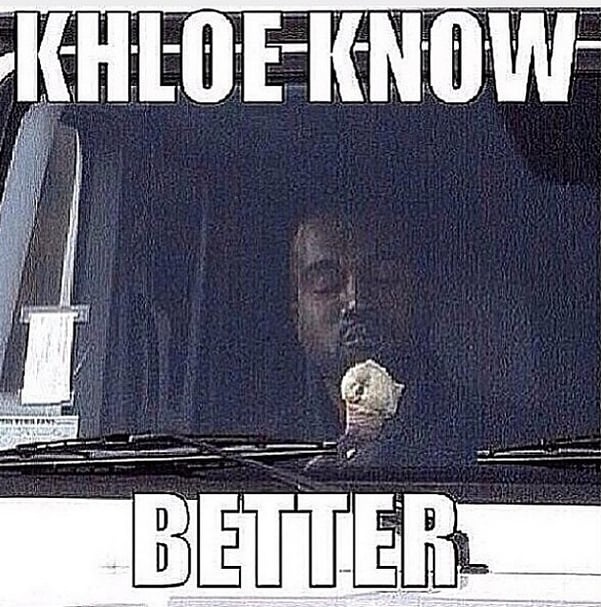 Source: Instagram user mizz_keri_babii [7]
Solange's Captain America Moves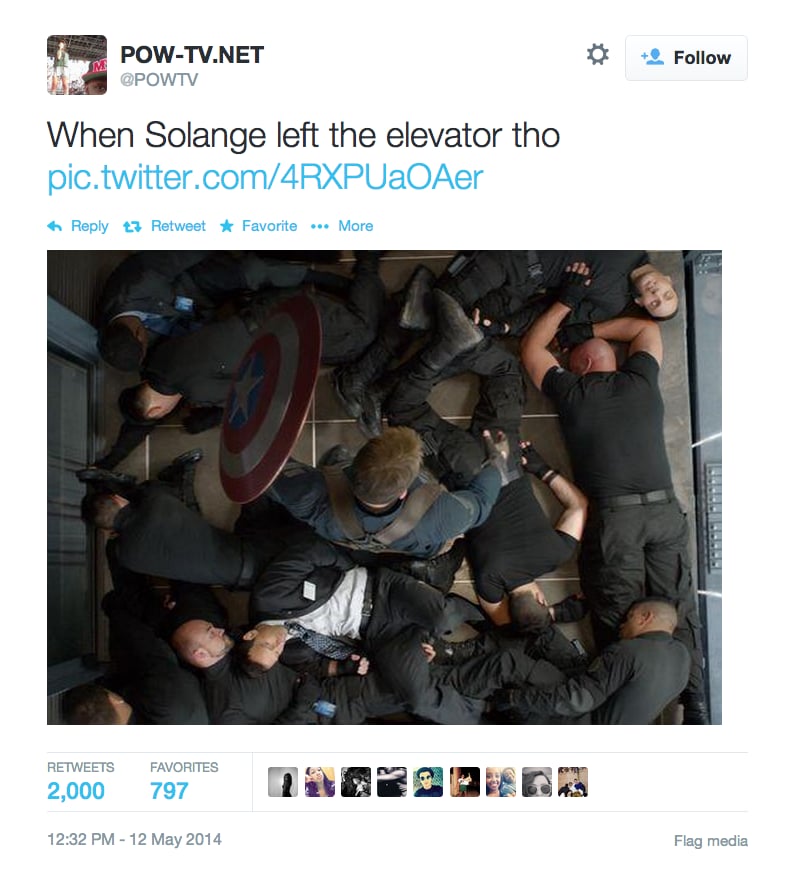 Source: Twitter user POWTV [8]
Jay and Bey Explain All to Jake Gyllenhaal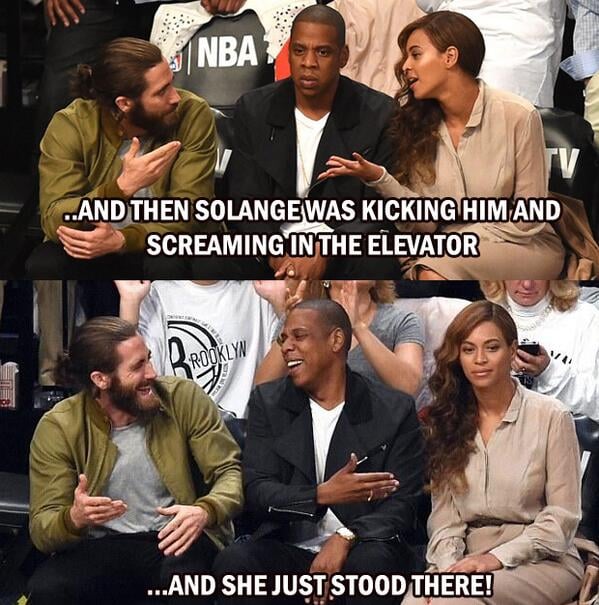 Source: Twitter user FeimM [9]
Jay Z's Awkward Dive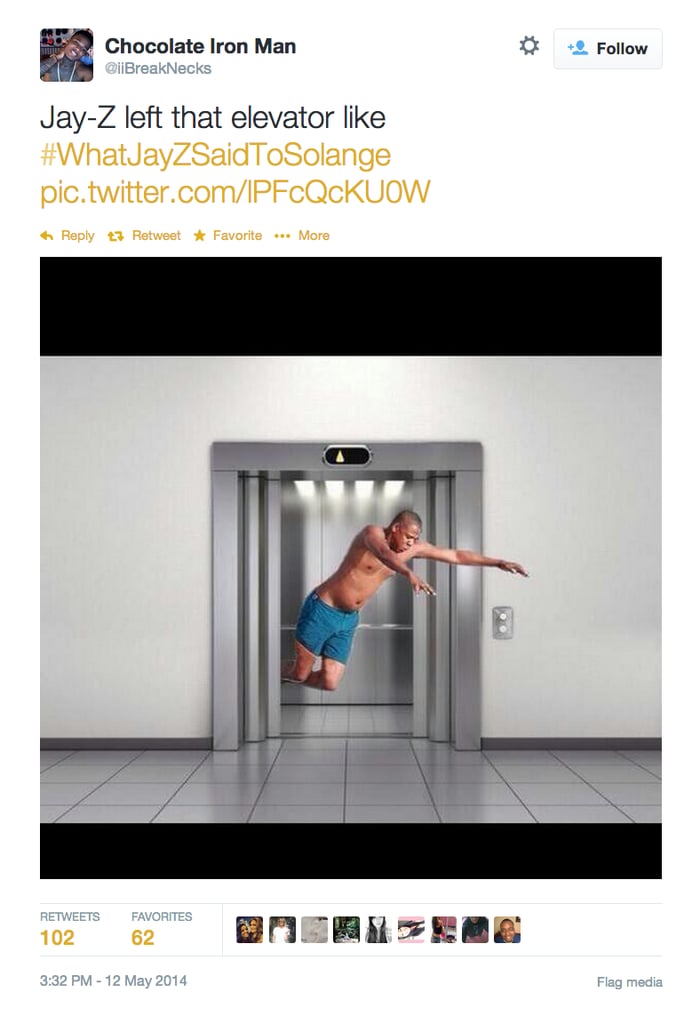 Source: Twitter user iiBreakNecks [10]
50 Cent's 2 Cents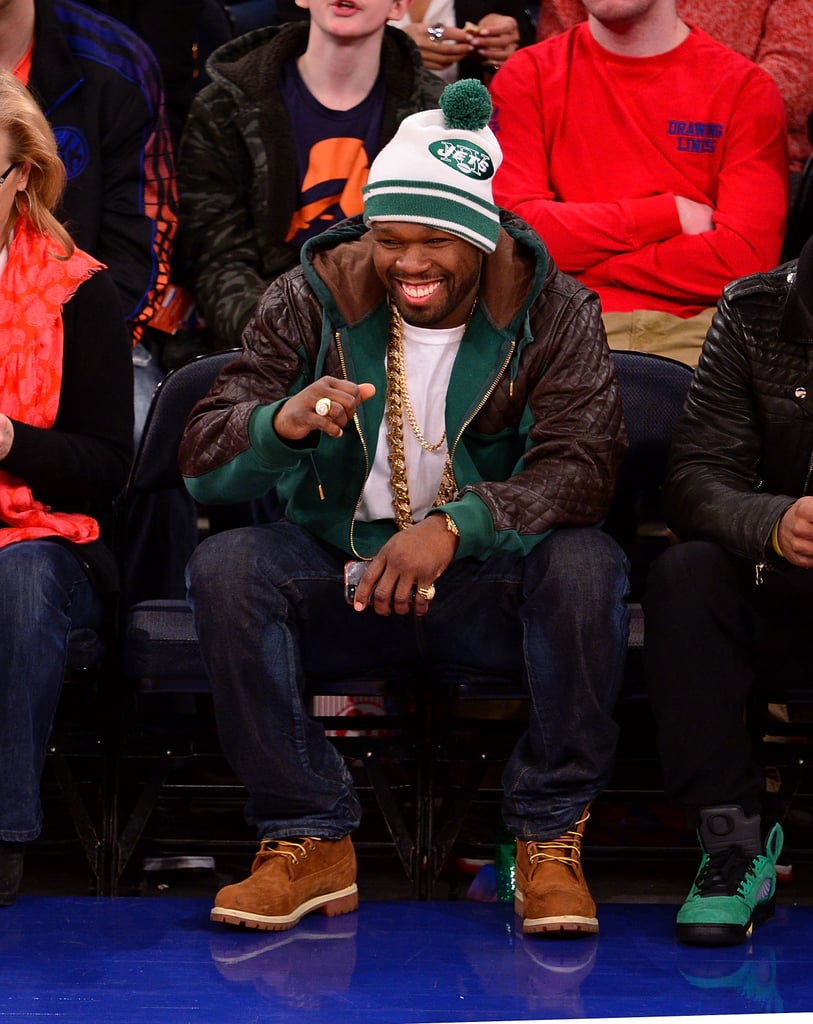 50 Cent weighed in on the controversy with typical humor when he posted a since-deleted video of himself doing a voice-over for Jay Z and Solange's battle. In the video [11], 50 Cent joked that Solange was mad that Jay had mentioned the Marcy Projects, the place where he grew up in Brooklyn. (50 Cent, who grew up in Queens, has been a frequent competitor against Jay in the music world.)