Today marks exactly two decades since the unforgettable attack on figure skater Nancy Kerrigan, arguably one of the most shocking sports scandals in history. On Jan. 6, 1994, a man struck her leg with a metal pole just ahead of the US championships, and her rival, Tonya Harding, eventually came forward to say that she, her ex-husband, and her bodyguard were behind the attack. The incident marked one of many scandals to rock the sporting world, as several famous athletes have fallen from grace thanks to performance-enhancing drugs, including Lance Armstrong [1] and Mark McGwire. Others have found more original ways to scandalize the nation and sometimes capture the attention of the entire world. Who can forget the endless supply of cocktail waitresses who came out after Tiger Woods [2]'s infamous Thanksgiving fight with his wife? No doubt some of sports' scandals have entertained the public, but often the very serious nature of accusations makes us wonder if athletes make the best role models. Let's review it all now.
— Additional reporting by Annie Gabillet
Tonya Harding vs. Nancy Kerrigan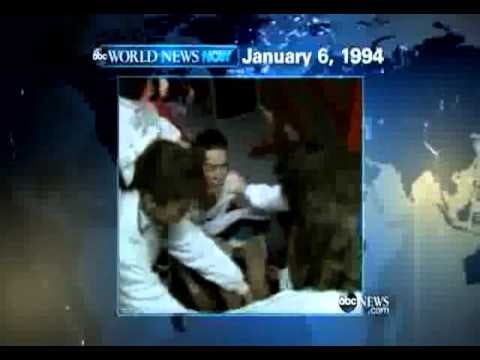 In the early '90s, Tonya Harding and Nancy Kerrigan were two household names in the world of figure skating, but in 1994, a man hit Kerrigan's leg with a metal pole just before the US Figure Skating Championships. With suspicion and investigations brewing, Harding eventually opened up to say that she, her ex-husband, and her bodyguard had plotted the attack and hired a man to break Kerrigan's leg. Following her admission, Harding was at first banned from figure skating, but after she threatened to sue, she was accepted back into the sport. At the next Olympics, it felt like some sort of karmic ending when a postrecovery Kerrigan won the silver medal and Harding placed eighth.
Lance Armstrong's Doping Admission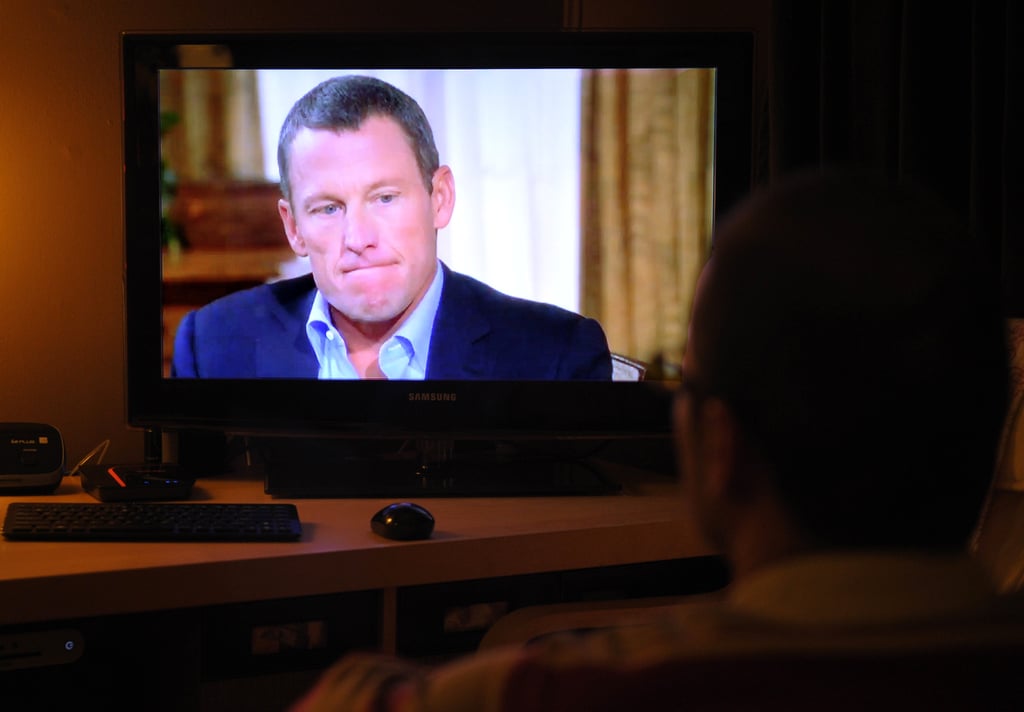 For years, Lance Armstrong [3] was accused of doping, but again and again, the cycling star denied the use of any drugs. Things took a turn, though, when new evidence came out in late 2012 and Armstrong stepped down from his charity, Livestrong. In January 2013, he sat down for a shocking interview with Oprah where he confessed to years of doping and the lies that followed. He got emotional when Oprah brought up his kids, saying, "I saw my son defending me and saying, 'That's not true. What you're saying about my dad is not true.' That's when I knew I had to tell him."
Kobe Bryant's Confession
In 2003, basketball star Kobe Bryant was arrested after a Colorado hotel employee said the athlete sexually assaulted her. The woman didn't testify during the buzzed-about case, and Bryant publicly stated that he did not rape the woman, claiming that the pair had consensual sex — despite the fact that he was married.
Pete Rose's Gambling Scandal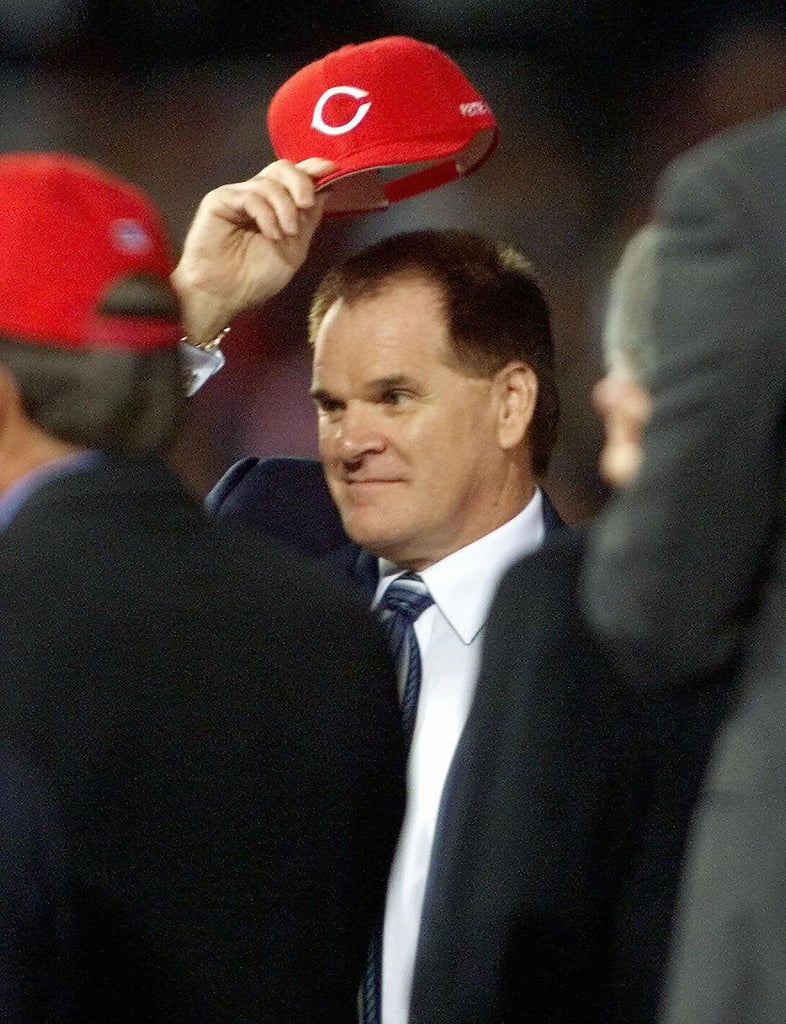 Pete Rose may arguably be one of the best baseball players of all time, but his gambling history has become part of his sports legacy. In the '80s, rumors of Rose's gambling on games were rampant, and the commissioner eventually asked Rose to take a voluntary ban from the MLB in exchange for the end of investigations into Rose's gambling. It was later revealed that Rose had been betting on Cincinnati Reds games when he managed the team, and he's now permanently banned from both the MLB and the Hall of Fame ballot.
Spygate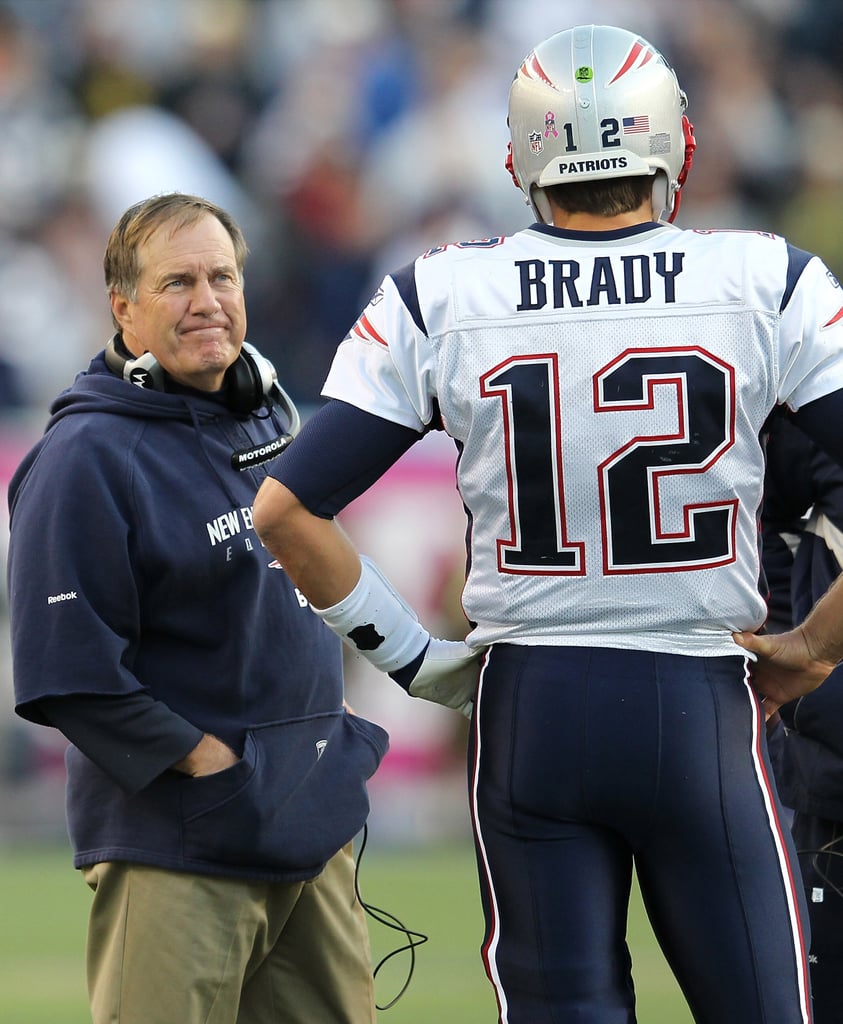 The New England Patriots found themselves in hot water in 2007 when the New York Jets said that the Patriots had filmed their defensive coordinator's signals from an on-field position during a game. Following the allegations, known as "Spygate," the video camera was confiscated, coach Bill Belichick apologized and was fined $500,000, and the team was fined $250,000.
Belichick was not suspended, and the commissioner explained the punishment in a letter [4] to the team, saying, "I believe that the discipline I am imposing of a maximum fine and forfeiture of a first-round draft choice, or multiple draft choices, is in fact more significant and long-lasting, and therefore more effective, than a suspension."
Steroids in Baseball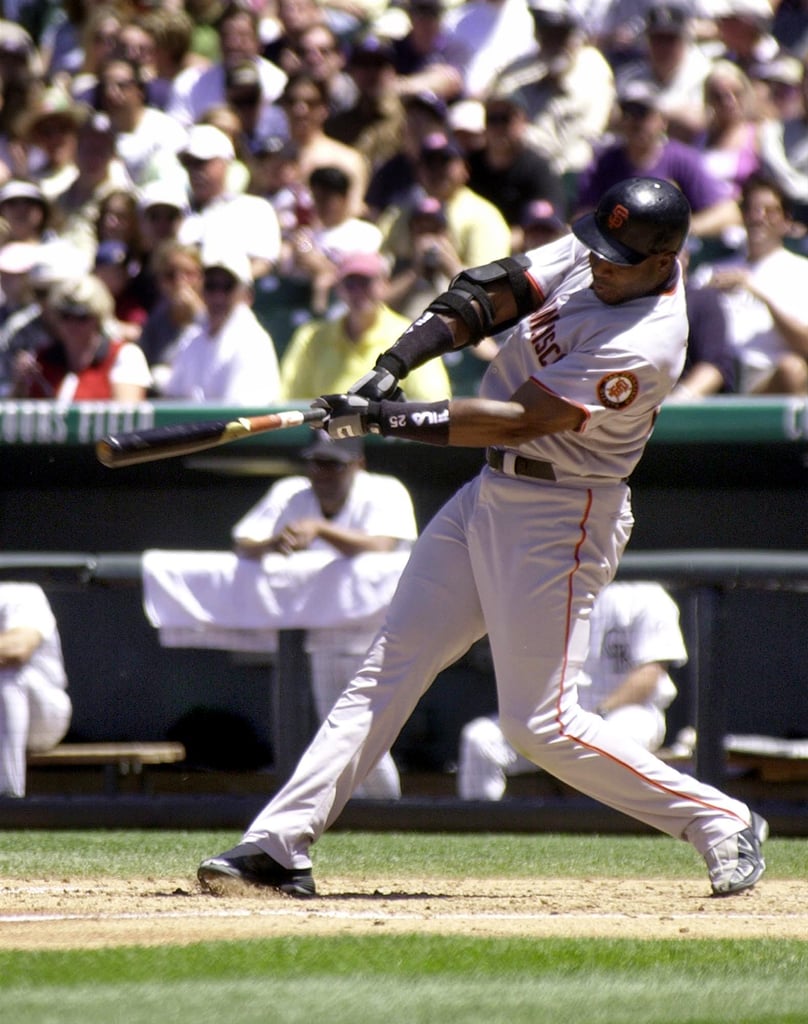 Baseball superstar Barry Bonds's name became synonymous with steroids in sports after eight years of investigations for steroid use [5], which ended with a sentence of two years of probation, 250 hours of community service, a $4,000 fine, and 30 days of home confinement. He's not the only one who made headlines, though — other star players like Mark McGwire were also in the spotlight over steroid use during that time, which left a lingering concern over drug use in baseball that's back in the news thanks to Alex Rodriguez's recent suspension [6].
Referee Tim Donaghy's Betting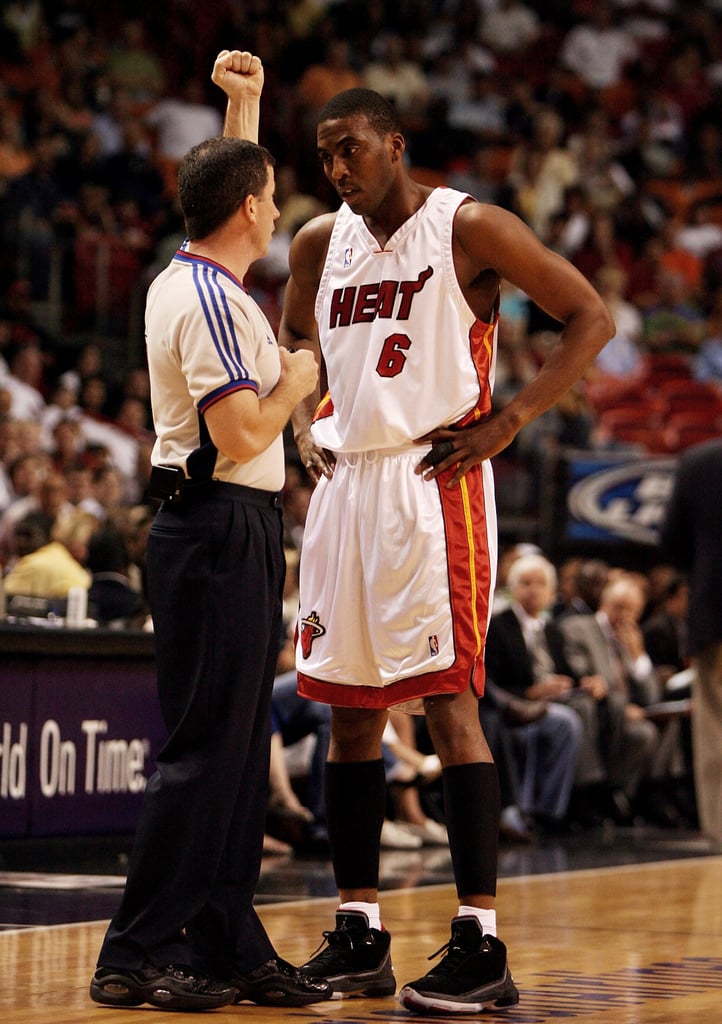 In a scandal that rocked the NBA, former ref Tim Donaghy pleaded guilty to two felony charges that included betting on the games he'd regulated. It was reported that Donaghy had been calling games in order to make money on his bets, and he was eventually sentenced to 15 months in prison for the gambling scandal. "I've brought shame to myself, my family, and the profession," Donaghy said in a statement [7].
Michael Vick's Dog Fighting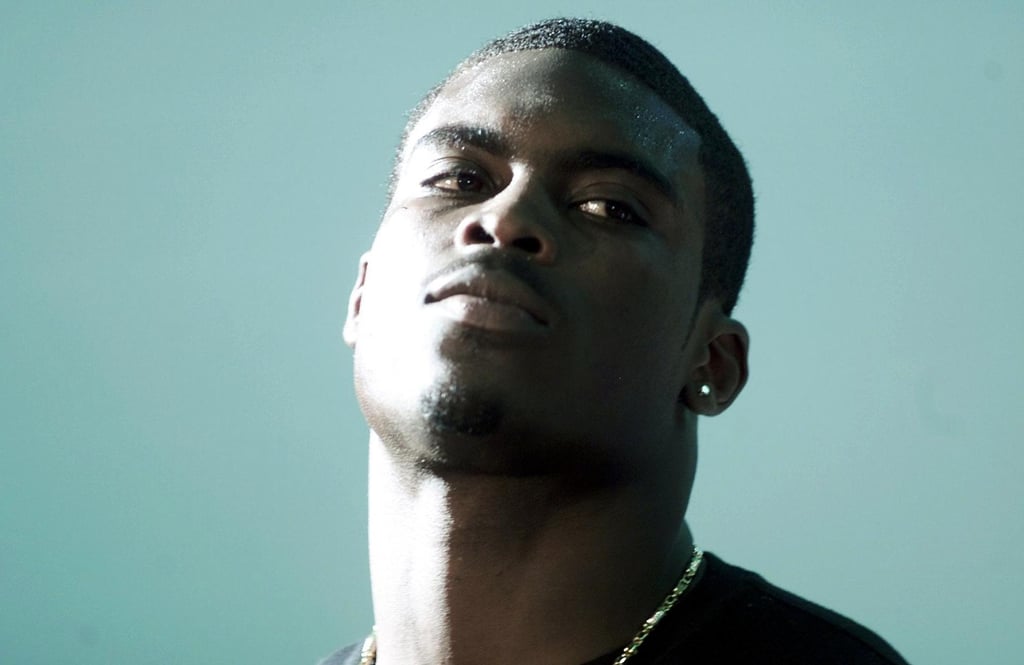 In July 2007, Michael Vick and three other men were charged with operating an unlawful interstate dog fighting venture called Bad Newz Kennels. The kennel was located on Vick's property in Virginia, and he was charged with participating in dog fights, canine executions, and directly handling the gambling operation. He eventually agreed to a plea deal and was sentenced to 23 months in federal prison and three years of probation. Vick was released from prison on July 20, 2009, and his probation expired in November 2012. While several teams weren't interested in signing him — including his former team, the Atlanta Falcons — Vick was accepted by the Philadelphia Eagles.
Tiger Woods's Epic Fall From Grace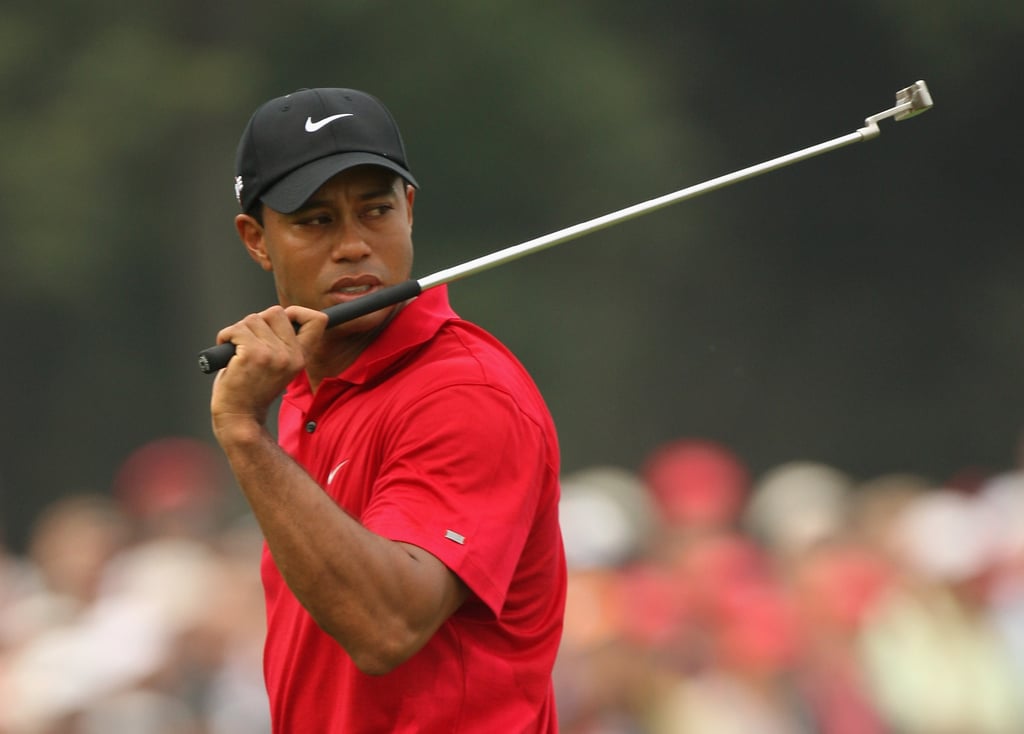 On Thanksgiving 2009, Tiger Woods [8] made headlines when his wife chased him out of the house and smashed his car with a golf club. Rumors of infidelity surfaced, and 12 women came out in the weeks that followed to admit to affairs during his marriage. That December, Woods left the sport and the couple got divorced.
Now, though, a few years later, Tiger is having a comeback [9] both personally and professionally, enjoying his relationship with Lindsey Vonn [10] and a recent PGA Tour win, the 79th of his career.
The 1968 Olympics Black Power Salute
The 1968 Summer Games were held in Mexico City, and perhaps remembered more than the sports was the Black Power salute demonstrated by American gold medalist Tommie Smith and bronze medalist John Carlos during a medal ceremony. The IOC responded by suspending the athletes, and a spokesman called it a "deliberate and violent breach of the fundamental principles of the Olympic spirit," although the same IOC president had not objected to Nazi salutes at the 1936 games. It is commonly seen as the Black Power salute, but in Smith's autobiography Silent Gesture [11], which refers to the iconic moment, he poignantly called it a "human rights salute."
ARod's Suspension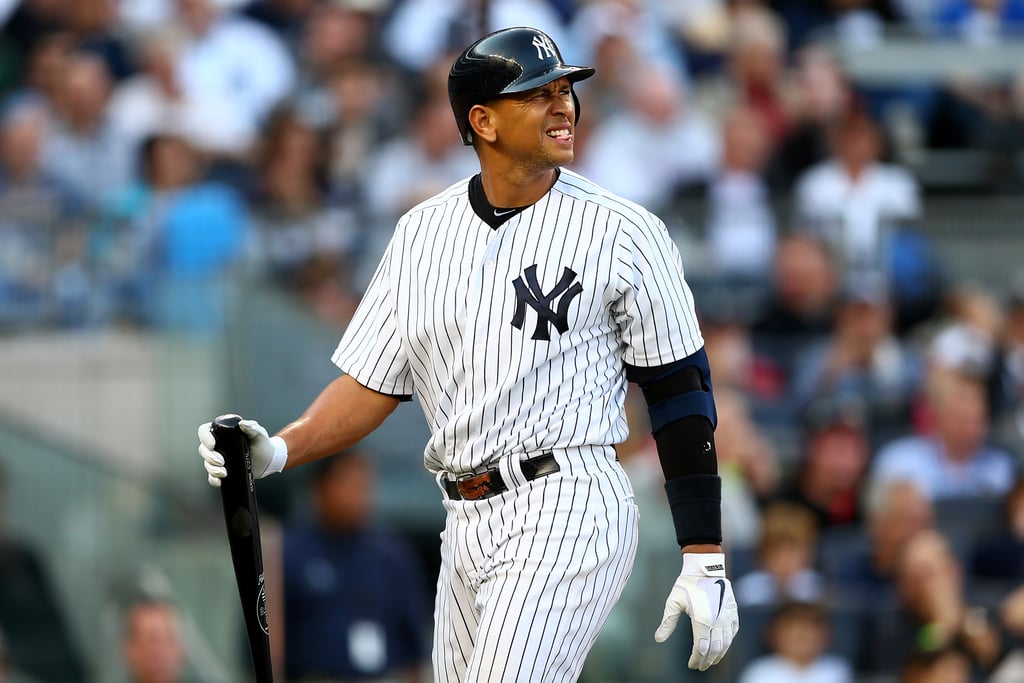 Following the MLB's investigation into the use and distribution of performance-enhancing drugs, NY Yankee Alex Rodriguez and 12 other players were suspended from the game. Rodriguez received the longest suspension [12] — 211 games — including the rest of the 2013 season plus the 2014 season.