Since it finally stopped raining in Indianapolis I thought I'd go outside and enjoy the day and get some chores done outside.  The first project on my to do list was sprucing up my front porch.
Sadly, I will admit I still had my winter wreath on the door!  I will also admit my front door is a pretty plain so I thought adding a wreath and a stencil would spruce it up a bit.
The front door...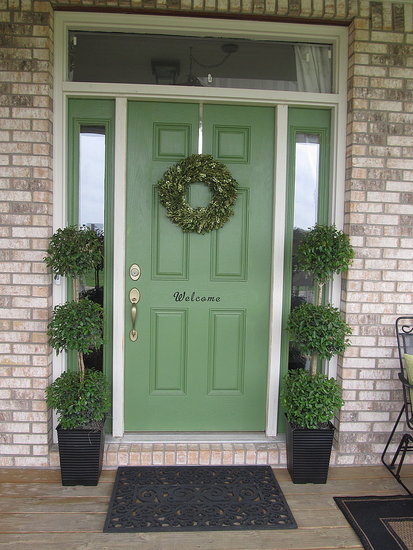 I decided to stick with the green and black color scheme for the entire porch.  I sprayed my wicker chair black, bought and installed a chandelier and added some flowers and succulents.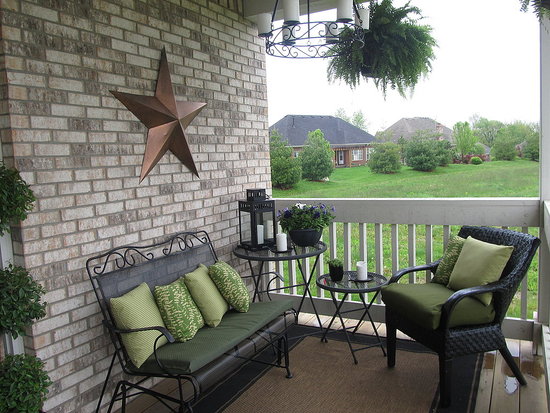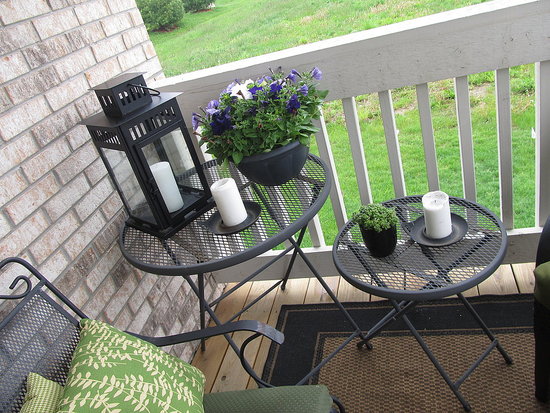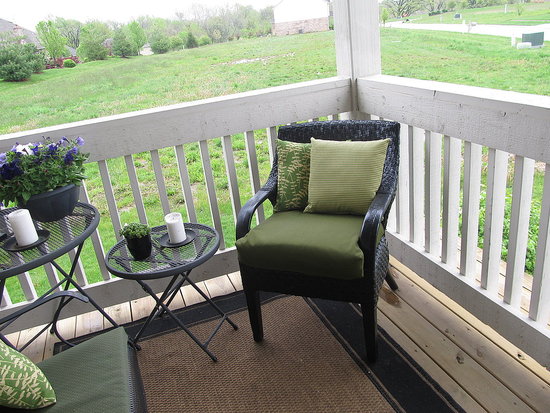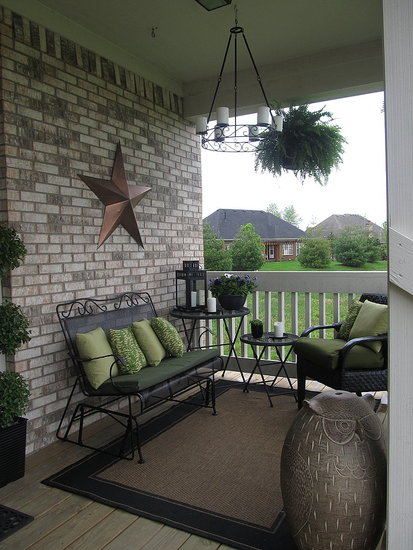 If you'd like to see more please stop by www.housetoyourhome.com