Irish? More like Chi-rish! With a huge Irish population and a legacy of wild holiday festivities, Chicago is known to be one of the best places to visit to get in the St. Patrick's Day spirit. Year after year, celebrations bring out big crowds, parades, and plenty of shamrock-covered costumes — plus, the Chicago River gets dyed green, a tradition that dates back to 1962. How, exactly, does the dye job work? Four workers in one boat dump dye into the river, and four workers in another boat help to spread the color around. About an hour and a half later, the Chicago River is a bright green, staying that way for six to 10 hours. To get in the spirit ahead of the holiday, channel the luck of the Irish with a look at why Chicago may just be the best place to celebrate St. Patrick's Day!
Starting very early in the morning, the streets are packed.
Irish flags are everywhere.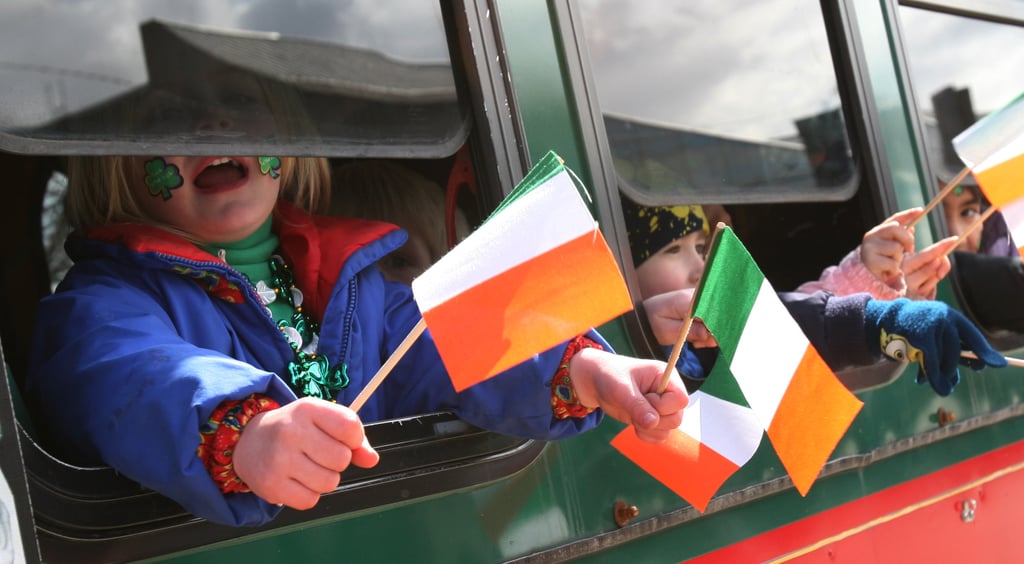 So are shamrock accessories.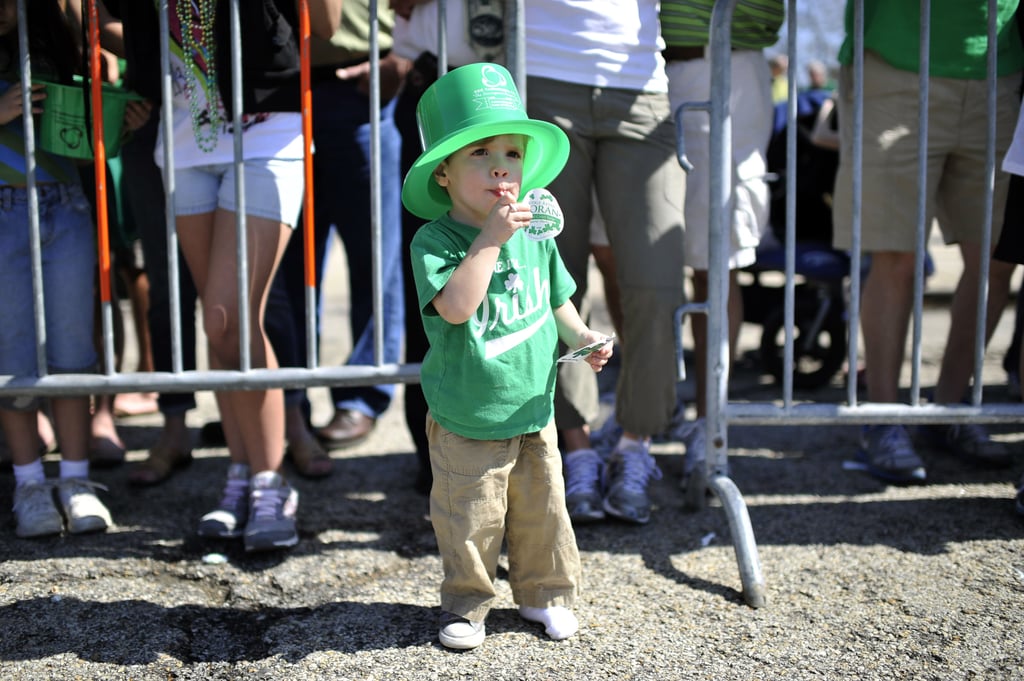 And giant bottles of Jameson.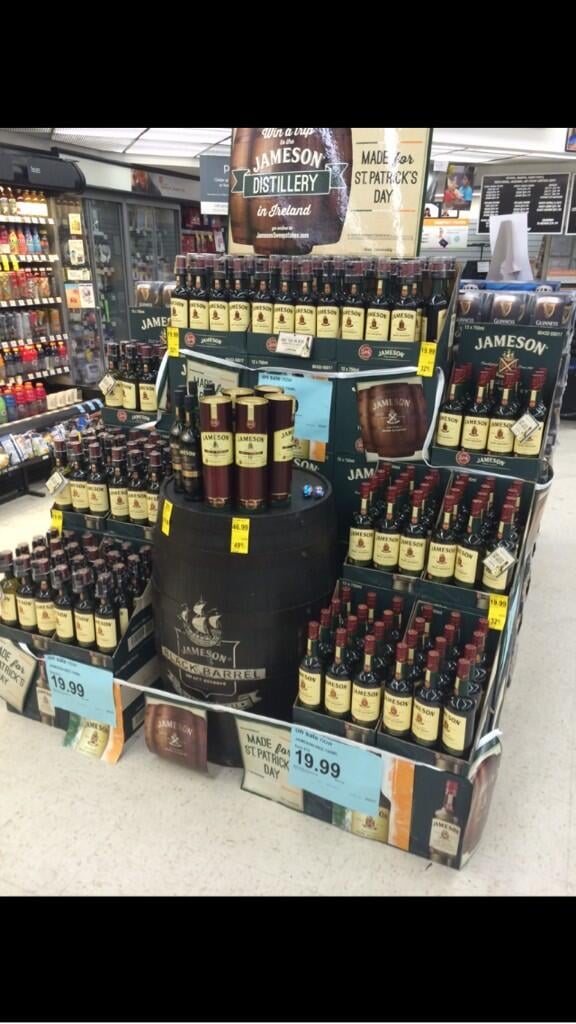 Chicagoans are divided into South Side Irish and Everyone Else.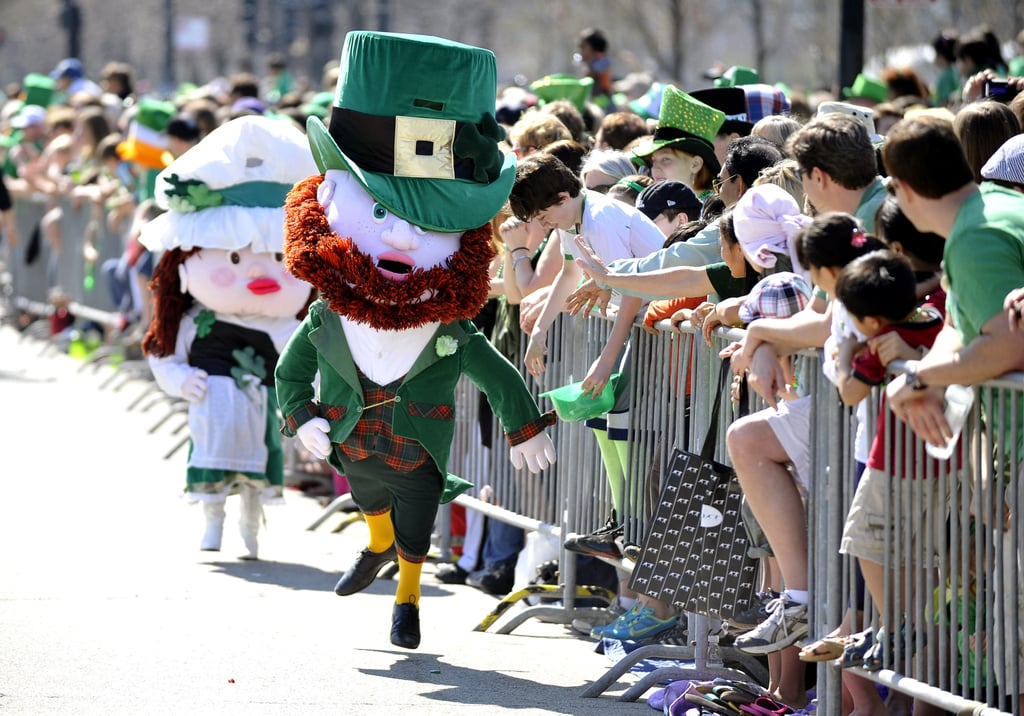 Guinness gloves are a thing.
Along with rainbow balloons.
(There are lots of balloons.)
The Blackhawks get festive.
But the main attraction is the Chicago River, dyed green.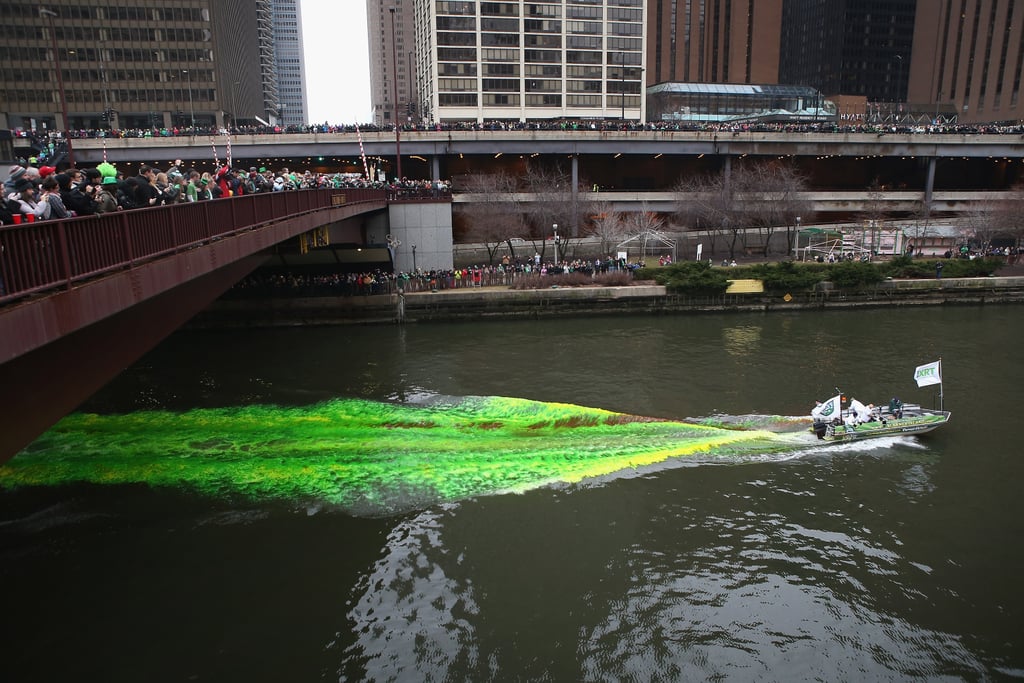 As in — very, very bright green.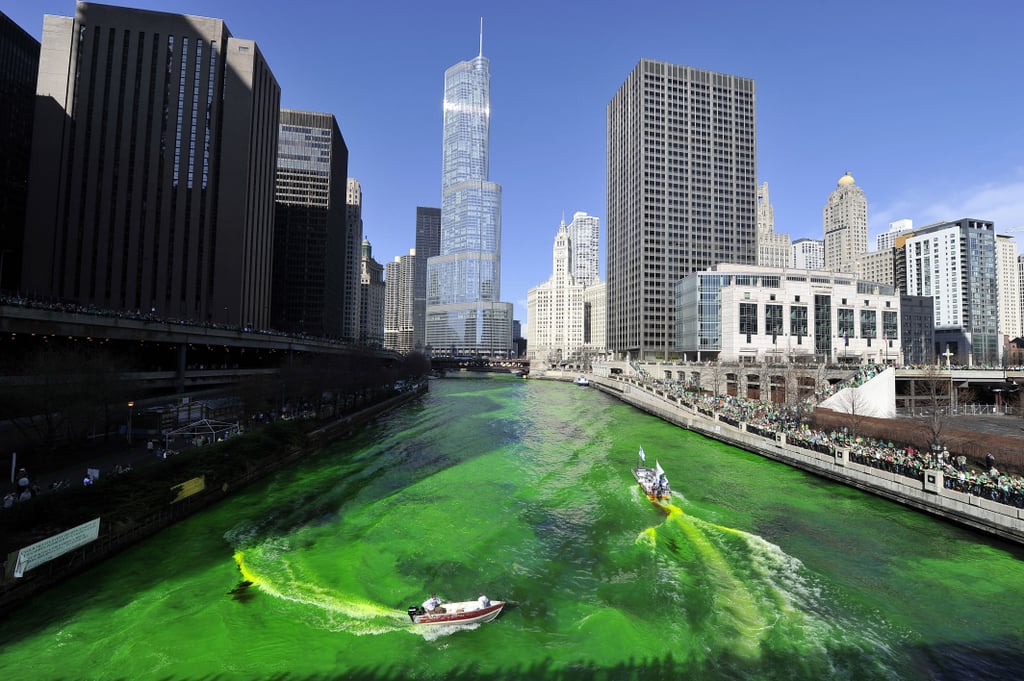 Huge crowds make their way to the riverbanks.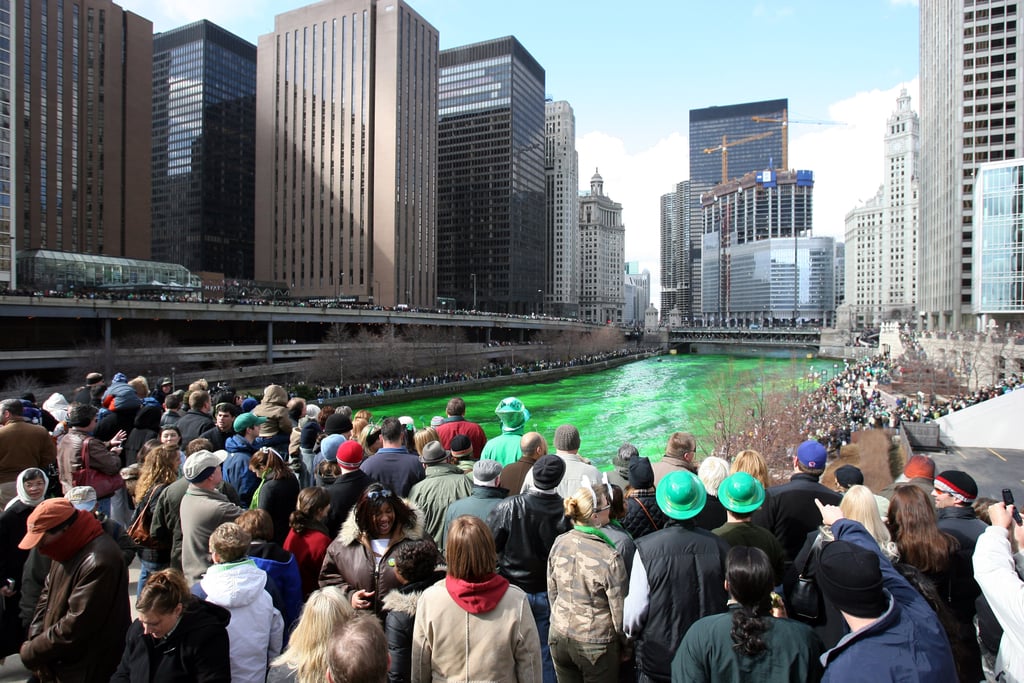 It gets totally chaotic.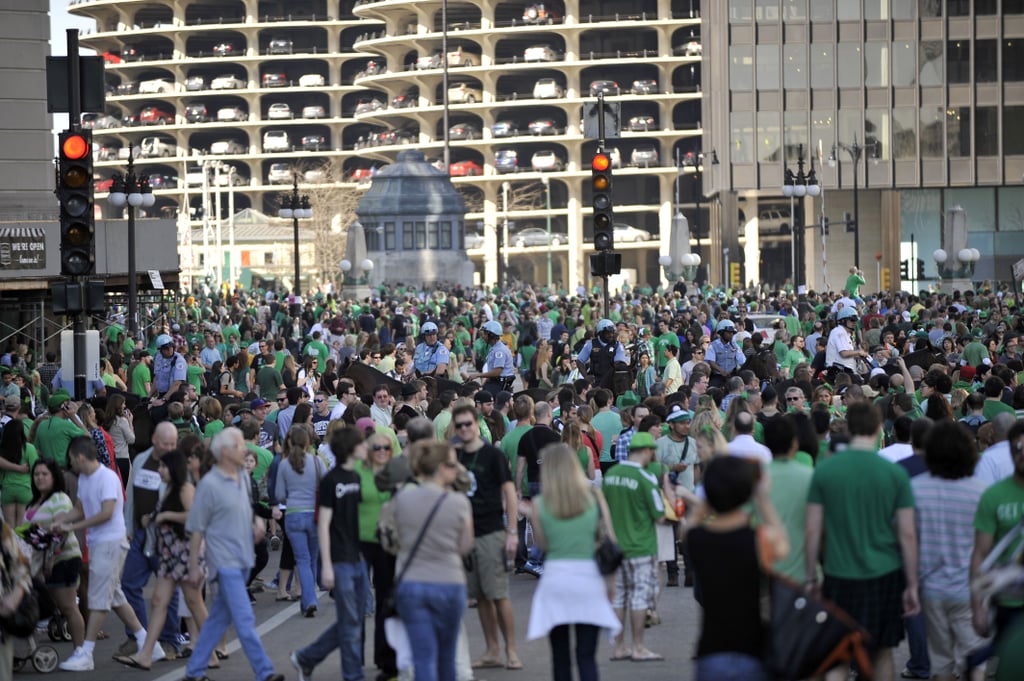 There might just be a leprechaun jetting over the water like Iron Man.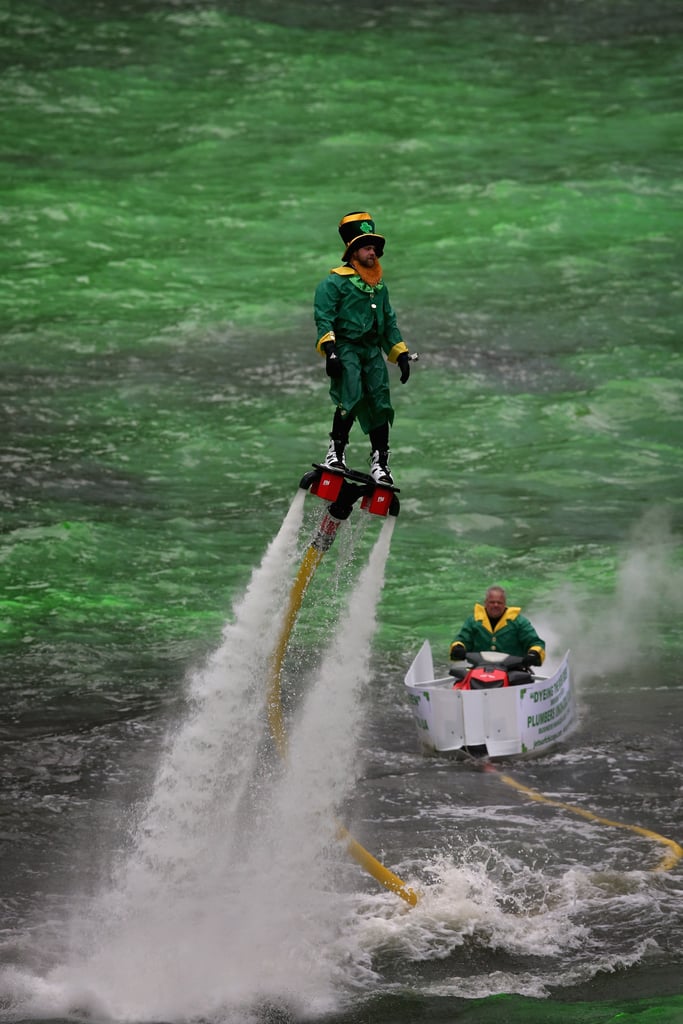 Ahead of time, everybody collects a crazy mix of shamrock-covered flair.
Mustaches included.
Dogs, too, get into the holiday spirit, wearing little green sweaters.
Or, you know, rocking green fur.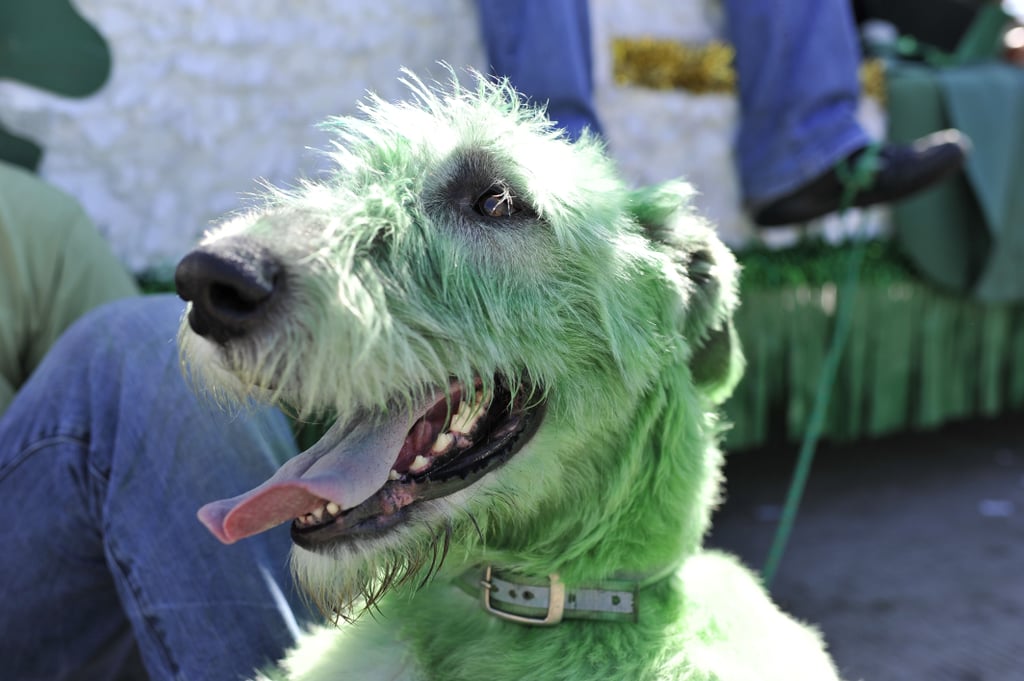 And so are the el trains.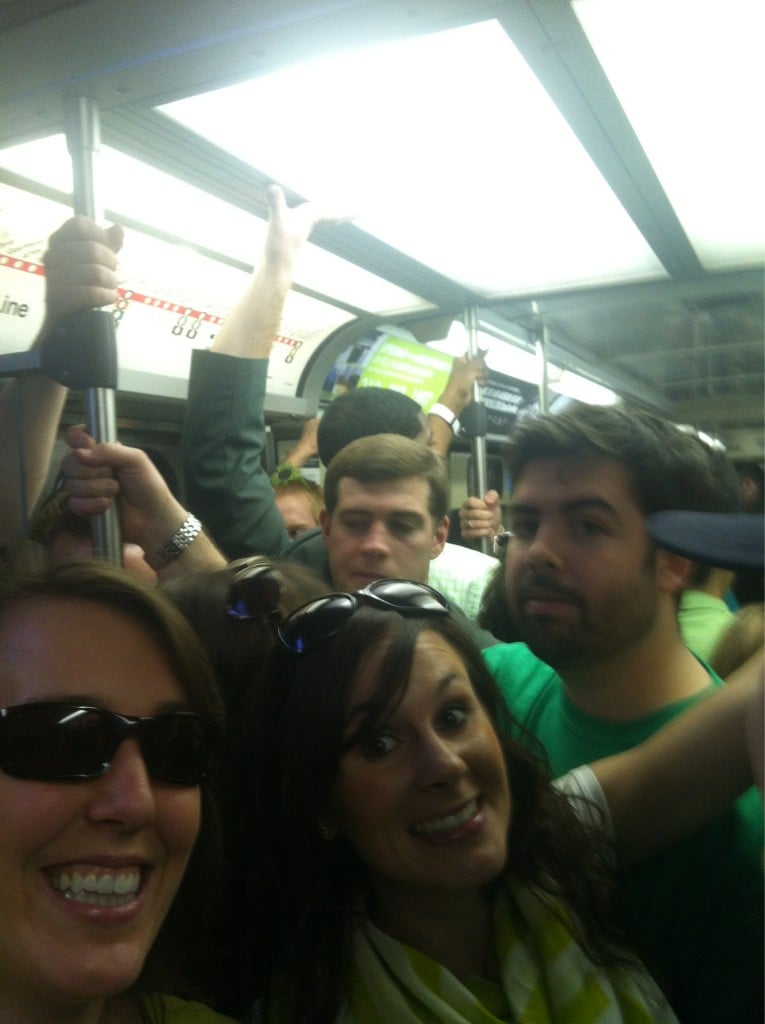 People drink a lot of these.
And there's a big parade, including bagpipes.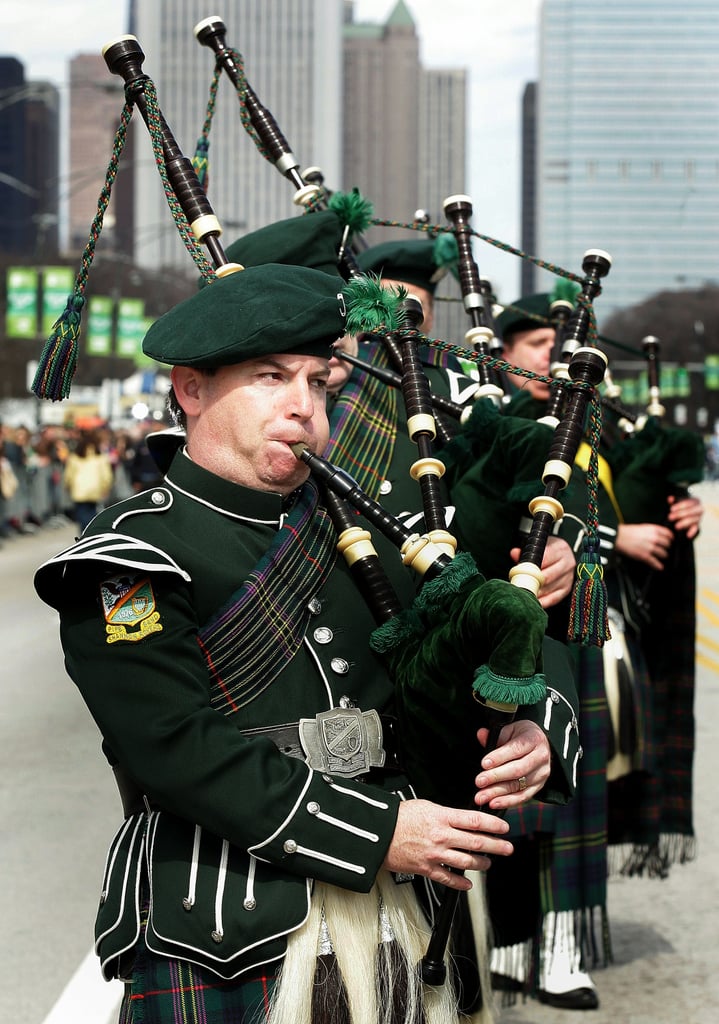 And Irish dancers.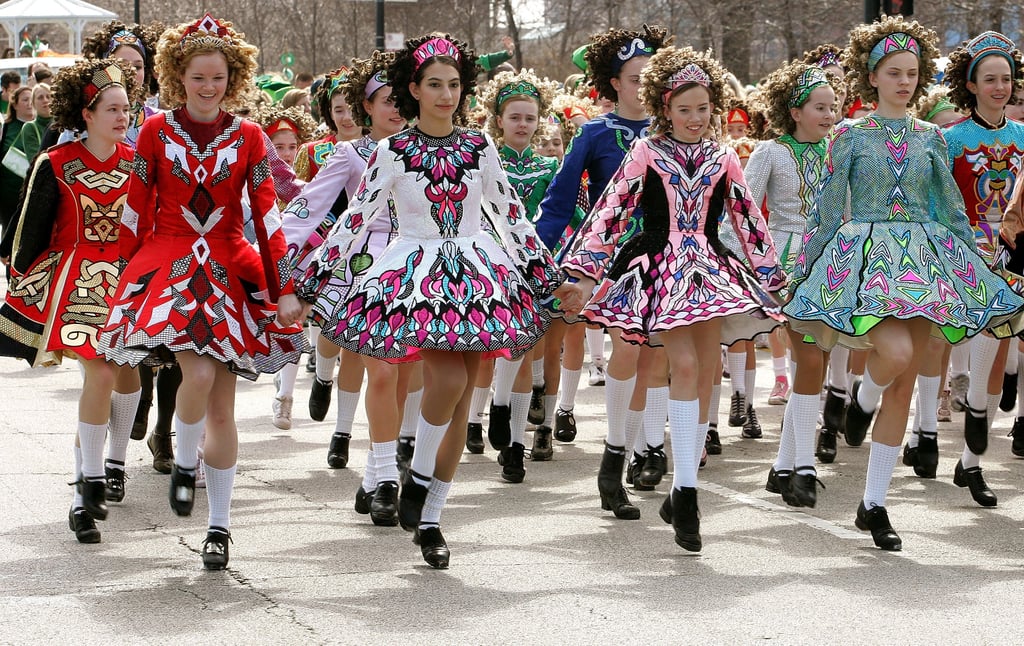 And leprechaun mascots.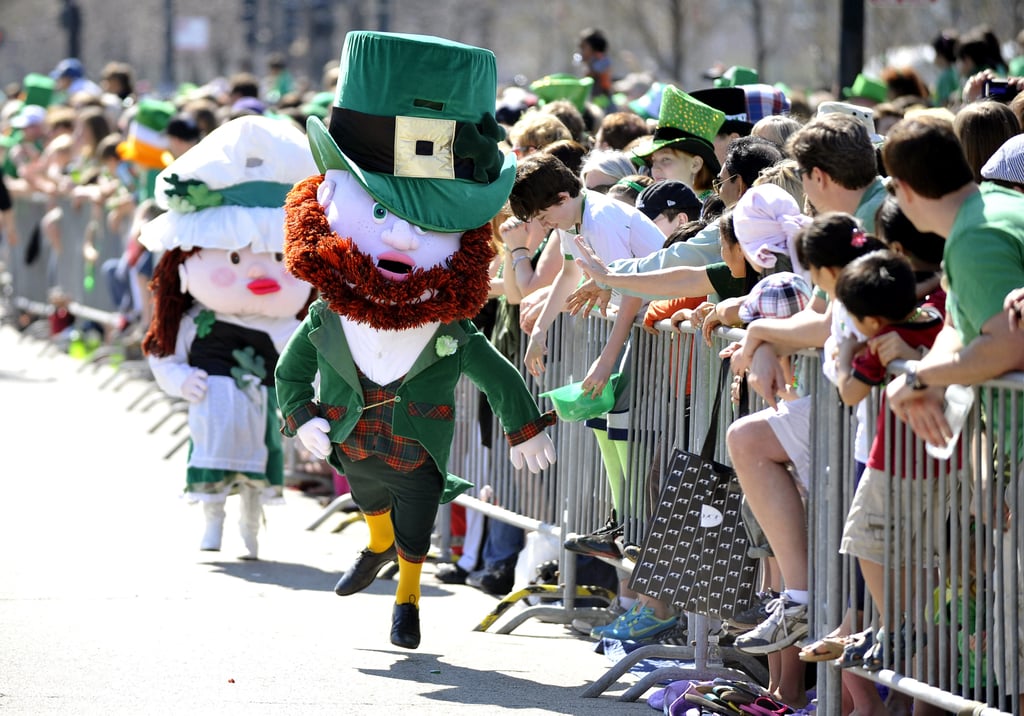 Chicagoans sport big green glasses and big green hats.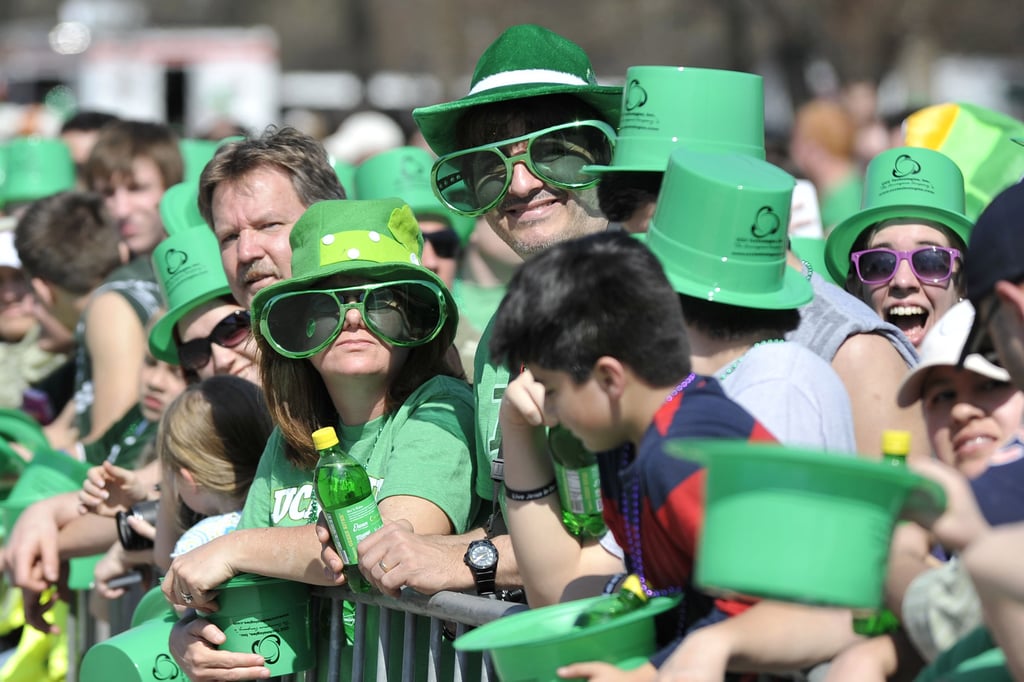 There are painted faces and kids standing on shoulders.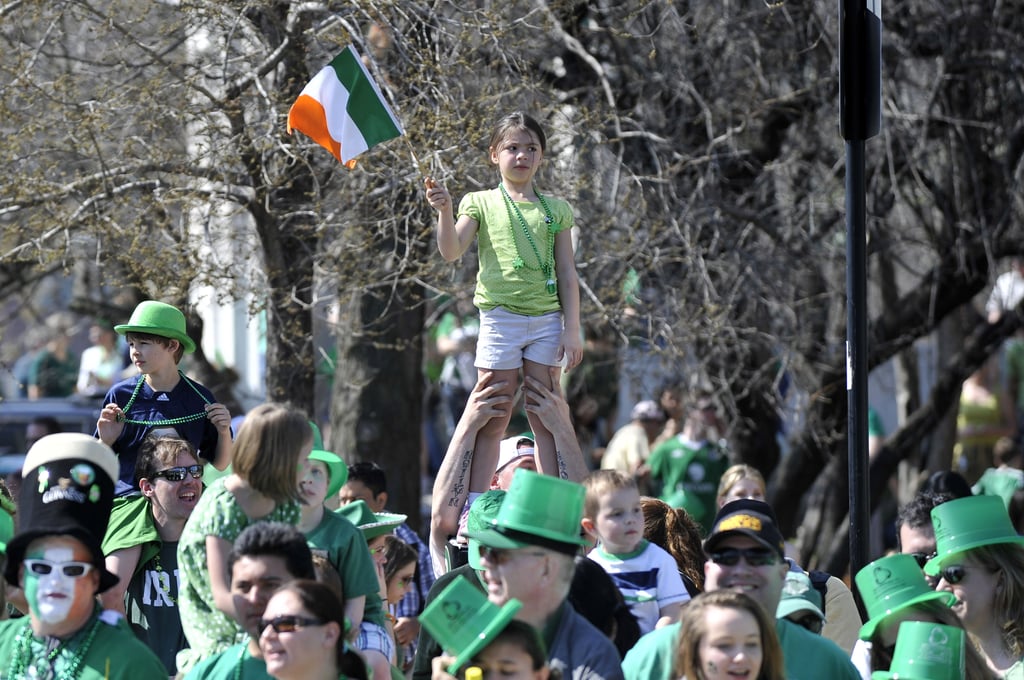 Also, kids wrapped in Irish blankets.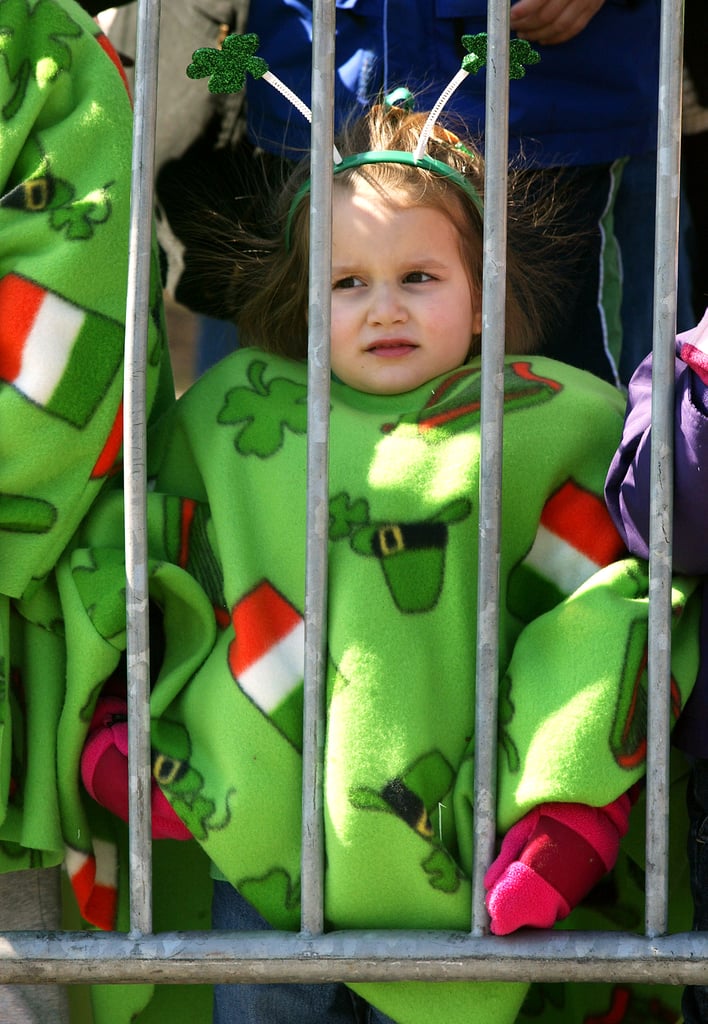 Rain or shine, it's a party.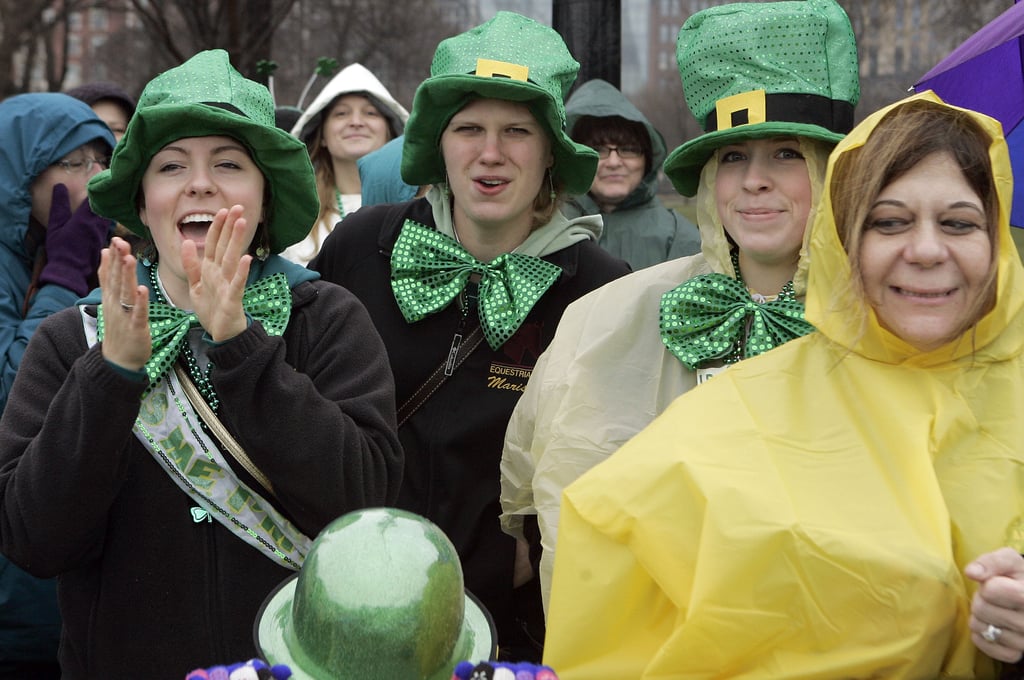 Beer-themed styles are all the rage.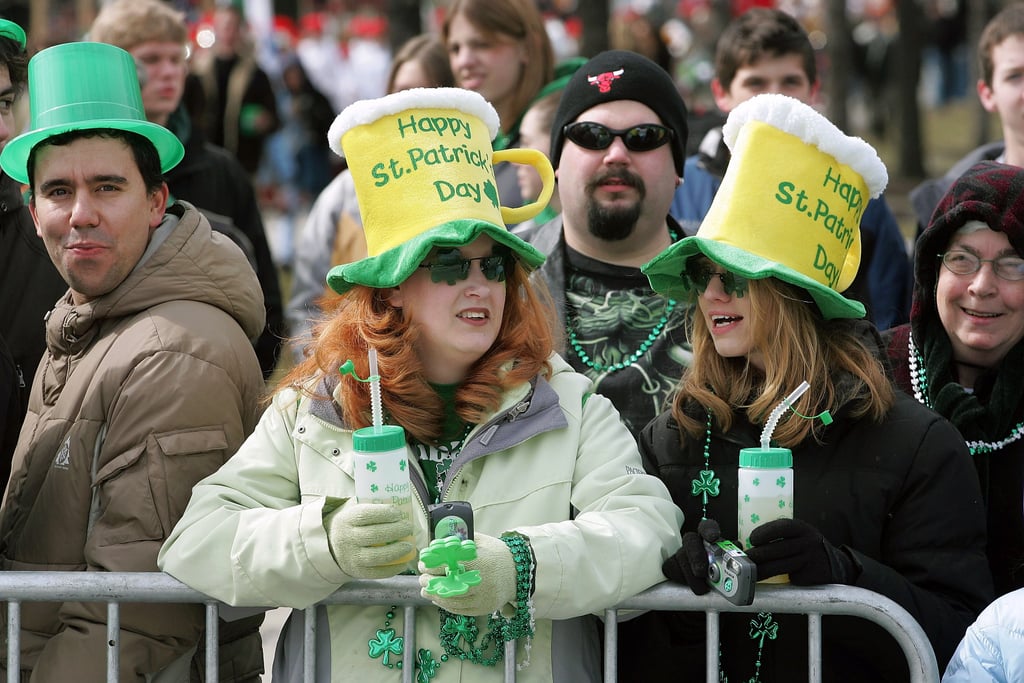 And it's encouraged to become a ginger for the day.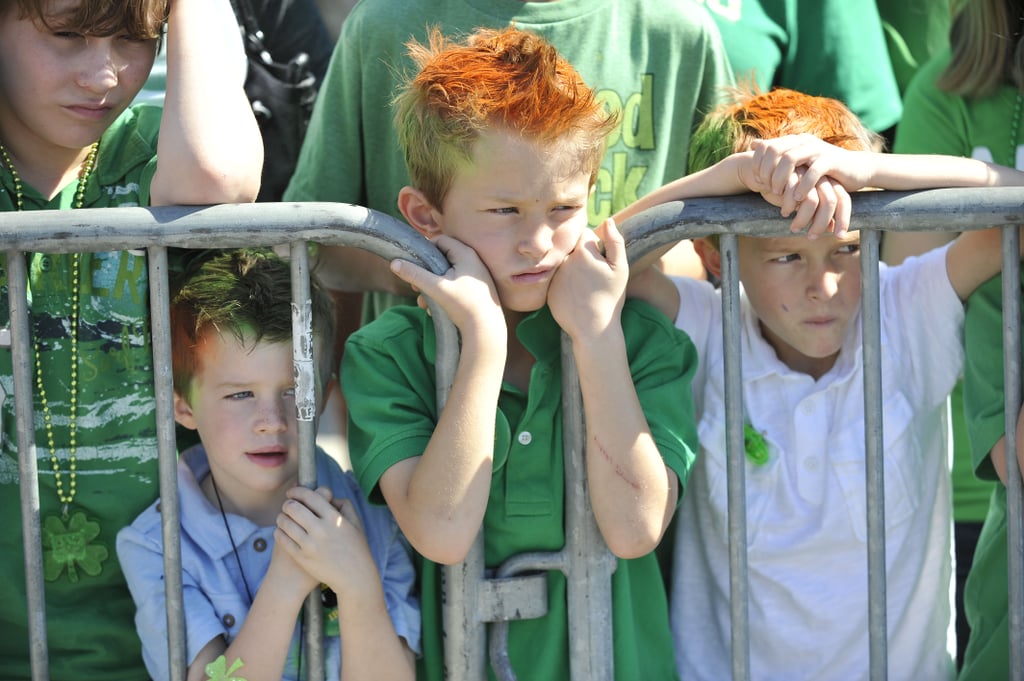 Once, then-Senator Barack Obama made an appearance.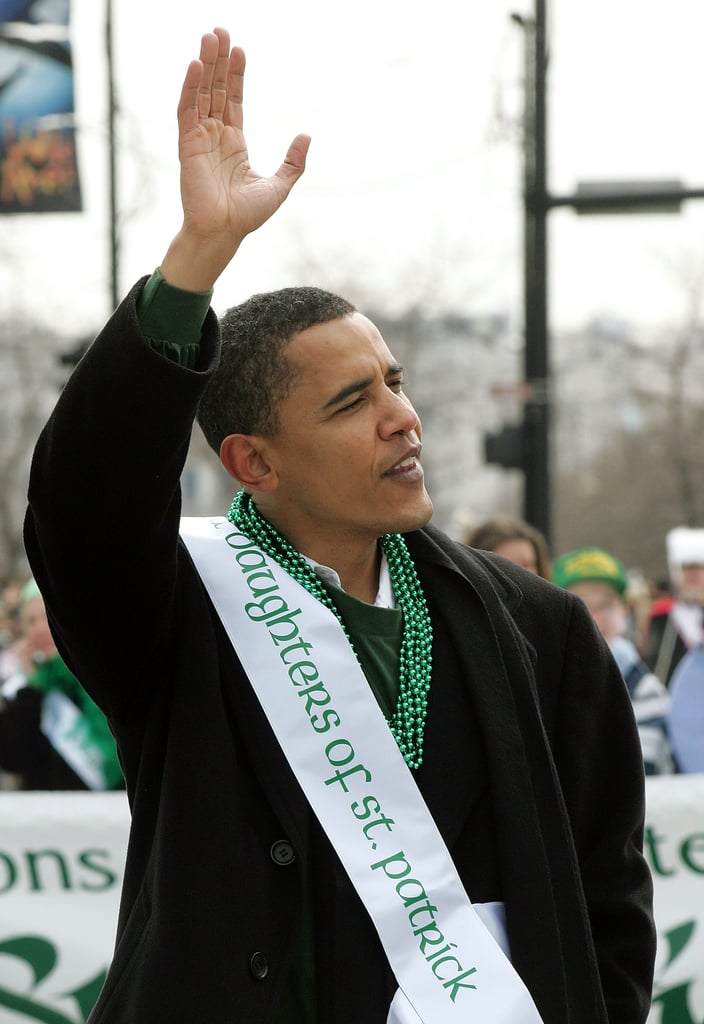 So did then-President George W. Bush.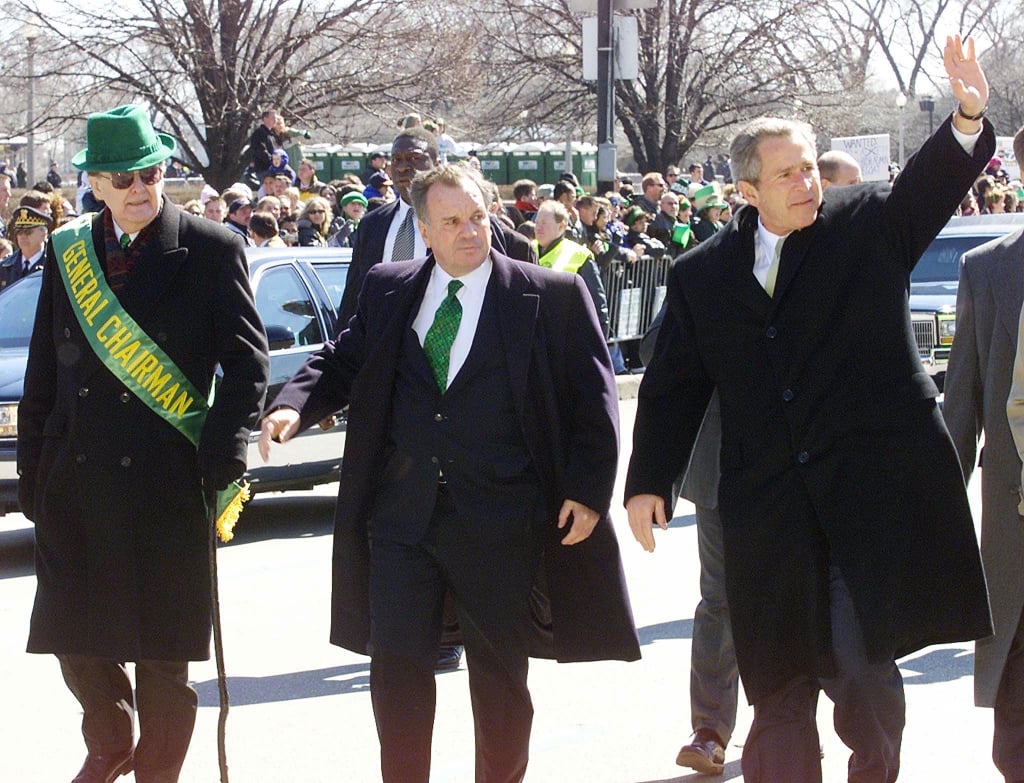 But seriously, did we mention the leprechaun wearing jet shoes?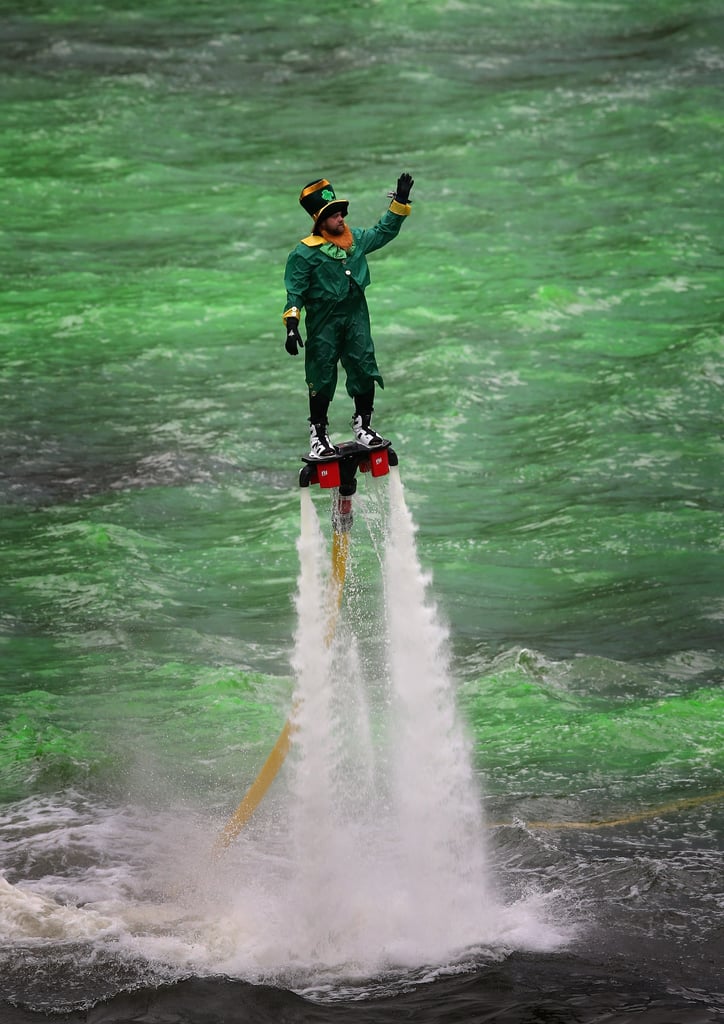 Cheers to the Chirish!
Way to do St. Patrick's Day right, Chicago.