The White House is rolling out the red carpet for French President Francois Hollande on Tuesday, throwing the first state dinner in two years. The extravagant affair will feature VIPs like French head of the International Monetary Fund Christine Lagarde and one very handsome fluent French speaker: Bradley Cooper [1]! Thanks to a stint studying abroad in Aix-en-Provence, Bradley is fluent in the language of love, as demonstrated below in an interview he gave on French TV — the best part comes when he says "Zach Galifianakis [2]" with a French accent.
Source: Getty [3]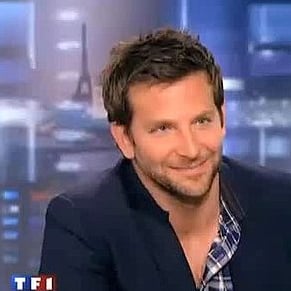 Speaking of love, the French president's romantic life is proving to complicate things for the Obamas. Hollande and then-partner Valérie Trierweiler were both invited to the dinner by Michelle and Barack. But in recent weeks, the French couple ended their relationship after news broke that Francois was having an affair with much younger actress [4] Julie Gayet. According to The New York Times, the White House is pretty much freaking out [5] about how the tabloid-ready drama is impacting protocol for the very formal and symbolically important evening.
Ahead of tomorrow's pomp and circumstance, here are more details on the state dinner, which could prove to be very interesting.
The White House had to destroy 300 invitations thanks to the French president's breakup.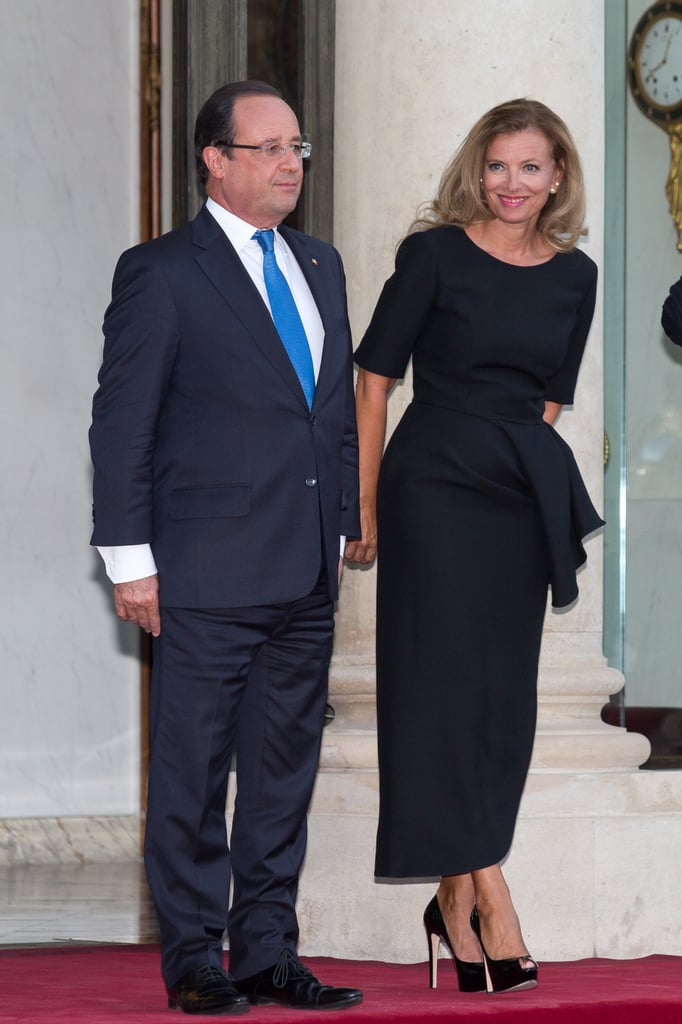 The White House printed 300 engraved invitations, declaring President Hollande and his acting first lady, Valérie Trierweiler, guests of honor at Tuesday's state dinner. But they had to toss them when Hollande announced that he had "put an end to the relationship [6]" following reports of an affair.
Michelle could be left hanging.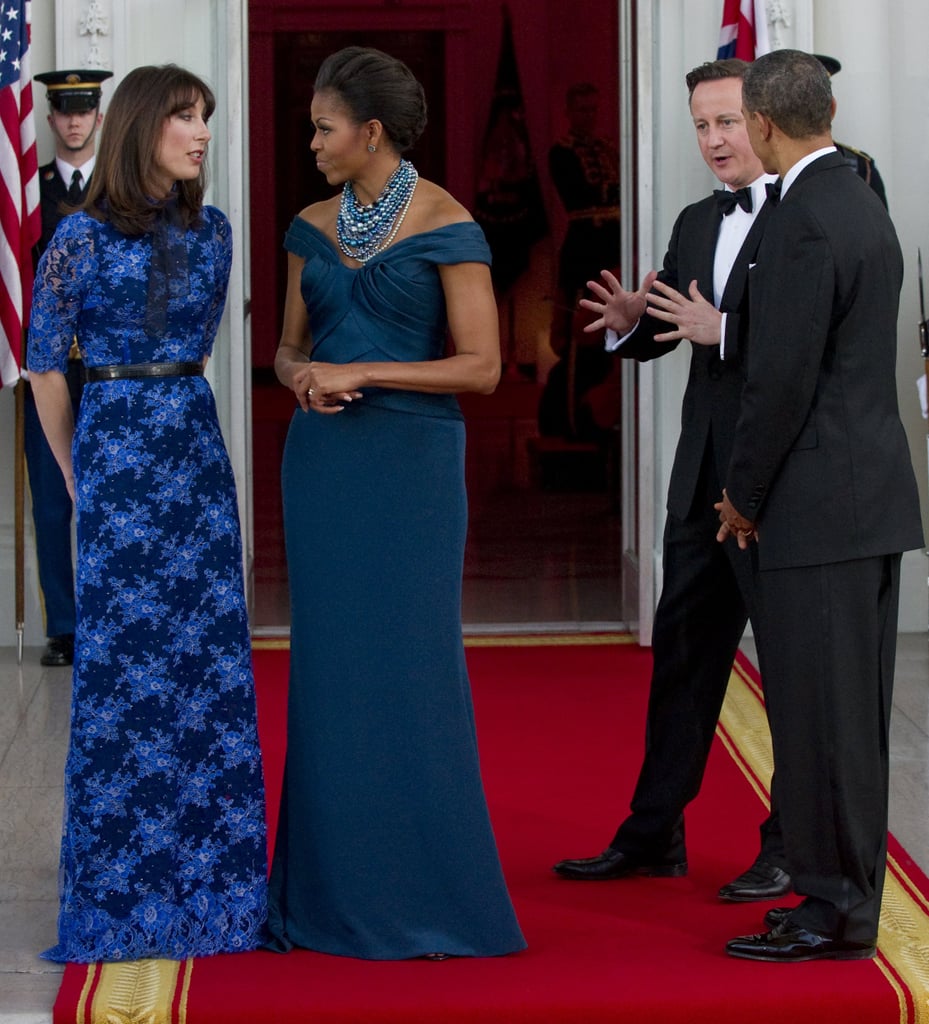 Now that the French leader is going stag, Michelle Obama won't have anyone to hang out with. During a state visit, the first lady typically entertains the presidential partner with visits to local schools or a traditional tea-and-coffee visit, like she did when British Prime Minister David Cameron and his wife, Samantha, came in 2012. This time she'll have to make do without a sidekick.
Everyone's worried about the food.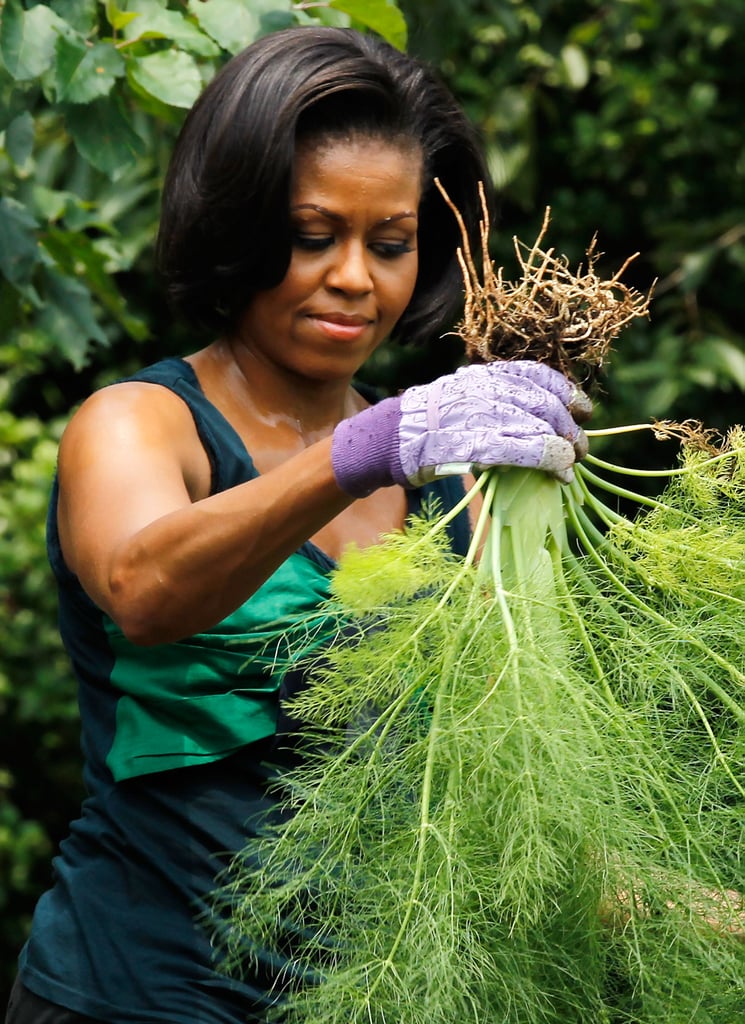 According to The New York Times, the White House staff is already under pressure to produce a high-quality meal for the "haute cuisine-conscious French guests." Luckily, they have the White House garden to call on for some homegrown, all-American ingredients. When the UK prime minister visited for the last state dinner in 2012 [7], the menu included crisped halibut with potato crust, served on a bed of braised baby kale fresh from the White House garden, and bison wellington, a US protein made in the British style. Perhaps that means guests will be treated to an American twist on a French dish tomorrow.
They don't know who to seat next to President Hollande.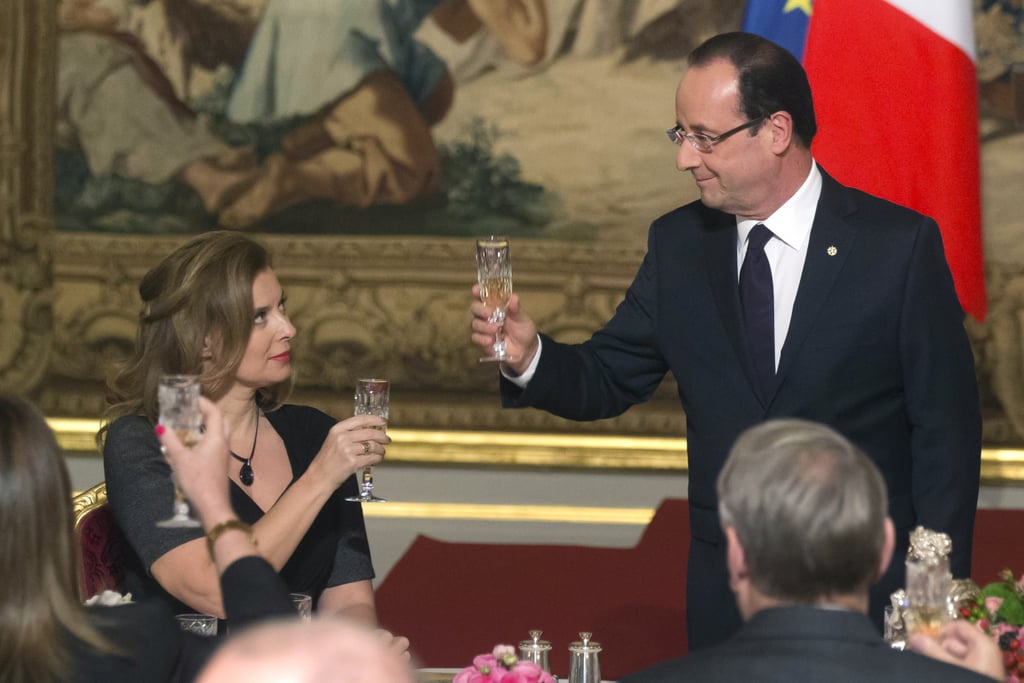 State dinners are all about protocol, and figuring out who to seat next to a single head of state is an exceptional challenge in etiquette. We nominate Bradley Cooper [8]!
The dancing portion could be awkward.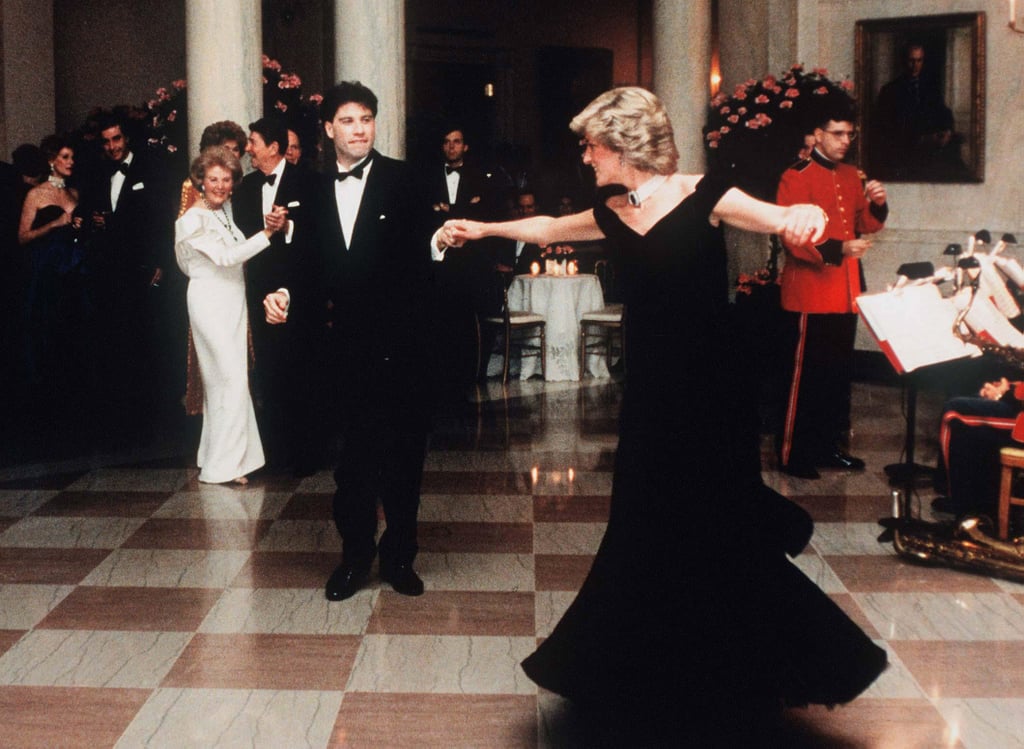 In addition to figuring out the appropriate person to seat next to Monsieur Hollande, the White House is worried about incorporating dancing if the guest of honor has no designated partner. But if Princess Diana and Prince Charles's state dinner in the '80s is any indication, the guests like to mix things up! Diana made do with John Travolta [9].